We all know how important it is to have an antivirus or antimalware or antispy software program on our devices while accessing Internet! Do you ever thought, whether it is necessary to install an anti-spy app on your smartphone as well especially those who are running on Android?
This post will let you know the reasons behind it and also going to review Protectstar Anti Spy software for Android. Now here a big question could arise in our mind; is it the Best Anti Spy Software to be used in an Android in 2021? Let us check out Protectstar anti spy review then moving ahead to find the Best Alternative to it!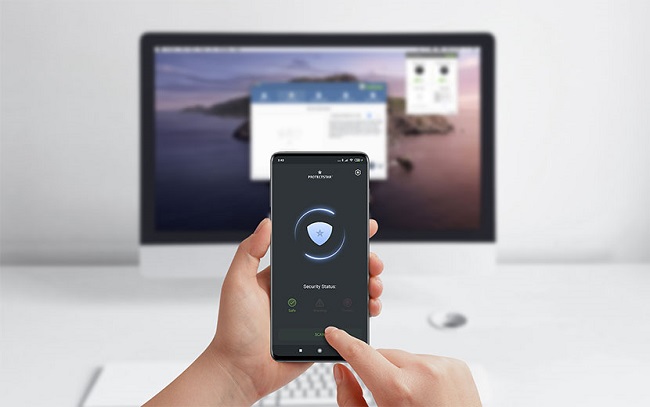 1. Do I Need Anti-Spy for Android Phone?
No doubt Android is an open source operating system with many different mobile companies customize with their own touch to provide a different touch on their user interface.
Nowadays, Google has provided security features with Android and it can be updates with regular software and security patches. However, there are many third-party Antivirus apps that have caught more number of malwares in an Android phone in their real-time testing than Google Play Protect!
For example, as per a recent AV-Test happened in Jan 2020, Google's Play Protect can detect only 37% of Malware where as other third-party Anti-virus/Antimalware programs can detect more than 98-100% of malware present on the device successfully.
So it is no wonder that it is best for each one of us to have a third party Antivirus on our Android phone since we can't only depend on the Google's security to ensure our privacy and security.
2. Protectstar Background
In 2004, ProtectstarTM Inc. was founded by Chris Bohn, a Cybersecurity Exert of Germany and currently CEO of Protecstar Inc. Today they are serving innovative cybersecurity solutions to more than 30 million of their clients globally including government firms, famous organizations and even private users.
As per him, they had started working on this Anti Spy app from 2016 using the first AI based modules and finally end-up with an antispyware scanner app. Later in October 2019 the first version of Protectstar Anti Spy Android software was released as v1.0. Recently, in February 2021 they have released its updated software with v3.0.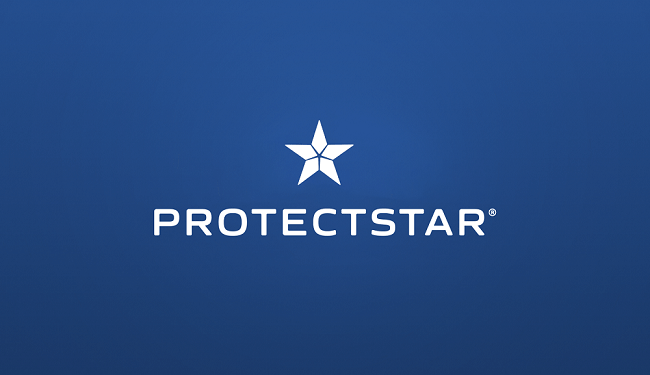 Protectstar as an anti-spy tool for Android devices was made with the vision to deal with spyware and also to proactively prevent espionage. The makers have taken more than 2 years to develop a new cloud-based Artificial Intelligence program that links an Android Anti Spy app with the cloud.
So the behavior of the Prorectstar app is continuously being monitored by its cloud-based neural network or AI cloud. In case of any suspicious activity, it take milli-seconds to compare the signatures with millions of espionage characteristics and malware.
The app is also able to detect zero-day exploits or unknown threats in real-time. In this way, the app do not need much resources on the user's device since its main job is performed by the AI cloud servers.
3. Protectstar Reviews: Features, Pros and Cons
For the complete Protectstar review we do need to find its various features, advantages and disadvantages as under: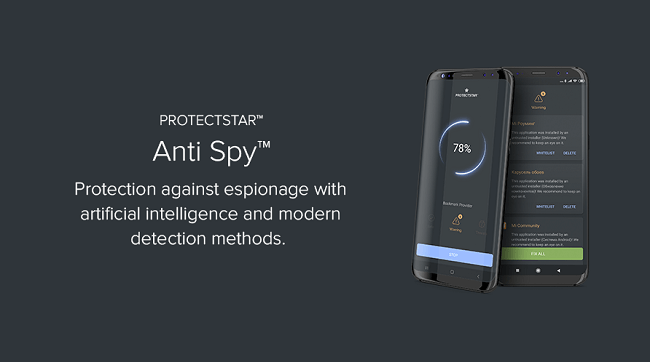 Features:
As specified earlier, you can use Protectstar Anti Spy app that works on Android 4.3 or above versions. The app runs in background in real-time. So all you need is to provide a good and stable internet connection for it to work continuously to scan for any unwanted activities and inform to you on its screen!
Everything on display interface is well-organized as well as easy to find and access. It will help you to get the summary report of all the past activities of the app on the device where it is installed. Additionally, you can control many functions or permissions to control further activity of this Anti-Spy app on your Android.
Everyday Background Scanning
There is a feature in the app that offers you the option to schedule daily scanning of your device in background mode. In this way, you do not need to worry about the security of the device when you are busy and forget to manually scan your Android phone for any Anti Spy activities.
Real-time Scanning and Detection of Newly Installed Apps
The best benefit of having a third-party Antispyware program like Protectstar in an Android is that it can continuously monitoring the device. So, even in case if you have installed any new app then it will immediately scan and let you know how safe it is to use further in your device.
You can clearly trust on Protectstar app since it has the capability to scan each and every apps and programs present in an Android device. It can also monitor and detect any parental control or surveillance apps if actively running on the device.
Efficient updated Heuristic Engine
The app can identify almost all kinds of spy activities happening on your Android. It includes but not limited to whether any intruder is tracking your location, access your contacts, or messages. The advanced heuristic engine helps the app to detect any newly launched or unknown spy app if it is there in the system service.
No doubt, Protectstar Anti Spy Android App can detect all kinds of spyware and different types of malware. All thanks to is powerful and ever updating AI-based Cloud that takes care of all the old and new malicious programs to perform any damage on the prey's device.
Detect all kinds of Spy Apps
There are many known and unknown spy apps present to be downloaded and installed in the Google play store. Many of them are often used by governments or law enforcement agencies. So by having Protectstar Anti Spy Android, you will be informed about them.
Detects All Kinds of Frauds
There are many fraudulent elements like FakeApps, HiddenAds, Sms-Thief, Exploits, Rooting, BankBots, AgentSmith, Anubis, Ransomware, etc. This app is made to let you inform in right time about all such Frauds so that you can deal with them without any loss.
Detects any Potential Monitoring Features of an Android
There are many helpful yet critical features provided by the smartphone makers that can be a medium for the intruders to spy on you device. It can be SMS, GPS trackers, or any monitoring app. So do not worry about such things to harm you easily when you have Protectstar installed in your Android device.
There are surely chances of a disabled or hidden Spy program running on your android device that you can't catch easily. So the app can scan and check through every service active on the device and let you informed about any unwanted ones.
With the regular updates, Protectstar maintains an exception list where it adds all the trusted apps. In this way, whenever an Android user will install and reinstall a program then this Spyware do not need to work more in checking for its authenticity.
You do not need to root your Android device to install this Anti Spy app neither you need to allow any such permissions for it to work well. So your device will be completely safe from all aspects.
Pros:
1) Simple and well-managed user interface.
2) The app can detect spies, stalkware in addition to spyware and malware.
3) No annoying ads.
4) It can detect EICAR.
5) Compares each process with the anti-espionage algorithms.
6) Easy to use for people of different age groups.
7) Advanced features like Intelligent Deep Scan, and Heuristic method.
Cons:
1) You need to pay for using its automated scanning feature.
2) No extra Security Functions.
3) Scanning is limited to analyzing apps but no file system underneath the device.
4. Protectstar Pricing
If you want your mobile to have high level of anti spy security then you need to opt for Anti Spy PRO program of Protectstar. In this manner, you can secure your personal files and data as well with installed apps from being hacked. So, you can achieve the highest level of Anti-Spy security on your phone with it by paying $14.90 for a year and $49 for their lifetime support.
5. How to Install and Setup?
Step 1: You can easily download and install the app from the Google Play Store with Title "Anti Spy & Spyware Scanner" from Protectstar Inc. Otherwise, you can get the Protectstar anti spy pro apk from a trusted source.

Step 2: After successful setup, you can run the first scan. In case of any threat, it will show you a warning.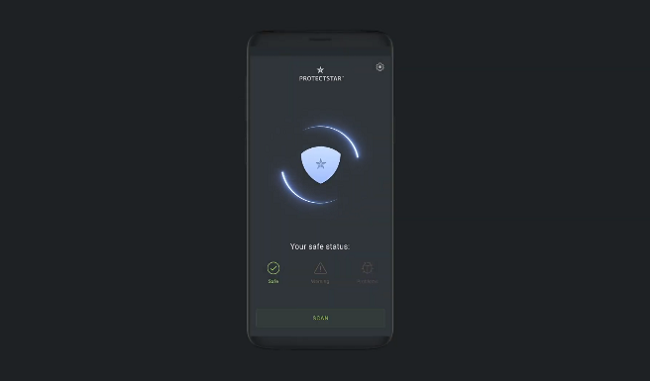 Step 3: You can see a Green colored 'Scan' button, using which you can completely remove the vulnerable app from the device. However, not every app detected by it malicious or spying your device. So, there is an option to add your trsuted app on the white list and the Spyware will ignore such app from scanning further.
Remember, you should notice the message or the potential danger that can happen if you trust and keep an app on the Whitelist after it is detected as suspicious by the Anti Spy program.
In case no issue is found on your phone, it will inform you with a 'Safe' Sign!
6. Bonus: Alternative Anti Spy App Android - ClevGuard
Even if you are using the PRO or paid version of Protectstar Anti Spy app on your Android device you will be missing some powerful security feature. It comprises:
Access Permissions Management
Now, you have complete knowledge about one of the antispy software of Protectstar antispy app as well. Next, you will get to know another excellent alternative antispy application for Android which is called ClevGuard Anti-Spyware.
It can scan and detect malicious files and also identify spyware like mSpy and FlexiSPY on android devices. The app can support almost all types of Android OS systems. Notable features of this app are as under:
One-click turn on/off permission and removal of harmful apps.
Detect abnormal documents and allow Whitelist Database.
Real-time warnings with 24x7 protection facility.
Advanced Android malware scanner.
Reporting of access permission as per risk grade.
Steps to Install:
Step-1: Download and Install the ClevGuard Anti-Spy program from the Google Play Store.
Step-2: After installation, check on Privacy Policy. Tap on 'Start' to activate it.
Step-3: Click the "Scan" button to scan if the spyware is installed in your phone.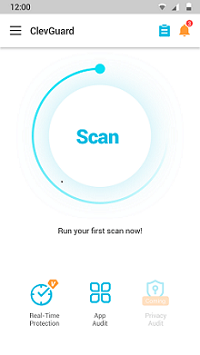 7. Summary
You can easily protect your Android phone up to a great extent by using Protectstar Anti Spy app. Not limited to it, for more features and functionalities you can also check its alternative like ClevGuard Anti-Spy app.