It seems the parents vs. social networking apps feud is far from ending. Parents have been deeply committed to protect children from adult social media. Once again, parents are questioning is OnlyFans safe to use for kids? Furthermore, the contention arises from the nature of the content available and the platform's stance towards user safety.
Reading on enlightens you on what OnlyFans is, how it works and why millions of kids are signing up. Additionally, you will discover the effects of OnlyFans on children and how to keep them safe from OnlyFans.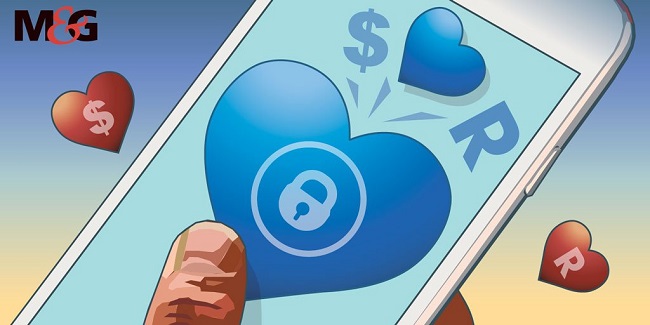 What is OnlyFans?
In September 2016, Tim and Thomas Stokely launched OnlyFans to the world. OnlyFans is a UK-Owned social networking platform where users share video content for a fee. Initially, its popularity among the netizens was average. However, Leonid Radvisnky's 75% acquisition has seen its user base skyrocket.
The site now features primarilynot safe for workcontent, most of which is pornography. Consequently, content creators focus more on sexual content to cash in, leaving parents asking is OnlyFans secure. Furthermore, with celebrities such as Bella Thorne and Cardi B having accounts, the platform's user base continues to grow. For example, the platform currently has 120 million daily active users, up from 26 million in March 2020.
Who Use OnlyFans?
OnlyFans user base is always a cause for controversy, particularly when it comes to age. Although the platform states that it only allows users from eighteen years, stories are emerging claiming evidence of underage users. For example, BBC News has reported that there are children sell explicit videos of themselves through the site. Therefore, parents are increasingly worried about their children's safety as more exposes surface.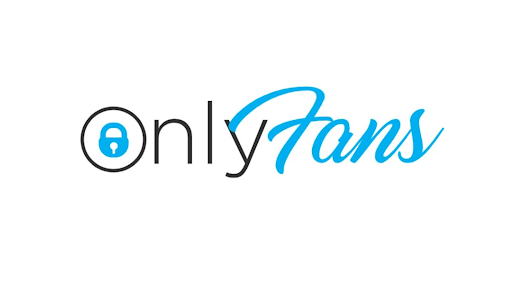 Why Teens Use OnlyFans?
To implement your child's internet safety policy effectively, you should first learn their motivations to join. Following an analysis of all the reasons why teens use OnlyFans, the below are the most prevalent.
Curiosity
An app that grows its user base by 556% in three months is something worth checking out. Additionally, thefear of missing outcontinues to afflict many in society. Consequently, the number of teens subscribing to OnlyFans continues to grow. These new users are doing to experience what their peers are experiencing. Furthermore, your teen can now contribute to the conversation since they too are on OnlyFans.
Earn Money
Submitting content to OnlyFans introduces you to an alternative income-generating stream. Creators on the platform have the potential toearn around 180 dollars monthly. As such, teens are signing up in the millions to exploit the appetizing earning potential. Furthermore, the platform's recent claim of paying2 billion dollars to creators as of November 2020only raises its appeal.
Celebrity Appeal
Over the past year, OnlyFans has seen an increase in the occupants of its celebrity user list. Additionally, the variety of niches that each celebrity represents leads to the platform attracting scores of fans from all over. Furthermore, the subscription-for-exclusive-content model adds to the platform's appeal. Consequently, teenagers are spending huge sums on the platform to access exclusive content from their favorite celebrities.
So, with the number of stories of underage users rising, questions are now emerging on the platform's safety policy. For example, how safe is user data if criminals hack OnlyFans?
How Does OnlyFans Work?
Understanding how does OnlyFans work is the only way to assess the platform's safety policy. Therefore, below is a rundown of its workings.
Firstly, anyone is free to create content on the platform. Additionally, there are no set content categories or genres. Therefore, the creators available on OnlyFans range from pornstars to DIY instructors.
Age-verification is not the platform's thing. Since its debut, the platform continues to defend itself against individuals exploiting their laxity on it. Interestingly, the top method of how to hack OnlyFans is bypassing the age-verification system.
Finally, the platform increases the creators earning potential. Having an OnlyFans account can be highly lucrative. Also, the platform allows you to sync your creator channels to increase your earning potential. For example, model Kaylen Ward charged users a 10-dollar subscription fee to view her explicit photos. In turn, she raised over a million dollars as donations to the Australian wildfires.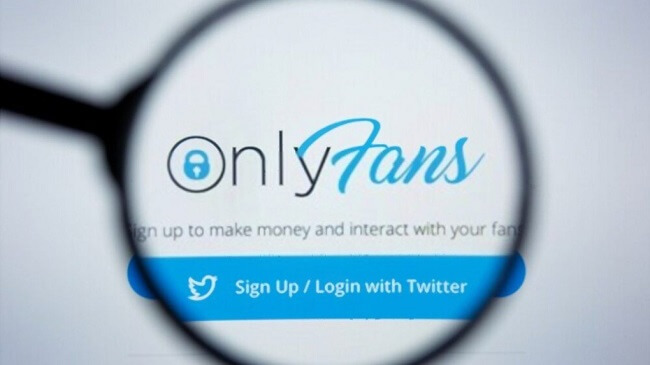 What Makes OnlyFans Dangerous?
Based on the information you have so far, can you identify what makes OnlyFans dangerous? The clarification guide identifies that OnlyFans teens are at risk of the following.
1. Posting explicit content
Social media influencing is the easiest way for you to gain celebrity status. But, the type of content you create on OnlyFans determines how fast you get there. Incidentally, reports on social networking sites reveal explicit content is the most sought-after material. Also, it ranks highest in terms of earning potential. Therefore, the majority of the content available is sexual. This abundance increases the exposure threat to teens OnlyFans.
2. A loose age-verification process
Complaints against the platform's loose age-verification process continue to grow louder. For example, a news investigation reveals the reporters using a random 16-year-old's identity card to set up an account. Furthermore, it features quotes verifyingOnlyFans teens to be as young as fourteen years.
3. Child pornography
The report by Internet Watch Fund shows a 77% increase in child pornography across the internet. Additionally, social networking sites like OnlyFans rank as the highest distributors of this content. Furthermore, it highlights that 68,000 of the cases assessed were voluntary submissions.
As such, the willingness of children to expose themselves online increases their vulnerability to predators.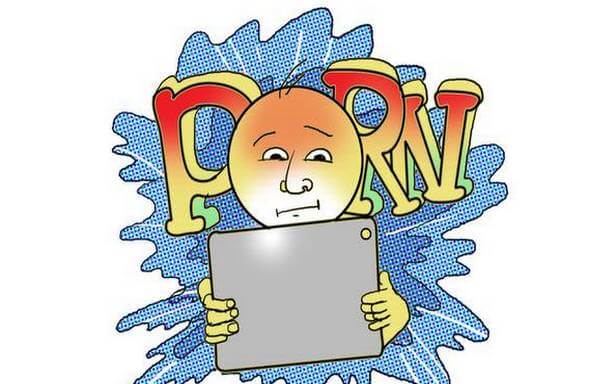 4. Sexual trafficking
Carrying on, the increasing volume of user-submitted underage sexual content is appealing to sex traffickers. A predator may recruit your child to their sex trafficking rig by promising huge payouts in exchange for them sharing explicit material.
Similarly,BBC News acknowledges recording statements fromsources legitimizing the claim. For example, they quote the National Center for Missing and Exploited Children verifying thata dozen of the missing children cases have links to content on OnlyFans.
5. Cyberbullying
Content sharing is common practice in the social networking community. It involves users exchanging information on common interests via memes, videos, and URLs. However, some of the information changing hands may be sensitive, which can be detrimental to the creator, which shows the signs of cyberbullying. For example, there are several instances where users experience instances of body shaming and hate speech.
Does OnlyFans Have Safety Measures?
Your clarification guide continues to highlight all your concerns about OnlyFans. However, does OnlyFans have safety measures?
Below are the OnlyFans safety measures that different investigative reports identify.
Photo ID and selfies
Registration now requires creators to provide a real-time selfie and a picture ID to obtain access. However, further checks confirm underage OnlyFans teens can easily falsify their identity without any issues. Therefore, the platform's age verification needs a substantial upgrade.
Content regulation
Finally, the platform's view on content creation and distribution is clear on its terms of service agreement. For example, the acceptable use policy states that creators must be eighteen years or above when registering for the service. Additionally, the content they share should not include any references to minors or promote services catering to escort services, prostitution, or sex trafficking. However, reports continue to reveal thousands of live creator accounts in violation of these terms. Furthermore, OnlyFans representatives are yet to officially communicate on the platform's efforts to tighten their content moderation mechanisms.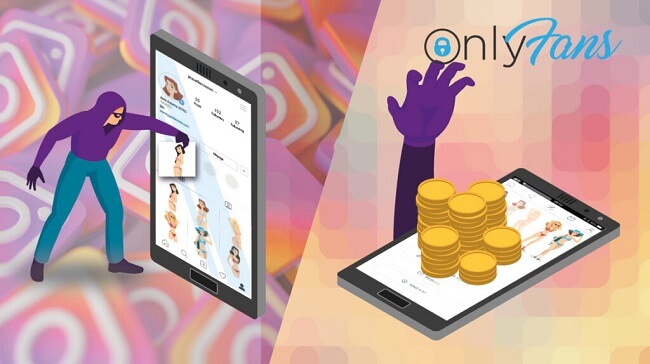 An in-house team of moderators
The platform employs a team of moderators who manually verify user applications and IDs. Additionally, OnlyFans representatives emphasize that it issues lifetime bans to all violators.
OnlyFans privacy policy document and terms of service agreement
Thirdly, OnlyFans does have a privacy policy and terms of service agreement that users consent to when registering their profiles. However, further investigations reveal the presence of massive loopholes and laxities around user safety. For example, the privacy policy informs you of OnlyFans' use of reasonable safeguards to protect your data. Unfortunately, it does not name the exact safeguards.
How To Safeguard Kids on OnlyFans?
So, given the growing list of threats to young ones, is there a robust way of how to safeguard kids on OnlyFans?
1. Safeguard Your Kids With Kids Guard Pro
Parental control remains the only sure way to protect your kids online. KidsGuard Pro is a parental control app available to bothAndroid - KidsGuard Pro for Android and iOS - KidsGuard Pro for iOS users. Additionally, you can monitor your child's internet activity undetected through the app's remote web interface. Furthermore, the app does not require you to root your device. Signing up is easy, and onboarding takes less than 5 minutes.
Key Features of KidsGuard Pro:
Using the app allows you to utilize the following features:
Checking Browsing History: You can view all the URLs your kid visits using their device, even the deleted browsing history.
Monitoring Social Media: KidsGuard Pro can monitor over lots of the most common social platforms, includingFacebook, Instagram, WhatsApp and Snapchat, etc. Moreover, it keeps track of all message, videos and photos on these platform.
Viewing Call Logs: Additionally, KidsGuard Pro tracks your target device's call information. Consequently, you can identify any suspicious numbers and take the appropriate action.
Checking Phone Files: The app also features offline monitoring and tracking. You can get target phone's phone files such as contacts, call logs, photos, text messages, keylogger, videos and calendar, etc from anywhere.
Tracking Location: KidsGuard Pro provides you with real-time location details of the target device. It utilizes the device's GPS signal and internet connection information to pinpoint its exact location. Consequently, you are always aware of the whereabouts of your loved ones.
How to Make Your Kids Safe with KidsGuard Pro
The app is available for download for both iOS and Android Users. Additionally, the activation procedure is the same for both platforms. Android users can follow the steps below:
Step 1. Create a KidsGuard Pro Account
Register an account by filling in your details on the KidsGuard Pro website and purchase a license. You will receive a download link to the app on your registered email.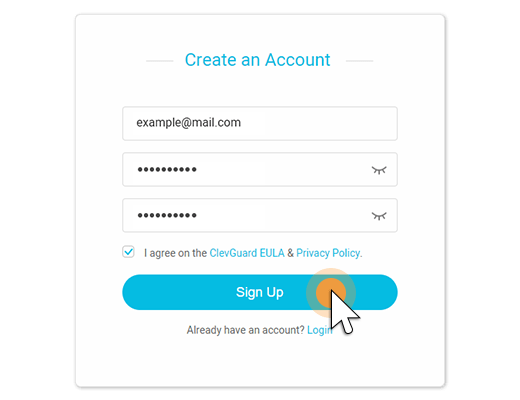 Step 2. Download and Install KidsGuard Pro
Then, use the link to install the app across your target device and follow the instruction to install it.

Step 3. Start Protecting Your Kids
Finally, log in your KidsGuard Pro account and wait for syncing data from your target phone to dashboard, and then you can check all phone activities to start protecting your kids.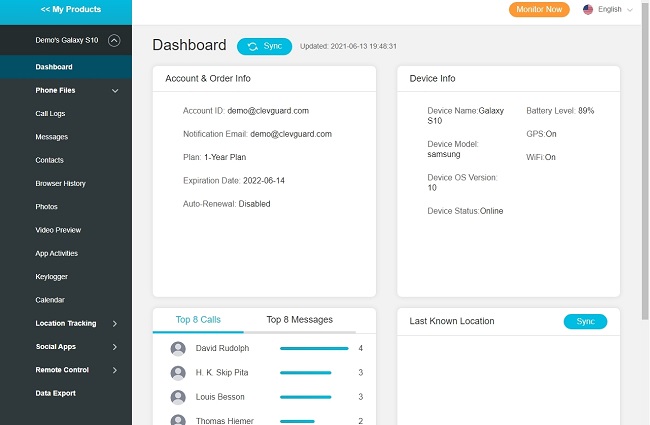 2. Check Credit Card
Since OnlyFans is a subscription service, you can determine your child's activity by looking for charges from the platform in your credit card statement.
3. Talk With Kids about the Damaging Effects of Pornography
Curiosity is the primary motivation for kids joining social networking platforms like OnlyFans. Therefore, take time to discuss human sexuality with your children and answer their questions. Consequently, they are less motivated to look for answers elsewhere, thereby reducing their exposure to pornography.
Conclusion
The OnlyFans continues to raise concerns on child safety and its laxity towards explicit content. As such, your only option is to engage parental apps like KidsGuard Pro to ensure your kids' safety. Check out the KidsGuard Pro demo today and experience the best tool for your child's internet safety.