If you are a parent, do you worry about social media, especially for adult social media? Well, there is new intel from the internet on the existence of a new social networking App codename Yee Chat App. Since making its debut on both the Apple app store and Google Play store, parents are raising alarms about its effect on their children.
Additionally, growing concern about the safety of young ones leaves everyone with many questions.
As such, below is your debrief on the Yee App that covers what it is, how it works, and whether your child is of the right age to use it. Additionally, you will also find out the different views of parents concerning the App, and steps on how to ensure your kid's safety. Therefore, settle in and let us get cracking.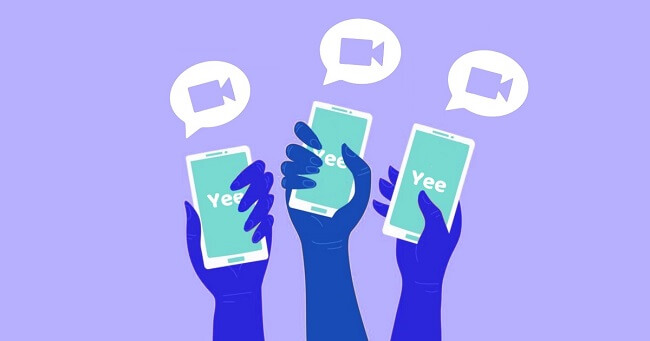 What is Yee App?
Social media networking is now the primary mode of communication globally. Therefore, lots of advertising money is up for grabs for service providers with an enormous following. As such, developers are working on new platforms daily to cater to audience demands. For example, Yee Chat App is a social networking app that allows you to text with other users and video chat. Additionally, it allows you to connect with people with similar profiles to yours and begin text conversations with them.
The App is available for users of age eighteen and above. However, the Children's Online Privacy Protection Act (COPRA) in the United States state that the App is safe for use by kids of age thirteen and up. The recent approval results in growing concerns among parents and guardians alike on their children's safety. Additionally, given its infancy in the App stores, there is little information on it for parents to make a concise decision. As such, read on to discover more information and get a leg up on the rest.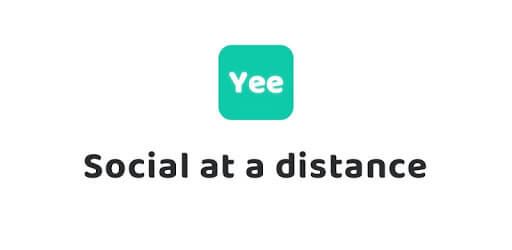 How Does Yee App Work?
Now that you know what the App is and at what age is Yee App appropriate for, next is time to discover how Yee App works.
Yee app is a text and video messaging app available on both Google Play and Apple App stores. It allows individuals, better read as teens, to have conversations with other people and make friends online globally. Additionally, it randomly matches you with other platform users for a quick introduction via a text chat or video call. Then, depending on your interaction, you can continue conversing with your new friend via other social networks. For example, Snapchat is the favorite for most Yee App users.
Furthermore, the App is available as a free download on Android and iOS platforms. Once you complete the download, you need to register an account to use its features. Then, the App presents you with a list of potential "friends" you can engage with either through text chat or video call.
Additionally, you can cycle through profiles and only engage the ones that appeal to you. For example, each profile the App forwards includes a two-minute timer for messaging and an add friend button. If the person accepts your request, you get more minutes to interact.
Is Yee App Really Safe For Kids?
The team of developers team behind it seems to think so. As per their safety policy, they claim to have several measures to maintain the safety of all their users. Here is are a few extracts from their Safety Center brief.
They have a 24/7 moderation team that reviews user reports on community guidelines violations. Consequently, they expel users they find guilty and ban them from the platform.
Additionally, they use artificial intelligence and machine learning technology for filtering out any content that violates their policy.
Furthermore, they also enforce a zero-tolerance policy on any explicit and offensive content from users.
There is the potential for cyberbullying:
Messaging through the App is via an encrypted channel that is hack-proof. Therefore, it is easy for a cyberbully to spread hate messages to vulnerable users. In addition, it is also challenging to identify the guilty party since the encryption technology makes unscrambling the data a long and tedious process. Consequently, a cyberbully can be long gone before the Yee App developers discover the violating account.
It is an introduction to sexting:
Sexting is the exchanging of any suggestive or explicit sexual content between individuals or a group. Additionally, content refers to information that violates the Yee App safety policy through texts, emoticons, videos, or audio messages. Unfortunately, teens are using in an attempt to gain friends on Yee App's platform.
Therefore, they risk exposure to adult content that significantly affects their development. For example, your kid may come across a profile that features an individual overexposing themselves.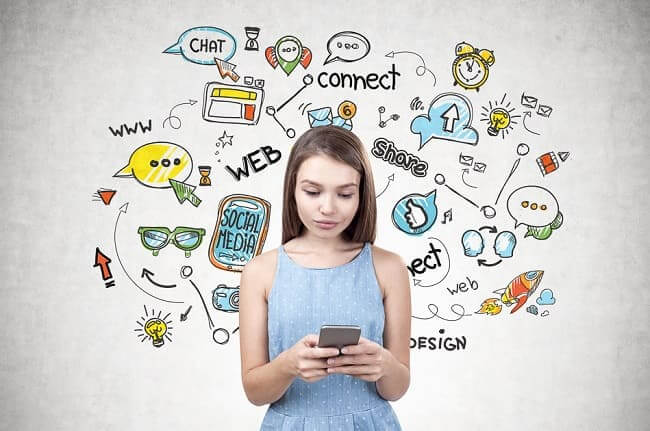 Exposure to inappropriate content:
Yee App randomly matches its users to allow them to gain a diverse following. Although the practice resonates with their brand promise of making friends instantly, it raises a significant safety threat to your kid. For example, your child may add an adult performer as a friend. Consequently, these new friends can send inappropriate messages that may include links to adult websites.
Sexual predators are plenty:
Yee App also has its fair share of malicious people out to recruit your child to their trafficking business. They do this by falsifying their credentials and begin gaining trust with naive users. Then, they start sending solicitations and extortionate messages to recruit your child.
The above issues are not unique to Yee App. They plague every social networking apps out there. However, the extent to which each service provider manages them varies greatly. As a result, Yee App developers still have a lot to do before gaining parent's approval.
Ratings and Parents Reviews of Yee App.
As you can see, there is not much in favor of the Yee App despite its popularity with teenagers. Furthermore, parents are not afraid to share their concerns with whoever is ready to listen. Below are some of the patent concerns. These reviews only feature the concerns that each parent shares. However, you can read the full comments here.
Carmen A. gives the App a one-star rating claiming it contains too much nudity for minors or anyone under eighteen. Additionally, her concern results from her stumbling upon her son watching inappropriate content on the App. She further explains that the videos involve an older teen brandishing a dildo and the other showing teens drinking alcohol and smoking marijuana.
User Clel1234 also gives the App a one-star rating. In his protest, he elaborates on his discovery of his daughter engaging with an adult man masturbating. Also, he mentions the lewd messages that his daughter receives asking her to pose nude.
Finally, Arastafamily raises the alarm after finding his sixteen-year-old daughter interacting with adult men on video. Furthermore, he cites the increase of sex trafficking cases in his home state as validity for flagging the App in the Red Flag Zone.
Judging by the above Yee App's claims of a full-proof user safety policy, it seems parents are of a different opinion. Furthermore, the recent delisting of the App from the Apple App Store only raises more questions.
Where do Yee App Safety Measures Fail?
Although Yee app claims they provide users security and safety, there are some flaws of their safety measures. Let's have a look below:
It does not include an elaborate privacy policy
Registration on Yee App requires you to share a lot of information. For example, aside from your biodata, you also consent to the App sharing your content, browser information, and IP address with third-party entities. Consequently, this information may leak to malicious people, who then use it for their devious motives.
The age-verification method is inadequate
Yee app lists the user minimum age requirement as eighteen. However, it is open to thirteen-year-olds in America. Additionally, anyone can register to use the App by falsifying their age, with the App having no way to verify this input.
It is highly insecure
The random matching feature of the Yee App increases your child's vulnerability to malware infection. Additionally, sexploiters can also pose as users to find targets for their illicit business. Such a weakness brings into question the Yee App's commitment levels to user's safety.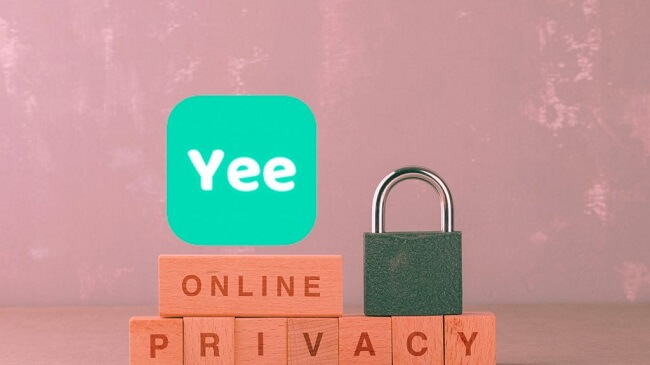 What can You Do to Protect Kids' Online Safety?
Experts in the app technology world list the following as effective resolutions.
1. Engaging Parental Control Apps.
Both iOS and Android platforms feature several parental control apps. These employ a variety of tools to ensure adequate tracking and monitoring of your family members.
For example, KidsGuard Pro is an effective solution to your child's online safety. It is available for Android - KidsGuard Pro for Android and iOS - KidsGuard Pro for iOS devices.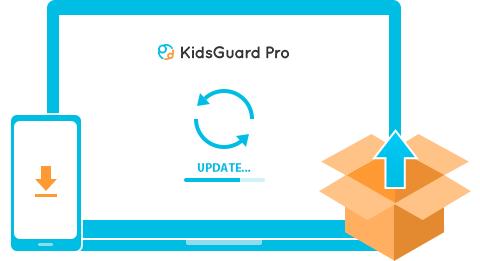 As a powerful parental control app, KidsGuard Pro provide an all round protection for your kids. You can track browsing history, track location, monitor social media, view videos, call logs and photos and set Geofence, etc.
To use it, you install it on all your target devices and monitor them in real-time by logging on to the KidsGuard Pro website. Additionally, the App monitors all messaging service applications and notifies you of any suspicious activity. Check out KidsGuard Pro's website for a free demo and more information on its safety features.
2. Have an Open Conversation with Them on Internet Activity.
Arrange a question and answer session with your child where you can elaborate on proper internet usage. Additionally, allow your child to ask questions without fear of reprisal.
3. Discover Their Online Friends.
Following the conversation, you should be able to communicate freely with your child. Furthermore, their trust level is high enough to allow you to inspect their friends list. Additionally, work with them in identifying the malicious accounts and rationalize your decision.
4. Emphasize the Importance of Privacy.
Already, Yee App admits to sharing user information with third parties. Therefore, explain the perils of this practice to insist on being deliberate in their content sharing.
5. Let Them Know Why Location Privacy is Essential.
By sharing your location, you are essentially telling everyone where to find you. Child traffickers can use this information to kidnap your young one. Therefore, continually talk about the importance of having your location private and the accompanying dangers of having it in the open.
Conclusion
The above piece is a walkthrough on the latest debutant to the world of social networking apps, the Yee App. Also, you are now aware of the associating dangers that stem from your child using the App. Use KidsGuard Pro to beef up your young one's online security. You can remotely monitor all their message exchanges and take the appropriate action should you flag a violation.