Before We Start
As the information times comes, we all know that kids' healthy growing up needs both a healthy reality environment and a safe cyber environment. Either of which is dangerous, kids may suffer sever harms.
As one of the most common used cyber tools, dangerous social media apps, especially the adult social media, are the major enemies parents should take some measures to protect kids away from.
In this article, you will learn the effective ways to protect your kids from dangerous social meida apps.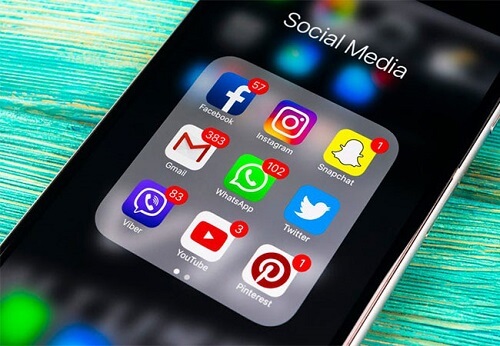 Well, in order to save your time, you can click the corresponding item of the following cataloge to check the parts you are interested in.
As we know, before finding the ways to solve a problem, we need to know the problem itself, so let's get known of the definition of dangerous media apps first.
What are Dangerous Social Media Apps?
As the modern technology develops, Social Media Apps bring us great convenience and rich life, meanwhile, some dangers such as the cyber violence, cyber fraud, and privacy trafficked also come along. These Social Media Apps which may make us suffer this kind of dangers are called dangerous social apps.
Why Social Media can be Dangerous Especially for Kids?
Actually, social media apps themselves are just digital tools and not dangerous. However, these social media apps will be very dangerous when they're abused for some hidden and wicked intentions.
For instance, imposters may gain access to our phones, steal our personal information, stalk us online, and do all sorts of malicious things via our information.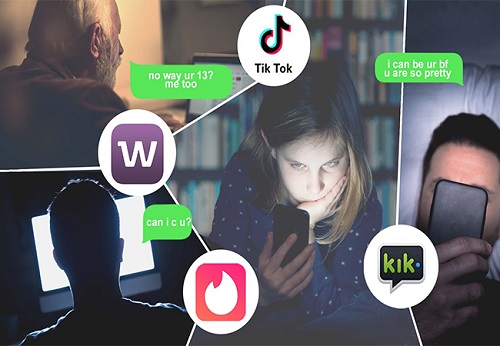 Dangers of Social Media for Kids
Kids are not mature both in physiology and psychology at their age, it may be hard for them to accurately identify dangerous Social Media Apps, and they may not choose to get way from dangerous Social Media Apps even if they know these Social Media Apps are dangerous, because the using temptation is too attractive to resist.
Adults may know more how to protect themselves with some legal strategies when they encounter the cyber threats, but kids have little society experience so that they may not know what to do and get so easy to be threatened and eventually hurt themselves. Therefore, social media can be more dangerous for kids and they need to be protected and have a healthier cyber environment.
How to Avoid the Dangers of Social Media?
So many kids get hurt and even lose their young life just because of dangerous social media apps. What a pity! So how to avoid the dangers of social media?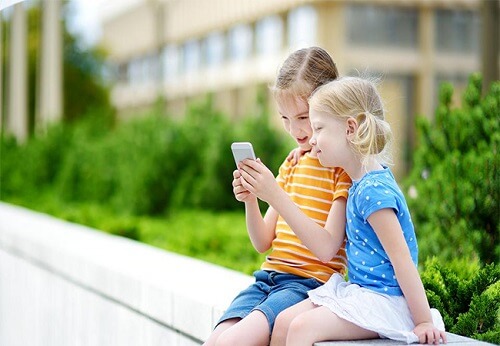 To Cultivate Kids' Safety Awareness is Necessary.
Firstly, parents can tell their kids the dangers of dangerous social media apps and the scary consequences to arouse children's alertness;
Secondly, parents can tell them the common and pop dangerous social media apps and ask them to get away from those apps;
Last but not the least, parents should encourage their kids ask them for help if they are in trouble, which can greatly avoid the tragedies.
Now come with a question, what if parents couldn't tell if some social media apps are dangerous or not? Well, some specialized Anti-spy Apps could also help.
How do Anti-spy Apps Protect Kids from Dangerous Social Media Apps?
Anti-spy apps are like loyal guardians who patrol all day and all night and will instantly alarm your kids and offer suggestions, once they find dangers. With Anti-spy Apps' help, kids can deal with their social media apps correctly and avoid a lot of potential dangers even if parents are not by their side.
ClevGuard - a Professional Anti-spy App
ClevGuard is a very specialized Anti-spy App for Android mobile phones, which can effectively protect kids from dangerous social media apps. ClevGuard has 3 main functions:
1. ClevGuard can scan the whole Android mobile phone and identify spywares quickly. Then users can know the specific spywares in their mobile phones and what privacy each app steals.

For example, once ClevGuard find one social media app steals the personal privacy or does something else that may harm the privacy, ClevGuard will find this social meida app out instantly, regard it as a spyware, and advice the users to remove it.

2. ClevGuard supports the one-click deletion function. Users could directly uninstall the detected spywares on ClevGuard, simple and fast.
3. ClevGuard has the App management function - whitelist management and blacklist management.

Whitelist Management: If ClevGuard regards one App, for instance, a social media, as a spyware, while it is safe actually or its using value is far more than its dangers, users can add this App to the whitelist and ClevGuard will take it as a trusted mobile app in default, and this app won't appear on the spyware list next scanning.

Blacklist Management: If ClevGuard take one App as a safe one by mistake, users can put this App into the blacklist. Then ClevGuard will take it as a spyware in default and advise the user to uninstall it. Once this app is on the blacklist, ClevGuard will alarm when the user want this app reinstalled.

So useful and convenient, right? Want to have a try? Click the following "Google Play Store" to directly download ClevGuard!
How does ClevGuard Anti-Spyware Protect Kids from Dangerous Social Media Apps?
Clevguard can easily find these social apps dangerous by detection, then remind and alarm users. Then users can choose to uninstall them or to add them to whitelist; while, if Clevguard regards a dangerous app as a safe one, users can add this app to blacklist, and Clevguard will remember this dangerous app. Now, let's check how to use this app in details.
Step 1: Download and Install ClevGuard
Click "Google Play Store" here to the download page, click the "Install" button and wait for it to be installed.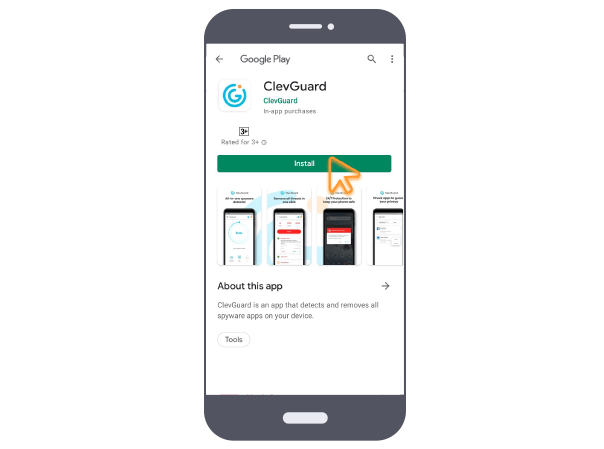 Step 2: Scan and Find the Spywares
Once you've opened the app, you should see the "Scan" button, click it to run your first scan in real-time. The app will then ask to access your device's storage so as to scan and analyze threats on it. Click "Allow" and then start the scan.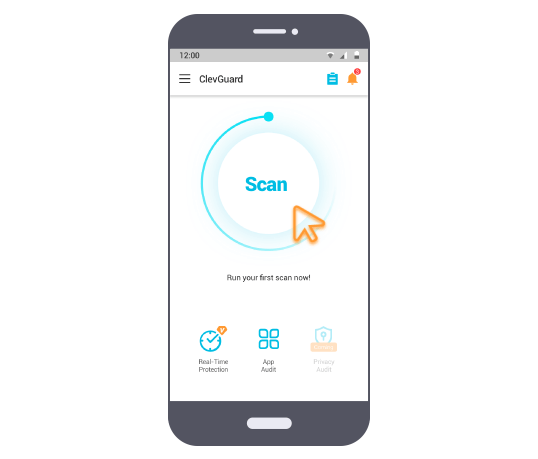 Step 3: Remove the Spywares with ClevGuard
After the scanning process, ClevGuard will display the dangerous Apps, and you can remove them directly with ClevGuard Anti-Spyware.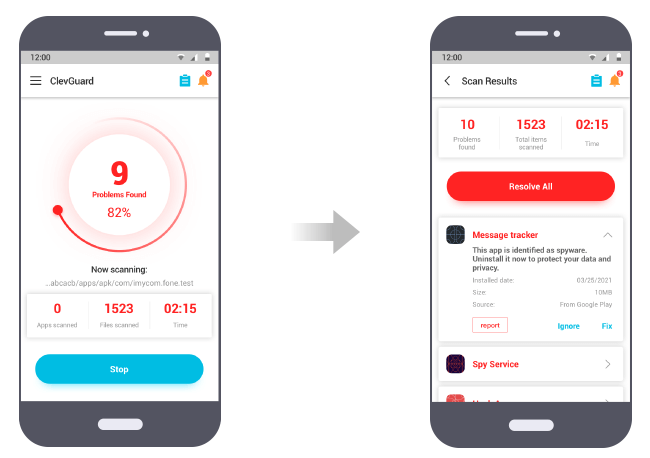 Step 4: App Management: Whitelist and Blacklist
You can add your trusted apps to the whitelist and the dangerous apps that ClevGuard Anti-Spyware has ignored to the blacklist.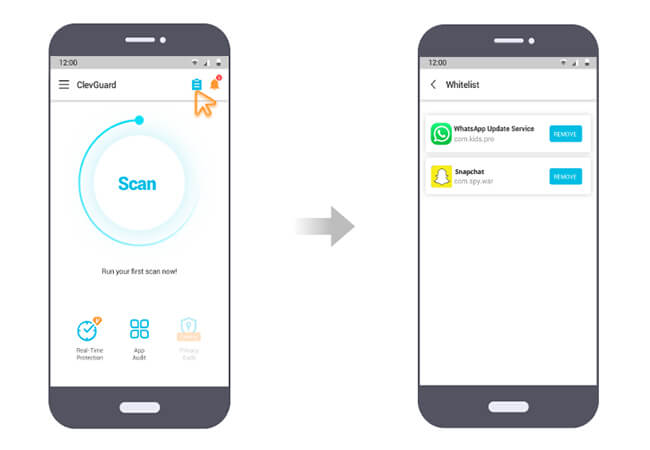 Till now, you must have known how to protect your kids from dangerous social media Apps. Here is a question: do you know the dangerous social media apps your kids may be using every day but you don't know they are dangerous in fact at all? Now, let's check these social apps and remove them from our kids devices right away!
Common Dangerous Social Media Apps
Perhaps, we have heard of some of the following social media Apps and you may not know they are spywares in fact, and can steal some privacy and bring kids dangers.
You can click the the corresponding social media apps below to check the detailed introduction of that social media app instantly:
Tik Tok

Why People Love Tik Tok?

Tik Tok, a short video social platform, ever aroused a Tik Tok storm in 2020, for its powerful video editing, sharing functions. People love it because they can easily edit their wonderful moments in their own life into some videos in their own style with favorite music, share and interact with others. What a wonderful thing, isn't it?

Why is Tik Tok Dangerous?

1. Tik Tok is public by default, which means that users can get in touch with each other freely, so you will have no idea who your kids interacted on the app at all;

2. Tik Tok can be downloaded and used by all people since there is no effective way to verify users' age;

3. Tik Tok has no effective measures to limit the content, some inappropriate videos may appear on this app, and not good for kids.

Instagram

Why People Love Instagram?

Instagram is a picture sharing social media app, users can share wonderful pictures with such a smooth operation process Instagram offers:

take pictures > filter effects (11 lomo style photo effects) > add descriptions/ locations > share (support sharing to some mainstream social networks including Twitter, Facebook, Tumblr, Flickr, Foursquare, and even Sina Weibo).

Meanwhile, Instagram has established a micro-community based on these photos, where you can interact with other users by following, commenting, and liking.

Interesting, simple, and fast, right? Many people have fallen in love with this kind pictures sharing ways and Instagram' micro-community.

Why is Instagram Dangerous?

Every coin has 2 sides, Instagram also has its shortcomings, which makes it dangerous.

In fact, Instagram can't totally prevent the abusive comments and words even though its built-in inappropriate words automatic elimination function takes some effects. And exposed to those abusive information for a long time does harm to kids. Besides, the Instagram is easily hacked, which make our privacy unsafe.

WhatsApp

Why People Love WhatsApp?

WhatsApp is a communication App between smart phones, people can contact each other if only know the phone number on WhatsApp for free, and it support all kinds of information sending/ receiving, including messages, voices, files, images, and videos.

So convenient! WhatsApp is usually considered as a safe social media App and so many people love it.

Why is WhatsApp Dangerous?

On the contrary, WhatsApp is not completely safe, it can also be very dangerous.

For example, once our phone numbers are known by those with malicious intentions, they could directly contact us freely on WhatsApp and harm us, especially the kids without much wary. Besides, people with malicious intentions can even enter random numbers and initiate chats, which makes its risk more higher.

Snapchat

Why People Love Snapchat?

Snapchat is social media App supporting pictures taking, videos recording, text and pictures adding, and sending them to the friends list. Snapchat has a very popular function - "burn after reading".

That is to say, all photos have a life span of 1 to 10 seconds in default and they would be automatically destroyed on time according to the time set by the user. Moreover, if the recipient attempts to take a screenshot duringthis period, the user will also be notified. It seems safe, right?

Why is Snapchat Dangerous?

Snapchat's "burn after reading" function satisfies users who want to send trade secrets or sensitive information, but it also offers kids who want to seek stimulation a platform to send indecent photos to each other. No traces left on the Internet, and parents have nowhere to check. Therefore, Snapchat is not safe for your kids.

Kik

Why People Love Kik?

Kik is a social media App which can directly establish connection with contacts based on local address book, and it supports the free SMS chat, caller ID, personal status synchronization and so on.

Kik is so hot for its simple operation and functions(Kik doesn't support images or files delivery), because lots of people have already got bored of complicated functions and things.

Why is Kik Dangerous?

The problem is that Kik is so simple that its registration process is also too simple, which make it dangerous.

To register on Kik, no need to verify the phone number, just the first name, last name and email address (this kind of information can be easily faked) are enough; which may increase the chance of crime.

For example, the Kik messages and activities may be tracked by people with terrible intentions, and no trace left so it is not easy to for the police to find these people once a case happened.

A report by BBC in 2018 says that over 1100 children sexual abuse cases happened via this app, So horrible!
What will Happen if Parents Allow Kids' Using Social Media Apps Freely?
1. Kids may Become the Victims of the Cyber Bullying.

Actually, cyber bullying may be more serious than bullying in reality, because of its unique online features. Once kids becomes the target, cyber bullying will follows them anywhere anytime, as long as their social media apps are online, which may eventually lead to their hurting themselves.

2. Kids Easily Get Depressed and Anxious.

According to recent studies, there is a connection between the social media usage and the depression among teens. Kids who use social media apps for more than 5 hours per day were found to be more depressed and anxious than kids who use them for 1-3 hours each day.

3. Kids are Likely to Share Too Much Information Online.

Kids may be lured into sharing too much privacy on social media because they are simple and easy to believe others and the revealed privacy may become the weapons of the cyber violents.

4. Kids Could be Exposed to Offensive Images, Messages, and Videos, and so on.

This kind of offensive information may seriously affect kids' psychology health and not good for their growth. If parents don't do anything to prevent their kids from these information, kids are likely to imitate the behaviors described via these information, which may harm themselves and even others.
Actually, something not good ever happened before because of the bad effects of dangerous social apps, indeed.
Tragedies Caused by Dangerous Social Media Apps
Dangerous social media apps have sadly caused serious real-life tragedies to lots of teens worldwide.
In 2012, a 15-year-old Canadian teen video chatted with a stranger online via webcam, and was blackmailed by that stranger with her risque images, eventually, she hanged herself.
Another tragedy is about a Scottish teenager. He was blackmailed via Skype by someone he thought was an American girl at his age, and "that girl" would release their interactions that she secretly recorded to his family if he refuses to pay. The end is that Daniel Perry refused, jumped from a bridge, and sadly died.
FAQs about Dangerous Social Media Apps
1. What Social Media Apps Can A 13 Year Old Have?
If you're a parent with a 13 year old teen and worried about dangers of social media for teens, then you need to know the appropriate Social media apps for them. Which apps are these? They include: Kidzworld, GromSocial, Popjam and Messenger Kids. They'll make you less worried of the dangers of social media for youth.
2. Is there A Kid Version of Tik Tok?
Yes, for kids below the age of 13, there's a Tik Tok version which just allows them to create videos, and no permission for the videos share. And It just allows them to view videos deemed appropriate for kids.
3. Is Social Media Useful or Harmful?
It's both. On the one hand, the social media brings us so much fun and convenience, and it make people around the world closer; On the other hand, the abuse of the social media brings us a lot of dangers. Therefore, no matter adults or kids we are, we should learn how to protect ourselves with all kinds of means.
4. Which Social Media App is the Most Dangerous?
There really isn't a dangerous social media app that's considered "the most dangerous". Instead, different social media apps come with their own challenges based on usage.
5. Do You Know the Top 10 Most Dangerous Social Media Apps?
They include: Snapchat, Tik Tok, Kik, Tinder, Instagram, Likee, Whisper, Telegram, Vsco, WeChat.
Conclusion
In a word, dangerous social media apps will always be there for users to download, regardless of their dangers. There is a long way to go to eliminate dangers completely, at least it is impossible at present. Therefore, parents ought to be smarter than these apps.
Simply telling your kid to stop using a certain app isn't enough to keep them away from dangers of social media apps. Why? Many safe apps parents thought may be not safe at all, and they need a tool which can tell them and their kids why these apps are dangerous. An Anti-spy app can effectively reach that, and offer your kids a healthier cyber environment.
Click the "Google Play Store" button to download the ClevGuard App today!