Question:
Can My Android Phone Get Virus?
With the increase using of mobile phones, users have more concerns about phone safety. And the virus has become one of the concerns.
But can Android phones get viruses? Technically, No. However, Android devices rely on open-source code, which is more often targeted by cybercriminals and makes users always worry about how to check phone for malware
Are you wondering how can you know if there is virus on your phone and learning how to clean your phone from virus?
Well, in this article, we will sequentially address the virus attacks on phones, their symptoms, and ways to clean the Android phone viruses.
Part 1. Do I Have Virus On My Phone?
According to the experts, downloading a third-party app is the most common way for an Android phone to be infected by viruses. However, this is not the only way. Downloading office documents, PDFs, opening infected or suspicious links and emails, or visiting a malicious website, can also be the ways of infecting viruses.
Here we have listed some key characteristics that will directly help you identify viruses on phone issues. Let's check them out.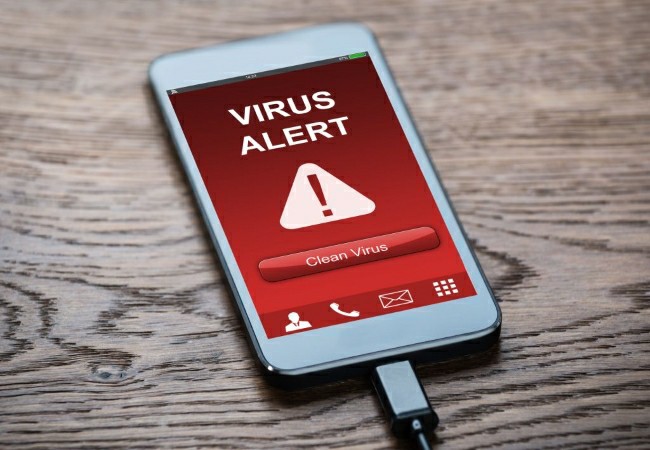 Sign of Virus Attack in Android Phone
Rapid Data Loss Of Your Phone
Very common and one of the first signs that a phone has a virus is a rapid loss of data. Viruses often run many activities in the phone background, therefore stealing most of your personal information or making them damaged.
High Frequency Of Pop-ups:
Never click any pop-up or display advertising, it's always good practice for Android users. In the Android operating system, users get many ads/pop-up ads that may be attractive but users should be more cautious before click or open and pop up.
Phone Draining Battery Fast:
It's not a very common issue but if your phone drains out and phone gets hot fast, and you think it's not as usual, then be careful about spyware. Because sometimes phone viruses run many programs in your phone background that drain your phone power.
Unknown Apps That Not Been Intsalled By You:
When you will notice any unknown app is automatically downloaded on your phone but you didn't know. It's likely you have a new threat on your device. Sometimes many people use unreliable phone virus cleaner apps but they don't know this unreliable source can be more dangerous for your phone security.
Apps Crash Frequently:
Apps crash on occasions but not frequently but if you start noticing that your apps are crashing over and over again, it is undoubtedly a sign that there can be new hazards on your device.
Part 2. How To Remove Virus From Phone?
Well, after figuring out the signs of getting viruses on the phone. The most important is to know how to remove viruses from your phone. Here we have introduced some methods that you can use to remove viruses. Let's take a look at these methods.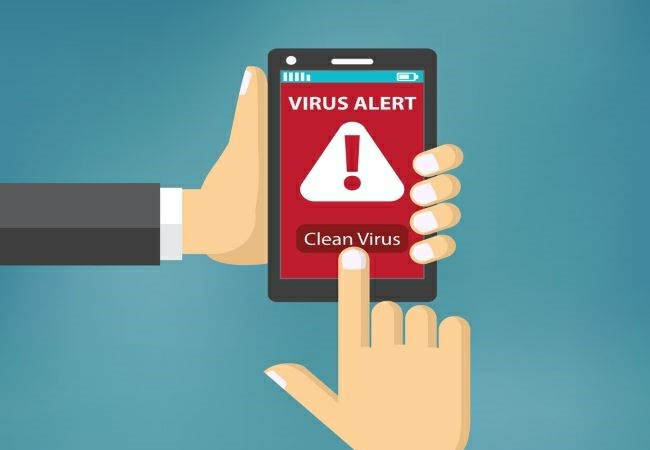 1. Remove Virus from My Phone with ClevGuard Anti-Spyware - [Most Effective Way]
Here we have found one very effective method to remove viruses from your phone, which is using a powerful tool - ClevGuard anti-spyware. ClevGuard is a cutting-edge software that is specially designed to detect and radically remove malware and spyware. Let's see how ClevGuard remove virus from your phone.
How To Use ClevGuard to Remove Virus from Your Phone?
With ClevGuard, you can remove viruses without any effort. Let's check out how to use ClevGuard to remove viruses in 3 easy steps.
Step 1. Download ClevGuard on Your Phone First
Download ClevGuard by click the "Get it on Google Play" button below. It will take a few seconds to finish the installation.
Step 2. Detect Your Phone for Virus
Open ClevGuard after installation, and then check your phone files by click "Scan" button on the home screen. It will detect all your phone files and to see if there is any virus and hazard on your phone.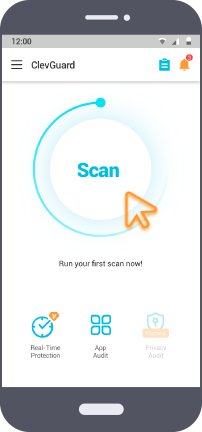 Step 3. Remove Virus from Your Phone
After scanning, you can see the virus files or spy apps on the scanning report. Then you can click the "Resolve All" button to remove viruses radically on your phone.
Also, ClevGuard provides real-time protection, if there is any virus or spy app on your phone, it will alert you immediately.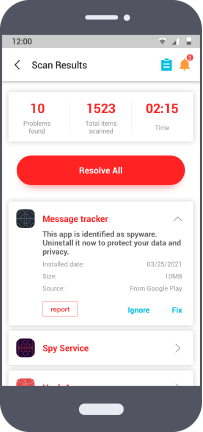 What You Can Do with ClevGuard Anti-Spyware App
We provide the trust-able software in here with instructions by which you can check spyware. First of all, let's review the outstanding features of the ClevGuard anti-spyware application.
Real Time Protection Mode:
ClevGuard is running in the background to protect your phone. When virus / spyware is found, ClevGuard's real-time protection mode will warn you from high abnormal files, suspicious apps or any downloaded file. Always scan your phone file ,data or any unsecure app and display 100 records of suspicious files.
Remove Spyware On One Click:
After scan your phone then you can see the review result click to remove it or choose the ignore options. Click to detect any spyware and delete any unsecure app by one click.
Email Breach Check:
Your email address and password may have already been compromised as a result of a data breach or virus attacks, and you are unaware of it. ClevGuard offers a unique function of checking email breach, you can put your email into ClevGuard to check if your email data is breached or not.
Phone Microphone and Camera Spying Detection:
Your phone microphone and camera privacy might be accessed by others due to the virus-infected files. With ClevGuard, it can protect your microphone and camera from being hacked by malware. It will alert you once there is any app that is using your microphone and camera, and then you can take action right away.
Junk Files Clean:
The ClevGuard software allows you to delete all of your phone's junk files with a single tap. You can also clear garbage files for specific programs on a regular basis, depending on your needs. There are certain junk files that have sensitive information in them.
2. Other Ways of Removing Virus from Android Phone
Step 1: Power Off And Reboot In Safe Mode
Press the "Power" button to access the power Off options. Maximum Android device always come with the new and trendy option for power off or restart Safe Mode.
Step 2: Uninstall The Suspicious App
Find the phone app in settings, and then detect the suspicious app, clear the cookie or force stop or uninstall. If you think this app may be infected by spyware, you should delete or uninstall that app without any hesitation. However, But sometimes spyware are undetectable, do you know how to fine hidden spy apps on your phone?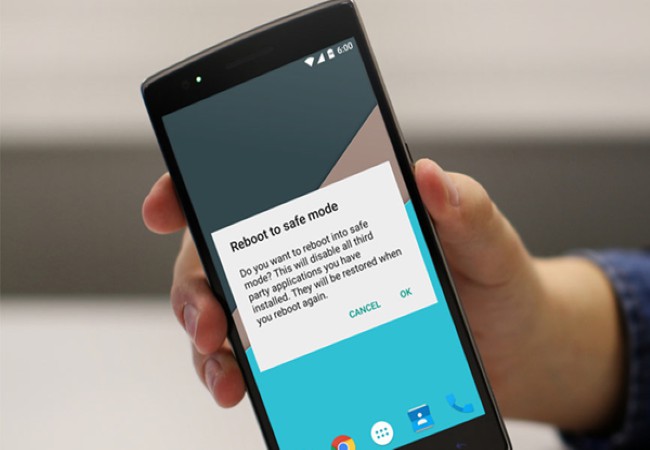 Part 3. Other Mobile Phone Security Threats
Data Leakage
Leaking data means transferring certain information from a users' device without their knowledge and collecting it at the receiver's side. Data leakage problem from mobile applications is a very commonly known problem in the industry at present. User privacy is compromised through the leak. We need to be more cautious about any unreliable source data.
Phishing Attack
Phishing is a very common type of spyware attacking strategy most often used to steal user data, including login credentials and credit card numbers. This type of phone virus occurs when an attacker, deceived users as a trusted entity, dupes a victim into opening an email, instant message, or text message.
Mobile Fraud
Mobile fraud is often attempted through false advertisement. Maximum aspects mobile ad or pop-up ad fraud can give you a number of different forms, attractive offers, from faked impressions, or fake news. You should be aware of these spam ads or faked installs.
Spyware
Usually, spyware captures all your private information and will blackmail you. Basically, spyware design to gain access to your phone or computer, damage all important information or steal credit card information and track or sell your data to another person.
More important is sometimes spyware can be additional software and it can take permission to access your phone or stored file and change the setting of your device.
Part 4. How To Avoid Being Attacked By Spyware?
Disable The Auto-run Feature
Neither malicious spy software will damage your information, such types of software Trojan, worm, spyware, etc, get automatically installed on your system, can easily access your phone. Who doesn't like free things? That's the weakness of using spyware software. When you see some attractive or greedy offer then we open it actually we are given permission to spyware access our phone. Always click trustable sources. Neither would be dangerous for your phone.
Beware Of Pop-up Ads
Avoid any display pop-up ad or any greedy offer. When you click any ad or offer spyware can enter your device. Nowadays email is very common and important. Every day we get many emails but we should not use suspicious emails or spam emails. You should receive or open emails only from your trusted source.
Keep OS And Other Software Up-to-date
It's the most important factor after a particular time we should update our operating system. an outdated software completely not able to protect updated spyware. A common anti-spyware can not protect you from all of the possible threats so everybody should be more careful or use any premium reputable anti-spyware software.
Conclusion
Many smartphone users feel comfortable using Android because of its availability and the more open operating system. That's why you need to be more careful using Android it also needs to be careful with ios. Still, If you are not careful, automatically delete your important data, capture your credit card information, personal data photo, and your locations so that they can kidnap you virtually.
We should ensure our personal data security, we need to know how to check phone viruses and what protection we should have needed in globalization. ClevGuard anti-spyware software intended to protect from all suspicious virtual activity regularly checks your device to ensure your all file and Android is safe.