Nowadays, due to technology, mobile devices are more vulnerable to get attacks from malware.
However, some people are unaware that they are being attacked by malware. You might be wondering how to check your phone for malware at this point. More significantly, you'll want to know how to remove spyware from your phone and secure it if it's been hacked.
Hence, in this article, we will discuss everything about malware, from its types to how to check your phone for malware. More importantly, how to secure your phone.
Let's get into it!
Types of Malware
Malware is a piece of software that is desired to cause damage to the system and reach out to access sensitive information. Malware is different from the common and ordinary programs in a way that most of the time it can reach itself in the network or system stay untraceable, cause harm to the infected system.
The common phone viruses are as follows.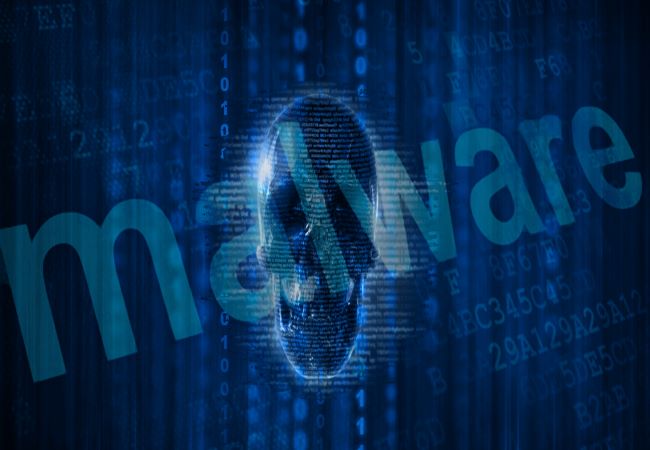 Spyware is connected to real applications. At that moment, it loads itself at the device and monitors/tracks your movement,location,area,and importantly the username and passwords. Most of the time you will notice that this kind of hazardous and devastative software is stacked on the device.
Type 2. Trojan Horse
A trojan horse on the mobile phone will normally show as a text note. From there the hackers send messages, users are unaware of how to check the phone for malware, which leads to an increase in mobile phone bills. In recent times, banking trojan horses penetrated android mobile phones/devices and capture messages regarding individual financial data.
Type 3. Worm
Worm is another virus that spread through text messages.The worm does not require user communication to cause destruction. Its main purpose is to reach as many phones as possible so the hackers can load viruses to mobiles and take personal information. The users of mobile should know how to check for malware on phone to avoid any problem.
Type 4. Adware
Few pop-ups are likely part of the marketing-related advertisement. An arrival/influx can be an indication of adware. At most, it is an annoyance. On the other hand, it can be the path to track and loot the information.
Type 5. Ransomware
First showing up on the desktop. Ransomware encodes once private information so that the person cannot get to it. A payment is then asked for those specific documents.
How To Check Phone for Malware?
To protect your smartphone everyone, you must know the procedure of how to check the phone for malware first. Here we have listed some effective methods that you can use it to find hidden malware on your phone.
Method 1: Check Phone for Malware with ClevGuard Anti-Spyware
It is very convenient to check the smartphone for malware with a powerful third party app like ClevGuard. ClevGuard will not only help you to check your phone for malware but it can eliminate and erase the malware from your smartphone. Let's see how to check phone for malware with ClevGuard:
Step 1: Download and Install ClevGuard
Press "Get it on Google Play" and skip to download page to download ClevGuard on your smartphone and finish installation.
Step 2: Scanning Malicious Software with ClevGuard
In the second step,open ClevGuard, click on the button "Scan" to identify whether spyware is installed on a mobile phone.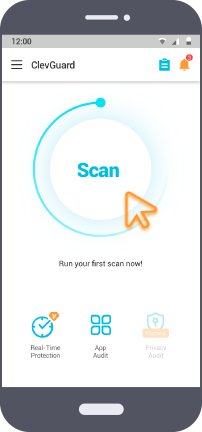 Step 3: Remove Malicious Software with ClevGuard
After scanning, you can check suspicious applications in the report list. Then, you can click "Fix" button to remove the spyware in a few seconds to keep malware far away from your phone.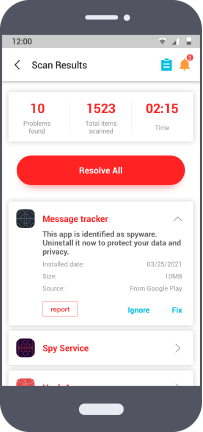 Excellent Features of the ClevGuard Security App
Real Time Protection: ClevGuard can provide 24/7 real-time protection from malware attacks. With ClevGuard, you are guaranteed maximum protection from any malware attacks at anytime and anywhere.
Quick Scan and Remove Malware: If there would be any malicious software on your device, ClevGuard can detect it in a quick time. Also, with a single click, you can eradicate malware completely.
Microphone and Camera Protection: Sometimes, your privacy can be accessed by malware from your phone microphone, and camera. To provide all-around protection for users, ClevGuard also offers microphone and camera protection, if there is any malware that is taking photos and recording your conversations from your phone, ClevGuard will notify you right away.
Email Breach Check: Email is also a vulnerable place that malware can access. Also, ClevGuard provides email breach checking feature, you can check if your email is leaked or not via ClevGuard. If yes, you can take action to protect your email privacy immediately.
Method 2. Check Phone for Malware with Common Signs of Malware
Mobile phones can be weak to harm outside and inside. The inside issue is generally out of sight, a person is unable to see it. Because of the virus which creates chaos, one should aware of it and have the skill to "check my phone for malware". You can easily check malware on your phone by following these signs.
Malware like a virus is identified to carry out frequent activities. Indications and signs of virus/malware may appear in these ways.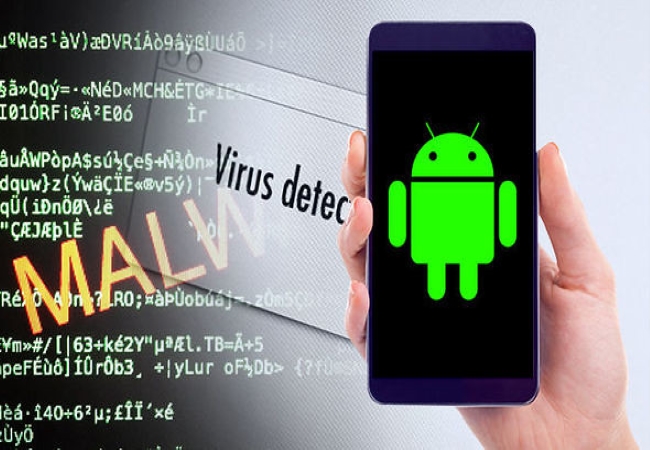 Your device or mobile phone is too slow to perform a proper activity. Slow performance of the phone can be an indication of malware so check your phone for malware.
The battery consumes faster than estimated. Malware drains the phone battery very fast, so if your smartphone consumes its battery fast you can check for malware.
You will receive high phone bills due to access third party to your smartphone and it might be the reason for high phone bills.
Unexplained and inexplicable data usage happens because of malware attacks.
When you load the application, it takes a longer time. It will put an impact on the performance of applications and they perform slowly.
You will receive plenty of pop-up advertisements on the smartphone whenever you open any phone application.
Methode 3. Check for Malware with Putting the Mobile Phone on Safe Mode
Restart the mobile phone on the safe mode so that this mode can prevent all the third party applications to run together with the malware. Few mobiles will allow you to restart in safe mode while those remaining require some more steps to come up there.
Step 1. In various devices, a person can reach the safe mode to hold down the button of power as though one can plan to turn off the mobile phone.
Step 2. For two or three seconds, long-press the option of the Power Off. Then press the button of "OK" when asked if would wish to reboot to the Safe mode.
Step 3. When you reached the safe mode, check for malware if the issue persists then it means that the issue is caused by the virus/malware in a 3rd party application.
Effective Tips for the Protection of Phone from Malware
Using ClevGuard to Protect Your Phone from Malware in Real-Time:
While using the mobile, open the ClevGuard real-time protection mode. It is very useful in terms of when a person is engaging with a smartphone. It helps to protect the data. if there would be any malware, then software checks for spyware and malicious software just with a single click from the phone.
Use the Protected and Secure WIFI:
Whenever you use Wi-Fi, use the protected one to avoid malicious spyware and viruses.Use powerful passwords. One should turn on the encryption and use multiple firewalls.
Do Not Unlock the Doubtful Messages:
Smartphone security is always a burning issue nowadays as hackers send such malware that a common person is unable to identify. So, don't unlock such suspicious messages.
Do Not Root or Jailbreak Your Phone:
Jailbreaking is the procedure of eliminating limits obligatory by the company Apple and linked carries on mobiles running the ios system, rooting is the word for the method of erasing the limits on the device running the android system. So do not root or jailbreak the phone.
Conclusion
Phone security is a measure that a person takes to safeguard against a large number of risks, those who want to violate the secrecy and urge to take away the personal information including the bank details. Stay a step ahead and give the best safety software to one's mobile phone to remove hacker from your phone. It is a strong suggestion to those who want complete security, they should use the ClevGuard software. No such other software is near to the features as ClevGuard offers.