In today's world, people are quite skeptical about giving away their phone numbers easily. This is because the world is full of scammers and spammers who send unlimited messages and even call people up continuously. While some have promotion and marketing goals, others do it to hack your phone and, thereby, hack your online accounts. That is why people are always looking out for ways to text messages without revealing their original number.
The same is applicable for people who want to prank their friends by sending text messages from a fake number. In fact, even spammers and scammers use the same technique so that people cannot track them back. In this article, we will illustrate the ways on how to send a text with a different number. We will also give you a bonus tip on how to protect your phone from being monitored by scammers and hackers.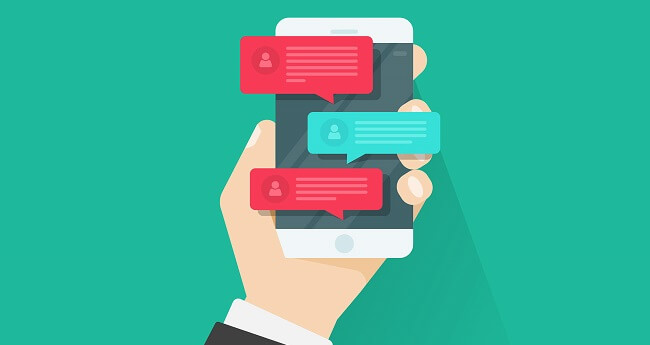 1. Method 1: Use Spoof SMS Apps
Spoofing is the technique of sending a message with someone else's number. This means you can send any message, and the recipient will see that the message has come from a number of your choice. There are many online web services and apps available which allow users to send spoof message with anyone's phone number.
Spoofbox
Spoofbox is one of the legitimate phone spoofing apps among Android and iOS users. The app allows users to send messages with a fake phone number. Besides, the app has features for making spoof calls as well as sending spoof emails. Therefore, you can protect your phone number and privacy while sending messages, emails, or calling an unknown number.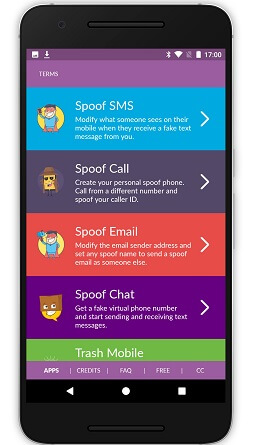 Apart from Spoofbox, you can use Spoofcard to send fake text messages from different number.
NOTE:
You should not misuse this spoofing service for harassment, threat, or any such malicious intent.
2. Method 2: Use Online SMS Service
If you want to send a text message to anyone anonymously, you can use an online SMS service. The use of online SMS service has gone done significantly with the popularity of instant messaging apps like WhatsApp. However, you can still use these SMS services online to send anonymous text messages.
SendAnonymousSMS
SendAnonymousSMS is one of the most popular and trusted websites for sending anonymous text messages. The user interface is quite intuitive and this online service allows you to spoof the sender's number so that your phone number stays hidden and anonymous. Besides, it allows sending anonymous international SMS as well as anonymous emails.
Step 1: You have to enter any desired sender's phone number for spoofing.
Step 2: Select the recipient's country and enter the recipient's phone number.
Step 3: Thereafter, type the intended message and enter the Captcha code.
Step 4: Finally, click on SEND SMS! button.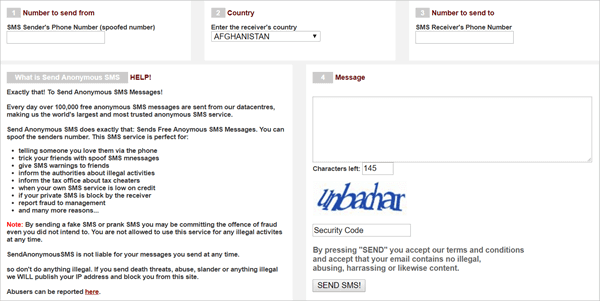 TxtDrop
This online SMS service is useful for people in the US and Canada. The website lets you send text messages to any number in those countries without revealing the original phone number of the sender. Instead, a different but fixed number is shown to the recipient as the sender's number. The best part of this service is that you can specify your email address so that you can receive the replies sent by the recipient.
Step 1: Enter your email address if you want to receive replies from the recipient. This field is not mandatory, and you can skip it to hide your identity from the website as well.
Step 2: Enter the recipient's phone number properly.
Step 3: Type the text message you want to send.
Step 4: Finally, click on Send button to send the message to the recipient.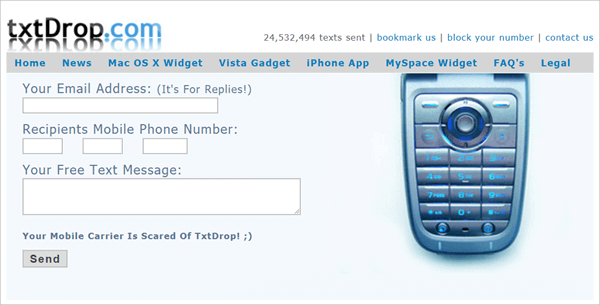 The only drawback is that it does not work outside of Canada and the US.
Apart from SendAnonymousSMS and TxtDrop, you can also use TexTem, AnonymousText and AnonTxt. This method on how to send a text from a different number is perfect for those using a computer or laptop.
3. Method 3: Use Third-Party Apps
There are many third-party apps available for Android and iOS users that let users send anonymous text messages to any phone number. However, these apps differ from the Spoof SMS apps we have already discussed. This is because they let users select a particular number and use the same number to use as the sender's number. In contrast, you can use different numbers as the sender's number every single time in the spoofing technique. Here is the list of the top three third-party apps to send text messages from a fake number.
Fake Text Message
This app is applicable for Android users to send fake messages. The app has a basic interface for everyone to use without any issue. Here are the steps to send messages with a fake number.
Step 1: Go to Play Store and install Fake Text Message app.
Step 2: Open the app, and you have to enter the recipient's phone number. You can also select it from your contacts.
Step 3: You can select date and time in case you want to schedule the message.
Step 4: Select Outbox for the type of message. Inbox is for sending message to your phone number, and Outbox is for sending message to someone else's phone number.
Step 5: Type your desired message and click on Fake button to send the message.
Fake-A-Text
This app is applicable for iOS users to send fake messages. The interface looks very much like the official message app. You can send the messages anywhere you want without any restriction.
Step 1: Go to App Store and install Fake-A-Text app.
Step 2: Open the app and you need to select the recipient's number from your contact list.
Step 3: Then type the desired message and click on 'Send My Fake-A-Text' button to send the message.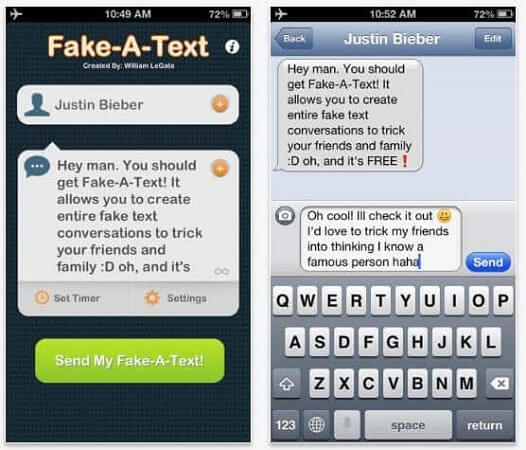 This method on how to send a text message from a different number is suitable as you do not have to spoof someone's number by guess and thereby avoid any trouble.
4. Legal and Ethical Aspects Of Spoofing Text Messages
Sending text messages by hiding your phone number or faking a different number is not illegal as long as you are not misusing it. Therefore, you should use these anonymous and spoofing text messaging services for general messaging and pranking someone you know without hurting his sentiments. In fact, sending malicious text messages that fall in the category of harassment, threat, and frauds is punishable by law.
That is why these anonymous SMS services and apps record your IP address so that they can keep track of who sent what message in case there is any future legal obligation comes up. Therefore, do not send any message which can irate the recipient and force him to lodge a complaint in the police. Besides, do not spoof with someone's number as sender number whom you do not know personally. Always be on the legal side of things and ethically correct and morally responsible.
5. Tips: How to Prevent Your Phone from Being Monitored
There are scammers and hackers who misuse this technique of sending messages with a spoof and fake number. They send messages containing malicious links, and their messages are so convincing that users can't help but click on these links. These links are a gateway for spyware to get downloaded and installed on your phone.
Once spyware gets installed, the hackers can monitor all your phone activities. They can get credentials of your online accounts and credit cards. Thereafter, the damage could be irreversible. Therefore, we recommend you to install ClevGuard Anti-Spyware to prevent spyware attacks and remove any spyware already present on your phone.
Features of ClevGuard Anti-Spyware
Scanner– You can scan for spyware presence on your phone instantly. You can delete them immediately with a single tap.

Real-Time Protection – You can protect your phone from spyware all the time automatically with ClevGuard app. You will get also alerts when the app detects any malicious file or app.

App Audit – You can understand the risks involved in any app. The feature points out the risks and app permissions of an app. You can decide whether to install or remove the app.

Steps To Install ClevGuard Anti-Spyware

Step 1: Click the below "GET IT ON Google Play" button to download ClevGuard app for free.

Step 2: Open ClevGuard app and tap on Scan button. Resolve the issues after scanning is over by tapping on Resolve All button.

Step 3: Go to Real-Time Protection tab at the bottom. Toggle on the real-time protection option for 24/7 safety against spyware.

Conclusion

There are several ways on how to send a text message online from a fake number. You can use it to hide your phone number and for personal privacy measures. In fact, you can use such services for harmless pranking. However, you should not use these services for malicious intent like harassment, bullying, threats, and likewise. We will also recommend you to install ClevGuard Anti-Spyware app to detect spyware as well as prevent them from invading your phone and monitoring your phone activities.