People often use Incognito Mode on their web browser to ensure that nobody knows about their activities on the internet. However, everything you do using an internet connection must pass through the Internet Service Provider(ISP). ISP tracking including monitoring URLs, log in and log off time, duration of an online session, downloaded files, data usage, search and browser history, and even what you type on unencrypted websites. Your ISP is constantly storing these data for analyzing and even selling them to third parties.
This is a total breach of your online privacy, but you cannot do anything about it legally. This is because most countries allow ISPs to store these data of their users for emergency situations like legal investigation, tracking hackers, and much more. In this article, we will illustrate how to hide browsing history from ISP easily. We will also recommend you to install ClevGuard Anti-Spyware for more security and privacy.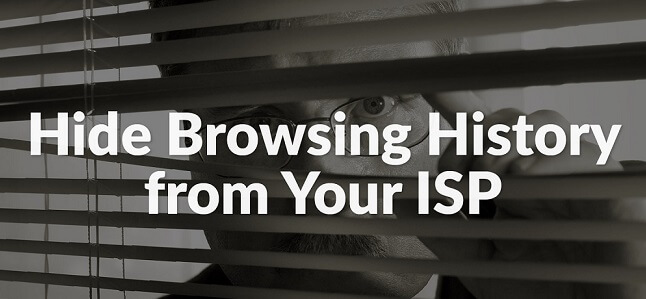 1. Way 1: Install an HTTPS Browser Extension
Your ISP can record your communication with a website if the website is not encrypted. An unencrypted website has HTTP protocol, while an encrypted website has HTTPS protocol. In other words, you should only interact with websites that have HTTPS protocol. However, there are still many websites with HTTP protocol that you might have to access and even interact.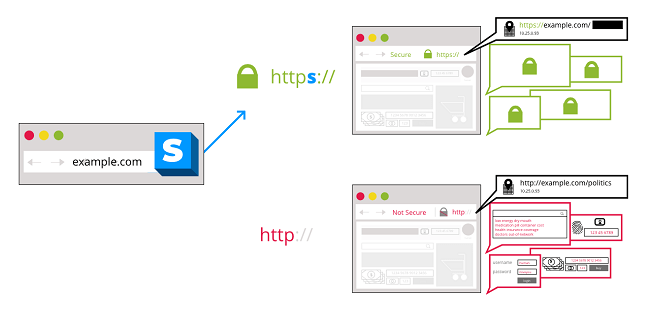 In such a case, you can install an HTTPS extension on your web browser so that it forces the HTTP websites to encrypt the data with HTTPS protocol. This will prevent your ISP from tracking or storing your interaction or activity on the HTTP websites. However, your ISP can still access the website URLs. The best HTTPS browser extension to install on your web browser is HTTPS Everywhere.
2. Way 2: Protect Unsecured DNS
Doman Name System(DNS) contains all the website URLs and their respective IP addresses. When you type a website URL on your web browser, the web browser sends a request to DNS. DNS matches your URL with its existing URLs and directs your web browser to the matched URL's IP address. Not just when you type URL, even when you send an email or click on any link of any website, DNS comes into the scene.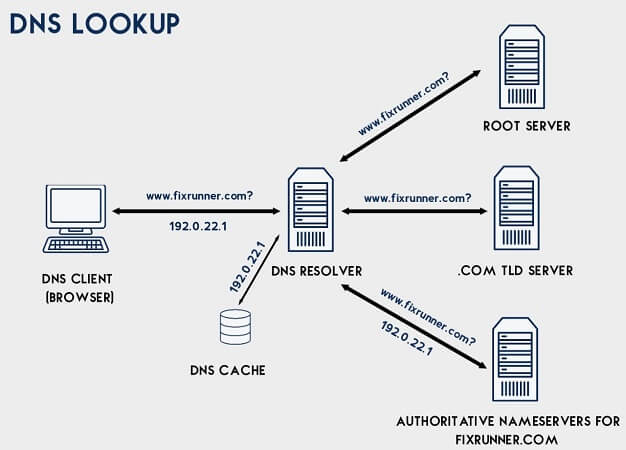 However, DNS is not encrypted, and hence, it is possible for your ISP to record web activities from the DNS requests. Even hackers can intercept the DNS requests from your web browser and spy on your online activities. That is why it is important to protect this unsecured DNS. You can use DNS Resolver by Cloudflare. It provides a layer of encryption to the unsecured DNS and prevents your ISP from monitoring your web activities.
3. Way 3: Set Up a VPN Service
VPN stands for Virtual Private Network. It is a service through which you can hide your IP address as well as encrypt your online activities. You can set up a trusted VPN on your router so that its service can be extended to all the devices connected to your router. This will prevent your ISP from spying on your web activities. Your ISP can only see that you are connected to a VPN and the IP address of the VPN server.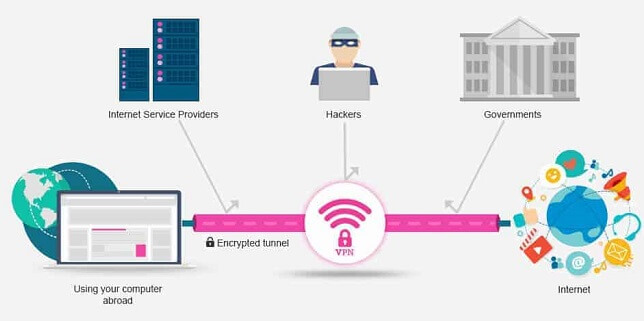 There are many free VPNs available. However, they are susceptible to malware attacks. Therefore, it is better to opt for a paid VPN service that does not log your data and encrypts your connection strongly for blocking ISP tracking. It is one of the best ways on how to hide internet activity from ISP completely. Some of the popular VPNs are NordVPN, ExpressVPN, and SurfShark.
4. Way 4: Start Using Tor Browser
If you do not want to buy a VPN service and you do not trust a free VPN service, you can use the Tor browser. Tor is a free-to-use browser that hides your IP address and encrypts your web activities. The basic principle of Tor is to pass your online traffic through multiple servers for multi-layer encryption. This blocks any attempt by your ISP to track your web activities.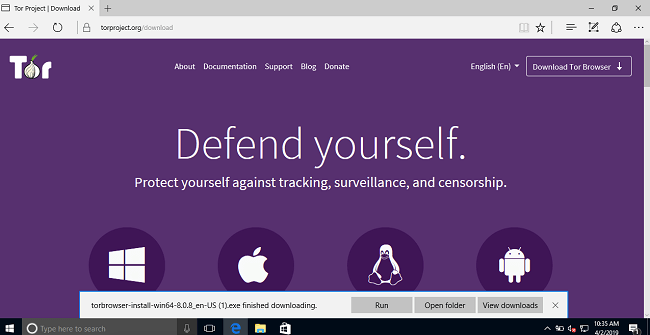 However, Tor network is banned in many countries. On the negative side, your connection speed can get a bit slow while using Tor browser. Nevertheless, it is one of the best ways on how to hide your search history from your internet provider as well as third-party trackers.
5. Way 5: Use A Search Engine That Respects Your Privacy
Apart from using a browser that helps you maintain your online privacy, you should also consider using a search engine that helps you achieve the same goal. Most people use Google which continuously tracks your every online activity and stores them for analyzing and selling to third parties. In fact, Google should be your least preferred search engine if you want to maintain online privacy.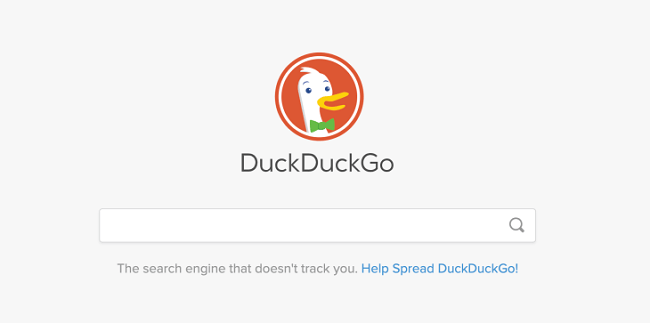 You should opt for a privacy-conscious search engine such as DuckDuckGo. Their privacy policy states that the search engine will not track or store any of your online traffic data or personal information. That is why the search engine is becoming quite popular as people have started to understand the privacy concern of using popular search engines like Google.
6. Way 6: Change Your ISP
Even though it is not a very convenient way, you may consider changing your existing ISP to a new one. You have to check the terms and conditions of any ISP before availing its connection. You should check what data they are logging and what they are doing with your data. If they are selling your data to a third party, you should avoid such an ISP.
Therefore, it is better if you opt for a privacy-oriented ISP. They log your data for legal purposes as well as block certain websites as per the law of the land. However, there is no ISP available in the world that does not log your data. Hence, you have to opt for the one that does not misuse your data. Go through the terms and conditions to rest assure.
7. Protect Your Surfing Privacy with Third-Party Tool
Apart from your ISP tracking your internet surfing activities, there are hackers and scammers who can also invade your surfing privacy through spyware. Other than the ways we have mentioned so far, you have to use a third-party tool to protect your surfing privacy. There are various third-party tools available online but we recommend you to use ClevGuard Anti-Spyware. Every feature of this tool is aimed at protection your privacy and security.
Features Of ClevGuard Anti-Spyware:
Scanner and Remover – There could be spyware installed on your phone that could be secretly recording all your phone activities and transmitting them to hackers and scammers. In fact, someone you know might have installed the spyware on your phone in your absence. ClevGuard Anti-Spyware scanner can detect the presence of any malicious apps and files. You can delete those harmful items instantly with a single tap.
Real-Time Protection – Prevention is better than cure, and hence, you need to take measures to prevent harmful entities from getting active on your phone. ClevGuard Anti-Spyware's real-time protection monitors your downloads 24/7. It will alert you as soon as it detects any abnormality in your recent downloads and installs. You can take step to remove or retain them.
Whitelist– If you think that any highlighted issue on your phone regarding any file or app is not really as an issue for you, you can whitelist those apps or files. Once you add them to the whitelist, they will be ignored on the next scanning by ClevGuard Anti-Spyware app.

App Audit – You can find out if any app is harmful and secretly spying on your phone activities through the app audit feature. You can get an app audit report on any app, and the report will highlight the risk associated with the app in detail. After checking the report, you can remove it if it is hampering your privacy.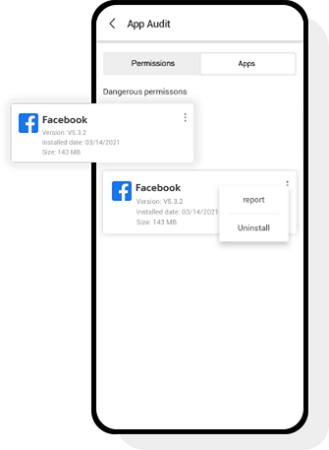 Steps To Install ClevGuard Anti-Spyware:
Step 1: Install ClevGuard from Google Play Store.
Step 2: After installing, launch the app. Tap on Scan button to detect any spyware already present on your device.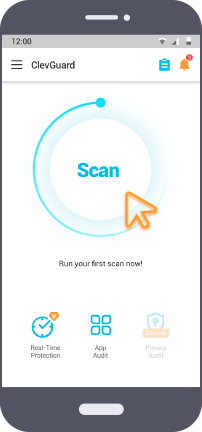 Step 3: After scanning, you will see the results. Tap on Resolve All button to let the app take necessary actions to solve the issues.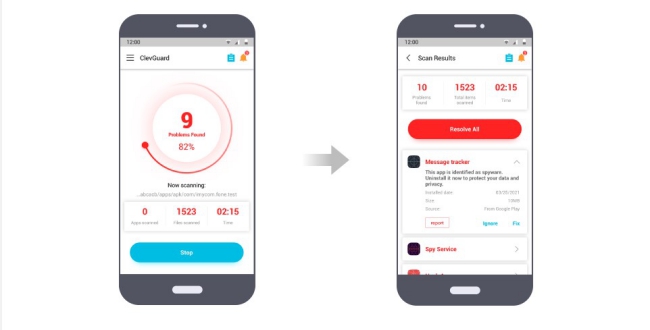 Step 4: Tap on Real-Time Protection option at the bottom.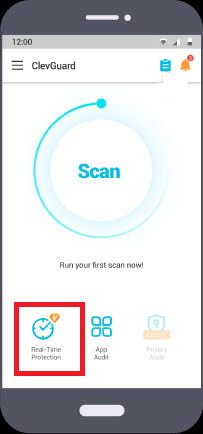 Step 5: On the next screen, toggle on Real-Time Protection option for all-around protection all the time.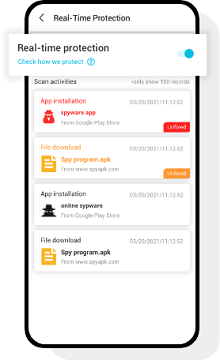 FAQ
Q1. How to delete browsing history from ISP?
There is no way you can delete browsing history from ISP. Even if you request them, they will not comply as they are legally bound to retain your data. Instead, you can hide your browsing history from ISP so that they never get the original browsing history of your web traffic. Check out all the ways of how to hide your history from your internet provider above.
Q2. Can ISP see what you Google?
Yes, your ISP can see everything you Google as well as everything you do on the internet. You cannot stop ISP from logging your activities but you can deceive them by hiding your online activities easily. That is how you can protect your online privacy.
Q3. How long do ISP keep browsing history?
Different ISPs have different durations for storing the browsing history of their users. It generally depends on the data retention law that is prevalent in your country. You can read about the duration from the terms and conditions or contract offered by your ISP when you sign up for their internet connection.
Conclusion
It is not possible to stop your ISP from recording your web activity. But you can always hide your browsing history and web activity from your ISP and maintain your online privacy. However, you should ensure complete online security and privacy using ClevGuard Anti-Spyware app. With the app installed on your phone, you should turn on real-time protection to secure your phone from any spyware attack that aims to spy on your phone activities.