It is not strange that many of us get restricted or unknown calls sometimes, and we often get irritated by irrelevant calls which we don't want to answer.
In today's article, we will familiarize you with all the details regarding how to block all the incoming restricted calls which are usually shown as the "unknown number" on the phone, and we will describe what the restricted calls are and whether we should answer a restricted call or not. Then we can block restricted calls using the built-in options or the third-party Apps in the future.
Some people may ask: "what kind of calls are called restricted calls? Are restricted calls different from other calls?". Well, you will get the answer in Part 1.
Part 1: What is a Restricted Call?
First of all, let's differentiate restricted calls and unrestricted calls: unrestricted calls refer to the calls that can clearly show the phone numbers, while restricted calls are the calls without phone numbers showing on the caller ID or call log, and we can't call back a phone call not knowing the phone number.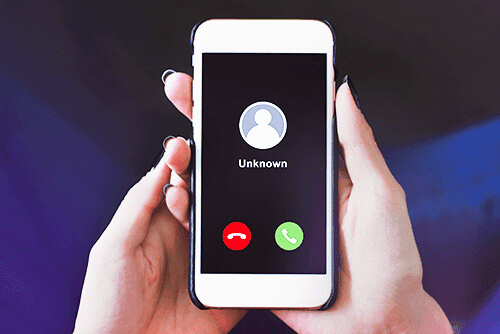 When you receive a restricted call, it means that you are being contacted by somebody or one company that does not want himself/herself/itself to be tracked or called back for these or those reasons. Here comes a question - is it necessary to answer a restricted call?
Part 2: Should You Answer Restricted Phone Calls?
People send a restrict call for various reasons, some don't want their privacy left out to people with bad intentions, a restricted call is a good choice when they are not sure what kind of person they are contacting with; others just don't hope to be disturbed by unimportant people and waste time.
Although it is possible that a restricted call is without any harm as it also has some legitimate reasons, we should be careful when we receive a restricted call. After all, many restricted calls are from people with dishonest reasons.
Take the example of scammers, they usually use restricted calls to make robocalls and this way, they have more ease in befooling people and catch a bit more fish with their bait. And popularity of Apps that block such calls is rising due to such scams.
The second example is of telemarketers who employ this practice. These calls from telemarketers are harmless but frequent calls annoy us.
Another but the worst example is of stalkers, criminals, and other dangerously shady people who make restricted calls and tempt people into their traps. In case they harass you relentlessly, you will not even have their number to report to law enforcement agencies, so you should still think carefully before you accept any kind of restricted calls.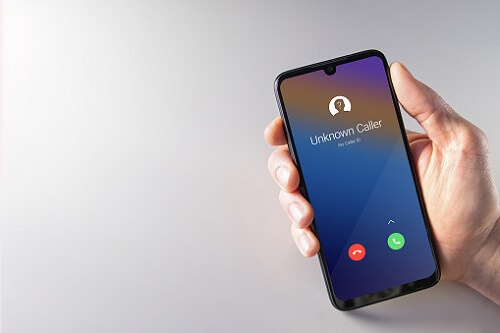 So, in a nutshell, there is no answer in "yes" or "no" for this question as it varies from call to call. If we have no idea whether we should answer it when we see a restricted phone call on our phone, we can directly block all restricted calls, then we never need to make a choice. Next, let's learn how to block restricted calls on our cell phones.
Part 3: Find Restricted Calls with a Monitoring Tool - KidsGuard Pro for Android
Before blocking phone calls, we need to find the restricted calls to make sure the blocking call target, or it will be easy to get the normal calls blocked, too, which betrayed our original aim. But how to find these targets? Well, KidsGuard Pro for Android, an advanced real-time monitoring App, can help.

KidsGuard Pro for Android
The Ultimate Android Monitoring App for You.
Sign up free
KidsGuard Pro for Android is a great source to keep an eye on your kids and other loved ones, once you find the restricted calls on the call logs shown on your KidsGuard Pro for Android monitoring panel, you can block these calls in your own ways.
What's more, if the new restricted calls which we haven't put into the unwanted contacts list before, ring on the phones of people we care about, you will know soon via the KidsGuard Pro for Android monitoring page, and can continue blocking these new restricted calls as soon as possible; which is very useful becuase, after all, we can't always be by our loved ones' side, help them distinguish the restricted calls from all calls, and tell them to answer or not to answer a call they received.
Well, you can install this App on different Android versions and it supports Android version 4.0 or above.
Bonus
If you and your loved ones use an iPhone, don't worry, KidsGuard Pro for iOS - a specialized monitoring tool especially designed for iPhone users, would be your choice!
Here is the step-wise approach for KidsGuard Pro for Android, simple and fast!
Step 1: Create an Account and Choose a Service Plan
Create an account of KidsGuard Pro for Android by directly clicking the "Monitor Now" button first, then select your plan accordingly.
Step 2: Setup KidsGuard Pro to Target Device
Firstly, enter "My Products and Orders Management" page;
Secondly, click "Setup Guide", and you wlll get the full guide;
Then, download and install KidsGuard Pro on the target device to be monitored according to the guide;
Attention please:
Physical access to that device is necessary for installation.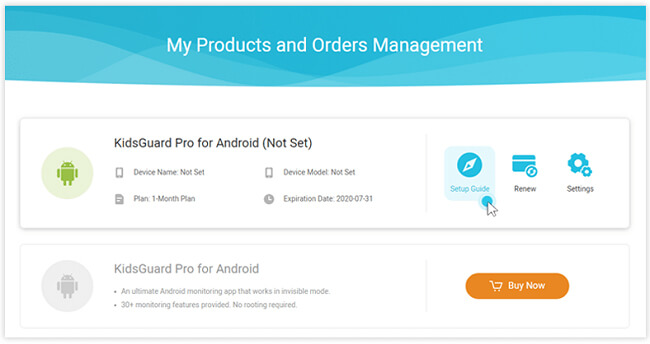 Step 3: Verify Setup and Monitor Data in Details
First of all, click "Verify Setup" button after the installation;
Then, tap "Dashboard" on the "My Products and Orders Management" interface;
After that, start to monitor the target Android phone. You can see all the data of the target phone, include the call logs which help you finish the restricted calls' statistics, so as to give the call blocking operation clear calls that should be blocked.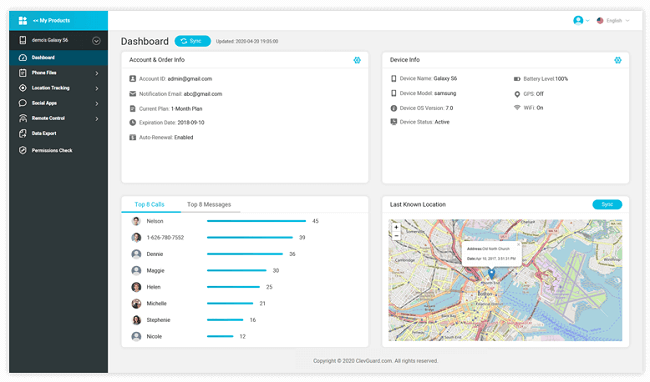 Having collected the restricted calls on the phones, it is time to know the specific methods to block these calls.
Part 4: How to Block Restricted Calls on Android?
Although one can't definitely stop malicious and suspicious elements to call, what we can do is to make prior arrangements and enhance our phones' security features. Then such threats from external elements can be reduced.
If the phone is being used by our kids, blocking restricted calls is even more important, as kids might not know that such restricted calls have some hidden dangers.
Actually, Android phones offer some methods through which we can block restricted calls.
Method 1: Use the Blocking feature to Reduce Restricted Calls

Most Android phones come with an option to block or restrict inbound calls. Go to the "Security" tabbed in "Settings" and then activate the blocking feature. In case that our device does not have an inbuilt blocking feature, we can contact the manufacturer.

Method 2: Contact Mobile Phone Provider to Stop Restricted Calls

We can also seek the help of a mobile phone provider in enabling the blocking features. You can either visit their franchise or contact their customer service, and ask if they can block restricted calls.

Method 3: Contact the National Do Not Call Registry for Help

National Do Not Call Registry protects people from irritating telemarketers and sellers, and they will block such numbers upon your request. Besides, this organization provides its services free.
Now that Android phones offer restricted calls blocking methods, similarly, iPhones also support the restricted calls blocking.
Part 5: How to Block Restricted Calls on iPhone?
It is considered that, compared to Android, iPhone has more advanced security features. iPhone provides you with two options to block unwanted calls, either through Call History or through the Do Not Disturb option.
Related Read: How to block unwanted websites?
Option 1: Block Restricted Calls by Phone Call History

Step 1: Go to "Settings" on your iPhone;
Step 2: Click on the question mark in blue color ('?') next to a restricted call;
Step 3: Select "Block This Caller" and block any specific restricted call;

Option 2: Do Not Disturb Mode can also Block Restricted Calls

Step 1: Come to the "settings" tabbed on your iPhone and find the "Do Not Disturb" option;
Step 2: Select which contacts to be blocked and which to be kept;
Step 3: Turn on "Do Not Disturb" mode and start to block restricted calls;
Well, we have known the simple ways to block restricted calls on both Android phones and iPhones, as well as how to block restricted calls on cell phones for others and ourselves, do you want to know more questions about the restricted call? Here are some hot topics about restricted calls below and you may have interests in them.
Part 6: FAQs about Restricted Calls
Q1: How to Unblock Restricted Calls?
Unblocking restricted calls is very easy. Simply go to the settings or contacts part (depending upon your devices) of your phone and unblock the numbers.
Q2: Can You Call Back a Restricted Number?
You can call back a restricted number only if there were no other actions on the phone after you received the restricted call. Dial *69 and you will be able to check the last call on your phone. This method works in most cases except certain conditions such as service providers' other restrictions.
Q3: What does it Mean when You Get a Restricted Phone Call?
If you receive a restricted phone call, then it means you cannot see the caller ID. Billing agencies, companies, or government departments often make restricted calls when they want to hide their identity. And some scammers and criminal-minded people also make such calls.
Final Words
If we ever got annoyed by restricted calls then this article can help us out of the disturbs from scammers, telemarketers, criminals, or unknown people. Different ways of preventing our kids, our loved ones, and our own devices from such calls, have been discussed in this article.
One popular and good resource of keeping an eye on our loved ones, for example, our kids, is KidsGuard Pro for Android, an application that allows us to remotely track anybody's phones. Nowadays, kids spend a lot of their time on their mobile phones and are most vulnerable to such suspicious and restricted calls, so it is part of parental care to have a check and balance on their smartphones by viewing their activities.
Once we find our kids are suffering the restricted calls, we can do the restricted calls blocking operations for our kids in time with the methods mentioned in this article. Last but not least, we can realize the monitoring remotely, so convenient! Try KidsGuard Pro for Android now and you will know its charming.