Question:Is Yubo Safe for Students?
If you are a parent or a teacher looking for some handy information on if Yubo is safe for your kids and students or not, you are at the right place. We have compiled a list of things that will help you decide, whether or not to let your kid use the Yubo app. Although it may be a great source of entertainment for people, potential risks are involved in using this application. Here is what you should know about this well-known social media platform.
What is the Yubo app?
Yubo is a social application designed for teens to connect with strangers online and make new friends. The former name of this app is Yellow while it is nicknamed Tinder for Teens and Tinder for Snapchat. It is specifically designed for teenagers to build a social community based on their interests. In other words, this app facilitates teens and tweens to connect with strangers online. This app is available for iOS and Android users. Yubo app for PC is also available. It allows users to create a profile and share their location. You can swipe through photos of other users in their area. This app lets you browse other individual profiles and scroll through their live streams.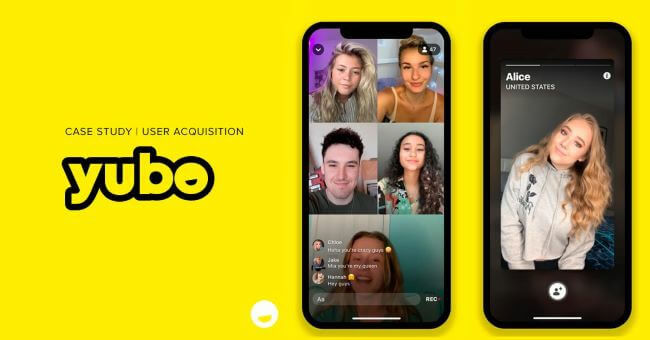 Why Do Students Like Yubo?
Students like this app for multiple reasons. As this app allows children to chat and meet people all over the world, it is much more exciting for them. They explore the world from their comfort zone through Yubo. Therefore, students like this app for giving them new friends. Sometimes kids want to have someone to listen to them. They share things with strangers and get support. This is one of the reasons for the popularity of this app. This app has got popularity among school going children as a dating app. Therefore, they like it. This app is free to install and very convenient to use. Although it requires parents' permission for signing in but kids surpass this step easily without getting their parents' permission. Thus kids get in touch with the outside world every time they want by using the Yubo app dating app.
How Does Yubo Works?
Yubo works by allowing you to connect others by using live location. During live video streaming, swiping up on users' profiles adds people in your friends' lists.
1 Making friends on this platform
This app is a gateway to get in touch with outside people online. You can add new friends on Yubo by swiping right on someone's user profile picture to 'like' them. Similarly, if the other person has liked your profile they will become your friend. Once you become friends with anyone on the Yubo platform, you can share photos and live videos. If you don't like your profile and do not want that person to befriend you, you can swipe left on their profile. The one outstanding feature that this app provides is that you can add friends to your list during live streaming on the app.
2 Live streaming
The specialty of this app is live video streaming and of course one of the reasons for its popularity. In other popular social media apps, users are allowed to share video streaming only with those who are following them but this is not the case here. Yubo allows users to share their live stream with anyone not only with friends. Users can share their real-time location and activity and thousands of people will be able to watch their live broadcast. This is something scary associated with this app because it can put teens at potential risk of bullying and abuse.
3. Chatting
This app allows one on one chatting and group chatting as well. However, in groups, other users will be able to read chat and one on one chat is a bit safe option. Due to its online chatting feature, it is known as "Yubo dating app".
4. What Do Parents Need to Know about Yubo?
Before letting your children use the app, parents need to know some features of this app which are mentioned below.
1. Age Restrictions of Yubo
Although this app does not allow users under age 13, it is very easy for kids to surpass this step by putting false birthday dates. Therefore this app is not much safe for underage kids. Children need to know the potential risks before joining this platform.
2. Inappropriate content
As this app allows users to connect with age group people, a teen might get a friend with a 50 plus man or woman. A great danger is involved in bullying, abuse, sexual violence, and harassment. Therefore, parents need to pre-talk with kids and be aware of the inappropriate sexual content that might mislead kids.
3. Suggestions to parents
Parents are advised to go through the community guidelines of the app so that they get to know the loopholes and security concerns of using this app. If your kids are using this app, let them be aware of the potential risks involved by pre-talking to your kids so that they can use the app within the limits. Advise them to not share too much personal information. Parents need to know the mental state of their kids if they are mature enough to use the app. Ask yourself, whether they are capable enough to cope with the outside world on their own? If your kids are not mentally mature, you need to protect your kids from dangerous social media app, it's better to prevent them from using the app otherwise it will lead to severe consequences.
5. Inbuilt Safe Features of Yubo
The minimum age limit is 13 years, below 13 can't make a profile. This app offers a separate community from adults to those individuals who fall between 13 to 17 years of age. Those individuals who want to make a profile and are under 17, are required to have their parents or guardian permission. Another inbuilt feature is that this app allows you to restrict who can talk to you. You can choose either 'Boys', 'Girls' or 'Boys and Girls. Further, this app allows you to hide your location if you don't want others to see your location by choosing 'Hide my city' in the app setting. Also, you can restrict your friends to find you by using your phone number. While creating an account, this app requires your phone number and identity verification so that to prevent fake accounts. Every user who is joining a live stream is prompted with community guidelines of the Yubo app.
6. What Parents Can Do to Protect Kids?
As potentials risks are involved with using this app, here is what parents can do to protect kids.
1. Managing who they are chatting with on the app
One of the biggest risks of using Yubo is the chat feature that can lead teens to chat with strangers. It is as popular among students as the Yubo dating app. It can expose them to sexual conversations and photos and thus harmful for the younger mind. As a parent, you need to keep check who your kid is chatting with. For this purpose, you can use any third-party monitor software which allows you to monitor their online activities. KidsGuard pro is one such app that will help you to keep a spying eye on your kids' chatbox and history.
2. Hide kid's location within the app privacy setting
Another potential risk is the location sharing feature which leads kids to dangers. But fortunately, his app has a feature that lets you hide kids' locations within the app setting. The benefit of this feature is that it will keep your kids safe whenever they go. No one will be able to chase them.
3. Pre-talk with your kids about potential dangers
It is important to let your children know about the potential risks of sharing personal information with strangers. A healthy pre-talk with kids can prevent them from online social predators. Your kid should know the community guideline of the app.
Tip: How to Secretly Monitor Their Mobile Phone?
As a parent, it is your responsibility to keep safe your kids from online risks. If your kid is still using the app after knowing the potential dangers and risks, you can monitor their phone by installing KidsGuard Pro. This app will keep you updated about your kids' online activities.
KidsGuard Pro parental control app
KidsGuard Pro is a parental control app that is available for both iOS and Android users. It allows you to remotely control your child's phone and monitor what applications they are using. This app not only lets you spy on your kids' online activities, but also allows you to view their GPS location, chat history (even deleted ones), photos, and contact list. This means it's perfect for ensuring their safety when online chatting or surfing the web with unknown parties involved. It provides parents with the tools to both limit social media app use and ensures safety from online risks, making it a perfect tool for monitoring children's activity.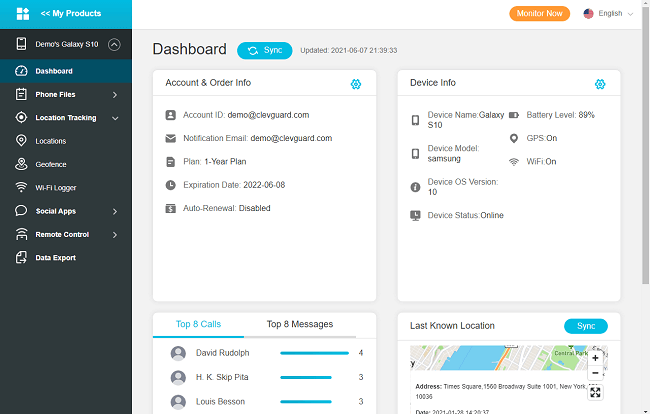 Conclusion
Pre-talking with your kids about how they can safely use the Yubo app may prevent many problems such as cyberbullying or other dangerous content that may be found in chats with strangers. You can also manage screen time of you kids' phone and block access on their device using an app like KidsGuard Pro. This software allows parents to keep in check their kids' online activity, friends list, chat history, and phone files, etc. It also helps protect children by sharing their real-time location.