Before We Start
Do your kids use apps like Snapchat, WhatsApp, Facebook, and similar social networking apps? Do you constantly worry about their safety in the digital world?
If this seems similar to you, you need to keep a constant check on your kid's activities on their devices. However, this action can annoy your children.
A better way would be to find ways in which you can keep a check on their activities without them getting to know. You can do this by making use of a phone monitoring app. With numerous phone monitoring apps available today, picking the right one can be a challenging task.
This article aims at giving you a better perspective about one of the parental control apps which Qustodio. We will talk about Qustodio review and also give a better alternative for phone monitoring purposes.
Qustodio Review: Functions, Advantages, Limitations
Qustodio is considered to be one of the best parental control apps. This is a cross-platform program that works on almost every operating system such as Windows, Mac OS, Android, iOS, and Kindle devices.
As a parent, you can customize the settings of this program uniquely for different devices that you wish to monitor. It comes with almost every useful phone monitoring feature that you can think of.
Features of Qustodio
Screen time balancing:
You can set a general time limit on how much time is allowed per day on the device. For example, you can set different limits for each day of the week, allowing more time on the weekends. The daily time limit can be adjusted in increments of 15 minutes.
Based on your child's online activities, you'll find apps or websites that they spend most of their time on. You can adjust the daily time limit for each app or device in general, where necessary. Alternatively, you can decide the day you want your child to use the device.
When your child reaches the daily limit, there will be one of three things according to your set rules. Options are "Lock Navigation," "Lock Device," or "Alert me."
The "lock device" option on Android locks everything except the panic button. On iOS, it can lock browsers and apps with a 4+ age rating. On Mac and Windows, it locks the device completely. The "Alert me" option notifies you when your child reaches their daily limit.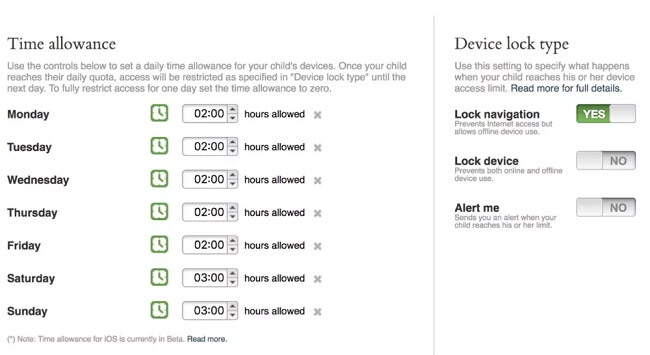 Superior reporting:
There are threats everywhere online, including cyberbullying, and sexually explicit messages. There is no way to protect your children from 100% online threats, but you can restrict and monitor access to websites that your children actively visit. If they are going to a new social networking site that you have never heard of, you can block it.
YouTube monitoring:
Another good feature of the Qustodio app is monitoring social media, which allows you to check your child's activity on social media platforms such as Facebook and YouTube. For Facebook, you can see when your child posts and comments on their wall, and you can also see who they are chatting with.
However, you cannot view the content of the messages. For YouTube, you can watch videos and things they search for. This helps you keep track of their activities online, although it would be nice if the social monitoring feature covered as many social media apps as possible.
Porn blocker:
The ability to filter out harmful websites is something every parent will always be grateful for, as this ensures that their child is not exposed to inappropriate online content. Qustodio has the best internet filtering software, which automatically blocks certain categories of porn websites by default.
Qustodio categorizes websites into 29 categories, 10 of which are already blocked because it deems them inappropriate. These 10 types are violence, drugs, indecency, tobacco, gambling, redemption, pornography, weapons, alcohol, and adult content. You also have the option to allow, block or monitor these types and go to a website when your child is deemed inappropriate.
Apps and games control:
Qustodio's game and apps area enables your child's apps to be restricted to all of their devices. It's helpful, but it's short on features and takes longer than you expected. Open games and apps for the first time and you'll see all the apps your child has used since installing Qustodio (if you're still creating the app, probably none).
It cannot set general policies, such as automatically blocking apps by age or category. And there is no list of installed apps that you can ban right now, as you will find with every other application of parental control.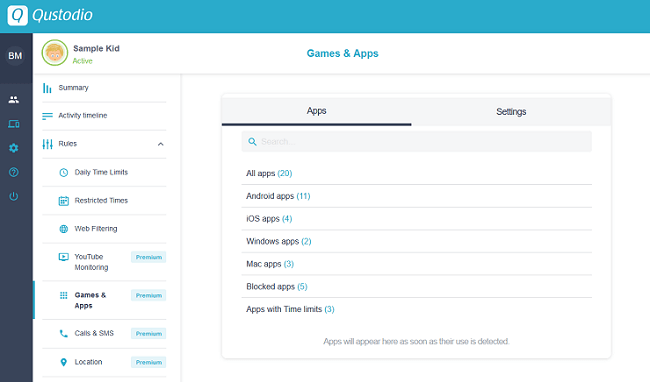 Monitor social network activity:
Social media monitoring features are also provided through the Qustodio app and you can use it at your convenience by logging into your child's Facebook account. This feature applies to all platforms but is limited to Facebook Monitoring only.
If you want to monitor your child's activity on any other social media sites, then this feature will not apply to you using the Qustodio app.
Family location tracking:
Qustodio also provides the tracking function. Not only does this ensure your child's online safety, but it also allows you to place tabs in their place with an amazing feature.
The app shows you your child's last known location. It also features a geofencing feature called "My Places" that you will get a geofence alert whenever your child crosses a virtual boundary based on your settings.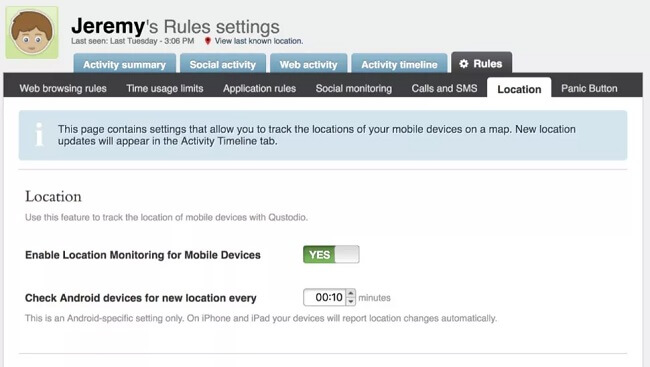 SMS and calls tracking:
The app helps you keep track of all text messages and all calls made to the device. This option is very much available in this cost studio app if you want to block calls or monitor calls.
But the problem is that specific features for blocking calls and messages vary from platform to platform, giving Android users maximum flexibility. Therefore, this feature is more preferred for Android users as they get a lot of variety in this aspect and they can better monitor and manage using the Qustodio app.
Pros

Works excellently across multiple platforms.
User-friendly, intuitive and neat web interface.
It can block certain apps on phones and laptops too.
It allows the users to set a daily time limit for device usage.
Being browser-dependent not only works for the popular browsers but blocks the not-so-common browsers as well.
Cons

Compared to other similar apps in the market, Qustodio is pretty expensive.
On desktops, web filters can be bypassed by VPN.
Has limited monitoring features for iOS devices.
Although Qustodio is a great internet monitoring software, it is not the best. If you wish to overcome the disadvantages of this app, you can opt for a better working phone monitoring app, with better features, and a lot more reasonably priced.
How Much Does Qustodio Cost?
As far as pricing is concerned, you will get a small plan for the annual price of $54.95 per year and you can also choose a monthly payment schedule that will cost you $4.58 per month.
The medium plan will cost $96.95 per year. You can choose the monthly payment schedule where you need to pay $8.08 per month.
After all, a final plan will cost you $137.95 a year. For this plan, you can get a monthly payment model where you need to pay $11.50 per month.
Interestingly, there is no discount if you are going on an annual plan. However, if you buy a subscription now, you can get a 10% discount on all premium plans.

How to Set Up Qustodio?
It's easy to set up, and once installed, Custodio's simple, web-based dashboard gives you the information you need at a glance. You can then set time limits to protect your children and block objectionable sites.
Step 1: First of all, purchase the Qustodio app from their official website. Once you purchased the app you can download it.
Step 2: Once the download is completed, then double click on the Qustodio installer.
Step 3: Press the accept and install key and wait for some time while the software installed.
Step 4: Choose the appropriate option, depending on whether you already have an account in Qustodio. Click Next.
Step 5: If you do not already have an account, enter your name, email address, and password. If you have an account, just enter your Qustodio credentials and click next. After this select the name of your device and click next.
Step 6: Select the child's profile you want to apply to the device and click next. Then read the instruction and follow them and get started to monitor your child.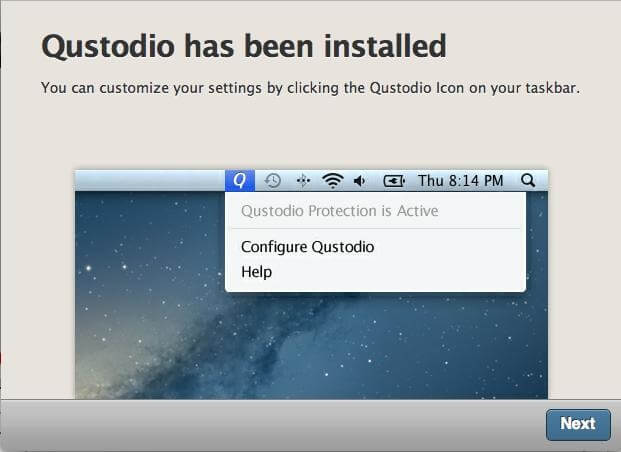 Problems with Qustodio
Qustodio is a very expensive app. Qustodio has consistently ranked among the most expensive parental advice applications. The price is too high for some people.
The app uses a lot of RAM which is another price you have to pay symbolically. Whenever the app is busy, parents have seen their phones running slowly. This problem is complicated on older phones, where slowing down becomes unbearable.
Qustodio has trouble deciding which sites are "safe" and which are not. Improper websites that are considered inappropriate for the general public are not properly banned due to the outdated filtering system of Qustodio.
KidsGuard Pro - Best Alternative Software to Qustodio
If you are looking for the best alternative for Qustodio, you can go for KidsGuard Pro parental control app. This is a superior phone monitoring software that has been specifically designed to ease the stress posed on parents with regard to the safety of their children. This software comes inbuilt with multiple useful features that let you have peace of mind knowing where your kids are at all times.
NOTE:
KidsGuard Pro parental control app supports Android - KidsGuard Pro for Android and iOS - KidsGuard Pro for iOS devices. Here we will introduce KidsGuard Pro for Android in detail including its features and installation steps.
If your target person is an iOS user. You can click the "View Demo" button to know more features about KidsGuard Pro for iOS.
1. Features of KidsGuard Pro
Location tracking: You can either use GPS or Wi-Fi for tracking the exact location of your child in real-time. You can even view the detailed location history as well. With this software, you can set up geofencing limits and if your child crosses these limits you would instantly get alerted.
Messages and call log monitoring: Each and every message sent or received and calls made or received can be kept a track of with this software. Details like the caller's name, time of the call, duration, etc, can also be accessed.
Access to contacts: All the contacts saved on the target device can be accessed.
Check browser history: Every page or website visited by your child on their device's internet browser can be checked easily.

KidsGuard Pro for Android
The Ultimate Android Monitoring App for You.
Sign up free
Phone call recording: If you wish to listen to a specific phone conversation your child is having through their phone, you can record it with this software.
Screenshots: If you need to check the current activity on your child's phone, you can take an instant screenshot of their device's screen.
Secret photos: In case you are worried about where your child is and with whom you can take secret photos through the target phone's camera without them getting to know.
Social media monitoring: Activities on popular social media apps like Instagram, Snapchat, WhatsApp, Viber, Kik, etc, can be kept a check on.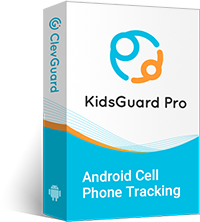 An Array of Amazing Advantages
Syncs all the data in real-time.
Provides upgrade service for free.
Remains 100% undetectable on the target device.
Can be installed easily.
The user data remains encrypted.
100% virus-free.
Supports more than 30 data types.
Available at a competitive price.
Offers multilingual support.
24/7 customer support.
KidsGuard Pro is a great software for every parent out there who is looking out for their kid's safety in the digital world. Click the View Demo button to try all the features above.
3. Comparison: Qustodio VS KidsGuard Pro
Although both Qustodio and KidsGuard Pro are great parental monitoring apps, the former app sure does lack in a few key areas. With the help of the below comparison table, you would get a better understanding of how one app is better than the other.
Qustodio
KidsGuard Pro Series
Price
Small plan: $54.95/year
Medium plan: $96.95/year
Large plan: $137.95/year
1-Month plan: $29.95/Mo
3-Month plan: $16.65/Mo
1-Year plan: $8.32/Mo
Platforms
Almost every platform
Android, iOS, Windows, Mac
Web portal for parents
Yes
Yes
Call logging
Yes
Yes
Messages content
Only for Android devices
Yes for all
Location tracking
Yes. But Wi-Fi location tracking is not possible.


Does not support geofencing features as well.

Yes
Keylogger
No
Yes
Screenshots
No
Yes
Rate
As it can be clearly seen, the Qustodio app lacks in certain areas of phone monitoring making KidsGuard Pro the best parental control app for Android and iOS devices.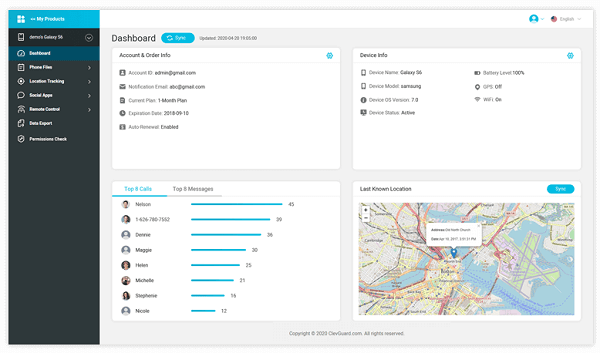 Summary
With digital means taking over the world, there are many dangers lurking in the dark corners of the web. Kids these days are quite vulnerable and can easily get influenced when subjected to inappropriate content or behavior online. This can be easily tackled by using the right kind of phone monitoring software.
Although both Qustodio and KidsGuard Pro are great apps for monitoring your kid's activity on their phone, KidsGuard Pro is clearly a winner considering the multitude of advantages it offers over its competitors.