Question: Why is Parental Control Important?
A new generation is so much into modern technology. Even toddlers use tablets, and teens spend a lot of time on their phones.
Parents have to face a lot of challenges considering the pros and cons of giving this much freedom to kids. Easy access to the internet is suitable for children, as it exposes children to online threats and content that may have a negative impact on their kid's life.
Luckily, there are multiple parental control apps are available such as Net Nanny and Qustodio. Parents can use these apps for controlling the activity of their own children. Read this article and find out which one is more professional in this field.
Net nanny Vs Qustodio Review - Similarities?
1. Blocks harmful apps
Net Nanny and Qustodio are offering the feature of blocking harmful and unwanted apps, parents can easily keep a check on their children like the apps they have downloaded, and they are using and screen timings as well.
Because on mobile play store there are various inappropriate apps are available that are no not suitable for kids. Additionally, the plays store is full of adult's games, aggressive games and mind-controlling games. So the net nanny and Qustodio help the parents to block these apps too. Otherwise, it would be challenging to keep a check on your children without your physical presence.
2. YouTube Monitoring
Parental control apps help the parent to restrict the YouTube activity of their kids. These apps allow the parents to set according to them. They can set time limits and also can set what their kid can watch on YouTube and what not. Additionally, parents can see the search history and watch history with these parental control apps.
3. Activity Reports and Alerts
Parents always want to keep an eye on their kid's online activity, so both net nanny and Qustodio apps are offering amazing feature activity reports and alerts. Parents love this feature because these parental control Apps send daily reports of your kid's online activity and also share a weekly summary of search history, watch history, etc.
Additional, these apps have the advanced feature of alerts whenever kids try to open a blocked website of the game, apps send you to alert notification, it also sends a notification when kid exceeds screen time and then tries to install a new app.
4. Family Locators or Geofencing
Parents become so worried when their kids go out. But parents can track the location of their kids at any time with parental control apps. These parental control apps have advanced feature "your place" in family locator for tracking the location of their kids. These apps send notifications which place your kids entered and which place they left.
You can complete track the location of your kids Parents can set the location of the school and home. You will receive a notification when your kid enters or leave the school with geofencing.
Compare Differences between Net Nanny and Qustodio
If we talk about Qustodio and Net Nanny, we know, both are best parental controlling apps, these have multiple similar functions, but both apps are different from each other in different ways, such as:
Web Filtering & Blocking
To filter out the unwanted content, allow, block, and alert options are available on both apps. Allow option means children can get access to the website without any recording. Block option means children cant get access to these websites.
The alert option means kids have access to these websites, but everything is recorded. Qustodio has multiple possibilities of blocking tags like gambling, pornography and proxy sites. It has approximately 19 other categories like social networking and sharing.
But the major drawback is it doesn't offer custom filtration. While net nanny offers customized web filters so parents can add a lot of keywords and categories to the web filter, parents can even allow, block or set alerts for inappropriate sites. Additionally, Qustodio has some good customized blocking features.
There is a list of apps under app blocking setting through which you can manage allow, block and time used for any app. in contrast to Qustodio, and the net nanny doesn't have app-specific time restrictions.
View Calls & SMS
Qustodio app has advanced features of text and calls. Parents can manually do the call and text setting; they can add or block child contact and monitor the call and chat activity.
The app will send you the activity of chat and call in the free version but will not show details. Still, the premium version of Qustodio sends a notification when your child calls or texts anyone; it also offers the complete details of the contact number. But net nanny is no feature if text and call monitoring.
Panic Button
Qustodio also has to track instruments through which parents can locate their child's device on a map. There is an option panic button through which children can inform their parents in an emergency.
There are so many available net nannies, like a blacklist of content and safe search options and an alert through which you will be informed that your kid is using some inappropriate websites.
Free Trial
Qustodio is free and has almost the same features which the nanny's lowest subscription offers. Qustodio free doesn't have all those features which the paid app provides, but it is pretty good for those who need minimal features. On the other hand, the net nanny doesn't offer any free trial.
But the cost of both app is almost equal to the paid version. It is 55 dollars for a year. Qustodio gives 30 days free trial while the nanny gives a 14-day return policy.
Pricing & Plans
Net Nanny is offering a family plan for 59 Dollars per year; in this package, you can monitor five devices, but Qustodio is offering five devices monitoring option for only 55 dollars per year with advanced features, you can add five devices of your choice on Qustodio family portal. But Net Nanny is expensive as compared to Qustodio because Qustodio have innovative and more advanced features.
Supported Platforms of Qustodio & Net Nanny
Net Nanny is compatible with Android devices 2.3.3 or greater than 2.3.3 . Another hand, Qustodio supports android os 5 or higher than it, and it is also compatible with window 7 with 1024 MB RAM, 1.6GB hard disk space, and 1.8 GHz CPU. Additionally Qustodio run on MacOS Big Sur 11 and macOS Yosemite 10.10.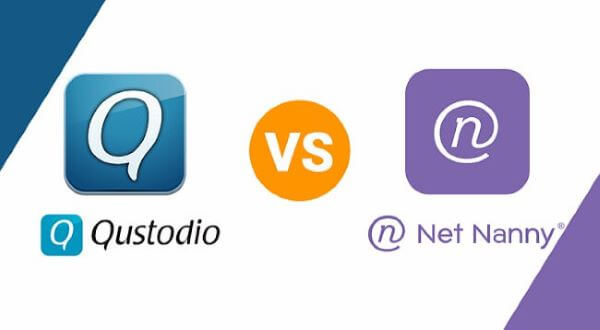 Qustodio vs Net nanny - Which is Easy to Use?
Net nanny is one of the oldest parental care apps, and people are using it for many years buy its interface is boring and not user friendly. Another hand, Qustodio have a smart and advance interphase. it is a user-friendly app because it is a well-organized app, and its interphase is similar to Facebook feed.
How to Use Qustodio?
Step 1.
First of all, download app from the Google play store, install it,tread the terms and conditions, and accept if you want and allow this app,create an account, put your email of phone numbers.
Step 2.
When the account will ask you about which app is for, you just have to select kids device and go next,now click on active your account, go to settings and give it permission.
Step 3.
Now again it will ask who will use, put the name of kids and go forward,select the kid's device and kids name.
Step 4.
Go to setting and allow this app,but select no for toggle accessibility,after that, click on
"activate now"
,now Qustodio will ask you about media permission, call and text permission, allow it.
Step 5.
The last step is to activate uninstall protection feature and activate them.
What are Using Steps of Net Nanny?
Step 1.
First of all, go to the Google Play Store and download and install Net Nanny on your phone.
Step 2.
After installation, purchase service online, from the official site and set your email and password here,put your
Net Nanny login
details in-app login page,now your account is activated, go to the admin dashboard.
Step 3.
Do the primary setting of the profile, do proper setting for your child-like app blocking, website filtering etc.
Step 4.
At last, add the Net Nanny browser as the default browser.
Qustodio vs Net Nanny-Which is the Best Parental Control App?
Net Nanny or Qustodio? Qustodio is better than Net Nanny because Qustodio have advanced features like geofencing and tracking features. It also has a unique feature if SMS and call monitoring feature. And its premium plan is less expensive.
People are more satisfied with Qustodio, and you can check the Qustodio review on the official site. On the other hand, Net Nanny app is user friendly, but it does not include the latest features like geofencing, SMS and call monitoring
And its subscription is expensive than Qustodio; in short, we can say that Qustodio is the best parental control app. However, for parents who want to monitor their child in secretly, KidsGuard Pro is the best choice for you.
Its function is as powerful as Qustodio, which also cann't be detect in the target mobile phone.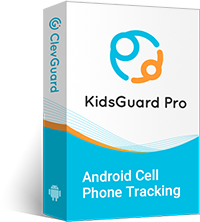 KidsGuard Pro for Android Features
Track cell phone location in real time and view location history
Check all incoming and outgoing calls & SMS
Spy on social media apps like WhatsApp, Instagram, Snapchat, Facebook, Viber, WeChat and more
Remotely access the files on the target phone, like contacts, photos, call logs, etc.
Should I Get Parental Control App?
If you are still confused, should you get parental control app or not, my answer is yes, you should use these parental control apps because we all are raising our kids in the 21st century where a lot of immoral online activities are familiar.
Different gangs are targeting kids online with different techniques. So it is important to have this kind of parental control apps for monitoring your kids.There are various pros of having parental control apps.
Monitor the Online Activity of the Children and Teens
Monitor the parental control apps like a Net Nanny and Qustodio help the parents see their kids' activity. These apps also help them to control what their kids can watch on their phones. you can also monitor their contact, whom they are texting and calling etc. Even you can block unwanted contacts on their phone.
Control Bad Habits and Behavior of Children and Teens
No doubt parental control aid the parents in controlling the bad habits of their kids. If their kids have bad habit of watching inappropriate content,by blocking harmful apps and websites, they can change the bad habits of kids.
Protect Mental Health of Children and Teens
Parents can block the apps like TikTok, like and FB so they can save their kids from cyberbullying, harassment. It also blocks the harmful gaming apps because these apps can damage mental health.
Conclusion
In this review Qustodio vs Net Nanny, we can say both apps are beneficial for parents. Because these apps have useful features for parents for checking the online activity of kids. But according to experts and our point of view Qustodio is better than Net Nanny, because it has more advanced features then net nanny. However, if you are thinking to pick a best parental control app, KidsGuard Pro is a good choice.