The Internet makes learning easier and more accessible. So, kids can easily do their homework and create their own projects but there is no denying that they spend more time on social media where they meet strangers. Which may or may not be their sympathizer. As a responsible parent, it is your duty to track your child's Internet browsing activity using parental controlling apps like mSpy. It helps you detect your children's browsing habits and keep you close to your child.
Many of parents searching for mSpy reviews 2021, because Childs are more addicted to Internet browsing than playing outdoor games. That's why this mSpy apps are a real helper for parents.But be careful when choosing spy apps. Sometimes spying apps are very dangerous to your privacy. I recommend you to read this article very carefully because it contains honest mSpy reviews.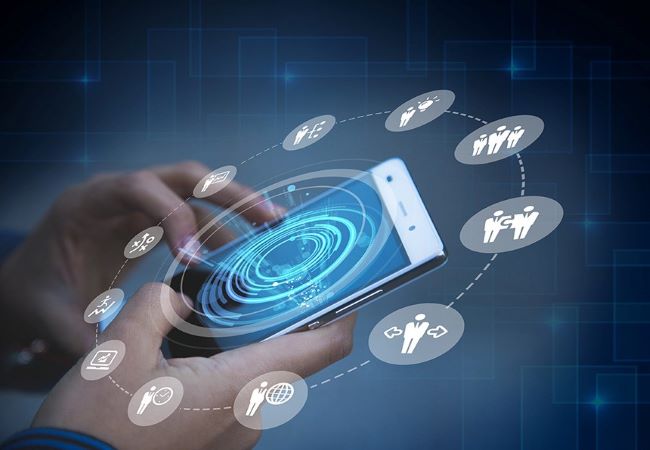 What is mSpy?
The mSpy app is the most trusted parental control software from past 10 years.It allows you to monitor target mobile phone from any remote location. It gives you complete details about your target phone like location visited, instant messages, social media activities phone calls and much more.The most amazing thing about the mSpy app is, it is hidden application work in background target can never felt the presence of this app.
In 2021 this mSpy got worldwide popularity especially mSpy is the choice of 2 million parents across the globe and many others like corporators, spouses etc. mSpy updated itself every year and they have very satisfied customers who left very good reviews about the app. It helps you detect your children's browsing habits and keep you close to your child.
How to Install mSpy on the Target Phone
For installing mSpy parental control app you just need to get target phone in your hand in order to install the app in it. Once you done then follow the process as given below:
Things You Should Know before Installing mSpy
mSpy is a legally parental control app
Device should be compatible with Internet
You must have physical access to Target mobile phone in order to install app
Disable the Play Protect. Because this spy app isn't like other play store app so you will get notification from play Protect the app is harmful. Don't worry it is very secure app will never compromise on customers security.
Note: Follow the given 4 steps to disable the play protect.
Open Play store, on the top left corner talon hamburger icon
From given options choose Play Protect options
In 3rd step tap gear icon
Just turn off the scan app with play Protect options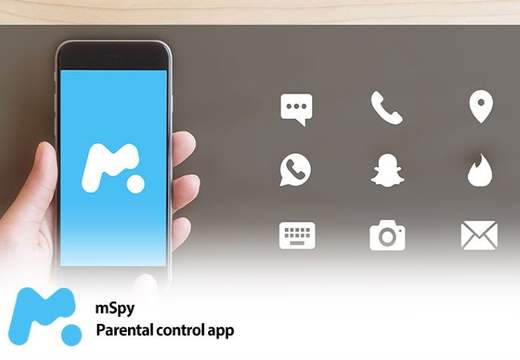 How to Installing mSpy App
Open your favourite browser and go to mSpy official website. Click "try now" to purchasing mSpy Subscription.
Disable Play Protection
Download mSpy installer. When download is finished tap on installation button, enter registration code which will give to you after setting up your device so you will proceed installation.
Enable message tracking similarly changes enable call recording and social media by clicking OK. And then you need to change settings on your target phone. MSpy start monitoring your target phone.
Note:Turn on the hidden mode of mSpy app for anonymously monitoring the target by clicking OK.
How to Use mSpy No-Jailbreak Solution
As from mSpy reviews iPhone 2021 latest version of iPhone no longer supports jailbreak like version 9.1. so, you can't run any software or spy app in it. But good news is mSpy solve this problem for the first time in spy app community- with no-jailbreak solution.The mSpy no jailbreak version is the solution for all latest iPhones that no longer supports spy app.
Few steps if installation is change in no jailbreak version, read it carefully so you will never miss up anything
When you are going to purchase the app select "No jail break version for iPhone"
Pick up the target phone, go to open setting and enable iCloud backup.
From welcome email you received from mSpy click on login
Select type of your device, choose iPhone without jailbreak, enter the Apple ID and password. Now your child backup will be being monitored
mSpy Features
Here is the following mSpy Features you will get after Subscription
1. Track Calls and Text Messages
Tracking calls, message and contact is very common feature of all spy app but mSpy come with some additional features like
Give you report when the device wasn't being tracked, because it 24/7 available on the target phone
mSpy show you the call log, contacts and message box of target. Which help you to track older data
In call section you will monitor incoming and outgoing calls with name of contact, call duration time and date etc
In contacts you can check the name of contact and all the details associated with that contact
Teen-ager mostly search for thing that may harmful for them. mSpy browsing history features give you the URL of that page so you may know what was your kid watching and it also give you the details about the last visit and number visits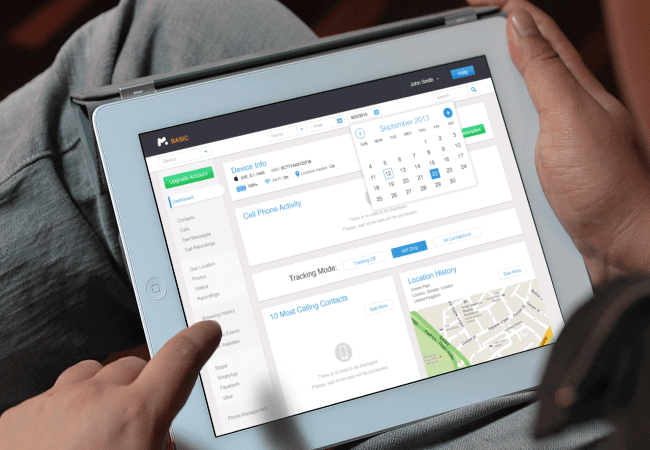 3. Monitor Social Media App
Using mSpy you can easily monitor any app currently working on target device. mSpy come up with screen recorder features through which you can easily track the social media activities of your target.
4. Block Websites and Applications
mSpy allows you to block the applications and websites which is harmful for your child. Provide the link of websites or Application you wish to block by clicking on block the app or website will no longer accessible to your target
5. GPS Locations
mSpy have updated GPS Location features that allow you to track the target location by clicking on the MAP View. It will give you the details of current location of your child or target phone by using Geo-Fencing you will get set radius for roaming and location restrictions.
How to Use mSpy Parental Control App
Using mSpy is quite easy here is three steps only
Step 1: Choose a subscription
Open the official website and choose the subscription package that suits to your needs of your family the most. Fill within the billing information, after confirmation of payment, you will get a welcome email with your personal credentials.
Step 2: Install mspy on the target device
For Installation & Settings; Verify your email address Open the letter from mSpy customer support team and download link. Once the app is downloaded, follow the above installation method to set up mSpy. It requires only 5 minutes.
Step 3: Begin monitoring
When app is completely installed, you can start your target device monitoring. You will see sent and received texts, read them individually, incoming and outgoing calls with complete contact details browsing history, installed apps and many other things.
How to Detect Spy App on Mobile Phone
Through the above mspy reviews. Do you realize the power of monitoring software? Apart from some parents monitoring their children legally, there still exist a lot of illegal trackers. If you feel threatened by monitoring software or feel tracked by others, the most effective detection method is to check the files on your mobile phone.ClevGuard - a software tailored for anti-spy, which can be used with one click and download without Root. (Currently only Android devices are supported).
ClevGuard Features
Are you looking for an anti-spy app? ClevGuard is an appropriate choice, which can provide you with perfect protection, detect and remove spyware applications on your cell phone.
Anti Spyware scanner
After downloading, scan the mobile phone files with one button without waiting too long, detailed results such as all the apps on your device and the permissions and access they have will be presented to you immediately. All harmful software has nowhere to hide. Hidden monitoring software can also be easily scanned. You can choose to set the file as blacklist or whitelist. The files set as whitelist will bypass the next time risk warning and blacklisted files will not pose any threat to you. However, you can move the files from the whitelist or blacklist at any time.
Real-time protection
Providing 24-hours protection, no worry about privacy threats, monitor the safety of your data and file records in real time against hackers and targeted espionage attacks. and report any abnormalities in your mobile phone to you immediately, so that you can enjoy high standards of security protection.
Auto Alert
There is no need to worry about the security of third-party applications. Clevguard will audit all third-party programs installed or about to be installed on the mobile phone, and report any problems to you to ensure that your mobile phone is away from virus intrusion and other threats.
Fix in one click
The slow response or other problems of mobile phone can be solved by clicking a button to repair it. The professional quick repair system function can scan out the dangerous items and unknown items of the system, diagnose and repair them immediately.
How to Use ClevGuard AntiSpy Software
Installing ClevGuard just needs several simple steps as follows:
Step 1: Download ClevGuard
Simply visit the Google play store, search ClevGuard and download the software. Click the install button and it will be saved to your desktop after installation.
Step 2: ClevGuard Scanner
Open ClevGuard, select I agree to privacy policy and EULA, and then you can start using it. Click the "scan" button to allow ClevGuard access to some permissions on your device, and then you can run the first scan now.
Step 3: Remove Spyware
In scan results you can see how many problems have been found, open each of them, there are three choices you can make,"Report", "Ignore" or "Fix" it. You can also select "Fix all".
Conclusion
As we rely more and more on the Internet, our demand for Internet information security is also increasing. ClevGuard is a professional Android spyware detection application, which can not only detect spyware such as mSpy and FlexiSpy on Android phones, but also locate malicious files accurately. Is tailor-made to protect the privacy and data of mobile phones. Everyone's privacy is worth guarding. You can surf the Internet at ease with ClevGuard.