With every passing day, technology keeps improving and when you live in such a world it becomes necessary to provide a nurturing and safe environment for the young kids. These days the young generation can access the Internet from anywhere and almost every information is available. There are some sites which can be easily accessed by children but it may be inappropriate.
Such inappropriate activities have to be stopped by the parents themselves and the below best parental control apps can help the parents in keeping a check on this. Here are the best parental control apps in the world which can be easily downloaded and used by anyone.
How to Monitor Your Kids' Mobile Devices?
To keep your kids safe and sound you need to install the parental control software on their devices then set up your profile. After you easily monitor your kids android/iPhone remotely. The parents can control by parental control software then there's one thing that you must need – the right app or software. You will need a program and need access to their phone to install the program. Depending on what you will choose, it will be discrete.
What Can A Best Parental Control App Do?
When you choose an app to monitor your kids, it can assist you for better guidance, better guardians, better advertiser because you know many real things about your kids anytime you can advise them or dominate for bad things.
Online social networking provides a wealth of information and evidence well beyond what could ever be dreamed of years ago. Each of these connections makes the breadcrumb and updated version of geolocation that's based on devices'IP address connections, geotagged photos, and self-admitted comments which state physical locations. Firstly should decide which devices will be used when you need to know-how set up parental control apps on iPhone or Android.
2. GPS location and Geofence
Geofence is a very common and updated feature for Parental control phone apps. On the other side, GPS also calls the global positioning system, it indicates of users usually a combination of latitude and longitude. Geofence also called geotargeted advertising basically helps you determine geographic areas when you set up Geofence trigger it notifies you if the person enters a demarcated area. These features also used social media marketing or post when someone wants s local following or targeted markets.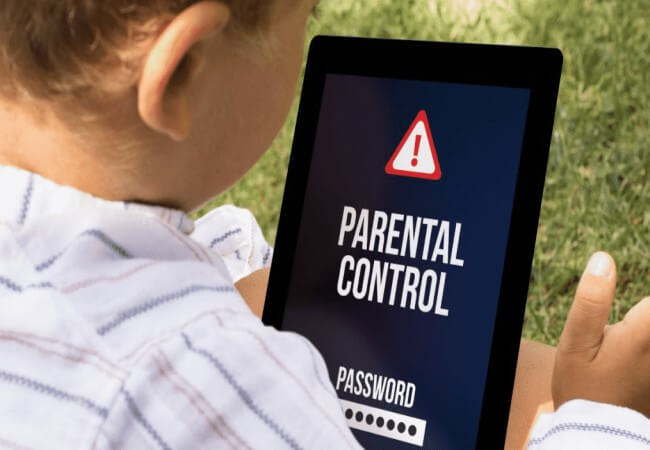 3. View messages and call logs
When you set any monitor apps it allows you access and can see hunted phones call records, keyloggers, social media activity, web search activity also you can monitor block suspicious photos, web content, videos, apps, set up real-time screen mode. You will be amazed to hear this point because some of the pro apps give you block the particular contacts numbers or full control of spying phones.
1. KidsGuard Pro
KidsGuard Pro parental control is an excellent application which enables the parents to control and restrict their child's usage of any other applications on cell phone and monitor other activities as well. It supports Android devices - KidsGuard Pro for Android and iOS devices - KidsGuard Pro for iOS. By using this amazing parental control app you can prevent your kid from accessing inappropriate content on the Internet and also prevent them from unwanted interaction.
Almost all kinds of information on your kid's mobile can be monitored using this application. By using KidsGuard Pro, you can even get to know where your child is at a particular point of time. This proves to be very useful as, in case your child gets in trouble you can easily reach them as early as possible since you would be knowing their exact location. The activities or information includes keylogger, videos, photos, audio clips, messages, browser history, calendar, notes, calling history, FaceBook, Viber, WhatsApp, and LINE etc.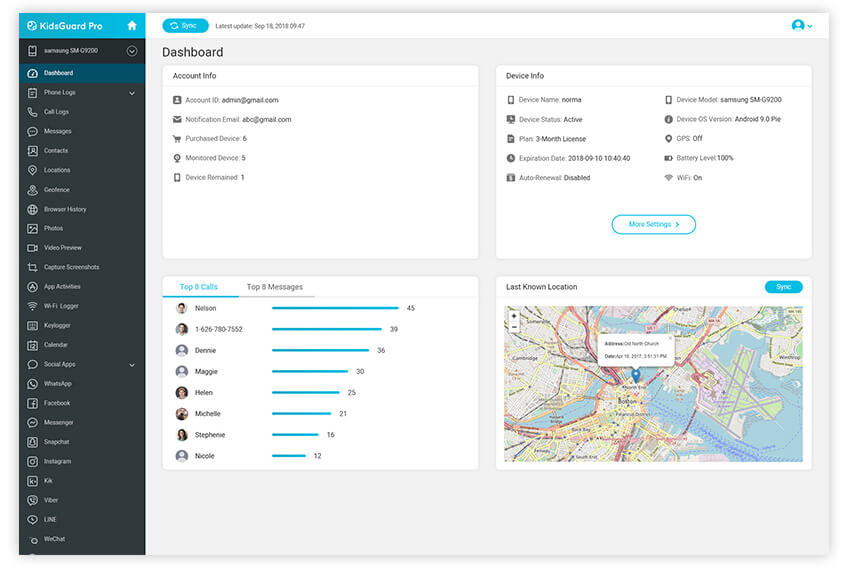 Price:
A minimum of $8.32 for a month.
Notice
Now you can have a 30% off discount to enjoy all the premium features. Quickly to enjoy the best price for your need.
Pros:
A lot of app and information can be easily tracked on your child's phone.

Has a very simple user interface.

Compatible with most of the Android devices.

Screenshot can be taken on the target device to know the activity.

With just one step you can export all the data like call logs, messages, browser history etc, from the target device to your phone.
Cons:

KidsGuard Pro for Android and KidsGuard Pro for iOS
The Ultimate Parental Control App for You.
Sign up free
2. Qustodio
Qustodio offers another easy way by which you can monitor and control your kid's activities. By accessing the online dashboard of this application, you can see how your kid is using the several apps on the device. You can even set the time limit for the usage of the target device so that your child does not get addicted to the phone.
You can even protect your child from the harmful content available online as this application has an excellent filtering technology. It is also one of the best iphone parental control app because it compatible with almost every device such as Android phones, iPhones, Windows PC, and Mac etc.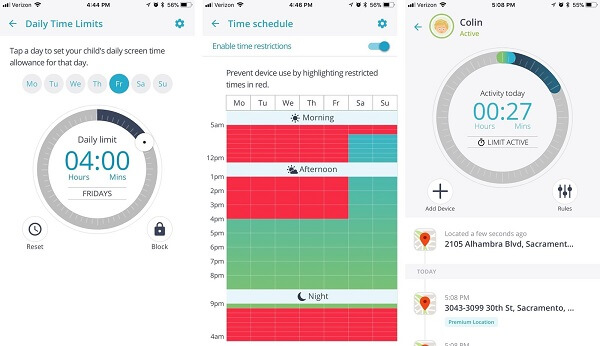 Price:
For 5 devices it starts at $54.95 per year and goes up to $96.95 and $137.95 per year for 10 devices and 15 devices respectively.
Pros:
It can be easily setup and has a very friendly user interface.

It has the feature of smart content filtering.
Cons:
When used on an iOS device it is not very efficient.

You can only see the general information for social activities.
3. Norton Online Family
Norton is one of the highly reputed companies associated with designing and developing many technical applications. Norton Online Family is one such excellent application developed by Norton which efficiently tracks a child's activity. Various activities of many family members can be checked with the help of this application. It has many advanced features inbuilt like time tracking, access requests, and location supervision among many others.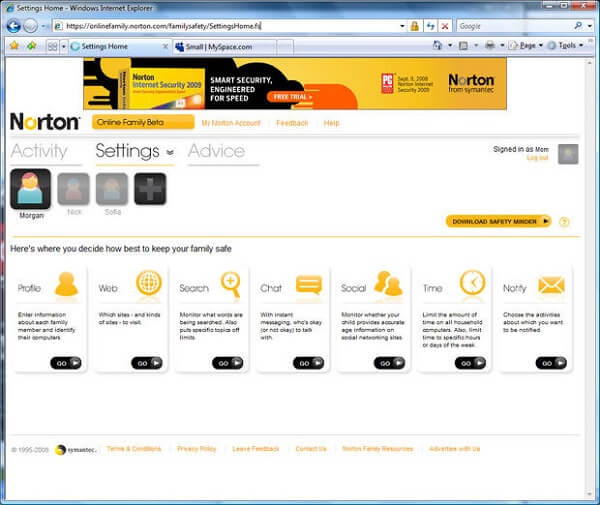 Price:
The price starts at $18 per year for 1 device and the plans can go up to $42 for covering 10 devices.
Pros:
Has very attractive filtering and blocking features inbuilt in it.
Cons:
The online chat conversations are not captured by this application.

The webcam activities cannot be monitored using this application.

Some features are only available for Android devices like time supervision and mobile app supervision.
4. FamilyTime
FamilyTime is one of those parental control applications which exclusively help the parents in monitoring the child's activities on their cell phones. You can even get real-time updates of your kids' activities by using this application. It features web filtering as well. It is a good safari parental controls app.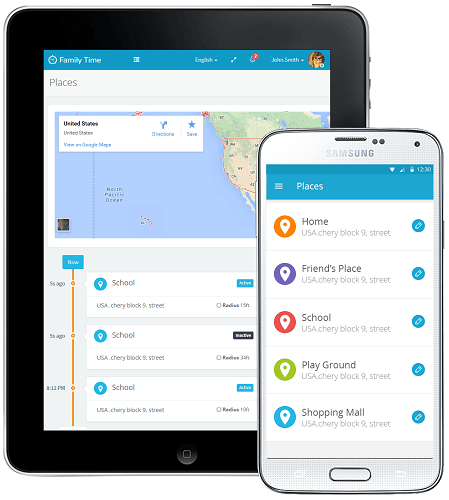 Price:
You can start with a trial pack and then spend $1.15/month for MyFamily5.
Pros:
Simple user interface.

Instant SOS.
Cons:
The design of this application is pretty outdated.

All the features do not work as expected.
5. Spyzie
By using Spyzie you can monitor and control all the activities of your kid and keep them safe and secure. It helps you in remotely blocking certain applications and websites on your kid's cell phone. You can even set the time period in which your kid can access the mobile. All the phone calls made by your kid can also be monitored along with the time of conversation. This application features real-time GPS location tracking as well.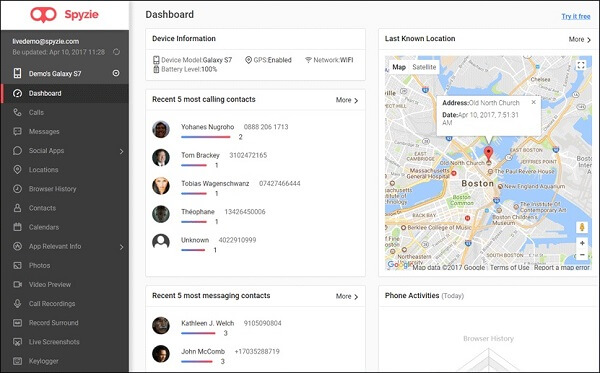 Price:
The premium version with full functionality is available at $39.99 per month for both Android and iOS devices.
Pros:
Have a lot of attractive features.

Excellent UI and UX.
Cons:
Expensive.

You cannot download videos through this application.

The phone in which this application is installed sometimes will become slow and will lag in functionality.
6. FamiSafe
FamiSafe is one of those Android parental control apps which help parents in checking and monitoring their child's browsing history, their real-time location, and much more. With the help of this application, a parent can control and limit the usage time of the phone as well. If in case, your child is viewing or accessing any explicit content, FamiSafe will instantly alert you. It is counted among the most intuitive applications for parental control.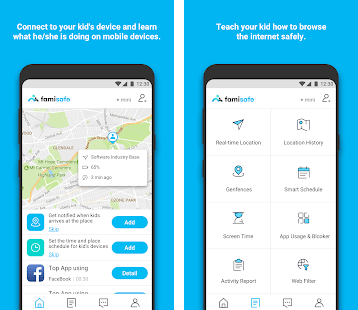 Price:
$9.99 per month.
Pros:
Have many excellent features like Geo-fencing, usage time scheduling, etc.

Can be easily installed and setup.
Cons:
Cannot be used to monitor texts.

Social media activity cannot be monitored through this application.

The trial period for the trial version is very less.
7. ESET Parental Control
ESET Parental Control saves a lot of time and resources of a parent in several ways. It has an excellent platform for web filtering, application guarding, providing real-time location, etc, through which you as a parent can prevent cyberbullying and other such cyber crimes. The dashboard featured in this application can be accessed from anywhere.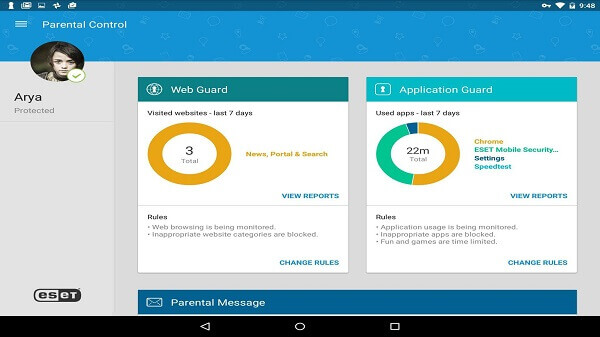 Price:
Free for 30 days after which you will need to purchase the premium version at a minimum of $ 29.99 per year.
Pros:
Cons:
It does not support iOS devices.

License information might get lost while updating the product.
8. Kids Zone
With the help of Kids Zone parental control application screen time limits can be set which helps in the child not getting addicted to the phone. The function of this app is the blocking feature. It can block all the unnecessary application access as well as browser access. The time limits on each application can be set according to the parents' wish.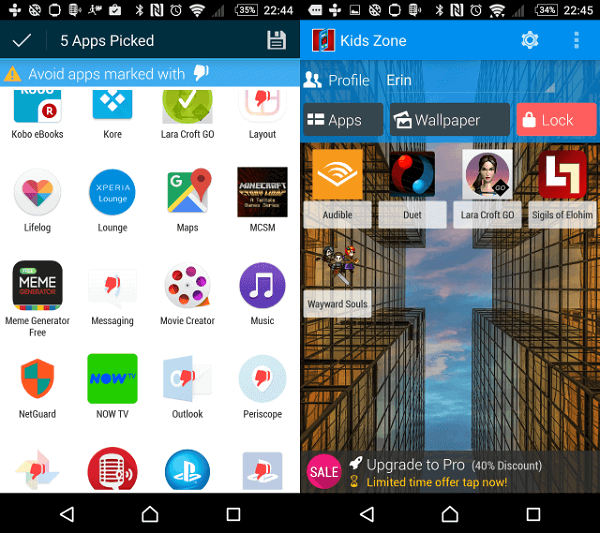 Price:
Free with in-app purchases
Pros:
Provides excellent blocking and screen-time locking feature.
Cons:
Other main functions of parental control application are missing.

The target device user will know that it is installed on their phone.
9. Kidlogger
This is counted among the best free parental control applications available online for download. It provides extensive logs of your kids' activity through which you can effectively keep track of them. Kidlogger has the feature of time monitoring and scheduling which lets you decide the usage time of the device by your kid.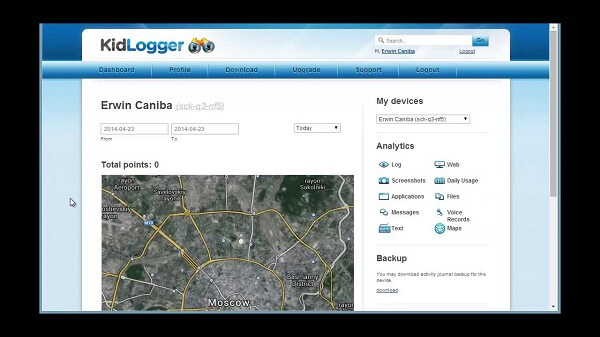 Price:
Basic version is free, the Standard version at $9/3 months and the Professional version at $29/3 months
Pros:
It effectively records face-to-face conversations.
Cons:
It does not let you block unwanted websites on your kids' devices.

It is not very easy to set up.
10. Family Shield From OpenDNS
This is an excellent security platform that is extensively used by many parents as it is one of the most reliable parental control apps for cell phones. OpenDNS is a well-known developer which designs many good applications out of which of them is Family Shield which was recently developed. The best feature about this application is that it can block inappropriate websites automatically and can filter the online content making it easier for you.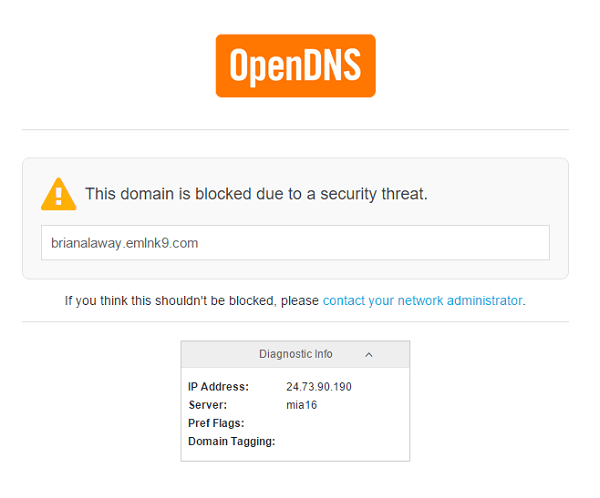 Price:
Basic version is free of cost and for Home VIP plan it is $19.95 per year.
Pros:
The setup is very quick and easy.

Stores and shows up to two weeks of the activity report.
Cons:
Cannot put a limit on the time of phone usage.

The internet cannot be paused.

When multiple phones are being monitored, the different user or device breakdown is not provided.
FAQs About Parental Monitoring
Q1. How can I monitor my kid's phones without them knowing?
Here have many ways such as you can use premium tools for controlling your kid's phone or you can install a free spy app on his phone so that you can see everything like text, browsing history, blocking certain websites/games/channels, GPS tracking.
Q2. Can parental control apps see deleted history?
Is there no way to see your search/ web history if you delete your search history from google activity [it means you can delete your history from Gmail activity] or browse history?
Q3. Is KidsGuard Pro detectable?
KidsGuard pro app is one of the best apps for both Android and IOS devices. It's available for both rooted and nonrooted android or IOS phones. Its other feature is able to hack into someone's Snap account without their notice.
Q4. Can I remove the parental control app from the target phone?
Yes, it's possible. For general Android phone - Click the "Setting" options – "Apps", next click "System update service" and hit the "Uninstall", it would be better if you first click the force stop the apps then you can uninstall it.
Q5. Are parental control apps legal?
It is legal because control your underage kid's web activity for his goodness, every parent should generally be able to put limit his underage kids' web activity.
Conclusion
These top ten parental control applications help the parents in monitoring their kids' activity and through this, they can be at peace as they can see and keep a check on every move of their kid. The best parental control app out of all is KidsGuard Pro which is an excellent application with many attractive features inbuilt. Highly recommended!