Does it sound cool to live different lives? Yes, there is a game, BitLife, allows you to mash up and mimic adult life in a unique way.
However, is this game really as cool as it claims? Actually, there is a raging debate about the BitLife App, especially it contains sexual content and crimes which are inappropriate for kids.
Consequently, we will present you with this in-depth BitLife review. Reading along will uncover what is BitLife, how it works, and the sentiments among parents. Additionally, you will discover the best way to keep your kids safe.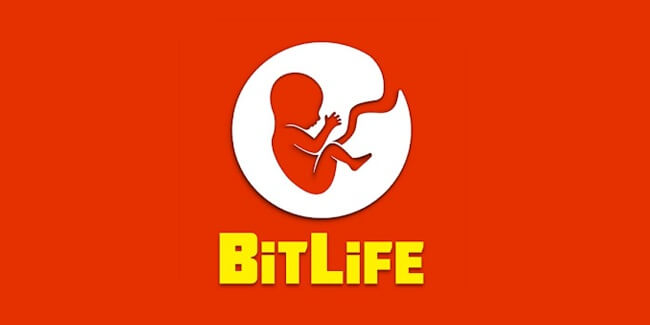 What is BitLife?
In order to have a better understanding of BitLife, let's see what is BitLife first.
BitLife is a life simulation game from the game development company CandyWriter LLC. The app allows users to determine the life choices of an online character. Additionally, every decision affects your character's levels of success, happiness, and health. The app is available for download on either iOS or Android, and it currently ranks as one of the top downloads since 2019.
Furthermore, users can further interact with the game through its official YouTube channel, Twitter, and Reddit accounts. However, the app is not without controversy, with many wondering is BitLife for kids.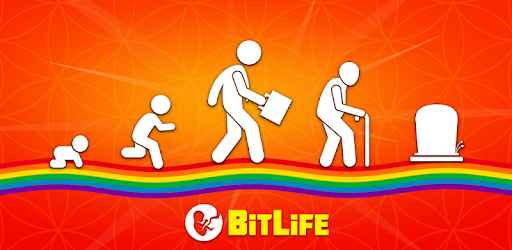 What Game Themes Are In BitLife?
As we mentioned before, BitLife is a life simulator game where users make decisions to determine their character's journey. However, what kind of lives that users can create in this game? Let's see its main themes and check out if BitLife is suitable for kids.
Education:
Once you download Bitlife, your character starts as an infant and eventually gets an opportunity to attend school. Now, would you let your child drop out at age five? Certainly not. However, the game allows its players to let their characters drop out of elementary at five years, with the option also available for high school at age fifteen. It is this in-game permissiveness that has parents and guardians raging.
Career Choices:
BitLife players can also decide which career their avatars will pursue. Some of the options include teaching, medicine, and rescue services. However, things turn for the worse as the game also allows users to explore careers in adult entertainment. For example, your character can become a porn star or exotic dancer, with the option of having plastic surgery to boost their in-game resume.
Sexuality and Intimacy:
BitLife users are free to make decisions on their avatar's sex life during gameplay. Decisions involve your character's sexual orientation and subsequent behavior. Furthermore, players can decide the nature of their character's relationship as they progress within the game.
For example, your avatar can get into a heterosexual relationship where it engages in promiscuous behavior. Consequently, it can either get an STD or become a parent, depending on the severity of the choices.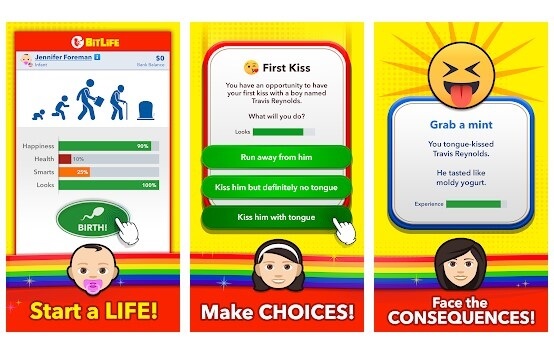 Crime:
Moreover, players can also choose to engage in BitLife crime. For example, in-game characters can be pickpockets or murderers. Furthermore, the game allows users to commit these acts against friends or other random users. Finally, the game also features scenarios where users can decide whether their avatar attempts to escape from jail.
Addiction:
Since the game seeks to mimic real life, addiction also features as a theme. As such, you can decide to involve your avatar in a life of substance abuse, with the effects worsening as the vice continues. Additionally, drugs are not the only addiction that users can engage in while playing the game. Gambling and sex addiction also feature heavily.
Although BitLife offers a variety of lives for users to experience, at the same time, it can easily lead people to go astray, which is a harmful thing for kids' growth.
What Are True Users Saying About BitLife?
In our daily lives, reviews play a vital role. Whether we're downloading new apps or making a purchase decision, we like to read user reviews first. This is no exception when it comes to BitLife. For your ease, we looked at a number of review sites about BitLife and make a BitLife reviews summary for you. Let's take a peek at what they say: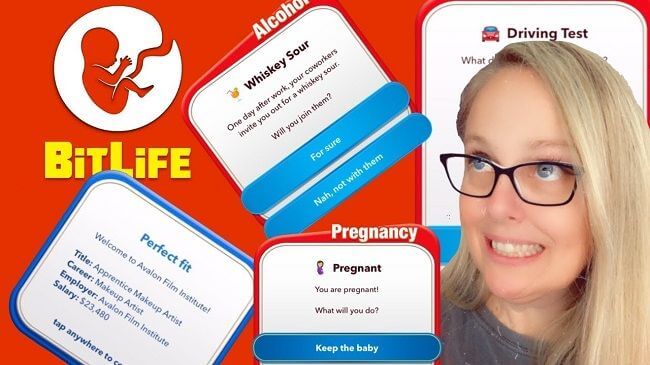 One 16-year-old user raises concerns regarding the mature content and violence available in the game. In addition, the review sends a caution to parents of younger children who wonder if BitLife is age-appropriate.
Similarly, a parent to a 15-year-old strongly condemns the game for its liberal views on one-night stands, sexual paraphernalia, and unplanned pregnancies. The statement concludes with the parent instructing others to delete the app upon its discovery on their young one's device.
Finally, a sophomore from Norristown Area High School openly shares their obsession with the app's interactive gameplay. Furthermore, the statement includes references to their irritability if they were unable to access the app. The user shares her account in the school's newspaper and hopes that both parents and teachers can reference it to protect others from the game.
So, Why Should Parents Know BitLife?
BitLife Kids are at risk of detachment from real life
According to the developers, the app seeks to help users make better decisions by living out their lives through the platform. Furthermore, with users praising the app for its interactive gameplay, there is a chance that some chronic users may opt to live a virtual life mainly if their in-game experience turns out much better than their present.
The app causes its users to lose focus
According to users,the app can be highly addictiveto the point that they become irritable if they cannot play. With such adverse reactions, it is clear that prolonged gameplay can cause individuals to ignore essential tasks such as schoolwork.
Exposure to mature ideas
The game explores many mature themes such as sexuality, crime, and addiction. These can be overwhelming to a child's mind and negatively affect their development.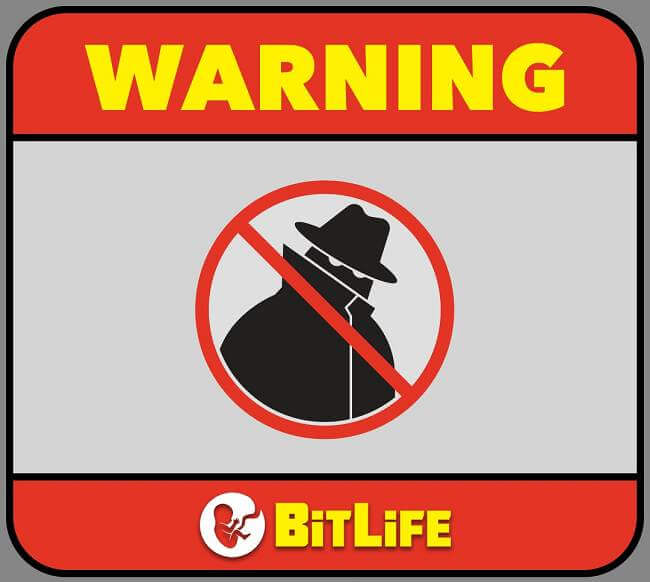 Susceptibility to strangers
Gameplay involves a user selecting their fantasy characters as parents. Consequently, malicious individuals may hack into the system and mimic these profiles to entice kids to immoral behavior. For example, they can pose as such characters and use the in-game interactions to solicit your child.
Mental health problems
There is evidence that the app can lead to detachment from real life and the cause of mood swings among chronic users. For example, your child may start referring to actual characters using the monikers in the game. Consequently, these issues may manifest to more adverse psychological problems if left untreated.
What Can Parents Do to Protect Kids?
The virtual world is complicated, especially when your kids use internet without you knowing. However, as parents, you need to provide necessary protection for your kids. Follow the methods below, especially for use best parental control apps for cell phones, which can effectively help protect your kids from these simulator games and bad impacts of internet.
1. Protect Kids with KidsGuard Pro Parental Control App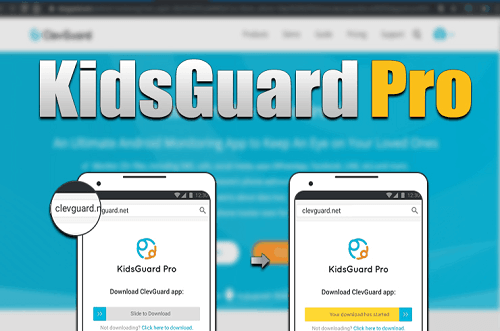 KidsGuard Pro is a discrete parental control app that tracks and monitors internet-based messaging across Android - KidsGuard Pro for Android and iOS devices - KidsGuard Pro for iOS. Additionally, it can provide an all-round protection to your kids. You can check all your kid's phone activities via KidsGuard Pro. So start protecting your young ones now using KidsGuard Proparental control app.
Key Features of KidsGuard Pro:
View Browsing History: KidsGuard Pro allows you to check your child's online activities and see what they have seen on the internet. This function is especially useful given the abundance of improper adult and violent content.
Track Phone Files: You can access your kid's phone files such as text messages, contacts, call logs, calendar, notes, videos and photos, etc.
Track Location: KidsGuard Pro keeps track of child's location and you can obtain real-time location feedback on your child's phone with KidsGuard Pro.
Monitor Social Apps: On social media, there is a lot of negative impact. With KidsGuard Pro you can monitor your child's social media usage, such as photos, chats and videos, to assist you come up with counter-measures for any emerging negative habits.
How to Protect Kids with KidsGuard Pro?
KidsGuard Pro is an easy-to-use parental control program with which you can start protecting your child in a few minutes. We will take the steps of KidsGuard Pro for Android as reference, to show you how to protect kids with KidsGuard Pro. If you are an iOS device user, please click Full Guide of KidsGuard Pro for iOS to check the easy steps.
Step 1. Create An KidsGuard Pro Account
Using a valid email, click the "Monitor Now" button below to sign up for a KidsGuard Pro account and go on to purchase a service plan of your choice.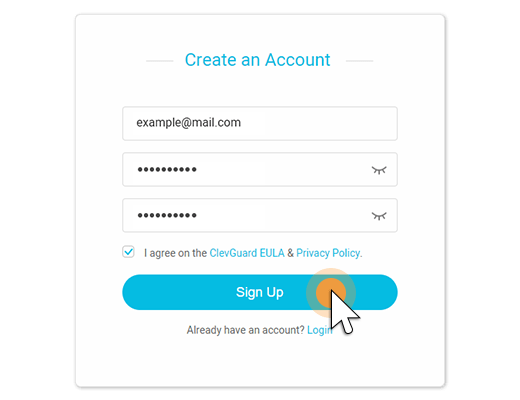 Step 2. Download and Install KidsGuard Pro
Following the instruction to download and install the KidsGuard Pro application on your target device.

Step 3. Start Protecting Your Kids
Log in to your KidsGuard Pro account on the official website, and then you can check all your kids' phone activities and data on dashboard.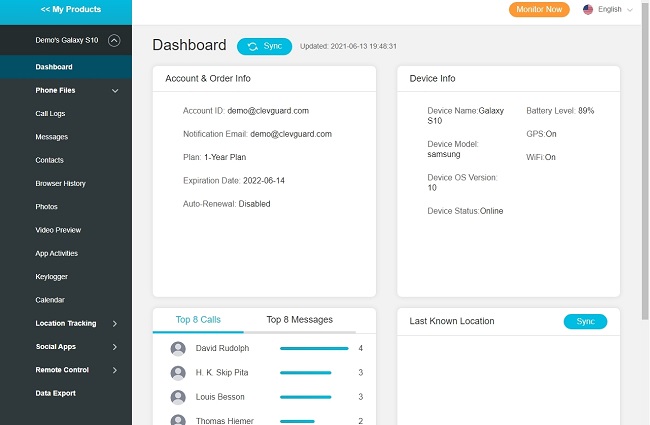 2. Know More About the Games/Apps that Kids Are Using
You need to be aware of the material your child accesses using their device. By doing so, you are better equipped to engage the necessary protocols to ensure their safety. Additionally, both Google and Apple list the BitLife app suitable for users aged seventeen and above. As such, you can restrict their access by using the device's parental controls or using other apps such as KidsGuard Pro.
3. Talk with Kids About Online Activities
Another sure way of protecting your child is educating them on safe internet usage. Talk to them concerning the potential risks, including how to identify and report them. Also, you should discuss issues concerning internet addiction and how they can better manage their usage.
4. Have More Outdoor Games with Kids
Encouraging more outdoor play is an excellent way of limiting your kid's exposure to online gaming. For example, you can dedicate time to activities such as camping, hiking, or team sports. These activities promote social interactions with others, thereby boosting their social skills through real-life experience. Additionally, the more time you spend with each other results in a closer bond between you.
5. Ask for Professional Help
Some instances may be beyond your intervention. Therefore, you can always procure the services of child psychologists to help cure the effects of simulation gaming and internet addiction. Additionally, you can refer to other parents to share their experiences on how they overcame the challenge.
FAQs about BitLife
Q1. What Age is Appropriate for BitLife?
You need to be 17 years and over to use the BitLife App.
Q2. Are There Violent Imagery in BitLife?
The app only features text-based gameplay with occasional icons for different actions. Therefore, there are no visual representations of violence within the game. However, the game does include in-app advertisements that may sometimes contain links to inappropriate content.
Conclusion
Congratulations on completing your crash course on BitLife. As you can see, there is still a lot the developers need to implement to prevent underage users. Until then, you can always rely on parental control apps such as KidsGuard Pro to keep your young ones safe from its controversial content.