The Keylogger for Android allows the user to log all the keys pressed on the target device. It is a type of app that lets you keep an eye on someone else. You will be able to figure out the buttons they have pressed on their device, figuring out what they have typed or searched on the internet.
This type of app aims to record keystrokes on Android, so, with the help of this app, you will be able to even figure out the password for their various online accounts. It is quite an effective application. But if you are hoping to use such an app, you need to know a few things beforehand. The details are discussed in the article below.
What is the Keylogger for Android?
Keyloggers are software programs that track the activities of a keyboard whenever keys are pressed. It is a form of spyware tracking records in a way that keeps users unaware of their actions being monitored. Keylogger for Android is the easiest way to spy on people.
It records what they do with their camera, tracks calls and texts messages from most popular messaging services like Whatsapp or Facebook Messenger. It makes it easy to keep track of children and staff members.
What is the Use of A Keylogger?
The best use of a keylogger for parents is that they can monitor their kid's online activities. They can track their child's all social media apps, SMS, calls, and internet browsing history.
Company Security
Employers can use Keyloggers for tracking their employee's activities. If a keylogger is installed in an employee's company's mobile device or PC's, the employer will get every kind of data. Thus, it can prevent any kind of fraud and infringements.
Law Enforcement
To prevent crimes and implement laws, law enforcement agencies can make the best use of Keyloggers. By logging into personal phones and computers, they can easily track all records.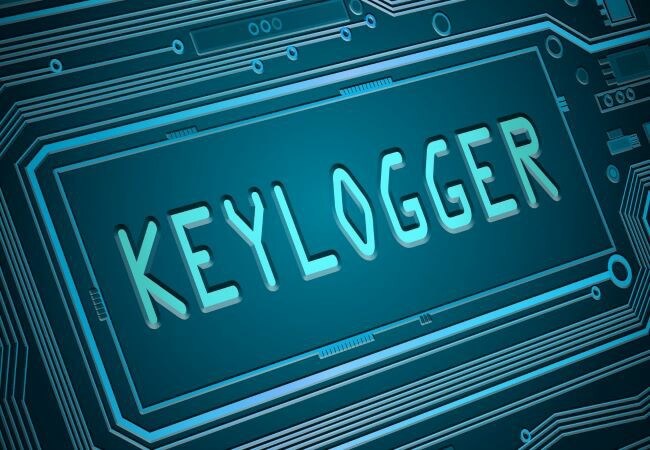 How Does Keylogger Work?
Keyloggers work by collecting information about geolocation, contacts, and calendars. It keeps passwords, phone numbers, and other sensitive data such as bank account details or confidential business files. Keyloggers track all this data based on keyboards typing. When a user types or searches specific words, a Keyloggers save them for future use.
After monitoring and getting the data of the targeted phone or computer, Keyloggers save this data in a small file. These files can either be accessed later or they will be automatically emailed to the person who is monitoring someone's actions from afar.
What Makes the Best Keylogger?
Although there is a wide range of amazing features that can stand any keylogger in a crowd, here I am mentioning some fundamental features.
Simple Installation
A keylogger with a complicated installation process may get off the users. Therefore, the best keylogger should have a straightforward installation process so that any age group can easily install it. ?Some keyloggers have the feature to install on the target device without requiring any physical access. Therefore, purchasing any tool you should look first at its installation procedure.
Undetectable
What if you get caught while spying on your kids or employees? Embarrassing right? To avoid such an embarrassing moment, the best keylogger should work in stealth mode so that you can get secret data while keeping the target unaware of it.
Easy to Use
Another feature that should be kept in focus is the use of the software. If it's complicated to operate, not every age group will be able to use it because our old generation is not good with technology.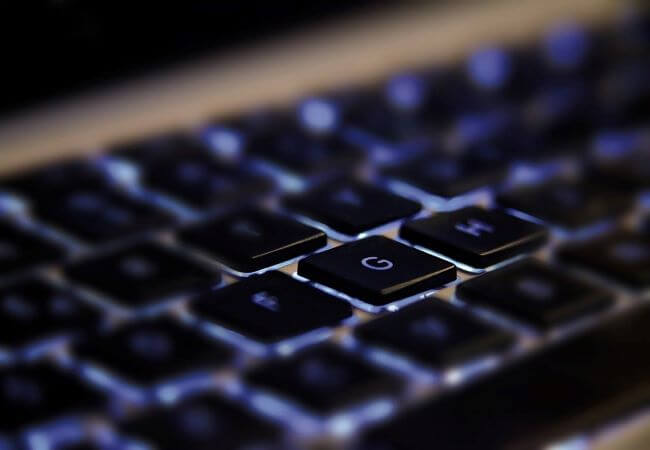 Smooth Functionality
A key logger should work smoothly so that the users get their desired job easily done. If it has complicated features and work mode, it might make users' jobs time-consuming and frustrated.
Competitive Price
The price of any keylogger needs to be in the range of the average users. If it cost you an arm and a leg then you should look for other options.
Top 10 Invisible Keylogger for Android
Here we have compiled a list of keylogger apps for android. These apps are very efficient and they work in stealth mode.
Quick Navigation
1. KidsGuard Pro for Android
This is our favorite choice for the best Keylogger app for Android. Introduced as a monitoring app, KidsGuard Pro for Android is packed with features, including Keylogger.
The app installation is very easy and you will be able to track using the Keylogger from the web portal, provided by the application. As soon as the app is launched, the app icon disappears from the Home screen, turning it into an invisible app. KidsGuard Pro is available for $29.95 per month, which is affordable for most users.
What Can KidsGuard Pro for Android Keylogger Do?
KidsGuard Pro for Android Keylogger includes all the amazing features that make it the best choice for every user.
Monitor social media:
With features like monitoring all popular apps, KidsGuard Pro for Android makes it possible for moms and dads everywhere to view key log messages of their kid's social media apps such as Whatsapp, Facebook, Snapchat, Instagram, and much more.
Monitor Messages:
If you are keeping an eye on someone then it is important to track their messages. KidsGuard pro will log messages whether it's a text message or an email. You can even read deleted messages.
Browse websites:
The browsing history of the user will give so much information about the user. So with this one app, you can check the all-time browsing history of the target phone.
Record passwords:
It keeps a record of all passwords that are typed in a smartphone. This app will remember users' names and passwords for their account that the user has ever used on their phone.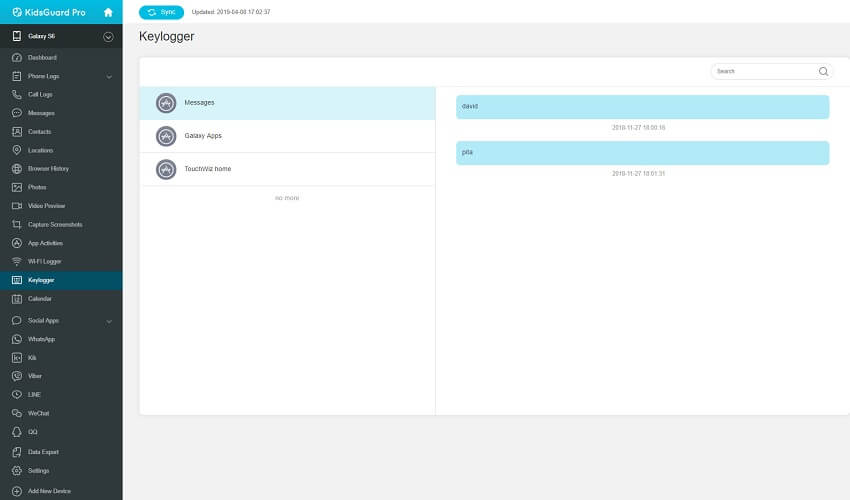 Other Excellent features of KidsGuard Pro for Android
Monitor GPS location logs:
With the KidsGuard Pro for Android, you can find your child's location without any hassle. You don't need to call friends and ask them where he or she is at because as soon as they open an application on their phone there will be a log created of their GPS location data. Also, if your target person is out of the boundary, you will get a geofence alert instantly.
Geofencing:
KidsGuard Pro for Android's geofencing feature can create a virtual boundary for your child. This means you will be updated on their moves and if they get out of the designated area. Geofences are created by setting up GPS coordinates so it knows exactly what space this entails.
Track Internet browsing history:
This app guarantees to give you detailed information about visited websites. It spies on every keystroke done while browsing the internet, and lets you monitor your phone's activities from another computer that is connected to the Internet. With KidsGuard Pro for Android, one can also monitor deleted messages on Facebook messenger!

KidsGuard Pro for Android
The Ultimate Android Keylogger for You.
Sign up free
2. Cocospy
Cocospy is one of the remote keyloggers if you are looking for the Keylogger feature. This app is excellent, helps to monitor children, and is effective as an employee also. The installation of the app is very simple, takes only about 4 to 5 minutes.
Cocospy is available for Android devices with a price starting from $49.99 a month.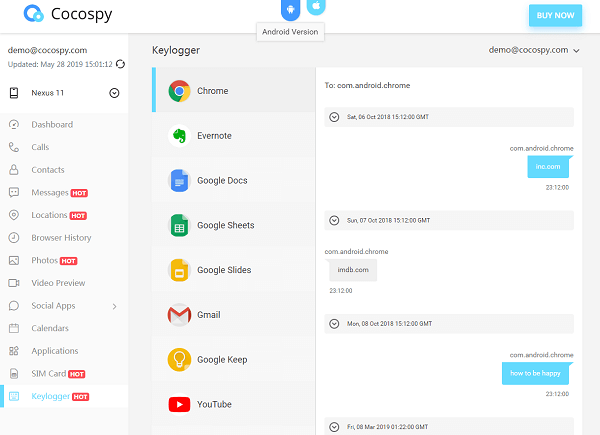 3. KidLogger
KidLogger is another exceptional addition to this list. It comes with a full list of features in order to keep track of your kid's online and other activities via their smartphones. You will be able to monitor the web history of the target device, track the time of how long the device was used, and log keys pressed on the device.
KidLogger is available at $89 for its 1-year package.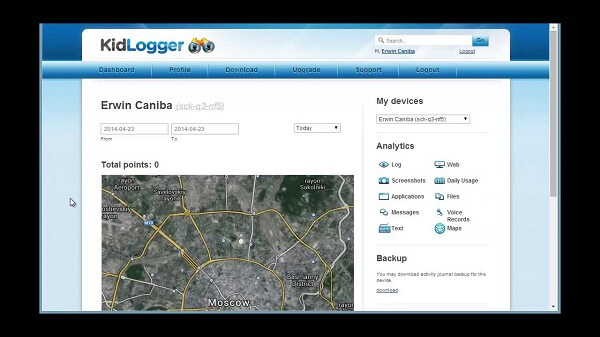 4. MobiStealth
MobiStealth is one of the oldest apps that came with the keylogger features. The app has a long list of comprehensive features including viewing photos and the videos of the target device.
MobiStealth is available for both Android and iOS devices. The price for the Android version is $16.66 and the iOS version is $33.33.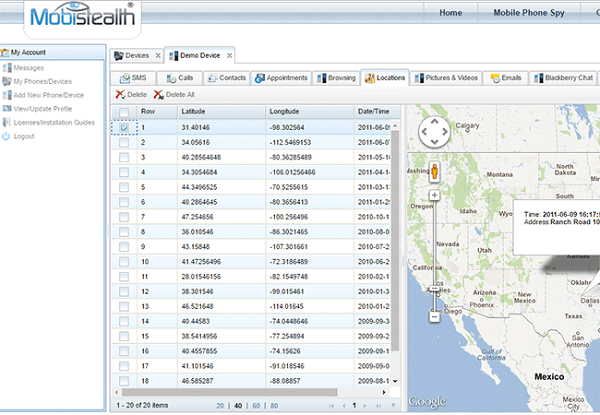 5. TheTruth Spy
TheTruth Spy another good keylogger app that can be easily be installed on the target device. But its features are not as versatile as the other apps on this list.
TheTruth Spy is available for both Android and iOS devices. The price starts at $16.99 but just with the basic features.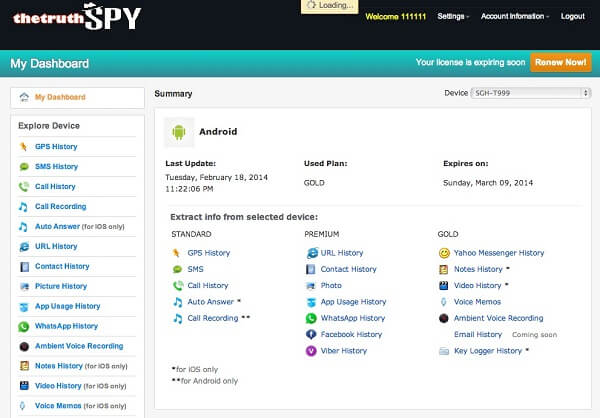 6. Hoverwatch
Hoverwatch is a hidden keylogger for android. The app works in stealth mode and shows you all the activities on the target device. The app has a very comprehensive list of features including call and location tracking.
The price of Hoverwatch starts at $24.95 per month.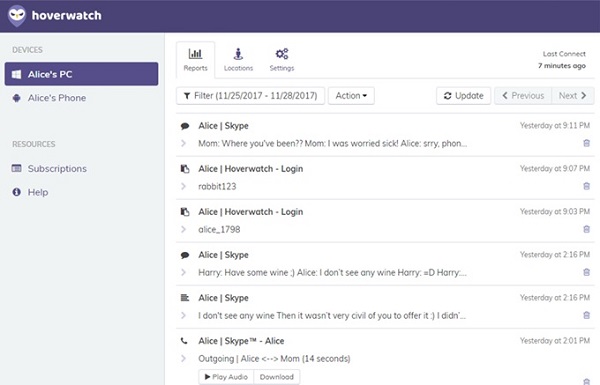 7. PhoneSheriff
PhoneSheriff was introduced as an effective parental control tool which enables the parents to monitor their kid's smartphone activities effectively. Besides keylogging, the app is capable of website monitoring, photos, and videos monitoring, tracking email and calendar events, etc.
PhoneSheriff is available at $49.00 for 6 months.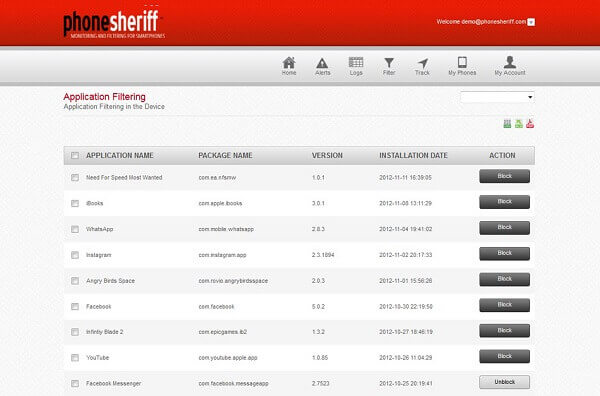 8. Copy9
Copy9 is the next keylogger app on this list. It is quite effective as well, the app stays completely unnoticeable on the target device, recording anything and everything. The app is packed with numerous features. The installation is easy and you will even find an online demo that shows you how it works.
Copy9 is available for both Android and iOS devices and the price starts from $21.60.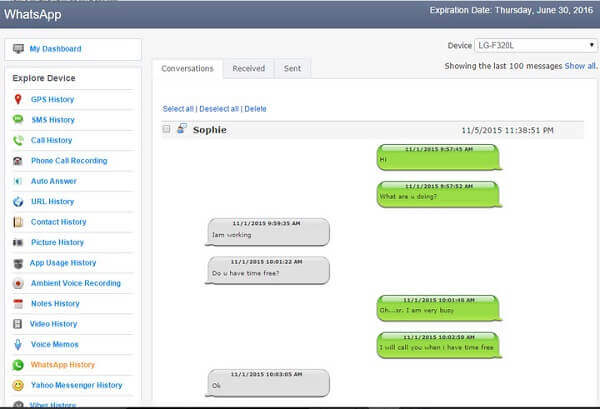 9. SpyEra
If you are looking for a good keylogger app for Android then, you may love the app called SpyEra. Overall, it is a great app with a whole lot of features. It can analyze the activities of the target device and provide you with a detailed report. You can even listen to live calls and track the location of the target device in real-time.
SpyEra is available for $8.33 per month. It is the basic version, the upper version will cost more. Although, there is a 2-day free trial available.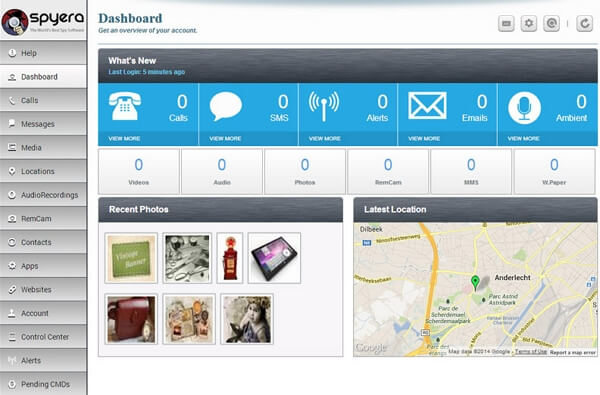 10. FlexiSPY
FlexiSPY is a great refined app with a keylogger feature. The app supports multiple platforms and is one of the oldest monitoring apps in the market with keylogging capabilities. The app is packed with numerous features including call and location tracking.
The price of FlexiSPY starts from $68.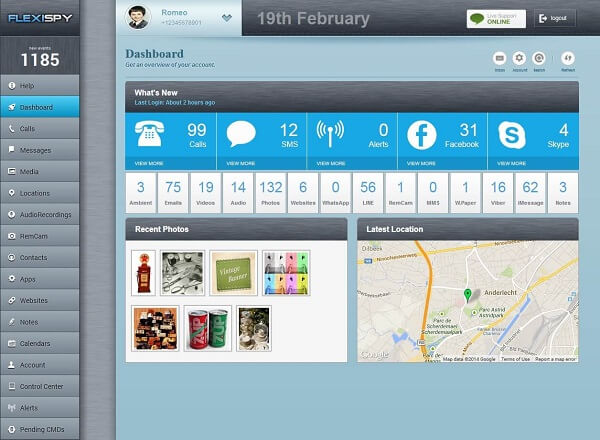 Check Out Who is The Winner!
You can check out the form below and find out the winner. Obviously, KidsGuard Pro stands out for its affordable price, easy installation, intuitive interface, and undetectable features.
| | Installation | Undetectable | Ease of Use | Root/Jailbreak | Price |
| --- | --- | --- | --- | --- | --- |
| KidsGuard Pro | 5 mins installation | | Intuitive interface | | $29.95 per month |
| Cocospy | The installation is easy | | Easy to use | | $49.99 a month |
| KidLogger | About 10 minutes | | Have no clear user guide | | $89 for one year |
| MobiStealth | Around 5 mins | | Simple to set up | | $33.33 |
| TheTruth Spy | 5 mins installation | | No clear user guide | | $16.99 with the basic features. |
| Hoverwatch | In 5 minutes maximum | | Not so user-friendly | | $24.95 per month |
| PhoneSheriff | Easy to install | | User-friendly | | $49.00 for 6 months |
| Copy9 | About 10 mins | | Not so user-friendly | | Starts from $21.60 |
| SpyEra | The installation process may cost 10 mins | | Not so user-friendly | | $8.33 per month for basic version |
| FlexiSPY | About 5 mins | | The dashboard is not user friendly | | Starts from $68 |
Summary
All these are some of the best keylogger Android available on the market. But as usual, our first and best choice is KidsGuard Pro, as it has the best features, packed with features, and due to effective keylogging. Just go for it!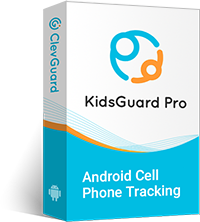 Exlusive Features of KidsGuard Pro for Android
Track the real-time location and view location history

Check all incoming and outgoing calls & SMS

Monitor app activities and know which app is frequently used

Remotely access the files on kid's phone, like contacts, notes, photos, keylogger, etc.

Monitor social media apps like Whatsapp, Instagram, Snapchat, Facebook, Viber, WeChat and more