Question:
Can you track a SIM card location?
A SIM Card allows a cell phone to get connected to a mobile network. So when it is active in a phone of any kind, it can be tracked.
If you want to locate a SIM card, you can get help from the general mobile network provider and SIM tracker apps. We also offer the best way to track a cellphone location without SIM card. Read the article below for more information.
Way 1: How to Track SIM Card Online Effectively
Basically, when we refer to SIM location tracking, it means cell phone location tracking. The traditional network provider tracking needs IMEI number of the phone, but it is hard to find or remember the said number. So, if you want to locate a SIM card number at ease, then our first sim tracker recommendation is KidsGuard Pro.
Features of KidsGuard Pro in SIM cartd tracking:
You can find out the real-time location and previous location history of the SIM card. If the cell phone is off, it will also display the last known info.
It also has a Geofence feature where if the device crosses a virtual border on the map you will be notified immediately.
You can even check the status of the cellphone where the SIM card is inserted, including the phone model, battery level, the device on or off, and WiFi on or off, etc.
It can help you monitor the track to text messages and call records of the device where the SIM card is inserted. You can listen to the call conversation remotely.
It also helps you see chats on WhatsApp, Facebook, Snapchat, Instagram, Telegram, etc.
You can do keystroke recording so that you know what is typed on the device. Also, you can capture real-time screenshots of the target device.
You can check browser history with details to know what they search on the Internet.
It also supports surround recording, allowing you to listen to phone live environment. Moreover, calls recording and screen recording are accessed.
You can set up and track keywords and get alerts when KidsGuard Pro monitors the person who inputs them.
YouTube and TikTok monitoring are available now.
The tracking is 100% undetectable because the App icon is invisible on the target device.
Guides to Track SIM Card Location Online with KidsGuard Pro:
Step 1. Create an Account
First, fill up the necessary details and then select a plan as needed. Then you create an account on KidsGuard Pro. Click the button below to start it.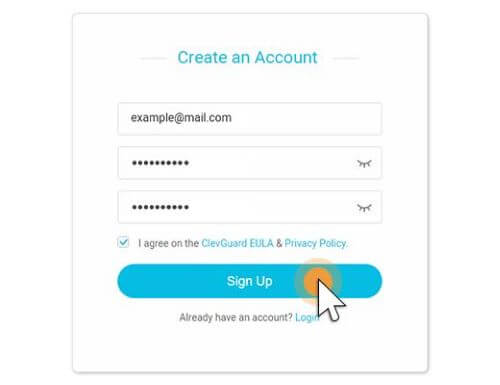 Step 2. Download KidsGuard Pro
Now, download the KidsGuard Pro Assistant app on the device you need to locate. Then, tap on the downloaded file to initiate the setup and complete the procedure. This step only needs to take 3-5 minutes.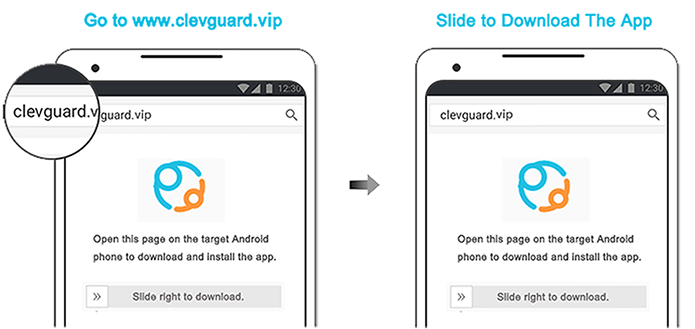 Step 3. Visit the Dashboard
After configuration, the app icon will disappear. Now, you can visit the dashboard from any other mobile using your account. To track the location of target device, select "Location" option and you can view current and previous locations on a map. Even if the GPS is off, navigate to "Wi-Fi Logger" to find the accurate location of it.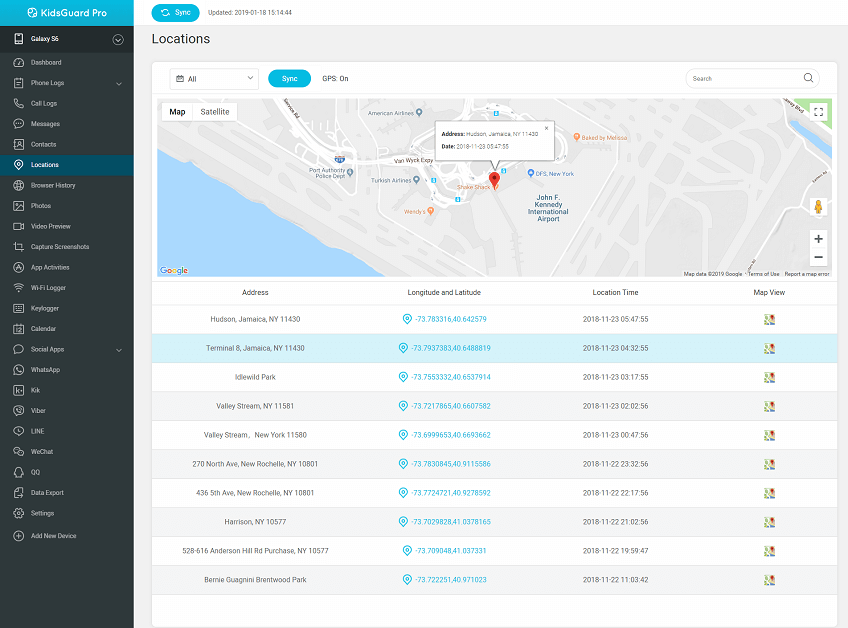 This is the hassle-free way to track your mobile phone without even using the SIM number tracker procedure. And KidsGuard Pro is also the best sim tracker app for you to try.
Way 2: Locate My SIM Card with Mobile Network Provider
If you want to locate a lost or stolen phone, you can locate the phone using a SIM card number. All it takes is getting in touch with your mobile network provider. Let's have a look at the requirements and regular procedures.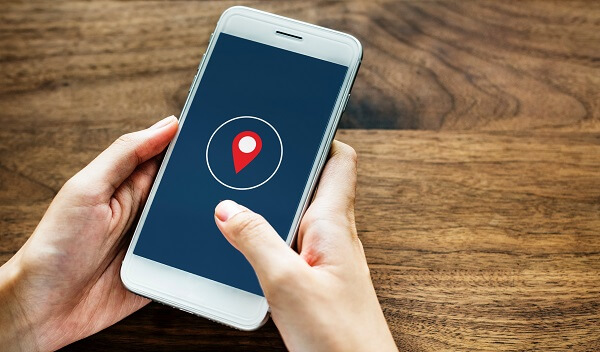 Requirements to Track Phone by SIM Card Number with Mobile Network Provider:
First, the SIM card has to be plugged into the device in order to get it tracked.
Secondly, the SIM cars need to be within a network coverage area.
Thirdly, the mobile phone must be turned on in order to track it.
Last but not least, you must know the IMEI number of the mobile phone.
Steps to track SIM card with mobile network provider:
Step 1. Call your cell phone.
This way the network provider will be able to track its last known location.
Step 2. Look for the International Mobile Equipment Identity number or the IMEI number.
This is a very unique number allocated to every device provided by the GSM network. Your network provider also uses this number in order to prevent any third-party from connecting to the same network.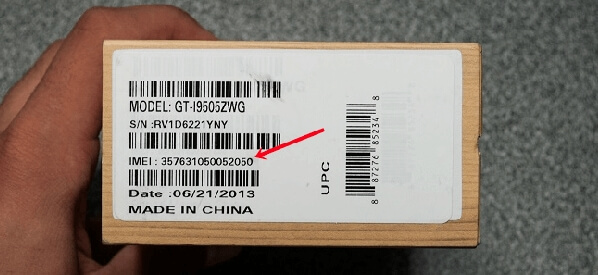 Step 3. Call your network provider.
It is time to provide them with the details of your account. Request them for the SIM card number which is connected to your IMEI and mobile phone number.
Step 4. Track down the location of your lost or stolen SIM card.
Now, you have to request for their help. If they are able to detect the signal of the original SIM card, then they will be able to track the new SIM Card using the IMEI number of your mobile phone.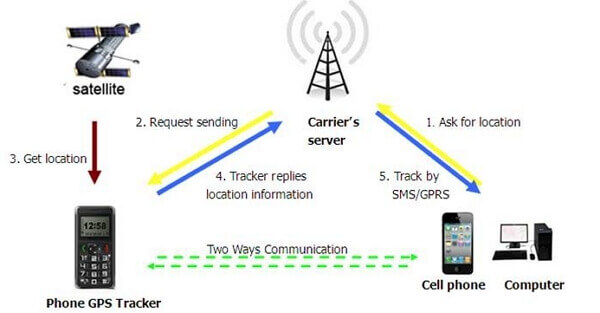 There is one more thing you have to do. If your device was stolen, you can connect your network operator to lock your SIM card. They will block your phone immediately, stopping the thief from sending any form of communicating signals or they can even send a notification to the stolen device.
Unfortunately, this is not a very foolproof procedure. You have to wait for the network provider to co-operate with you. They may take a long time to respond to your request or just ignore it altogether.
Way 3: How Can I Check SIM Details with SIM Card Tracker
There are also a lot of SIM trackers that let you get a SIM card location details. They are easy to use if you've lost your phone and want to find it quickly. It's also handy if your phone gets stolen. Here we have recommended the best SIM trackers for you.
Requirements to Track SIM Card Location Online with SIM Trackers:
The app must be installed on the target device before.
The target mobile should be on when locating.
A Popular SIM Card Trackers You May Look for:
If you wonder how to track a SIM card. Mobile, SIM and Location Info is a well-known SIM tracker app where you can keep track of your SIM information.
Here are two major advantages:
You will also be able to know about the current location and present address, so it may help find your lost phone.
It is also capable of tracking device info like name, brand, model, and IMEI number so that you can view it at any time.
Disadvantages:
Just be warned that it is available for Android only.
This app failed to run properly due to an abundance of ads asking for permissions.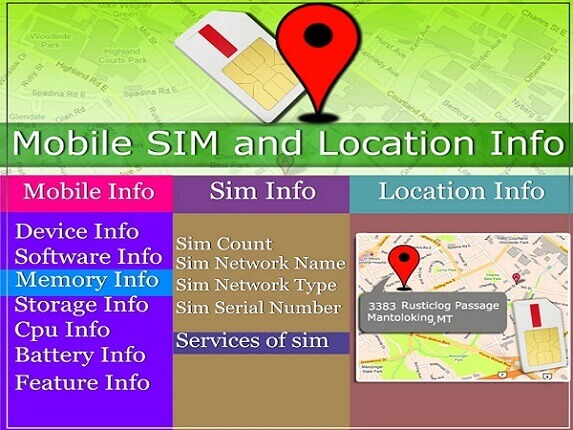 Conclusion
Overall, the general IMEI SIM card tracking method is too elaborate and you have to depend completely on the network provider. You can make use of a SIM tracker as mentioned above to track phone by SIM card number. And KidsGuard Pro is the safest and the fastest way to reach the aim easily. Not only the location tracking but other 30+ wonderful monitoring features are also equipped.