People are more concerned about privacy now more than before. With the revelation of companies like Facebook who are not keen on maintaining the privacy of their users, people are concerned.
While new products are being launched every day, people are looking for a convenient texting application where their privacy is safe. So, we have compiled a shortlist of private texting application in the article below. If you are looking for the best app for secret texting, then you must check out the following list.
Also, at the end of this post, we will introduce a tool for you to see these secret messages created from others who you want to monitor.
Top 5 Private Texting Apps You Should Know
'Is there an app for secret texting?'
Well, there is more than one private text messaging app available on the market. We have a list of private texting apps that are safe to use, and above all, these apps focus on the privacy of their customers.
So, it is worth checking out the following list of messaging applications.  
1. Signal
The first secret text app we are recommending is called Signal. Although, Signal was originally released with the name 'TextSecure Private Messenger'.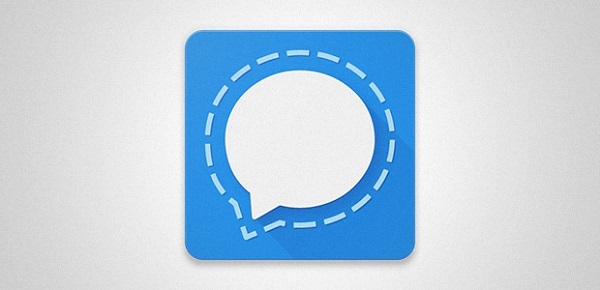 The signal is known as one of the most secure messaging platforms in the world. The app uses a very advanced end-to-end encryption to safe-keep the chats of their users. There is virtually no security risks. The developers release routine updates to cover any security flaws that may have appeared. This app is available for both Android and iPhones.
End-to-End Encryption
The messages sent via this app can only be viewed by the sender and the person who has received them. The company behind this encryption is called Open Whisper Systems; even they can't see the messages due to the encryption. Additionally, you can make voice calls, group messages, and even video calls with this app.  
Open Source
Signal uses open-source code. Anyone can view it. This allows the app, routine auditing, and helps to keep its security features up to date.
Disappearing Messages
One of the unique features of Signal is disappearing messages. So, if you want to take extra precautions, you can allow Signal to erase both sent and received messages after a certain time.
Data Storage
Signal stores only metadata, unlike most of the chatting apps on the market. So, if someone accesses your data storage, they will get information like your phone number, random keys, and your profile information. They won't have access to your conversations.
Password Security
You can also set a password to lock the app. It is a rare but very welcoming feature. Even if someone else gets access to your mobile, your messages will stay protected.  
2. Dust
If you are using the iOS platform, then Dust is an excellent secret messaging app for iPhone. Previously, the app was known as Cyber Dust. It is also available on Android platforms.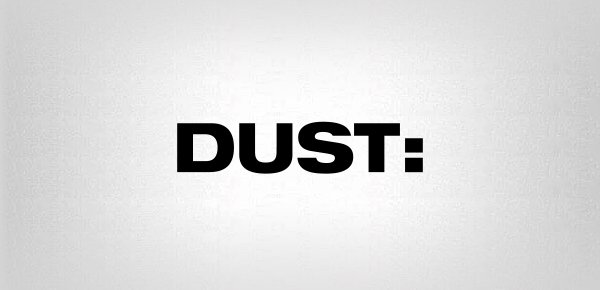 The main purpose of this app is to send private messages known as 'Dusts' to your contacts. After reading, the messages disappear within 100 seconds. There is another type of message you can send; it is called Blasts. It is a group message feature, but they can be read privately. Lastly, you have the feature to initiate a group chat, which is simply known as Groups. Currently, there are no security risks associated with Dust.
End-to-End Encryption
Dust uses very advanced encryption to protect the privacy of its users. All the photos, videos, messages are encrypted. But this app doesn't have any feature to make voice or video calls.
No Storage
The messages don't get stored on your mobile, not even on the company's servers.
Screenshot
On an Android device, if someone tries to take a screenshot of your message, the name of that person will be delivered to you. The sent message will be removed, and all the conversations with that person will be eliminated immediately. But on an iOS device, things are different. iPhone already has a feature that prevents taking screenshots. So, on the iPhone, you will get an alert if someone tries it.  
Auto Dust
All the messages are deleted within 24 hours after being read. But this feature can be disabled.
3. WhatsApp
One of the most popular names among the chatting apps, WhatsApp. With more than 300 million daily users, this app defines popularity. This app is available for both Android and iPhones. And it easy to send photos, videos, messages via this app.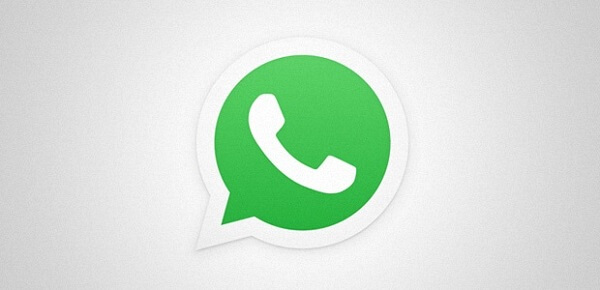 But in recent years, there have been a lot of questions regarding this private texting app. In 2014, WhatsApp was purchased by Facebook. And since then, there have been a lot of questions regarding the privacy of its users. There is also the issue of unencrypted backups.
End-to-End Encryption
The Open Whisper Systems also works with WhatsApp. It was in 2016; the company initiated a secure encryption protocol on all its platforms. Due to this security, both the sender and receiver can decode messages sent via this app. The voice messages and the calls are also encrypted.  
Encryption
WhatsApp has an option to 'Verify Security Code'. This feature allows you to verify if all the calls and messages are end-to-end encrypted. This code comes with a QR code or a 60-digit number.
Verification
The Two-Step-Verification on WhatsApp is an optional feature. It adds more security to your WhatsApp account by adding a PIN, necessary for verification.
No Messages are Stored
The sent and received messages don't get stored on WhatsApp servers. But if you have sent a message and it wasn't delivered, only then will the message get stored in the WhatsApp server. But it will get deleted after 30 days.   
4. Wickr Me
Wickr Me is one of the best secret texting apps for iPhone. This app is also available on both Android and iOS platforms. After release, this app made quite a name by providing a secure messaging service for both personal and business use.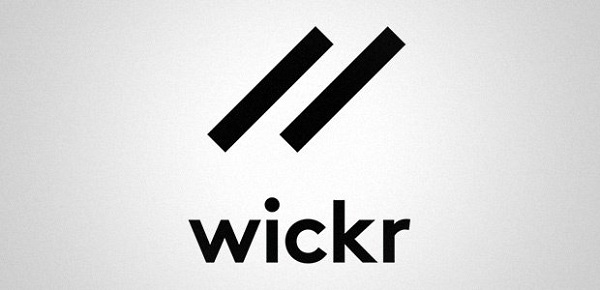 The Wickr Me app is available for free. But Wickr Pro I a paid app, but it has a 30-day free trial. Similar to Signal, Wicker doesn't have any security issues. It gets regular updates to fill out any flaws. But Wicker has been criticized by many for its closed source policy.
End-to-End Encryption
Wickr already had an encrypted messaging feature, but in 2018, the company announced a 'Me' service. This service offered encrypted calling and voice message features.   
Detect Screenshot
Another new feature, as announced by Wickr that will detect screenshots. You will get a notification if someone takes a screenshot of a message sent by you.
Overlay Protection
"Screen Overlays' is a feather for Android devices. It prevents users from interacting with the app if an overlay is detected. It is prevention from TapJacking.
Keyboards
On iOS, Wickr lets you block any 3rd party keyboards. It just protects from any personal info being read.
Secure Shredder
This is an additional security layer. This feature makes sure that the deleted messages can't be recovered. Wickr uses this feature from time to time, but you also have the power to use it manually.
5. Telegram
Just behind WhatsApp in the popularity is Telegram. Telegram has over 200 million users on both iPhone and Android. This app was released in 2013, and since then, its popularity has grown significantly.
The unique group chat feature of Telegram that supports over 100,000 members is quite popular. But Telegram has a very controversial history. The app has been banned from Russia as a result of a direct clash with the Russian government.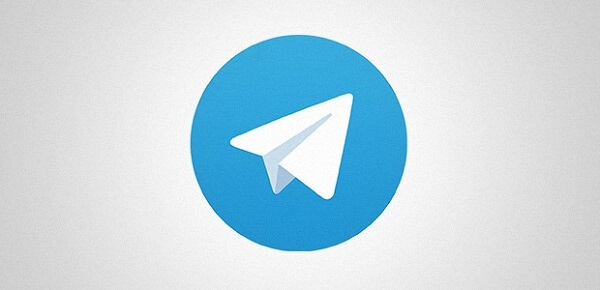 The end-to-end encryption of Telegram is not a default option; you have to enable to manually. If you don't enable the 'Secret Chat' feature, then all your conversations will be saved on Telegram's server. There also have been a lot of questions regarding the encryption protocol used by Telegram.  
End-to-End Encryption
Telegram offers a feature called Secret Chat. This feature allows users to encrypt their messages with end-to-end encryption. But this is not a default feature, unlike all the other apps on this list.
Passcode Lock
You can set up a 4 digit passcode to prevent anyone else from reading your messages.
Verification
Similar to WhatsApp, Telegram also uses two-steps verification. You have to use an SMS code and a password to log in.
Open Source
Telegram uses Open Source code; anyone can access it.
Cracking Contest
Telegram also offers a challenge to the hackers to break their encryption, offering a $300,000 reward. This helps to locate vulnerabilities.
Self-Destruct
Like other messaging platforms, Telegram also removes messages after a certain time. This feature is called Self-Destruct.
Account Self-Destruct
If your Telegram account has been sitting idly for more than 6 months, then it will get deleted.
Extra Tip: Can Secret Messages Be Seen? Yes, A Tool for You
Although we have been discussing the best way to keep your messages private since the beginning of this article, would it make you happy to see your wife or your kid using a secret texting app?
No, it wouldn't. It means they have something to hide. So, if you ever feel the urge to read those private messages, you need to be ready to use a professional tool capable of breaking through that advanced encryption.
The professional tool we recommend for you is called KidsGuard Pro. KidsGuard is an excellent monitoring tool. It is available on both Android and iOS. Provides easy installation and remote monitoring.
KidsGuard Pro is also big on its monitoring features. It will give you access to all the sent and received texts on the target device. You can monitor and record calls. 3rd party chatting platforms like WhatsApp, Telegram, and Messenger will also be within your grasp.  
Needless to say, if you are keen on reading those messages, there is no better option than KidsGuard Pro. Whats more, now you can enjoy the special 30% off for this wonderful tool.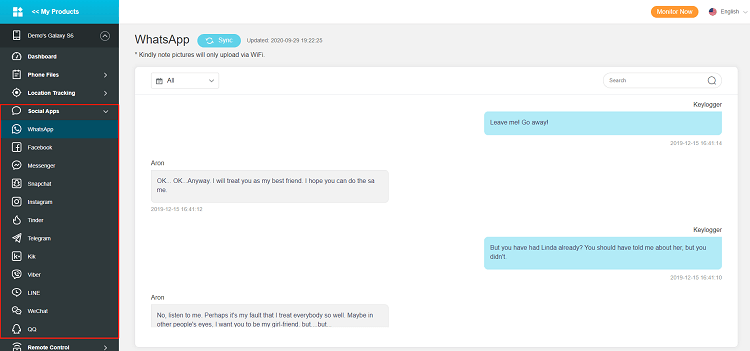 Conclusion
So, what is the best free private text and calling app for Android? Well, it is completely up to you. We have laid out all the details for those 5 apps, and you can choose whichever is most suitable for you. But if you want to read someone's private chats, then there is only one option for you; KidsGuard Pro.