These days cyber attacks are widespread. Two thousand two hundred cyber-attacks are performed every day. Therefore, people are more concerned about privacy now than before and also look for secret messaging apps.
While new secret messaging apps are being launched every day, people are looking for a convenient texting application where their privacy is safe.
So, we have compiled a shortlist of the top 10 secret texting apps for Android and iOS devices in the article below. If you are looking for the best app for secret texting, then you must check out the following list. Also, at the end of this post, we will introduce an extra tip for you and let you know how to see other's secret messages.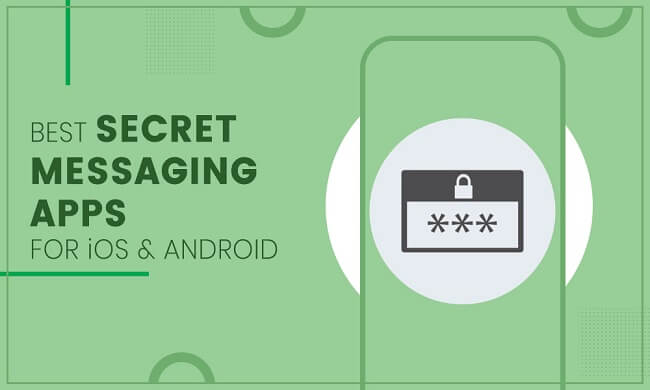 Table of Contents
What is a Secret Messaging App?
A secret messaging app is an instant messenger service that allows you to send or receive SMS and multimedia very securely. However, what distinguished it from a standard SMS service is that it uses the internet to send or receive messages. In comparison, SMS uses basic 2G towers for sending and receiving messages. Moreover, these secret messaging apps are way more secure than you can think of, and no third party, even the service itself, can't view your messages.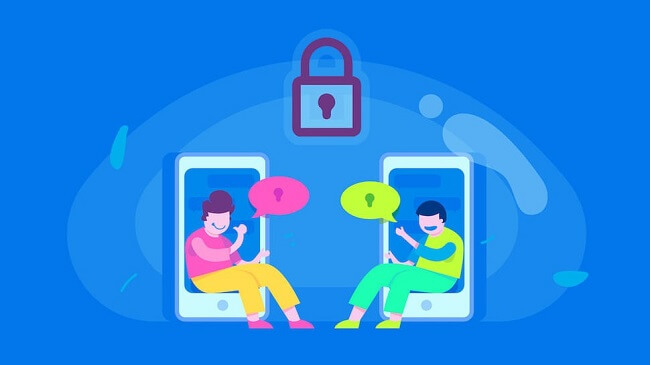 Why Do People Use Secret Messaging Apps?
There are many other reasons why some people use secret messaging apps. Below we've mentioned some of the most popular reasons why people use these secret messaging apps.
Personal Conversation:
Of course, everyone has their own space. Most people usually use secret messaging apps to have personal communication with their friends, family, employees, or it could be with any person on any topic. Because not all people have state secrets, but everyone has things that, at some point, they don't want anyone to see. That's why most people use secret messaging apps to protect their privacy and keep a secure and personal chat with others.
Cheating with Partner:
Secret messaging is usually secure and encrypted. Keeping this concept in mind, secret messaging apps might be perfect if you chat with your partner. Hence, to some extent, the secret texting app becomes one of the cheating apps for cheaters to use. We know it doesn't sound like a good thing, nor is our intention to promote cheating. But the truth is, 60% of users use secret messaging apps to cheat.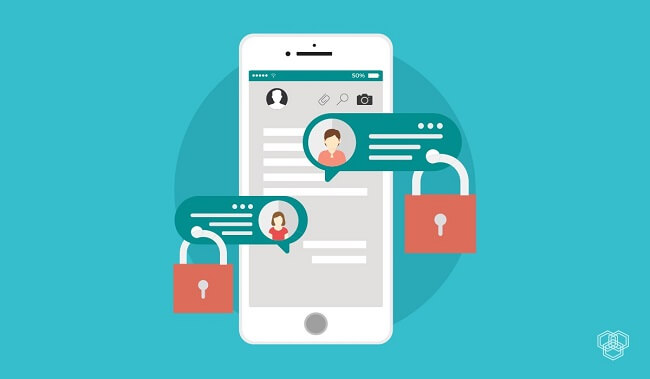 Friends Chat:
Research says that every person has at least two characters. One is their formal character which they use with their family and relatives. The second character is slang or informal character that people use with their friends. Most people prefer to use secret messaging apps to keep their second character safe and hidden from their family and relatives.
Shared Phone:
We know if you have a shared phone, the privacy thing is terrible in those cases. For example, some lower-class families buy only one smartphone for all of their siblings. In that case, having privacy in the smartphone is almost impossible. You can use any secret messaging app to keep your private conversation safe and secure.
What Are the Best 10 Secret Texting Apps?
Here comes the most awaited part: the review of the 10 best secret texting apps. Below is the article; we've reviewed the 10 best secret texting apps for you. So let's get into it!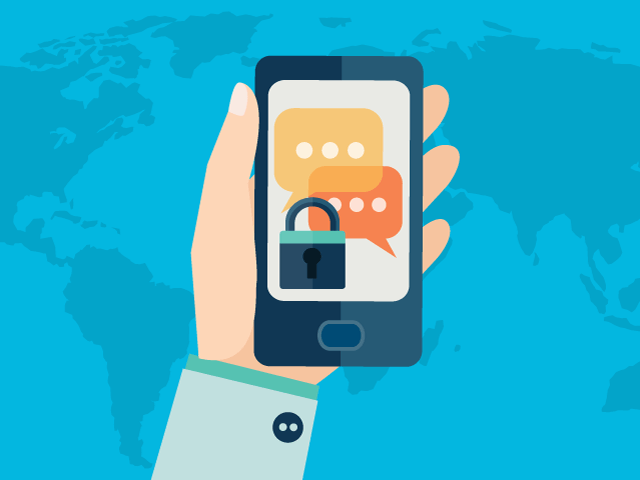 1. Telegram
Telegram is an all-in-one instant messaging app that provides complete end-to-end encryption. It's not wrong to say that Telegram is the most secure and safest IM application out there on app stores. Besides its safety, the company also claims that every Telegram message can self-destruct if a hacker tries to hack into your account.
So in the case of security and anti-hacking systems, kudos for this secret messaging service. In addition to all these features, Telegram provides an app lock system so you can protect your Telegram messages from other strangers.
Key Features:
It's no wonder no other IM service can beat the security level of Telegram. Telegram is considered the most secure and safe IM application.
Telegram is one of few IM apps that provides 64-bit encryption because most of the services can only provide the encryption of 8-bit, 16-bit or maximum to 64-bit.
The app lock feature allows you to secure all your personal and private messages on Telegram.
It offers a dark theme so that you can give your eyes some rest.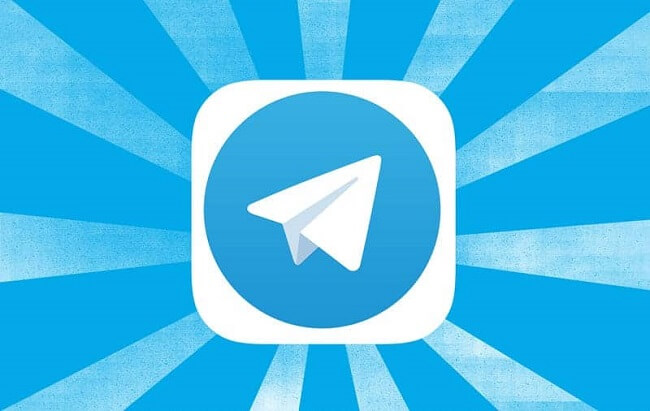 2. Private SMS Box
Private SMS Box is an entirely different yet beneficial application. The application is more focused on security and keeping your things hidden from intruders on your smartphone. One thing that we liked the most is it's undercover in the form of a calculator. Yes, it hides under the cover.
Who knows there's a complete IM service behind the calculator? Upon entering the correct passcode, press the "=" sign, and you'll be logged in to your SMS and IM chat. The application also offers complete 16-bit encryption. So don't worry about the hacking thing.
Key Features:
Undercovers itself in the form of a calculator.
Takes the intruder's selfie if someone enters the wrong passcode.
16-bit encryption so you don't need to worry about hackers and spies.
Perfect application if you're looking for a secure and want to hide your messages from other users of the same smartphone.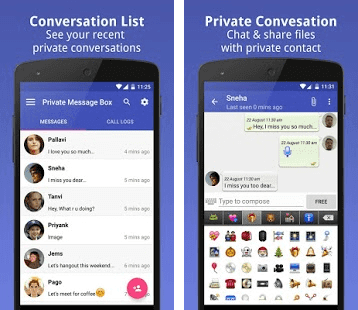 3. Threema
Threema is one of the best, and to be honest, it's the most secure IM application you can think of. Moreover, the working concept of Threema is different from any other typical IM application. First of all, the application is open-source, so anyone who wants to add their touch to an IM application, Threema is for you!
The second and the most impressive thing about Threema is its phone number-free sign-up. Yes, unlike any other IM application, Threema doesn't require your phone number for sign-up. Instead, you can add people through their Threema ID or send them an invitation link. That's it! However, one thing that we don't like and which gives it resistance towards ordinary people is its price. The app will cost you about $3 if you want to use it.
Key Features:
No phone number is required for sign-up.
Safe and encrypted.
Personal unique ID to let other people add you.
Cross-platform support.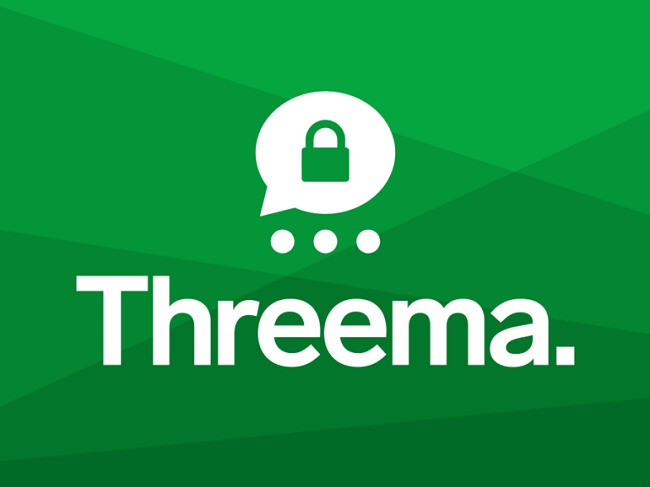 4. WhatsApp
Here comes the IM service that needs no introduction. We're pretty sure if you're reading this, you probably use WhatsApp. There's no wonder that WhatsApp is currently the #1 IM service in the world. With more than 2 billion active users, WhatsApp has become the second most used application on Android and IOS platforms. In our perspective, the thing that makes WhatsApp so popular is its simplicity and minimal UI and reliability.
Moreover, compared to any other IM platform, WhatsApp is the most trusted and authentic application you can trust so far. We know from the past few months, the change in WhatsApp's Privacy Policy affects security, but that's a separate case. Nonetheless, WhatsApp is still the #1 IM platform in the world.
Key Features:
Clean UI, powerful performance, and reliability make this IM service the #1 IM platform globally.
End-to-end encryption, so no need to worry about the hacking thing.
Muti-media support, voice call, video call and simple text supported.
Tons of privacy customizations.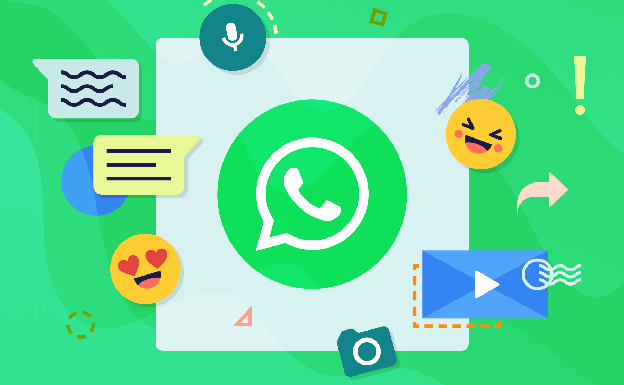 5. Signal
The Signal is an open-source IM platform that allows you to send and receive text and multimedia messages from any other Signal user. It keeps all of your safe and secure. Signal claims that even the Signal itself can't read or see your multimedia, and no one else can either. We looked over the Signal, used it and noticed that Signal is closer to building a secure and minimal IM platform. One more thing that makes the Signal best is their non-profit work. A signal is 100% free to use; there're no ads, no tracking, nor anything that can earn money to signal. Instead, it's a non-profit company and only earns through customer's donations. Kudos, Signal, for this policy!
Key Features:
100% free to use, no in-app purchases.
No ads, pop-up ads, tracking, and data collection, unlike any other IM service.
The Signal is highly focused on providing a secure and safe IM service.
End-to-end encryption with 64-bit encryption.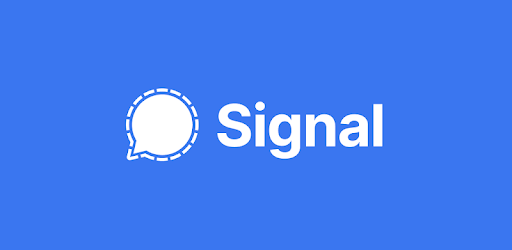 6. Viber
Viber is an all-in-one secure and trusted IM application that allows you to send instant messages to any Viber user worldwide. The app's UI and policy aresimilar to WhatsApp. But unlike WhatsApp, they don't steal your privacy. So far, we've noticed, Viber earns through advertisements. Another thing that impresses us is its unique and cool stickers. Viber is secure but not as Signal and WhatsApp (in deep analysis) if we talk about the privacy side. However, it does offer encryption for all your conversations with other users and allows you to set up an app lock.
Key Features:
All the messages, calls and audio is encrypted on Viber.
Offers Viber community where prominent people of the same interest can talk on their favorite niche.
Minimal and clean UI. No pop-up video ads that annoy and makes the experience worst.
Viber is supported on Android, iOS, Mac OS, Windows and Linux.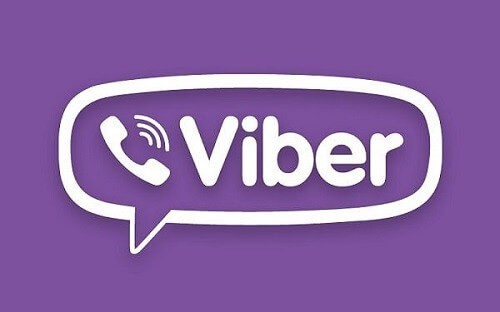 7. Wire
Now, Wire is something different from all the apps mentioned in this article. The Wire isn't just a simple IM platform where you can talk with your friends, family and other people you know. Instead, it's focused on business communication. The primary purpose of Wire is to let you create a secure chat room where you and your employees or business partners can collaborate in a much easier way. The thing that makes Wire a perfect platform for business collaboration is its way of working.
With Wire, you can send any file to your business-related people in a matter of seconds. Moreover, it also lets you make a shareable link where non-Wire users can join the chat through your shareable link.
Key Features:
Excellent for business communication and collaboration.
Shareable link so non-Wire users can also join your chat.
Awarded by the five most popular reviewing platforms.
Easy and simple UI.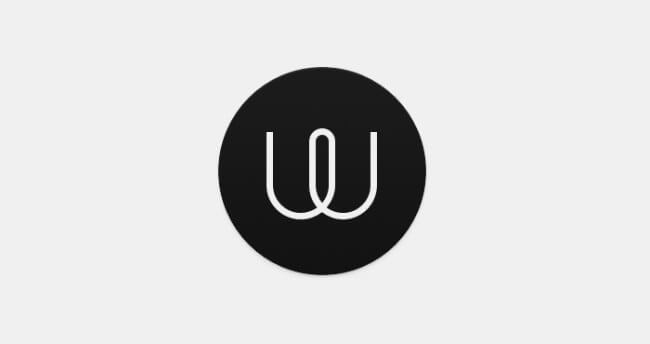 8. Wickr Me
Wickr Me is from the same company which developed the Wickr open-source collaborations project for commercial industries. They also stepped into the personal and casual IM industry with their new application, "Wickr Me". Wickr Me doesn't have anything new. It follows the same concept of what other IMs are doing on their platform.
The same typical messenger can send text, audio and video messages to other Wicker Me users. However, one thing that we don't like is its old-school UI. We know Wickr is trying way too hard in the security department, but at least they should focus on their UI. It gives the vibe that you're using 2014's WhatsApp.
Key Features:
It was made by Wickr, popularly known for marking industrial-grade open-source collaborative projects.
100% trusted and authentic application.
Straightforward UI, 80's people will love it.
Self-destruct messages feature.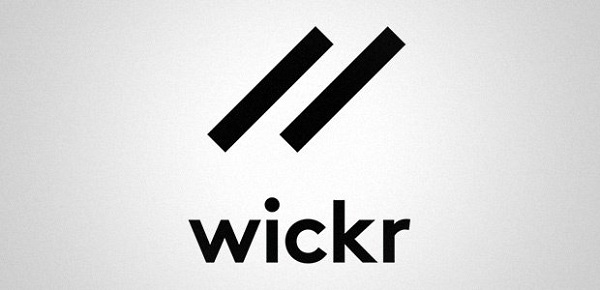 9. CoverMe
CoverMe is an IM application service that allows you to text, call, and video chat with any other CoverMe user. However, the app is much more than an IM application. First of all, it offers a secret vault where you can keep all your CoverMe media and messages in a password-protected vault. Secondly, it offers a disposable phone number so that you can keep preventing sharing your phone numbers with strangers. Overall, it's a good IM app if you're extraordinarily worried about your privacy.
Key Features:
Vault protection.
Temporary phone number.
IM service.
Self destruct feature.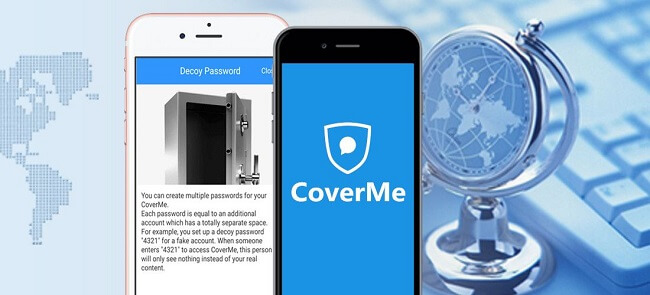 10. Silence
After checking out this application, we found. Silence is only suitable for those people who want an effortless IM experience. Believe us, the developers of Silence have taken simplicity to an extraordinary level. Moreover, note that developers no longer support this app. So only use this IM if you don't care about your privacy, and you're okay if a hacker hacks into your Silence application chats. Because the last update sent by the developer on Silence was on March 26, 2018, and it's 2021. So, use it at your risk. This app is also acceptable for anyone who only needs an IM application and has nothing to do with privacy.
Key Features:
Straightforward UI.
IM supported.
Best for those who only want an IM application.
Only text, no other service.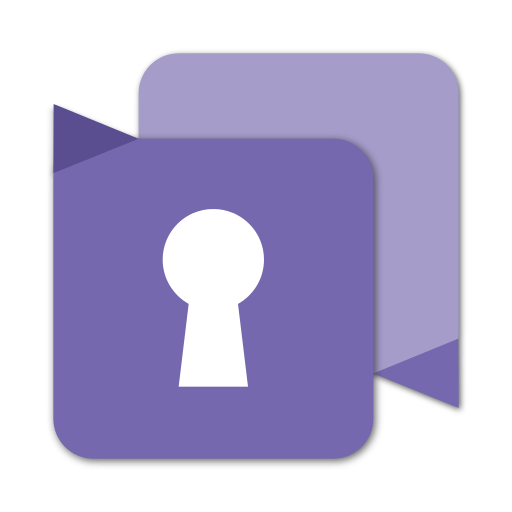 Bonus: Can Secret Messages Be Seen? Yes, A Tool for You
Although we have been discussing the best way to keep your messages private since the beginning of this article, would it make you happy to see your spouse or your kid using a secret texting app?
No, it wouldn't. It means they have something to hide. So, if you ever feel the urge to read those private messages, you need to be ready to use a professional tool capable of breaking through that advanced encryption.
The professional tool we recommend for you is called KidsGuard Pro. KidsGuard Pro is an excellent monitoring tool. It is available on both Android - KidsGuard Pro for Android and iOS - KidsGuard Pro for iOS. Provides easy installation and remote monitoring.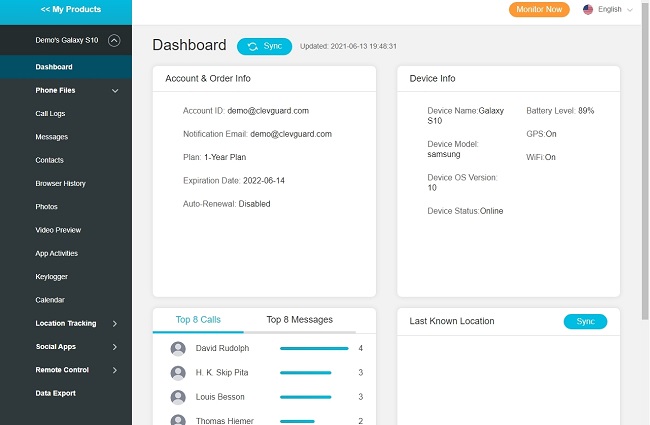 KidsGuard Pro is also big on its monitoring features. It will give you access to all the sent and received texts on the target device. You can track browsing history, check and record phone calls, read text messages, track location, monitor social media apps like WhatsApp, Telegram, and Facebook Messenger, etc. These will easy be within your grasp.
Needless to say, if you want to have a full picture of someone's phone, there is no better option than KidsGuard Pro. Whats more, now you can enjoy the special 30% off for this wonderful tool.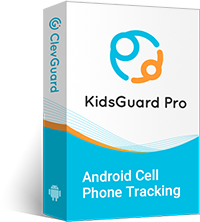 An Array of Amazing Features
Track cell phone location in real time and view location history
Check all incoming and outgoing calls & SMS
Spy on social media apps like WhatsApp, Instagram, Snapchat, Facebook, Viber, WeChat and more
Remotely access the files on the target phone, like contacts, photos, call logs, etc.
Conclusion
In today's world internet has made our lives way more straightforward than you can think of. In just a few nanoseconds, you can send or receive your messages to anyone around the world instantly without any delay. It's all possible through today's advanced secret messaging apps. They use the internet to send and receive all your messages in a few nanoseconds from anyone worldwide.
Now, how will you know which secret messaging app is best for you? That's why in this article, we've reviewed the 10best secret IM applications for you! However, if you want to read someone's messages even the secret one, KidsGuard Pro will be the best choice for you!