Can You Block Websites on iPhone and iPad?
Yes, Some websites can be harmful to your kids and can change the mind of your child, and also can share adult content. For a positive mindset of your child, you have to keep away your child from such websites and web pages. You may think about how to block websites on iPhone. It is possible and can easily block websites on iPhone. There are different ways to keep your kids from porn websites. You can also report the harmful content to remove from the website. But an easy and simple way is to block such web addresses from the iPhone and iPad that your children are using so that they can't re-access them.
Method 1: How to Block Websites in Safari on iPhone / iPad?
Limit adult content in Safari
Suppose you are not too anxious and only want to keep away your children from clicking the links that protect them from adult content, or only a few websites you want to ensure that they never visit. In that case, you can blocklist the feature by using automatic settings. Before getting started, you have to ensure you need to set up screen time on your device.
Step 1. Open settings from your device,select "Screen Time".
Step 2. Go to "Content & Privacy Restrictions. And hit "Content Restrictions".
Step 3. Click on "Web Content",then go to "Limit Adult Websites".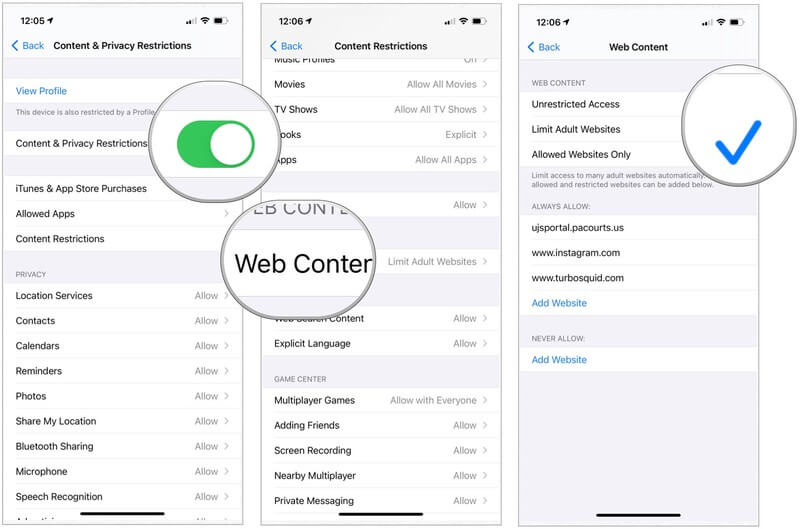 Block Specific Websites in Safari
For all the young children, or if you want to ensure that nothing to be accessed without your permission, you will be able to disable everything you want and then go back to the websites and web pages you think are permissible. Follow these steps to know how to block websites on safari iPhone.
Step 1. First of all, go to the "Settings". Select "Screen Time".
Step 2. Go to the Content & Privacy Restrictions,and choose "Content Restriction".
Step 3.Click on "Web Content" and select "Allowed Websites Only". Click on "Add Website".
Step 4.Then add "Title" and "URL" for the required website or webpage.
Step 5.Then select "Back".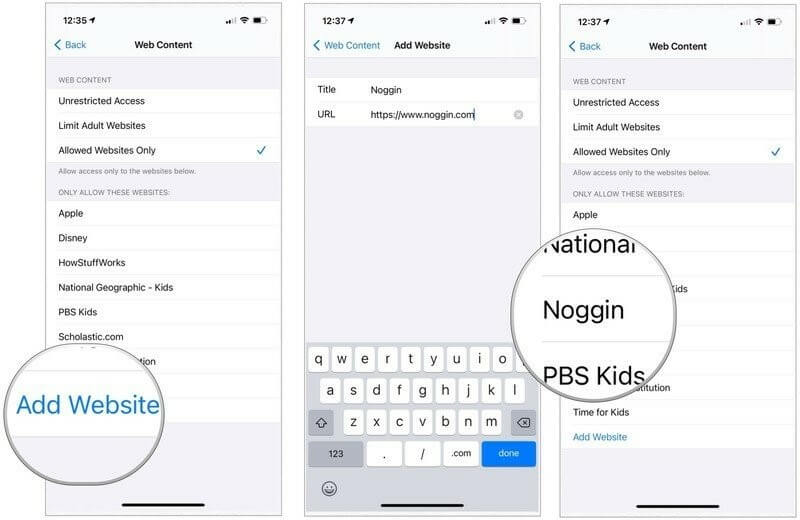 Method 2: Apps to Block Websites on iPhone
In this part, we will discuss the following two best applications among the various methods of blocking websites on iPhone.
BlockSite
The BlockSite is a cross-platform Free application and a Chrome extension that is quite helpful for you to blacklist websites and webpages that you don't like. It depends on you for how long you want to block a website or a webpage. The BlockSite app is useful for you outside of the web browser. It enables you to block the URLs in the social media applications like Twitter, Facebook, Instagram, and other distracting application on your Android phone as it is compatible with only Android devices. Moreover, you can also set a timer for the block websites. You can easily have a useful schedule of rest and work times. And, you can also use this app to keep your kids away from unwanted websites. They will not be able to access any harmful or adult content website even if they suddenly click on the advertisement of such a website.
You can use this app by following these steps:
Go to Play Store and install the BlockSite application.
After installation, open the app.
Go to the mobile settings and 'Enable' the app in order to allow it to block the websites.
Click on the Green icon "+" for blocking the first app or website.
Click on the checkmark to confirm the web address has been successfully blocked on the top right corner.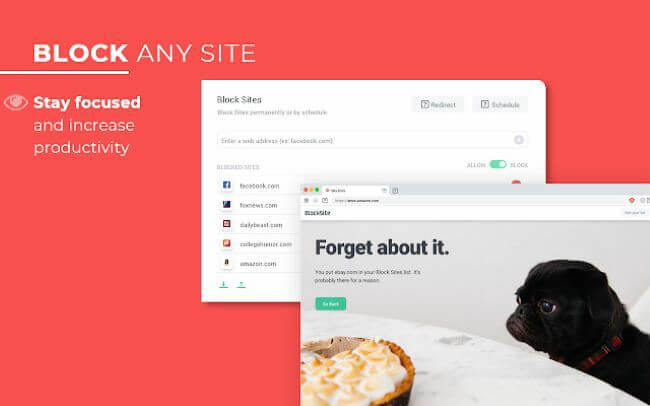 Zero Willpower
The zero willpower is a free app that is available on Apple Store for your iPhone. It is helpful for you to block unwanted websites. If you want to block a few web pages on your iPhone quickly and free of cost, then the Refrain app can be the best choice. This third-party iOS application enables you to stop the iPhone from accessing the said website addresses quickly. However, it does come with a catch. It is compatible with iOS devices. You can use this app by following these steps:

Visit the App Store, and install the zero willpower application on your device.
Open the installed app, click on the Distracting Site List
Type the web addresses you are looking to block, and save updates on your iPhone from the blocking websites.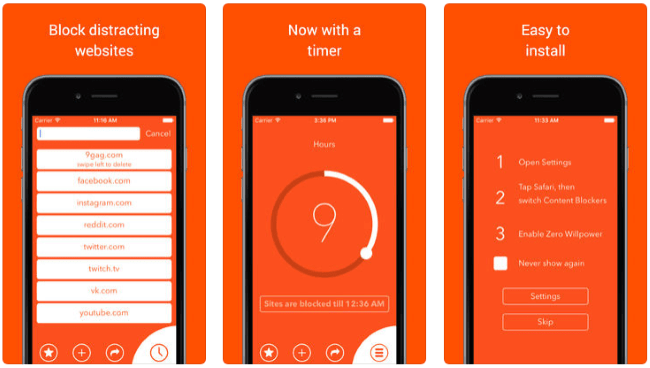 Tip: Using Parental Control Apps to Protect Kid's Online Safe
There are several apps for the parents to have control over their kid's devices. Parents can protect their kids by making their online activity safe. These software and apps help keep your kids safe and secure while using their mobile devices and computers. There are many Parental Control apps, KidsGuard Pro for iOS is the best one. It enables the parents to control their kid's activities on iOS 9.0 - iOS 14.Don't miss it!
Which One is the Best Method?
As everybody knows, there are many ways to block websites from a particular device, but every way is not a good way. There are a few disadvantages of some methods. Use the screen time method in order to block a website also has a few negative effects. If you use too much screen time, it may cause chronic neck, obesity, sleep problems, etc. The kids have to use 1-2 hours of screen time every day. Moreover, the adults have also to make sure the limit time is exclusive of working time. Similarly, blocking websites in Safari on iPhone & iPad is also not good in all aspects. The best way is to use a parental control app to block the websites from a particular website. Moreover, the parental control applications also help you to know the other online activities of your kids. So, for better outcomes, you can choosee to use the best Parental control app like KidsGuard Pro for iOS, which can monitor your kid's ios devices activities.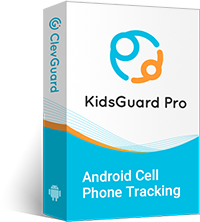 KidsGuard Pro for iOS
Over 20+ features for iOS monitoring (SMS, calls, WhatsApp, etc.)
View the target's iCloud data without target's iOS device
No jailbreaking is required and it's 100% safe to use.
Sync data over Wi-Fi every time without USB connection.
Even deleted files can be checked and monitored.
Check the location history of the target iOS device
Conclusion
A lot of websites are not good to be in the children's access as they may have distracting content or adult content, which is not good for the children. So, you can use several ways to block such websites so that your kids can't access them. However,the best method is to use a parental control app for this purpose. After installation and settings, you will be able to block unwanted websites so that your kids can't access them. Moreover, a good parental control app like KidsGuard Pro for iOS enables you to know everything happening in the device on which you have installed the app.