With more than 1 billion teens users as of now, WhatsApp is one of the fastest growing social media apps for them to share messages, audios, images, status, make voice and video calls and much more between each other. With all these benefits, Is WhatsApp safe for kids? There are numerous secury and pricacy concerns of this platform as well. If you're a thoughtful parent, you many want to monitor your child's WhatsApp and keep a check on their online activity.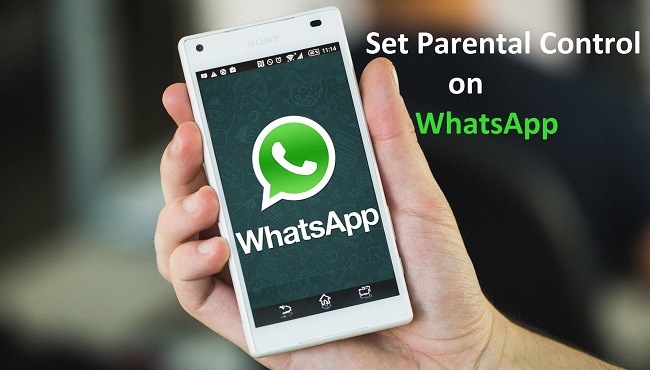 Through the WhatsApp parental control application, this becomes possible. Read this article and learn how to set up WhatsApp parental control on your child's phone.
Is It Necessary to Set Parental Control on WhatsApp
What are the negative effects of WhatsApp for kids? There are several reasons of why a parent should opt for WhatsApp parental control.
Addiction: Teens may spend too much time on WhatsApp and become totally addicted to this application, several health issues crop up and grades drop as well in the long run.
Potential sexting and adult content: They are not mature enough to know what kind of media sharing can put them in danger.
Cyber bullying: There may be many predators with bad intentions that can get in touch with your child and send cruel words or photos.
Privacy concerns: Due to security problems, your child's data may get leaked on the web.
These reasons make it necessary for the parent to opt for a WhatsApp parental control free. However, too much snooping around and monitoring your child's phone will make them not trust you or open up to you that much. Then, how can I monitor child's WhatsApp without them knowing? It's suggested to get a reliable 3rd party parental control application. In this following part, we will dive deeper into how to pick a good app.
What You Can Do if Using WhatsApp Parental Control App
Chosen by more than four million parents, KidsGuard for WhatsApp is the leading way with its parental control WhatsApp monitoring. In order to protect your children from all the hazards that they may face, KidsGuard for WhatsApp is able to monitor all your children's activities taking place on their WhatsApp and then upload the recorded data on your online account. This app adopts real-time WhatsApp monitoring, so you can keep your children safe and track WhatsApp from the online dangers for 365/24/7.
Another good thing about using KidsGuard for WhatsApp as a parental control is that it does not allow your kid to tamper with it because this app runs secretly in the background. They can continue using their device without even knowing that parental control has been deployed. You can do a wide range of things with the help of this parental control app. Some are given below:
1. Monitor WhatsApp chats and detect any inappropriate content
This feature can give you a clear view of WhatsApp chat history. You can check sent, received, and even deleted WhatsApp messages. Media files like shared images, videos, audio clips, documents and more can be easily tracked. The parents can even search for any indecent message exchange or any sensitive content exchange and put a stop to it.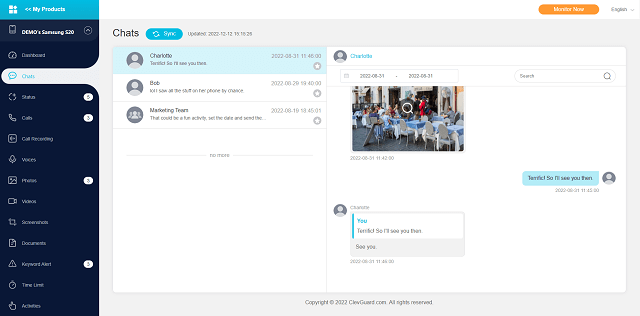 2. Check who your kid is talking through WhatsApp audio/video calls
This can be done by combining WhatsApp calls, and call recording feature. You will get a list of call history, including outgoing, incoming and missed types, caller names, duration, date and time. You can also listen to call conversation and know what's happening around your child.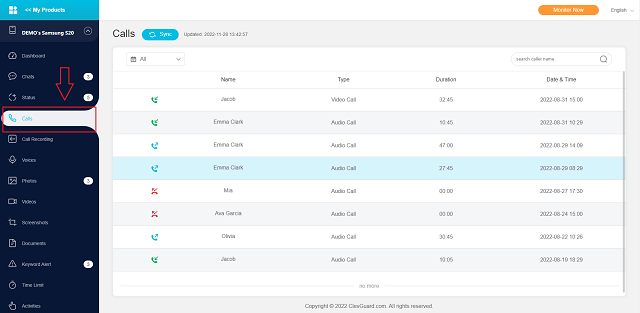 3. Inspect every shared WhatsApp status even those private ones
Teens like WhatsApp status sharing. However, disappearing photos and texts can be risky when it comes to safety and transparency. Because of this, parents are able to monitor the public, private and disappearing status of your child and her/his friends effectively with KidsGuard for WhatsApp app.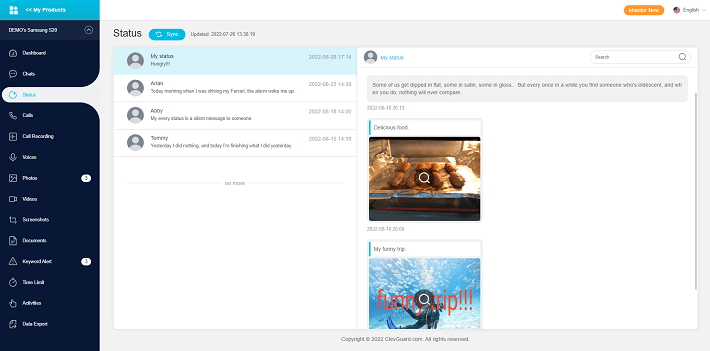 4. Other Features Worth Mentioning
KidsGuard for WhatsApp not only works effectively to monitor the WhatsApp application on the target phone but it has several other attractive features as well which are mentioned below.
Parents can check how much time your child spends on WhatsApp, including frequency, time and date. This helps you determine whether it's normal or does it have to be reduced.

This app can capture live screenshots once your kid is online on WhatsApp, which display the using details directly and intuitively. These screenshots also get deleted automatically from the target device.

Parents can have some thorough ideas of your kid's phone status, like WiFi connection, battery level and more.

This application is 100% hidden on your child's device.
You can try out the live free demo and then take a call if you want to purchase it or not.
How to Set Up WhatsApp Parental Controls Using KidsGuard for WhatsApp
To use KidsGuard for WhatsApp, it doesn't require professional knowledge, and the whole process can be done within a few minutes if you have access to the child's device. Follow the below steps to know how to monitor your child's WhatsApp using this WhatsApp parental control app.
Step 1: Click Monitor Now button to register at KidsGuard for WhatsApp with your email address. Buy a pricing plan to activate all advanced WhatsApp parent kit features.
Step 2: Take your child's phone and navigate to http://www.installapk.net and download the app.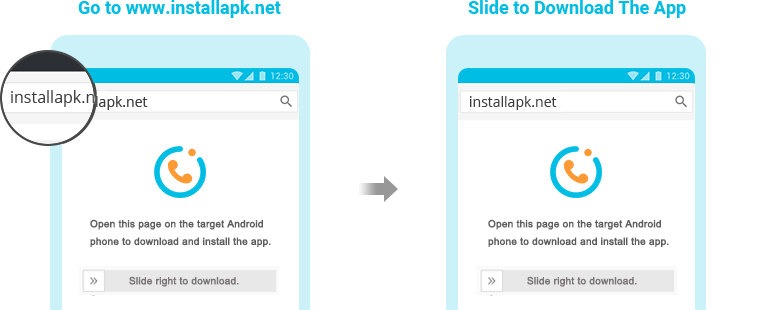 Step 3: After that, install the app on your child's phone and sign in with your account. Complete the configuration when prompted. The app icon will soon disappear from the home screen when you finish the setup wizard.

Step 4: Now on your computer or smartphone, visit KidsGuard for WhatsApp official website and log in to the web control panel and you will be able to monitor your child's WhatsApp without them knowing.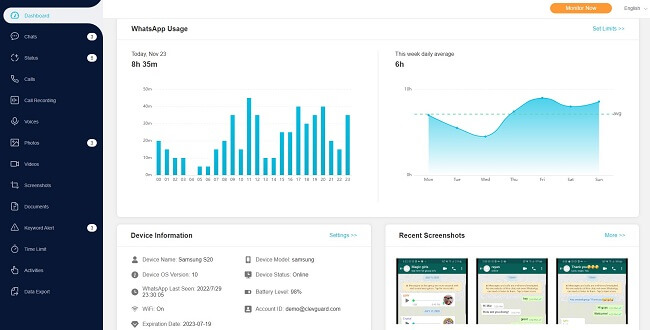 That's it! For those who wonder how to monitor child's WhatsApp messages and other activity, KidsGuard for WhatsApp is a great way to remotely keep them safe from threats online.
Parents Need to Know More about WhatsApp Parental Control
Through a recent survey it has been found out that most of the younger generation kids like WhatsApp so much that they use this application everyday and for a lot of time. It is very essential for parents to know the positive and negative effects of this application.
Positive Aspects
User-friendly and free to use: WhatsApp is completely free to use and seamless operation. It also acts as a means to connect like-minded people through the group chat feature.
Fast information sharing: WhatsApp just needs Internet to share information from one party to another. Through it the children can interact freely with their teachers and friends.
Privacy and end to end encryption: This application provides end-to-end encryption, this means that any data which is shared through this application is very secure and cannot be tampered with.
Any data export and import: Any export and import of data in WhatsApp can be done seamlessly without any extra effort. With just one click any data or information can be transferred. Be it audio, video, media messages, PDFs, and spreadsheets, you can send and receive anything.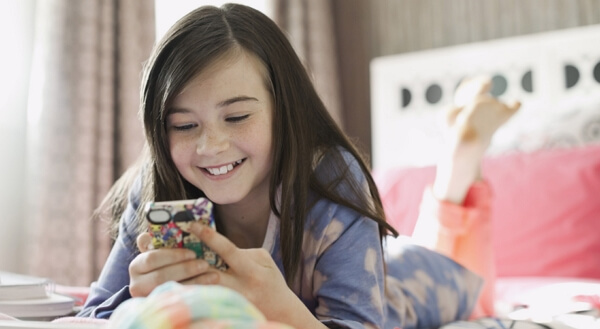 Negative Aspects
Distraction: This application is a form of a distraction for all the children. They lose focus on what's more important in their lives and immerse themselves in chatting and exchanging data and messages with their friends.
Chance of obsession: When a child becomes addicted to this application, they tend to remain in the virtual world and don't get to experience the real lessons life has to teach. They get obsessed with sharing selfies, audio and videos among friends.
Laziness: When a child is obsessed with this application, they choose not to go out or do any other activity. This makes them very lazy and this can have detrimental effects on their health as well as social behavior.
Health risks: Constant typing on the application and being constantly exposed to the harmful waves from the phone can have detrimental effects on health to and several health problems start cropping up.
Sleep deprivation: With all this addiction and obsession comes sleep deprivation. Many children these days stay up late at night chatting and exchanging data with their friends. This is a very bad practice.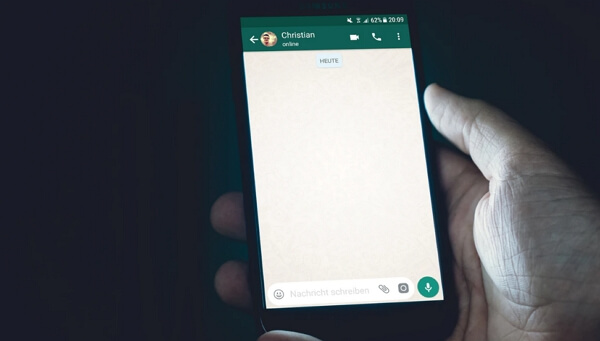 Conclusion
WhatsApp has been proven to be great in several ways but when the child is too young or behaving abnormally it is always better that you keep an eye on their activity on WhatsApp. This way you can keep your child safe and secure and avoid any unwanted situation to crop up. The best application to monitor WhatsApp activity of your child is the WhatsApp online tracker called KidsGuard for WhatsApp. It is a highly advanced WhatsApp parental control app that will certainly meet every requirement of yours.