As a parent, I understand the worry that comes with handing your child their first smartphone. Suddenly, they're out in the world with a device that can connect them to anyone and anything. It's only natural to want to keep them safe. In my quest to ensure my daughter's safety, I've learned a great deal about how to track my daughter's iPhone.
In this article, I'll share with you what I've learned, including how to use Find My iPhone, Google Maps, professional cell phone tracking software, IMEI number tracking, and family tracking services from cellular companies. Just keep reading.
Part 1: Why Should You Track Your Daughter's iPhone?
"Why should I track my daughter's iPhone?" There are several reasons why this might be beneficial. For starters, tracking your daughter's iPhone can help ensure her safety. In a world where danger lurks around every corner, knowing your child's location can give you peace of mind.
Furthermore, tracking your daughter's iPhone can help you monitor her digital activities. This can be particularly useful if you suspect that she's engaging in dangerous or inappropriate online behavior.
Lastly, tracking your daughter's iPhone can help foster trust between you and your child. By openly discussing the reasons why you're tracking her phone and setting clear boundaries, you can create an environment of trust and mutual respect.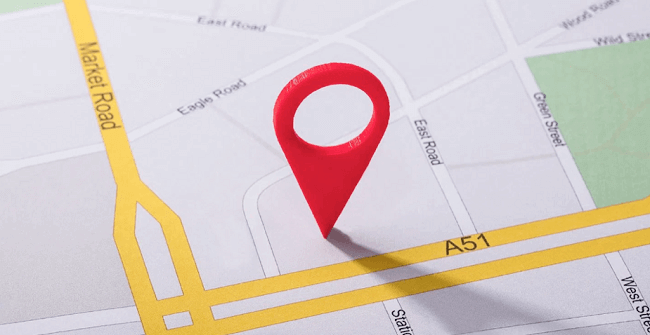 Part 2: How Can I Track My Daughters Location on Her iPhone?
Now comes the meat of our discussion: "How can I track my daughter's iPhone?" There are various ways to do this, each with its own set of pros and cons. This guide will outline the most effective methods, so you can choose the one that best suits your needs.
1. Track My Daughter's iPhone with Find My iPhone Feature
One of the first lessons I learned in my journey to track my daughter's iPhone was about a built-in feature on all Apple devices called Find My iPhone. This application uses GPS to locate the device it's installed on. As long as the locator feature is enabled on the device, you can track it.
On yours and your daughter's iPhones, go to the Settings and then tap on Apple ID at the top. From there, select Find My, toggle on Find My iPhone and Share My Location switches.

On your own iPhone, go to Family Sharing and click Add Member to invite your daughter to share her location.
After your daughter accepts the invitation, you can track your daughter's iPhone location on your own device.
Or you can log into your daughter's iCloud account on a computer. From there, you can see the device's location on a map.
Sign in icloud.com/find with your daughter's iCloud.
Choose All Devices and find your daughter's iPhone.
Now see her location on the map.
Cons

You have to access your daughter's iPhone or know her iCloud credentials.
Your daughter will know that you track her iPhone location with this method.
Both devices should be connected to a network.
2. Track My Daughter's iPhone with Google Maps
Another tool I've found incredibly useful in learning how to track my daughter's iPhone is Google Maps. This application is not only great for navigation but also offers a feature called Location Sharing. This feature allows you to share your location with others and vice versa.
Open the Google Maps app from your daughter's iPhone and tap on her profile picture in the top right corner.
Tap on Location Sharing. Then select your own name or number and choose the period for location sharing details.

Click Share and you will recieve a link. On the Google Maps of your own device, open the link to track your daughter's iPhone.
You can also go to the Timeline feature in Google Maps to see location history of the connected device.
Cons

You and your daughter should have a Google account.
A stable network connection is required for a real-time location updating.
3. Track My Child's iPhone With Them Knowing with Phone Tracking Software
Don't want your daughter know that you are tracking her iPhone location? Well, in this situation, a professional cell phone tracker like KidsGuard Pro can be useful. This app allows you to track your daughter's iPhone without her knowing. KidsGuard Pro provides a range of tracking features, including real-time tracking, geofencing, Wi-Fi logger and even control over certain aspects of the phone.
The iPhone tracker online is 100% safe and undetectable. It supports all models of iPhone and all iOS versions.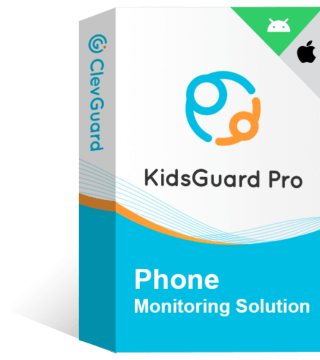 KidsGuard Pro: Undetectable Cell Phone Tracker
Use GPS location tracking, it can show the location history with list view and map view.
Track your daughter's location of iPhone with detailed address, date and time.
Track WiFi location to know where your daughter's iPhone travels. Know the WiFi name, address, when and how long her iPhone connected.
Set up Geofence by creating virtual fences on the map. If it is crossed, you will be notified immediately.
Track the location of other social media apps on your daughter's iPhone such as WhatsApp, Facebook, Instagram, Snapchat, etc.
How to Use KidsGuard Pro iPhone Tracker to Track Your Daughter's iPhone Location Without Her Knowing:
Step 1. Sign up/in the website with your email and get a Kidsguard Pro plan for tracking features by clicking the button below.
Step 2. To check your daughter's iPhone location history, download and install Kidsguard Pro from www.useapp.net on your computer.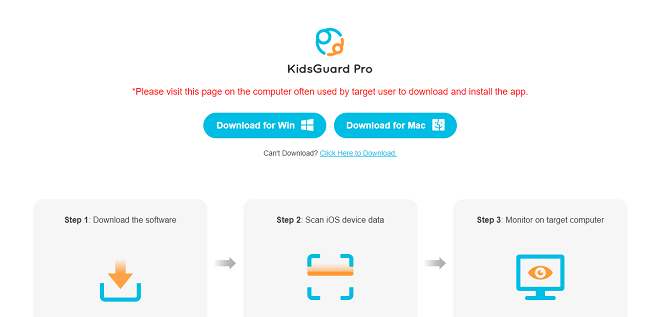 Step 3. Connect your daughter's iPhone to the computer via USB connection or Wi-Fi, then start monitor your daughter's iPhone location on the Locations tab from the dashboard.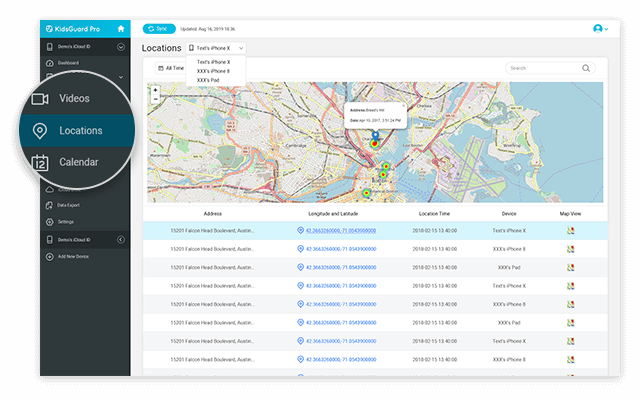 Other Features of the iPhone Tracker Software:
Track messages, call logs, contacts, photos&videos on targeted iPhone.
Track Notes, Voice Memos, Reminders and calendar.
Secretly monitor browser history including safari and safari bookmarks on iPhone.
Check social apps data like WhatsApp, Wechat,Line, Viber, Kik and more.
4. Track My Daughter's iPhone with IMEI Number
Every cell phone has a unique 15-digit number known as the International Mobile Equipment Identity (IMEI). This number can be used to track the phone in case it gets lost or stolen.
To find the IMEI number, simply dial *#06# on the phone. Write down the number and keep it in a safe place. If the phone ever goes missing, you can provide this number to the police and your cell phone provider or a IMEI tracker online to help track it down.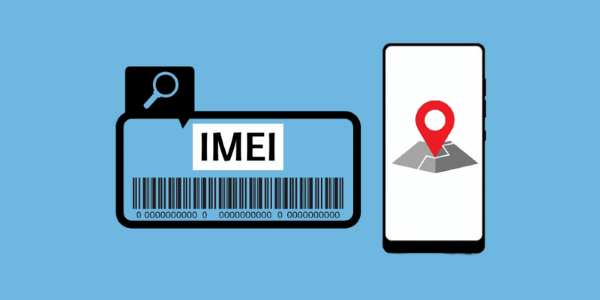 Cons

This method doesn't provide real-time tracking.
This method is less effective.
5. Track My Daughter's iPhone with Family Tracking Service from Cellular Company
Lastly, I discovered that many cellular companies offer family tracking services. These services allow you to keep track of all the phones on your plan. For instance, AT&T offers a service called FamilyMap, and Verizon has a similar service called Family Locator.
These services typically require a monthly fee but offer a range of features, including real-time location tracking, location history, and even geofencing. I found these services to be a great addition to my toolkit for tracking my daughter's iPhone.
Cons

Yours and your daughter's iPhones have to be subscribed to the same carrier.
Conclusion
Learning how to track my daughter's iPhone is no small feat. However, with the right knowledge and tools, you can ensure your child's safety and well-being. Whether you choose to use the Find My iPhone feature, Google Maps, phone tracking software, the IMEI number, or a family tracking service from your cellular company, remember to use these methods responsibly.
Finally, if you want to track your daughter's iPhone location with precise and without her knowing, the professional cell phone tracker, KidsGuard Pro is your best choice. Just sign up and give it a try Now!