I remember when Google Maps first emerged on the digital scene. It was a game-changer, to say the least. Not only was it a free tool that allowed us to navigate the world, but it also offered an array of features that made it indispensable in our everyday lives. As a user, I was thrilled by its efficiency and convenience.
Over the years, Google Maps has evolved and adapted, introducing new features to meet the changing needs of its users. But one of its most impressive capabilities is the ability to track cell phone locations. In this article, I will delve into the power of Google Maps cell phone tracker, focusing on how you can use it to track cell phone location free using Google Maps.
Part 1: How Does Google Maps Work?
Let's first understand how Google Maps works. To put it simply, Google Maps uses data from satellites that orbit the earth to create a detailed and accurate map of our world. This data is then combined with information from other sources such as street view, aerial photography, and user-submitted data to create the map we see on our screens.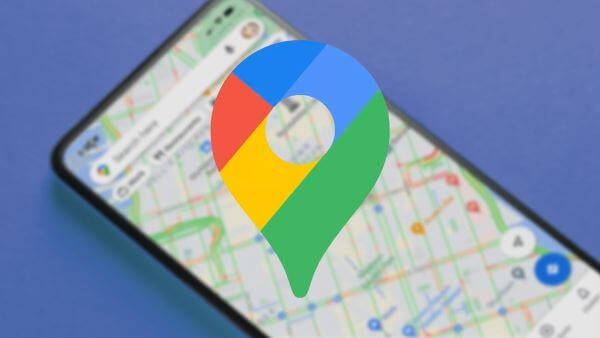 But Google Maps is not just a map; it's a complex system that utilizes GPS (Global Positioning System) technology, IP address, and WIFI information to provide location-based services. This means it can determine where you are and provide directions to where you want to go. It's this exact capability that empowers Google Maps to track cell phone locations.
Part 2: The Power of Google Maps: Tracking Cell Phone Locations
1. Features of Google Maps Phone Tracker
The Google Maps phone tracker is quite powerful, offering a host of features that make tracking a cell phone location easy and efficient.
Real-time tracking: You can see the device's location as it moves.
Location history: You can view where the device has been in the past.
Set up geofences: You get notified when the device enters or leaves a specific area.
2. How to Track Cell Phone Location Free Using Google Maps [Step-by-Step Guide]
So, how exactly can you track a cell phone location free using Google Maps? Well, it's quite simple. Here's a step-by-step guide:
Enable Location Services: First, you need to ensure that location services are enabled on the device you want to track. This can be done in the device's settings.
Log in to Google Account: The device should be logged into a Google account. This is the account you will use to locate the cell phone.
Access Google Maps: Open Google Maps on a different device and log in using the same Google account.
Click on "Your Timeline": On the left-hand side menu, click on "Your Timeline".

Select the Date: You can then select the specific date you want to track the cell phone's location.
View Location: Google Maps will display the device's location history for the selected date.
Part 3: Pros and Cons of Tracking Cell Phone with Google Maps
Pros

Easy to use: Google Maps is user-friendly, and sharing your location involves just a few taps.
Free: Unlike many other cell phone trackers, Google Maps is totally free.
Real-time tracking: You can track the device's location in real-time, allowing for instant updates.
Cons

Privacy concerns: Sharing your location can lead to privacy issues if misused.
Dependence on internet: Google Maps requires an internet connection to work. If the device you're tracking loses its internet connection, you won't be able to track it.
Google account is required: You have to sign in the Google account to track others' location and they will know it.
Battery drain: Continual use of GPS and data can significantly drain the device's battery.
Part 4: More Google Maps Cell Phone Trackers
Beyond the standard phone tracking feature in Google Maps, there are several other cell phone tracking apps that leverage the power of Google Maps. These include applications like KidsGuard Pro, Find My Friends and Life360, which offer advanced features such as real-time tracking, geofencing, and location history. These apps integrate with Google Maps to provide detailed and accurate location information.
1. KidsGuard Pro Cell Phone Tracker
KidsGuard Pro is a comprehensive cell phone tracker that uses Google Maps for location tracking. It offers real-time location tracking, geofencing, and location history reports. It's a subscription-based service, but it offers more advanced features compared to Google Maps.
KidsGuard Pro doesn't rely on internet to track cell phone's location. And to track others' location with this app, you don't need others' account or password. Most importantly, you can track someone's location in real-time or check their location history without them knowing.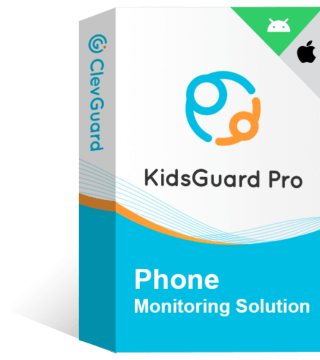 KidsGuard Pro: Top Cell Phone Tracker Software
100% undetectable, the app icon will disappear on the targeted device and you can track the location on your own device secretly.
100% safe, the software won't save monitored data on the server and won't invade users' privacy.
Track cell phone location with detailed information shown such as date and time, addresses, map view, etc.
Also supports wifi location tracking and geofence.
All Android&iOS versions are supported, no need to jailbreak or root the devices.
How to Use the Cell Phone Tracker to Track Android&iPhone Location:
Step 1. Get the website account by sign up/in, then click the below button to purchse a KidsGuard Pro plan for tracking features.
Step 2. Download and install KidsGuard Pro on the targeted devices. Get KidsGuard Pro from www.clevguard.net on the target Android device while from www.useapp.net on the computer for iOS tracking.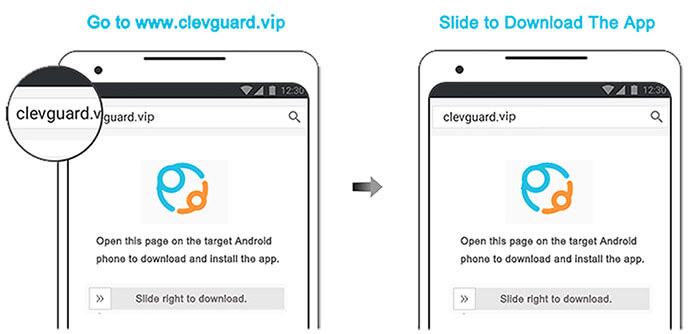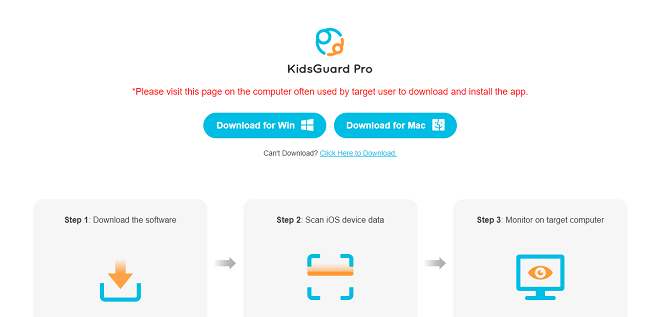 Step 3. Download KidsGuard Pro app on your own cell phone or log into your account on the web dashboard to check location for the targeted devices.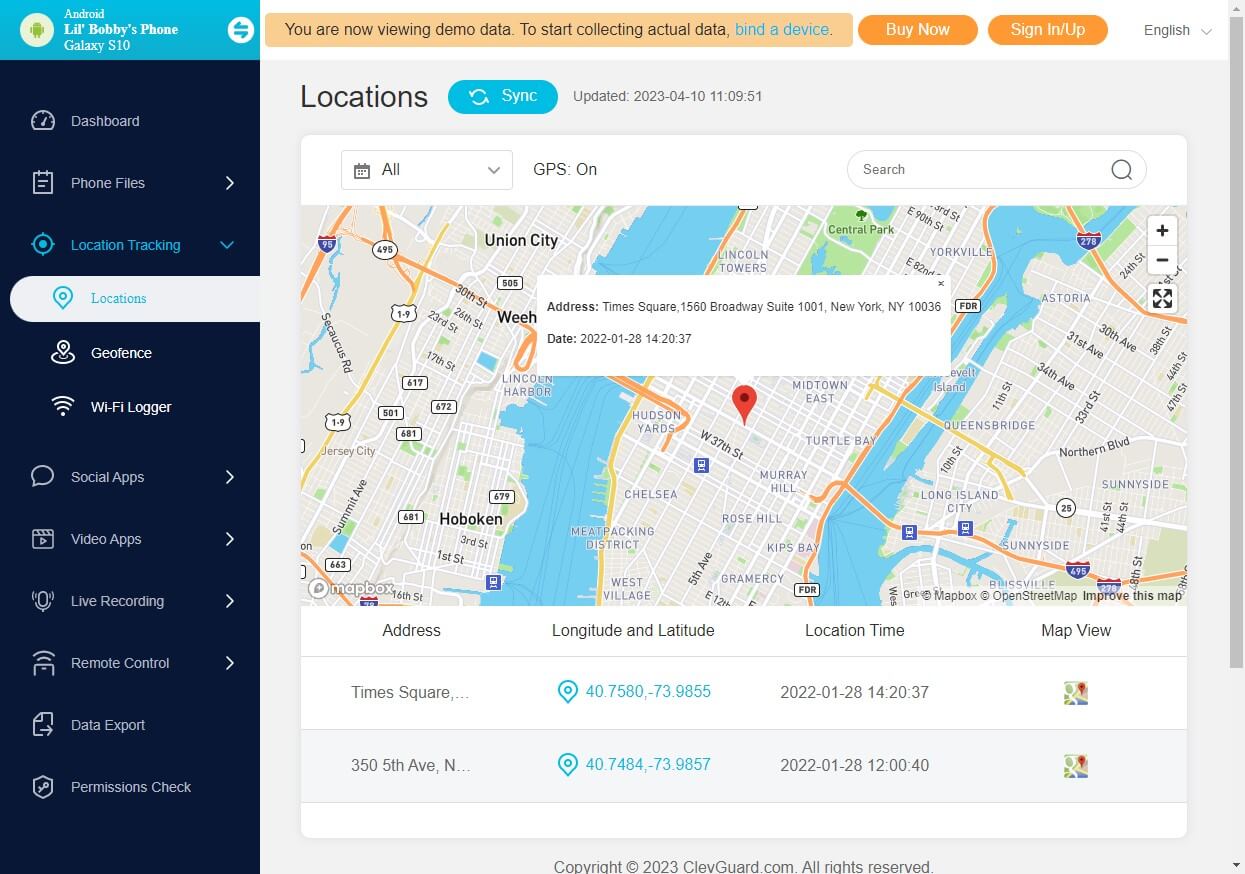 More features of KisGuard Pro cell phone tracker:
Track location and data of social media apps including Snapchat, WhatsApp, Facebook, Instagram, etc.
Monitor messages, contacts, call logs, browser history, photos, app activities, keylogger and more.
Record phone calls, phone screens and phone surroundings to know everything.
2. Find My App
Find My is an app that allows you to share your location with your friends and family members. Like Google Maps, it uses Google's location data for tracking. It's a free app and is available on iOS devices.
To use Fiind my to track location, enable "Share My Location" on the targeted device and then share the location. When the location sharing invitation is accepted, then you can check their location on your iPhone.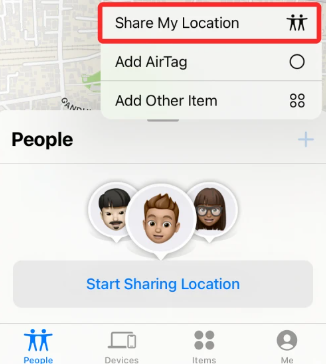 3. Life360
Life360 is a popular family locator app that uses Google Maps for location tracking. It offers features like real-time tracking, geofencing, and location history. It's free to use, but it also offers premium features at a cost.
Related Read: Can Life360 See Your Search History?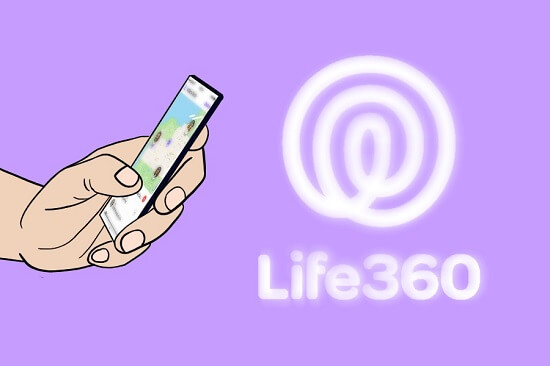 Conclusion
To wrap up, Google Maps is a powerful tool with a wide range of applications. Its ability to track cell phone location free makes it a valuable resource for individuals and businesses alike. While there are some concerns regarding privacy, as long as it's used responsibly, it can provide peace of mind and security.
If you want to track someone's location without them knowing and ensure 100% safe, KidsGuard Pro cell phone tracker offers an easier, and more efficient solution. Happy tracking!