Question: What can the website blocker app do?
Several website blocking apps have been introduced to cope up with the need for parents who are suspected that their kids are involved in bad habits and watching adult content from their mobile devices on internet.
Parents can simply install the website blocker app in their kid's phone and restrain their kids from such bad deeds.
There are many other sites that should be blocked to safe our children from scammers.
Best 5 Website Block Apps for Android
As already discussed that there are several apps available for Android phones to block websites. But the basic need is to know what to choose that will be perfect as per your requirements. Here we will discuss the best five applications.
KidsGuard Parental Control App
KidsGuard can be said to be the best choice as a website blocking application. As is it is based on advanced technology and provides a number of features other than the website blocking. It is considered the best parental control app.
Pros of KidsGuard
Website blocking feature of KidsGuard for Android is totally free of cost.
Parents can block the websites they want to, on their kid's phone without paying anything.
It is totally secure application and there is no danger of breach of privacy using this app.
It ensures the safety of your children online with its amazing and unique features.
It is user friendly and can be used by anyone.
Other Features of KidsGuard
KidsGuard not only enables us to know that to know how do I block a website on my phone but in addition to this, it has several other features:
Real-time Location
KidsGuard for Android helps parents to track the real-time location of their kids anytime they want to. It has made parents life much easier that they can keep an eye on their kids even sitting at home or from office.
Geo-fencing
By this feature of KidsGuard, parents can add some locations that they don't want their child to visit. If the child goes there, parents will get a notification on their connected device.
Capture Screen Feature
This feature helps you capture the device's screen of your kid and know what they are doing to engage them more on their studies.
How to Set up KidsGuard Website Blocking App?
Step 1.
Click download button below to install KidsGuard from Google Play Store or App Store.
Step 2.
After installtion, open KidsGuard and sign up an account. Then go to KidsGuard's dashboard page and click on
Bind Now
button. Copy the Url in Setup instruction and send it to Kids' device.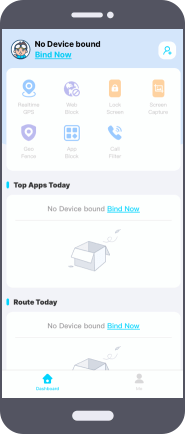 Step 3.
Open the Url in kid's Android phone to download KidsGuard Jr onto his/her phone. After setting, you can start to manege his/her phone on your own device. Including blocking unwanted websites and apps, capture or lock Screen and track locations,etc.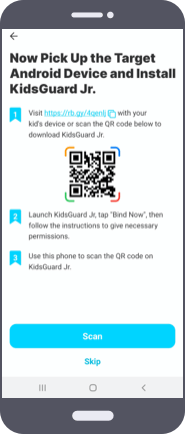 2. Mobile Security and Anti-Virus
This is a parental app that provides parents the facility to block websites on their kid's devices and also provides another feature of online security to protect the device from scammers.
Mostly kids engage in adult content websites and it can ruin their life. So, parents you such applications to prevent them from such things. It is quiet easy to use. Just open the app and select the "Parental Controls" button.
You will need a Trend Micro account to sign up. It is not free and you need to pay annual charges for it. But, for its users, the officials provide 14 days free trial to use and then buy the subscription.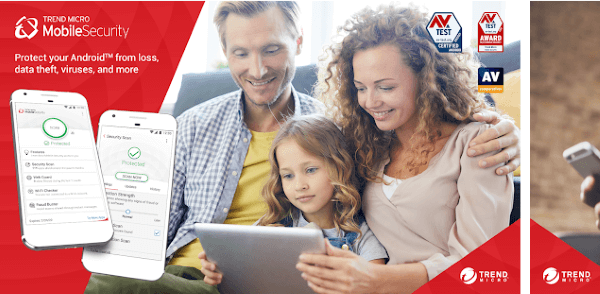 3. Freedom
Internet has become a basic need of everyone and so of kids but other than the work, there are many websites that distract kids form their purpose.
This app allows parents to block all such websites and applications that can divert the kid's attention from their work and studies.
This app provides you unlimited block list websites as many as you want. Not only websites but the apps can also be blocked.
Freedom app can be used as a trial version but only for few days and after that you have to buy it monthly subscription that costs around $6.99 / month.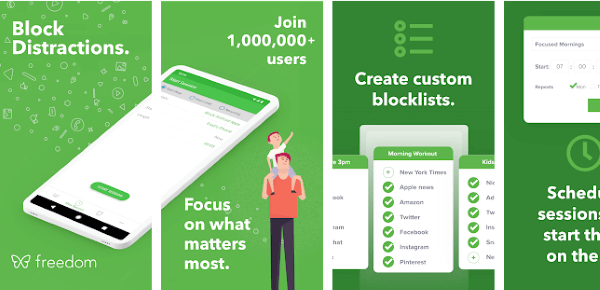 4. Rescue Time
Rescue time is considered to be one of the best time tracking apps but it also has a feature to block the websites.
Basically its working is unique than the other applications. It allows you to categorize the websites into three categories i.e. productive, distracting and very distracting.
Just with a single click you can block the weites you want to. The feature that helps you block the websites in this application is the "Focus time".
It also provides a free version but its free version does not supports the website blocking feature. For this feature you have to buy its premium package that charges $12 per month.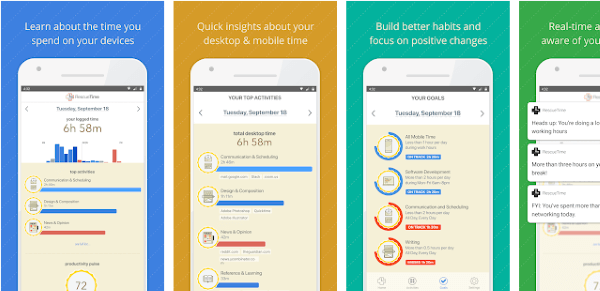 5. BlockSite
BlockSite's feature is very clearly understand by its name. As the name suggests that this application is used to block the websites not appropriate for children to watch.
So, parents can use this application to block such kind of websites that can harm their children.
It has a built-in porn blocking feature and it is ranked number 1 on Google Store, when someone searches for web blocker.
It has free service for Android but to enjoy its latest features, it has been made a paid application. BlockSite app is used as an internet blocker app.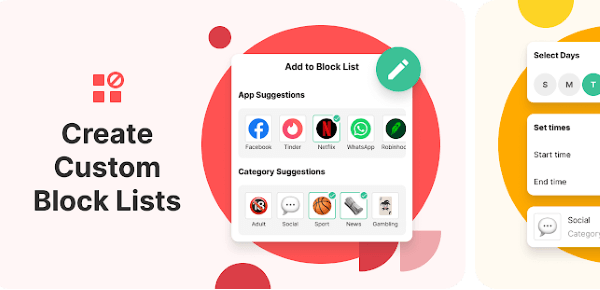 Which App is best for Blocking Websites?
We have discussed a number of apps in details and found the answer that how to block porn sites on phone. KidsGuard for Android is the best app for this purpose as it is free of cost for blocking the websites.
It is secure and user's privacy is also guaranteed. It additionally provides a number of other features that help a lot in completely tracking and keeping an eye on kids.
The features of KidsGuard are unique and as compared to other applications, number of features are also much greater.
KidsGuard's reviews by parents also proves it to be the best selection for blocking websites.
Other than installing the apps, you can also block websites on Android by using some extensions while using the browser.
A number of website blocking apps are available for different browsers like for chrome you can use "BlockSite" extension. By installing this extension you will be able to block the websites easily.
Another method is by the use of OpenDNS. It helps you block any website you want without any third-party app.
You simply need to go to settings and select the Wi-Fi option and then the advanced options, here you will get "Change DNS Settings" and here you can change the settings accordingly and block the websites you want to but sometimes in some devices this option is not available.
So, in that case first you need to download Wi-Fi settings app and then you can enjoy this feature. But, this OpenDNS feature only works with Wi-Fi not with the mobile data service of any company.
It only can be access through Wi-Fi. Hence, these are the ways to block websites without the internet depending upon the situation what is available and easily accessible. Similary, there a number of other methods also available for this purpose.
Conclusion
All the necessary information has been provided in this article about what is the website blocker application, its need and different kind of applications that are available in the market with best ratings and features.
The reason for introducing and comparing such applications is to make you aware of what is best for you and what are the parameters that you should check while choosing the website blocker app.
This is a paid feature in most of the apps but KidsGuard provide this feature without any charges. There are several other reasons that we can prefer it. Comparison is made in this article just to know what is the difference between these apps.