Is it possible to listen to cell phone conservation? Can someone listen to my phone calls without my permission? You are going to find all the answers here.
Lots of people want to listen to cell phone conversations these days. Maybe they are paranoid, or perhaps they are just curious. For example, maybe your significant other is having an affair, or your co-worker is stealing from the company. Whatever reason you may have for wanting to listen to someone else's cell phone conversation, there are a few simple ways to help you achieve that goal.
If you are wondering how to listen to cell phone conversations from another phone. Keep reading.
How to Listen to Phone Calls from Another Phone?
If you're trying to listen in on a phone call someone else has, there are 5 different ways to make it happen. Each way has its pros and cons, but I could guarantee you the first one is the most effective and most comprehensive one in terms of listening to phone calls.
KidsGuard Pro for Android is a fantastic call recorder app for android that allows you to listen to phone calls. It supports a wide range of devices and is incredibly easy to use. This software is recommended for anxious parents who want to keep a watch on their children or worried wives who wish to seize evidence of their spouse lying.
How to Use KidsGuard Pro for Android to Listen to Phone Calls?
Here are a few simple steps. By following them, you can easily listen to phone calls.
Step 1. Register and Sign Up on Our Website.
Click Monitor Now and register for a KidsGuard Pro for Android account, and then choose a plan that suits your needs.
Step 2. Install KidsGuard Pro for Android.
Download and install the KidsGuard Pro for Android application by opening www.clevguard.net on your target device and follow the instructions. The procedure will take 3-5 minutes to complete.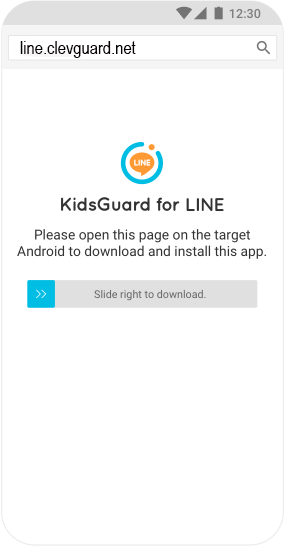 Step 3. Log in and Listen to Phone Calls recorded.
When the installation is complete, you log in to your KidsGuard Pro for Android account to listen to the target phone recorded on the dashboard.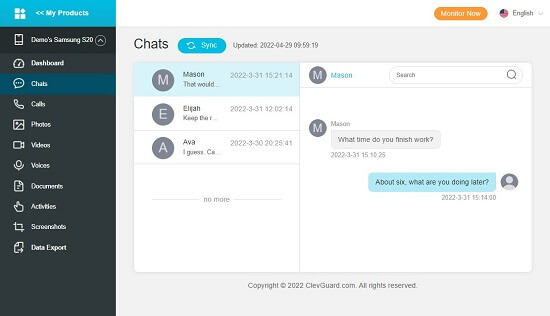 You easily listen to someone's calls by following these three simple steps.
What Can KidsGuard Pro for Android Do to Listen to Phone Calls?
Here are the features of KidsGuard Pro for Android to listen to phone calls.
Call Logs
Do you have concerns about your teen's phone calls and want to know who they spoke with without physically checking their phone? If so, you may do so with the KidsGuard Pro for Android Call Logs feature.
Messages
People's preferred method of communication is the text message. That's because, when compared to dialing, texts may deliver information almost quickly. Spying on a child's text messages is easy with KidsGuard Pro for Android.
Contacts
Smart people save someone else's phone number using a common name known by you. This may persuade you that they are conversing with a known individual. The reality, on the other hand, is completely different. So intelligent people like you use KidsGuard Pro for Android to keep smart people in check!
Other Advantages of KidsGuard Pro for Android
KidsGuard Pro for Android doesn't just provide call services, but it has the best features. That's why we recommended this software.
Real-time GPS – KidsGuard Pro for Android provides extensive information about the target device's position.
App Block - You can disable an app on a target device.
Lock Screen — You may use the tool to lock the target device's screen remotely.
Screen Capture - You may need to snap screenshots of their actions.
Web Block - This option allows you to add a website to a blacklist. It also makes it simple to identify the website's content.
Geo-Fence – allows you to mark a safe location on the map for the target device. When the device leaves these pre-marked zones, you'll receive a notification.
2. Using TapeACall to Listen to Phone Cells
Many Women have contacted us and asked: "How do I listen to my husband's phone calls?"
The simplest solution to record phone calls is to use an app designed. One of these is TapeACall, which has been updated multiple times since its launch to improve the user experience.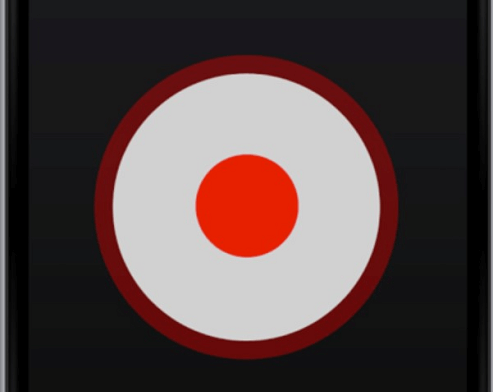 How to use it?
By following these simple steps, you will be able to record or listen to someone's call.
To begin, you must first register your device with the TapeACall service. Once you've accessed the registration link, you'll receive an SMS message with a PIN, which you'll use to activate the app.
Open the app, press the record button, tap Add a call, and dial the desired number to make a call.
The option Merge a call will appear after that, and you must press it since this is how the call recording works.
Pros:
Easy to use
Easy sharing of recordings
Outgoing and incoming calls can be recorded
Cons:
Sometimes the sound quality is bad
A little expensive
3. Using Google Voice to Listen to Someone's Cell Phone Conversation
This choice can be ideal if you want to know how to listen to cell phone calls for free. You can always use Google Voice to record incoming and outgoing calls, whether you're an Android or iOS user.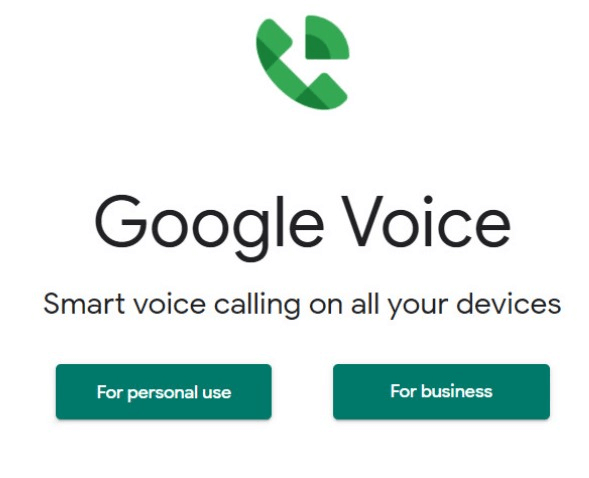 How to Use it?
Go to the Google Voice website and log in.
Choose Settings from the drop-down menu by clicking the gear in the upper right corner.
Select the Phone Calls.
Turn on the recording option.
All you have to do now is hit the number "4" during or before an active call to complete the process. To end the call recording, press "4" once again.
Ta-Da, it's done.
Pros:
Reliable
Recordings are automatically saved
Free
Cons:
Can't record ongoing calls
Require Physical access every time
4. Using NoNotes to Listen to Someone's Calls
NoNotes is an Android and iOS call recording software. On an Android phone, recording a call is simple, but things are a little more complicated on an iPhone. IOS doesn't come with a built-in call recorder. If you need to record your calls, you'll have to come up with inventive ways to do so. And NoNotes is here to help.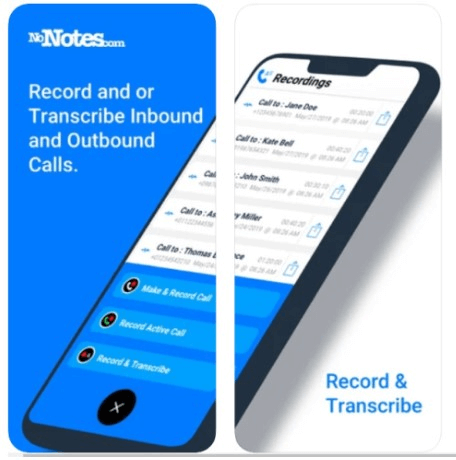 How to use it?
Register your account, and your phone number, a six-digit PIN, and email address must all be entered.
You will be able to record both inbound and outgoing phone calls after this is completed.
Repeat the procedure on the target device.
The call recording will be delivered to the email address you provided during registration.
Pros:
Cons:
It's detectable
Only suitable for iPhone
5. Using A Code for Phone Listening
Before confronting your spouse or wife, use code to listen to another person's call to monitor or tap all of her chats" before taking any action. The code is completely free to use and may be used in any region. The great part is that they will never know you're tapping on their phone. But I'd like to point out that injecting the code requires you to use their phone.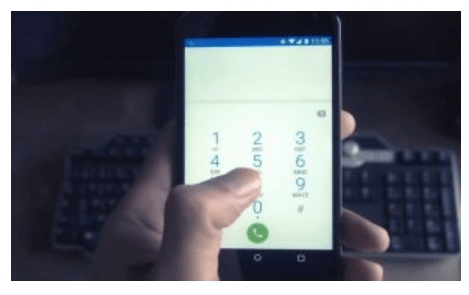 How to use it?
**06*Your Number# is the magic or secret code for listening to another person's call. The activity has to be carried out on their phone.
**06*+923071855016# is an example of what you can send.
This +923071855016 must be your phone number, and dial it with the code. And it's done.
Don't pick up the phone when it rings. The call will end.
Allow the guy whose calls you're tapping to pick it up from their end. You have to place the phone on your ear and listen to their discussion every time the phone rings and appears on your phone.
Pros:
Cons:
It's detectable
Require Physical access for every time
Tips: How to Know if Someone is Listen to your Phone Calls?
If you're worried about someone listening to your phone calls, you can do a few things to make sure that's not happening.
First, check your phone bill. If there are any strange charges, or if you notice that calls have been made from your number without you making them yourself, this could be a sign of someone illegally listening in on your calls.
Second, look for apps that allow you to listen to phone calls. Law enforcement agencies often use apps like these, so if you find one installed on your phone, it's possible that someone has hacked into your device and installed it themselves to monitor who's calling you.
You can also use ClevGuard to know if someone is listening to your phone conservations.
How to Use ClevGuard to Detect Call Recorder?
ClevGuard Anti-spy Scanner is a free app that protects your phone from espionage attempts. On-the-go security 24 hours a day, seven days a week!
Step 1. Install ClevGuard.
ClevGuard can be downloaded and installed on your phone via Google Play.
Step 2. Start Scanning on the phone.
To identify spyware that has been installed on your device, open ClevGuard Anti-Spyware and click the "Scan" option.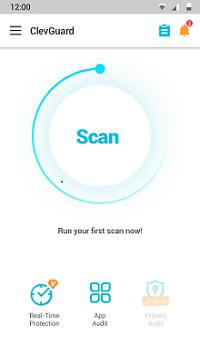 Step 3. Eliminate Spyware and Protect Your Phone.
You can verify the results and eliminate malware in seconds after scanning.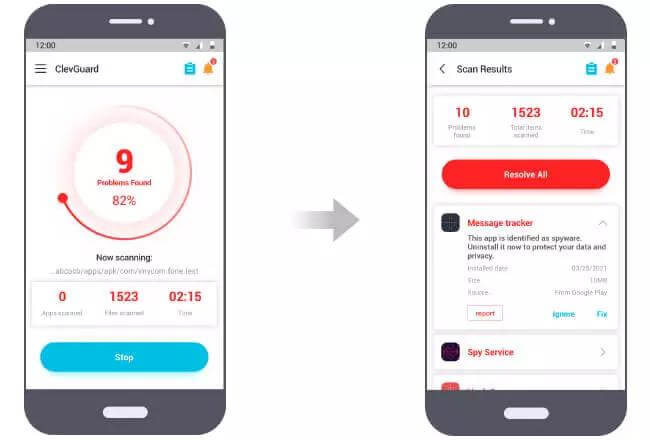 What Can ClevGuard Do to Detect Call Recorder?
ClevGuard has many benefits. Let us tell you what this software can do to detect call recorders.
Scan your phone and all the third-party apps installed
Remove Spyware
Protect your Phone
Single click to remove apps which are malicious
Search and remove invisible apps
It provides unlimited white and blacklist updates
Highlight the irregular records  
FAQs about Listening to Phone Calls
Q1. Can the government Listen to Your Phone Calls?
The short answer is maybe. The long answer is a little more complicated.
There are a few different ways law enforcement can listen to your phone calls. The first is through a search warrant, which allows police to tap into your phone lines and listen in on your conversations. The other way is through wiretaps, which are legal as long as they're used for criminal investigations and not just general snooping.
Q2. How can I hear other phone calls for free?
We have told a few ways above by which you can hear other people's phone calls for free.
Q3. Can you listen back to phone calls?
Yes, you can listen back to phone calls. After each call, you can save a copy of the conversation as an MP3 file. You can also download a transcript of your call.
Q4. Is it against the law for me to record my wife's cell phone conversations?
It's not against the law for you to record your wife's cell phone conversations, but it can be very complicated and challenging to get away with. You also need to think about whether or not she will notice that she is being recorded and how she might react if she does find out what you've done.
Conclusion:
And that's all there is to it. Using these methods, you can now listen in on your friends and family's cell phone conversations even if the cell phone itself is not nearby.
All of the above steps are pretty easy, and you can probably do them all in a few minutes if you're willing to spend some time tinkering. If you still can't figure out how to listen to other cell phone conversations, it might be worth paying someone to try it. You'll have to make sure they know what they're doing.