Nowadays even young child has access to the smartphones. There are numerous benefits of using the smartphone but there are harmful side effects as well. The younger generation has become addicted to messaging on their phones. They prefer doing this instead of going out, playing and meeting friends etc. For the young kids, it becomes dangerous sometimes as their mind is not mature enough to filter out the bad and inappropriate content. Many parents are worried and even wonder how can I monitor my child's text messages for free. Well, this is actually not difficult. There are indeed some practical ways to read their text messages and keep them safe and secure online. You can find out more about this in the article below.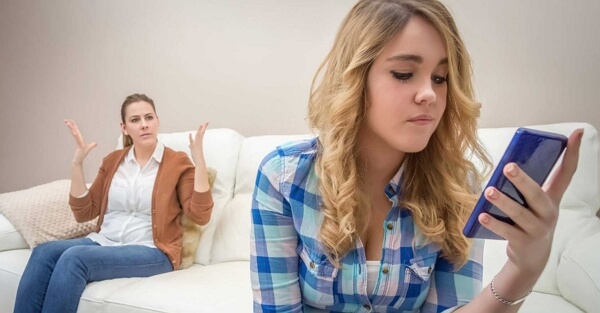 How Can I Monitor My Child's Text Messages for Free on Android
Efficiency: 100%
Difficulty: Easy
Time needed: 5 mins
None of the cell phones presently available come with default text message monitoring feature. For the purpose of protect your loved ones; some 3rd party parental monitoring apps come into being. Using these apps you will be able to monitor child's phone and keep a close eye on their online conversations. One of highly recommended apps is known as KidsGuard Pro. It is an all-in-one mobile phone spying app that can efficiently help you monitor child's text messages.
You can check the sent & received text messages on your children's phone, along with time stamp and contact info.

It's also possible to track those deleted text messages.

Instant messages from WhatsApp, Facebook, Snapchat, Line, Instagram and other platforms are accessible on KidsGuard Pro control panel.

This is app is completely hidden on the target device, so if you want to monitor child's text messages without them knowing, this is the best option.

The messages are syncing in real-time so you can act quickly if something unusual happens.
Considering that most of worried parents are not very tech-savvy, this app simplifies the process of installation and configuration. Most of permissions that are required to monitor text messages of your child can be enabled automatically. It has a very intuitive interface so that you can handle it easily. From downloading the app to checking your child's text messages, it only takes 3 steps and can be done within 5 minutes.
Step 1: To begin with, create a KidsGuard Pro account and choose a pricing plan.
Step 2: Grab your child's phone and open www.clevguard.net on the browser to download KidsGuard Pro assistant app. If you don't want your kid know it, it's recommended to clear the download history.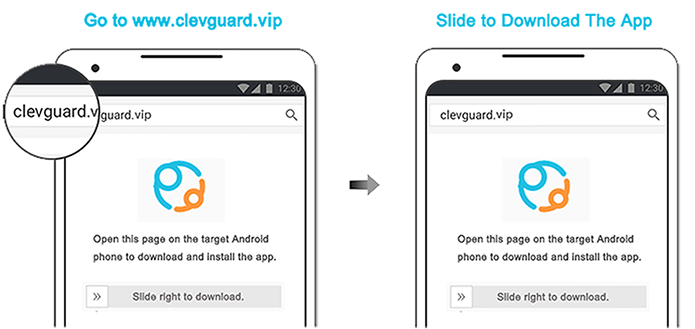 Step 3: Then tap the downloaded APK file and complete the installation. Since the app icon will disappear from your kid's device, you should visit KidsGuard Pro official website and log into its control panel, where you can remotely check all the uploaded text messages.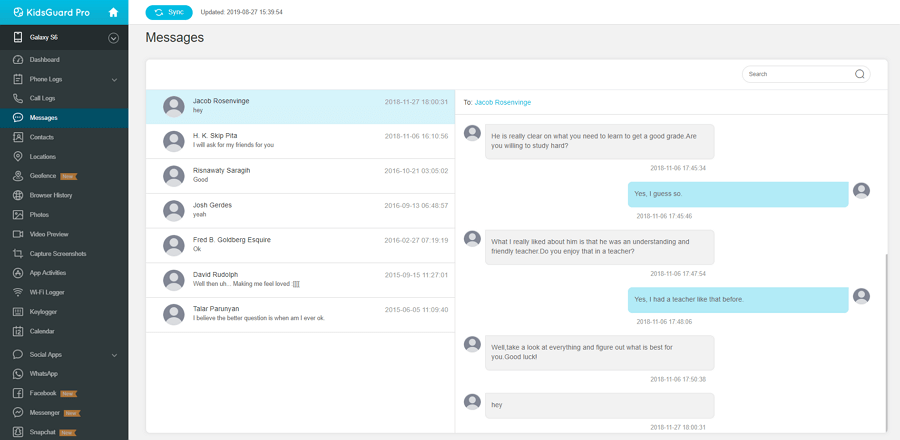 This is one of the best ways to monitor your child's phone remotely. Kindly not KidsGuard Pro isn't free. You can first try out its free demo to experience a series of amazing features before deciding whether to buy it or not. The only disadvantage of this method is that you need to have physical access to your child's phone once to install this app.
How Can I Monitor My Child's Text Messages on iPhone for Free
Efficiency: 90%
Difficulty: Easy
Time needed: 5-10 mins
If you are wondering how can I monitor my child's iMessages, the simplest answer is using iCloud sync. This requires you know the iCloud account and password. Here are the steps to monitor kid's text messages on an iPhone:
Step 1: Open your child's iPhone and go to the "Settings" option. Tap the user name and select iCloud.
Step 2: Turn on Messages tab and this will upload all the messages to the cloud.
Step 3: Now, on another Apple device, being it your iPhone, iPad or Mac, sign in with the same iCloud account and wait for the messages syncing.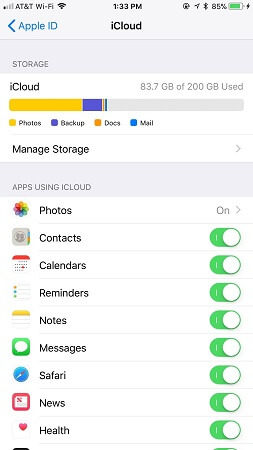 However, this method has its limits and they are discussed below:
The messages you can check depends on if there is enough iCloud storage and steady network.

It only works for iMessages. Text messages that are sent or received from other apps won't be shared to parents.

You need to know their iCloud credentials.
How to View Child's Text Messages Online via Telecom Providers
Efficiency: 70%
Difficulty: Medium
Time needed: 5-10 mins
This method is not limited to an Android or iOS devices. Some Telecom companies like Verizon provide text messages viewing features and you can simply contact them to get the details. However, some companies will only show you a log file instead of the text messages content. Anyway, if you know the child's account and password, you can try this free method. Here let's take Verizon as an example.
Step 1: Log in My Verizon page and go to Account > Text online.
Step 2: Accept the Terms and Conditions if prompted.
Step 3: Click on the conversations and check the detailed messages.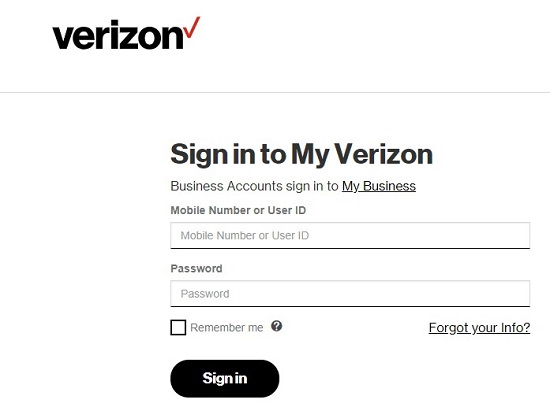 Here are some shortcomings you may encounter if using this method:
You need to know the correct account and password that are used to log in to the network provider's website. If no, you should at least be able to provide legal proof.

Not every telecom operators will allow you to check other's text messages. In some countries, this service may be charged.
Conclusion
These are some of the ways using which you can know how to monitor child's text messages. If you see that your child is behaving normally, doing his/her duties well and is in the older teenage years, you should not be employing so many restrictions. However, using the professional app to monitor child's text messages will surely save a lot of trouble and let you have peace of mind. For this purpose, KidsGuard Pro is highly recommended.