Question: Can I Put a lock on my text messages?
Yes. Everyone likes their text communications to remain private. Because most text messages are personal conversations, some of which may include sensitive information.
When you lend your phone to someone, no matter how close you are, there is still a sense of unease. If you want to feel safe, there is a way to be completely secure.
See how and where to lock text messages on your phone in this manner. We'll show you how to accomplish precisely that in this article.
How to Lock Text Messages on Android?
It really would be preferable if you could identify a simple method for how to lock text messages on Android or a means to password secure SMS texts on your phone.
Although there aren't any built-in options for locking messages on Android, it's still rather simple. To encrypt your chat app of preference, you only need just a few third-party applications.
You may switch towards a more secure text message by changing your messaging app entirely.
1. SMS Lock
SMS Lock is a text message locker that can be downloaded for free on Android phones. It is a little application that protects your private short messages (SMS and MMS) from ever being read by others.
The useful app lock is included in the Android operating system to ensure complete privacy security for your quick text box.
This application allows you to set up a pattern lock for your text message, similar to the pattern lock that comes standard with Android phones.
When you enable message Lock, you'll be able to use a lock pattern to safeguard your short messaging apps. The following are some of its important features:
You can lock and pin-secure your text messages using this message lock software.
The user interface is simple and intuitive.
It can open messages using both the unlocking password and the security response.
The text message software is free, but you must see advertisements in exchange for the free features.
NOTE:
Nowadays, the younger generation has become addicted to messaging on their phones. They prefer doing this instead of going out, playing and meeting friends etc. Many parents are worried and even wonder how can I monitor my child's text messages for free. Well, this is actually not difficult. KidsGuard Pro can help you in thie field.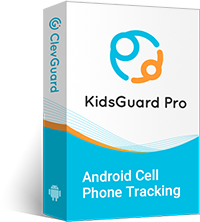 KidsGuard Pro for Android Features
Track cell phone location in real time and view location history
Check all incoming and outgoing calls & SMS
Spy on social media apps like WhatsApp, Instagram, Snapchat, Facebook, Viber, WeChat and more
Remotely access the files on the target phone, like contacts, photos, call logs, etc.
2. Message Locker App
Message Locker is a straightforward application that allows you to lock the whole messaging app as well as any private communications. The following are some of its basic features:
It safeguards your emails and texts against unauthorized access or browsing.
The Message Locking Program may use a passcode or a pattern lock to protect your texts and emails.
You can lock all messaging applications with a single password or pattern, or you can use separate PIN codes or patterns for each messaging application.
There is an Android phone version of this message lock application.
3. Multi-Locking App
Multi-Lock is a specialized conversation and messaging lock tool. It has all of the tools you'll need to keep your communications safe.
It has the potential to lock numerous texting and messaging apps, namely Facebook, Messenger, WhatsApp, and many others.
The four-digit Passcode lock is supported by Multi-Lock.
You may set a timer to manually activate the text lock.
The message locker may identify intrusions and provide you a notification with the intruder's picture.
How to Lock Text Messages on iPhone?
Your iPhone, like any other cellphone, includes personal and sensitive information that you would not want unauthorized users to read. Read iPhone messages is not a difficult thing.
Adding a password to your iPhone will secure this sensitive information, like your text messages. To unlock the phone, unlock the device, or switch it on after a reset, the passcode is necessary.
After you've engaged the password lock, you'll need to input this before you or others can read the phone's text messages.
Use a Third-Party App to Lock Text Messages on iPhone?
1. SMS Protect Application
One commercial message lock app for iPhone that may lock messages on the iPhone is Protect SMS. There are also the following features:
Keep your SMS messages to yourself. Secure text messages can be received and sent.
The invader alerts tool may assist you in determining who is interested in viewing your private communications.
It works with text messages, messages, and emoji and is suitable for iPhones, iPad.
2. Texting in Private Life
Secret Life Texting does exactly what its name implies: it keeps your text or email sending and receiving privately. Its main characteristics are as follows:
It might identify and notify you if someone is looking at your private message.
This text locker is easy to use and allows you to safeguard text messages with only one click.
Texting in Private Life is capable of encoding messages which can be viewed or comprehended.
It works with the iPad, iPhone, etc.
3. Secure Email and Text Messaging
Secure Email & Text is a high-end message-locking software for the iPhone that can secure your sensitive messages. It has the following fundamental features:
It protects text messages and contacts using military-grade strong encryption.
This iPhone message lock may encrypt messages and stop everyone else from reading them.
Secure Email and or Text can safeguard all aspects in an email or text message, including photographs and attachments.
It might prohibit anyone, even hackers, from accessing your text and email without the need for a password.
How to Lock Messages on iPhone from settings?
On the iPhone, tap the Settings icon.
Select the General tab from the drop-down menu. Click the Keyboard option from the drop-down menu.
Select the second choice first from the top right of the screen, Auto-Correction. To turn off the auto-correct function, slide the slider towards the Off option.
After you've made your adjustments, tap the Home button to exit the Settings page. Till the auto-correct option is manually switched on as well, the modifications will remain in effect.
Why Do You Need to Lock Messages on Phone?
Once your phone has been taken, it is just too simple for anyone to obtain access to important information. Money transfers, financial applications, and other private businesses frequently send messages to confirm transactions.
It's also possible that your email app's passcode updates and verification have been stolen. You're in big danger if a stranger figures out your pin and unlocks your phone.
That's why knowing how to hide messages on the lock screen is important to prevent someone from accessing your text messages is critical. There are legal methods for keeping your text messages secret and secure from anyone else.
Conclusion
We've compiled a list of the best message lock applications for iPhone and Android in this post. If you want to protect your messages secure and private, read this article and choose an application for your phone that meets your needs.
However, whether you want to safely protect your children online or check your spouse's text messages, KidsGuard Pro is your best choice. Even if they have locked their text messages, you still can read.