Feeling the need to hack into someone's smartphone isn't always fun. In fact, most times is an urge that compels you to do plenty of planning to get a simple glimpse into something contained in someone else's phone. This is a widespread issue in romantic relationships. If you find yourself in this situation, and you are eager to hack your partner's phone without them knowing, keep on reading to learn how to take remote take photos without any spy camera apps.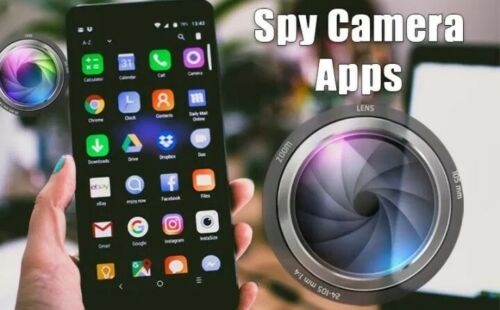 What is A Spy Camera App?
Hacking someone's smartphone has become a prevalent necessity to many partners, and parents. If you want to learn how to do it yourself, you need to know how to use monitoring and tracking methods included, mostly, in spy camera apps. Most times, taking actual pictures of your partner's and child's phones can be dangerous and daunting. However, you can use spyware to avoid getting caught. Also, in case your target phone is locked, you might need to hack into it! Thankfully, numerous spy apps, including mSpy, KidsGuard Pro, and Spyder, can quickly get this done.
Suppose you are a very jealous partner, and you want to stay updated with everything that your partner does with his/her phone. In that case, you can use any of these spy apps to remote control their cameras, mics and even see their screens. This way, you can feel confident that if your partner is cheating on you. You could be an overprotective parent that needs to make sure that your children are not doing anything wrong with their tablets or smartphones. In that case, you can use these spy apps to protect them from afar. If you see them mixed up with trouble, you can do something to help and protect them.
How to Remotely Take Photos with the Spy Camera App?
Like mentioned before, several apps can help you take remotely control your partner/child's camera and screen. One of the best apps you can use is mSpy. It is a feature-rich tool that can help you spy on smartphones, tablets, and computers. Fortunately, it is supported in iOS and Android as well.
This app has been around since 2010. For the past several years, it has established as one of the best spy apps. mSpy's features are advanced and unique. Its design has attracted many customers from all over the world. Based on the reviews, you can trust the app's reliable and innovative technology to carry out any monitoring and tracking task.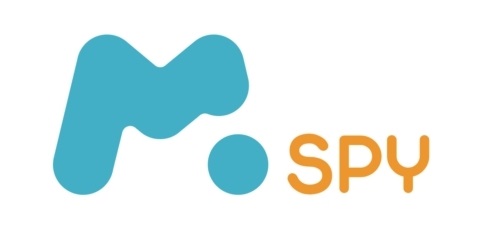 mSpy is an all-rounded app that allows you to spy on calls, messages, multimedia, and any application. This is particularly important because, depending on the age range of your targeted person, you need to target specific communication apps. For example, the older generation still makes everyday use of phone calls and even SMS. Younger generations make heavy use of social media and instant messenger platforms like iMessage, WhatsApp, and Telegram.
With mSpy, you get access to phones and SMS but also to any modern IMs platforms. Thanks to its monitoring software, you can view both sides of any conversation, including photos, voice notes, and stickers transmitted via IMs platforms. You can also record any calls made from your hacked phone. Whether it is a regular phone call or a Messenger call, you can record it for later use.
Last but not least, you can convert your phone into a remote-control camera. This means that you can, in fact, take complete control of your camera, mic, and video recording tools to listen to everything going on around it. Just put your phone in the right place, and you can make it the best spy device to listen to everything that is going on.
Pros of using mSpy

Phone call recording and interception..
SMS acquisition.
Email interception.
Application Screenshots.
Remote camera feature.
Cons of using mSpy

To use even the basic features, you will need to jailbreak the target phone.
Some of its features are not compatible with some iOS devices.
mSpy is very expensive. It has two versions: Basic and Premium. The Basic version costs $59.99 for three months of use, while the Premium version cost is priced at $119.99 for the same period.
Alternative Ways to Take Photos without Spy Camera App
Suppose you don't want to use any spy camera app. In that case, there are several other alternatives to spy! If you are using an iPhone, there are exciting features that you can use to your advantage when spying on other people. First and foremost, you can use your Apple Watch to turn your iPhone into a remote spy device. This is an excellent method because you can take remote control of your iPhone's camera. You don't need to be close to your phone to make this happen, making it a viable way to spy on people.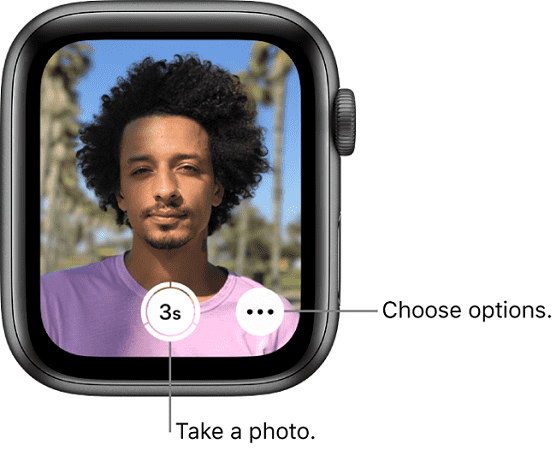 Also, you can use any iCloud account to turn an iPhone into a spy device. All you need to know is the target's access data and the device's access information. By using the internet and this information, you can gain access to an iPhone's backup registry. Why is this useful? You get access to every recent iMessage conversation, email, photo, Internet history, and even GPS location! This is an excellent method because it's free, and you don't need to install any spy software.
Another simple way to spy on someone is to place a hidden camera in a place of your choice. This tiny remote camera can record audio and video of its surrounding. You can link it to your phone, and it will transmit all day long. This method is also recommended because cameras can be cheap, and you don't need to hack any phone. Likewise, you can record for many days, which is not possible with your iPhone.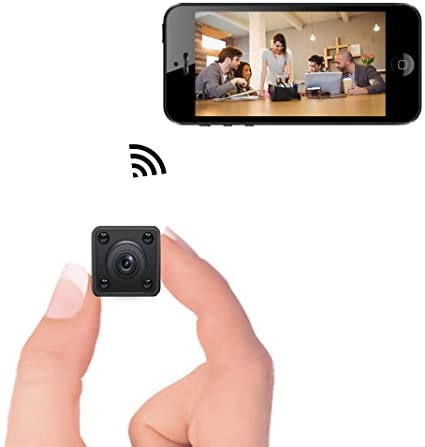 You can pick any of these three, but in case you want to learn how to remotely view an iPhone camera with just your Apple Watch, here you have some steps:
Step 1. Open the "Camera Remote" app on your watch.
Step 2. Take time to position your iPhone in the right place and frame the exact shot you want to take.
Step 3. Once it is properly placed, just tap the "Shutter button" on your Apple Watch screen, and you will see the picture on your iPhone camera monitor. It might be safe to disable sound and flash in your iPhone to avoid making noise or flash.
Prophylaxis to Be Installed Spyware
There are plenty of reasons why someone might want to spy on you! You can also be a victim of these methods. Fortunately, there are ways that you can use to prevent this from taking place. One of the best anti-spyware that you can use is called Clevguard which designed to protect your electronic devices. Since this app is an expert in scanning, detecting, and removing spyware, you can use it to proactively protect your device.
Likewise, with this anti-spyware app you can enhance your overall device security. Since you surely keep plenty of personal data on your mobile, it should be your top priority to protect it. Clevguard is a great aid since it has a next-gen spyware scanner that can also detect any malicious apps and files on your device. At the same time, it will maintain constant supervision of your downloaded data to eliminate any stalkerware.
Furthermore, if by any chance you were already hacked by a spy malware app, Clevguard can uncover it and remove it without putting any of your data at risk. Lastly, you can use its online protection feature to protect your online identity. This is a simple way to safeguard your accounts and passwords.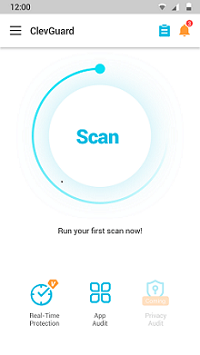 Conclusion
Suppose you are looking for ways to spy on your partner's iPhone or remotely view the iPhone camera of your kids' phones to make sure that they are ok. In that case, you need to learn how to hack any phone with spy apps or by using less advanced but cheaper methods. In this article, you learned about the most innovative ways to hack another person's phone. Also, you read about how you can protect your phone to stop other people from spying on you. If you don't feel like trying spy apps yet, start by learning how to remotely take photos for free with only your iPhone. After that, you can improve your spy tactics as you see fit.