Question:
My email account appears to have been breached to send out bogus plea for money to my contacts, and also some addresses that I do not know. However, I logged in and there were no items in my sent box. Is my email really breached?
Today, we're in a world where the internet has become an essential part of almost every individual, student, company, gamer, and business. Email, being one of the communication tools, does more than just sending and receiving emails. Instead, the majority of your accounts and sign-in's are associated with your email. It is the key to all of your digital accounts and social media.
But do you think it's always safe? Of course NOT!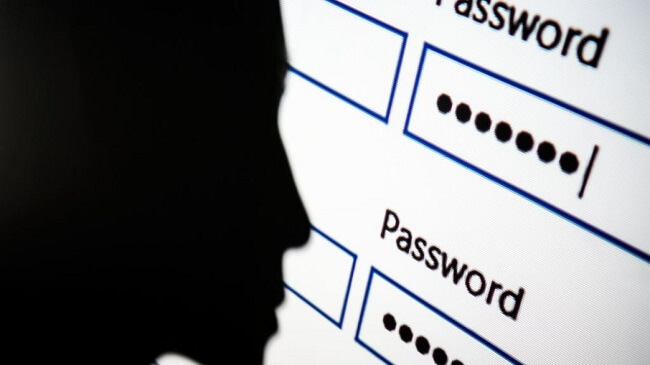 We believe, if you're reading this article, you're a regular internet user, and also might be suffering from the email breach and data breach. But don't worry, in this article, we will show you how to check email breaches as well as how to protect your privacy.
Table of Contents
What is Data Breach?
According to Statista, there are over 4.66 billion internet users in the world. It means 70% of the world's population uses the internet. Now, if you're using the internet, you are probably sharing your personal and financial data with digital companies and websites for different purposes. Do you think the information you gave to the website is wholly secured? Of course not!

There's a term "data breach" on the internet. This term refers to a successful hacking attempt on a website by hackers. But, in that hacking attempt, the hackers will only steal the company's user data website.
For example, if you've given your email access and financial information to a website. Now, if that website gets hacked, hackers will be able to copy all the financial and personal information that you gave to that hacked website in the past. This process is called "data breach."
How to Check if My Email is Breached?
"Can I check if my email has been breached?" Yes, there are several ways to check if your email is breached into a hacking attempt or not. However, if you're an average person and you're not close to cybersecurity, below we've mentioned some common ways to identify if your email is breached or not:
Method 1. Using ClevGuard - Best Choice
We know it's not always possible for you to always keep an eye on your email if it has been hacked or not. Plus, no one has enough time to keep tracking all of their email's malicious activities.
For your ease, after doing deep research, we found that ClevGuard would be an ideal option if you want to keep an eye on your email all the time. It is easy to use and you can check if your email is breached in a very short time.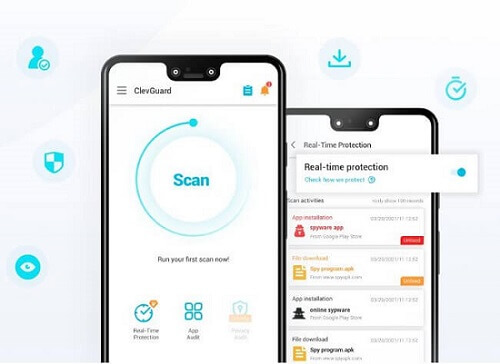 ClevGuard alerts you if something goes wrong with your email. It does not just protect your email, but it's a complete one-to-all solution for all your privacy and security issues that exist on the internet.
How to Check Email Breach with ClevGuard
Let's see how you can check if your email is breached with ClevGuard:
Step 1. Download and Install ClevGuard
Click Google Play button below to download and install ClevGuard on your phone.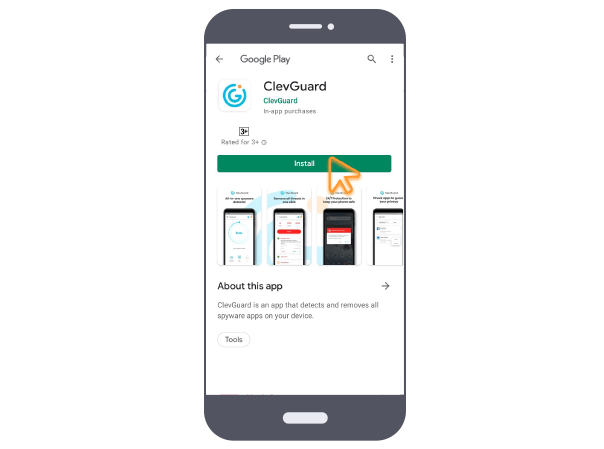 Step 2. Scan Your Phone with ClevGuard
After installation, open ClevGuard and click "Scan" button to check all the files on your phone.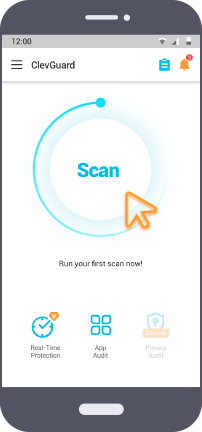 Step 3. Start Protecting Your Privacy
Checking the result after scanning, you can find out if your email is breached or not and check if there is spyware on your phone, and then take actions to remove spyware completely to protect your private data.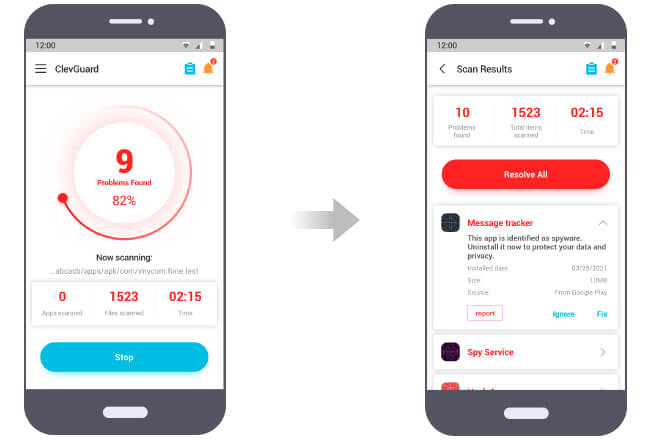 What Else You Can Do with ClevGuard
Do you think ClevGuard can only do the email breach check? Of course not, as a powerful software, it will surprise you a lot. Let's see what else you can do with ClevGuard!
Fast and Full Scan: ClevGuard is able to check all of your phone apps and find hidden spy apps on your phone in a very short time.
Remove Spyware Completely: In addition to its excellent detective abilities, ClevGuard provides the safe and permanent eradication of spyware without affecting your device or personal data.
Real Time Protection: ClevGuard protects your phone in real time and notifies you if something goes wrong. You can count on ClevGuard to safeguard your phone anytime and anywhere.
Clean Junk Files: Are you wondering why does your phone get hot or why does it run slow? This might be caused by junk files. ClevGuard has a feature that can clean all of your phone's junk files, allowing your phone to perform smoothly.
Microphone and Camera Check: Do you know your privacy can be spied via your phone microphone and camera? ClevGuard can will alters you automatically if the third party app is recording or taking photos for your privacy.
Method 2. Using Online Data Breach Checking Website
Also, you can confirm if your email is part of a data breach is by using a 3rd party online data breach to check the website. They allow you to check if your email has been breached in a matter of seconds.
Now, here the result of whether your email is breached or not is variable. Most likely, one website will show you that your email has been breached, and the other will show you that your email isn't breached. It all depends on how extensive the website's database is and how efficient their system is in matching your email with thousands of billions of emails.
For your ease, we dug deep on the internet and found the two good email breach checker websites for you:
HaveIBeenPawned: https://haveibeenpwned.com/
WhatIsMyIPAddress: https://whatismyipaddress.com/breach-check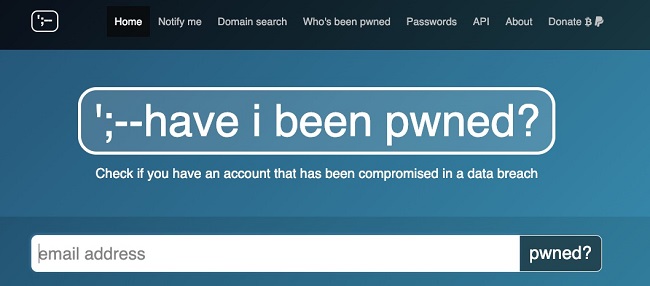 Both websites have extensive breached data database compared with other email breach check websites, but at the same time, you should be aware that there might be a risk that your information is collected and stored by the online sites.
Method 3. Check Email Breach Based on Signs
Except using tools to confirm if your email is breached or not. There is another way to check your email which is through the following signs. If you find any of the following symptoms, most probably, your email has been breached on the dark web, but it's not 100% confirmed, that's why we recommend you use the professional tool like ClevGuard. Well, let's see the signs:
Email Password Has Been Changed: The first thing that 70% of hackers do is change your email password. So that you can't access your email and change the password again. In this case, if you're lucky enough, you can recover your password. Otherwise, you need to contact your email provider and tell them the whole story.
Receive Spam Emails: The second most common thing you'll notice is the arrival of unexpected emails in your inbox. Because hackers usually use your email in different places. S you'll most likely receive emails from those places in your inbox.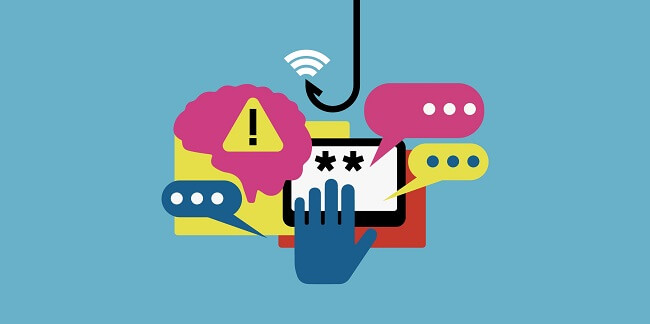 Unregonzied Logged-in Device in Your Signed-in Devices: If you're lucky enough to access your email after doubting phishing, you can confirm it by checking the device signed in page in your email account settings. If you find any unrecognized device logged-in in your email, then it means someone is using your email.
Friends and Relatives Receive Emails That You Didn't Write: The last symptom of a data breach attack is when your friends and relatives receive an email from your account that you didn't write. However, this symptom happens rarely unless someone has a personal hostility from you.
Extra Tips for What Should I Do If My Email Data is Leaked?
Below are some tips that you can do right now if you find your email has been breached. We can't guarantee this, but it will most likely help you get rid of the hacker from your email account: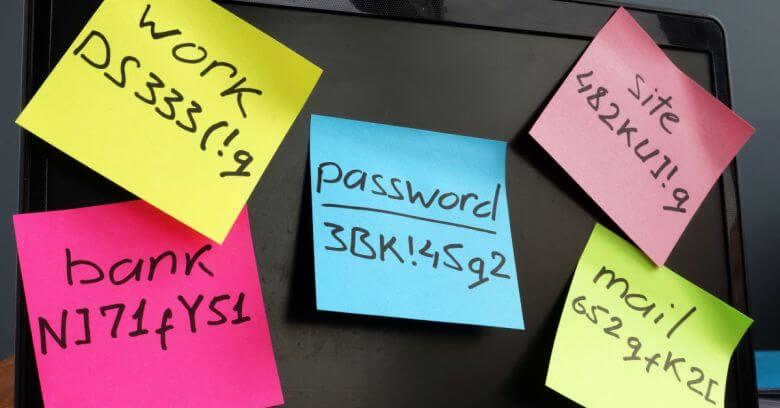 1. Change Email Password and Make it Stronger
The very first thing that you can do is to change the password. You need to change your old password with a more secure and complex password right away if a hacker tries to hack your email. Because if you don't do it, hackers will do it sooner or later if your email has been leaked.
2. Let Your Contacts Know You Were Hacked
It would be best to tell your contacts, such as family members and friends, that your email account was hacked. So if anytime they receive a spam email from your email, they'll know that it's a hacker and not you. However, it rarely happens when a hacker sends an email to your contacts. So don't worry about it too much!
3. Adopt Two-Factor Authentication
Another thing you can do is to apply a two-step factor authentication. We'll highly recommend you to turn on the two-step verification even if you're not hacked. In this way, you'll be completely secure even if a hacker got your email account's password. The two-step verification will allow you to add a layer of security and will prompt the user to enter the confirmation sent on your chosen method.
The Necessity of Protecting Your Email Data
Now, some people might think, why is it necessary to keep their email protected all the time? Here are some possible things that might happen to you if your email gets hacked:
Financial Loss: First of all, most of the banking applications and platforms require 2-step verification. But that's not always the case. If your email gets hacked by the hacker and any of your banking accounts are associated with it without 2-step verification, unfortunately the hacker can steal all your money within a matter of minutes.
Identity Theft: It merely happens when a hacker pretends to be you when they hack your email account. It's because almost all of the social media websites use your email accounts for the sign-up procedure. If your email gets hacked, all social media accounts associated with it will also get hacked unless you've applied 2-step verification on them.
Compromised Public Image: Everyone has their personal life that they don't want others to see. But hackers don't care about your privacy. In most of the cases, if you use a cloud storage service, and if it's associated with your hacked email account, then the hacker can easily reset the service's password and can view all your personal images easily. Secondly, if they want, they can easily post them to your public social media accounts.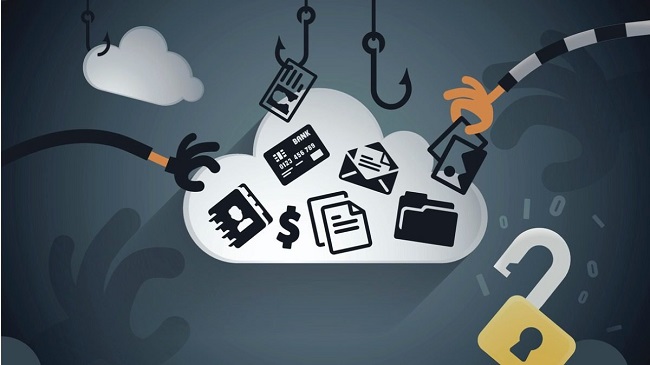 We know that this can be the worst nightmare of your life if something like this happens to you in your life. To prevent this, again we're recommending you to invest in ClevGuard security software. ClevGuard holds the latest and most extensive database, and cutting-edge technology will alert you and protect your email before a hacker tries to hack your email. Therefore, if you're looking for privacy and email guard, believe us, no other software can be more secure than ClevGuard.
Conclusion
Getting a part of an email breach is one of the worst things that can happen to you on the internet. That's why in this article, we've written an ultimate guide on everything you need to know about the data breach and gave you a solution to the email breach attack. After our deep research, we found that ClevGuard would be a good option if you want to get one-to-all security on the internet. Even if you're not a part of an email breach attack, we highly recommend you to use the ClevGuard to prevent the part of an email breach in the future.