Would it drive you crazy if your phone runs slow? I believe most of us are unable to take a slow phone for a long time. At the same time, we are eager to find ways to speed up our phones.
However, are you struggling in finding effective ways to speed up your Android phone? Don't worry, in this article, we will not only show you what makes your phone slow but also let you know how to speed up Android phones successfully.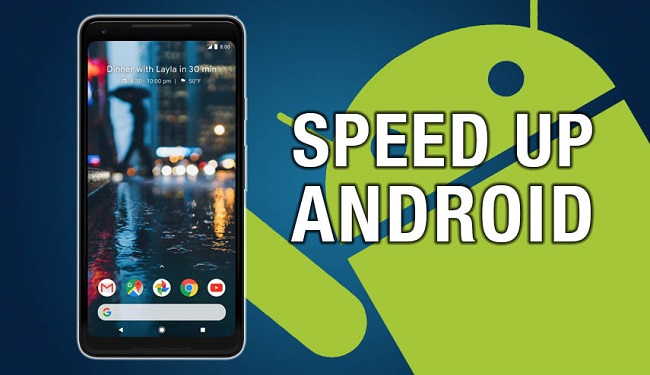 Why Is My Android Phone So Slow?
Before exploring the different methods of speeding up Android phones, you must know what the causes are. Below are some of the reasons why your device is slow.
Your Phone Is A Victim of Spyware:
Spyware is malicious software that embeds itself within your phone and operates undetected. Hackers use it to collect sensitive information, for example, viewing your log-in credentials, reading text messages without phone, and tracking browsing history secretly. Furthermore, its presence overloads your phone's processor and causes erratic browser behavior. Additionally, it clogs up your RAM making it unusable.If your phone is installed spyware, it's essential to find these hidden spy apps on your phone.
Have Too Much Junk on Your Phone:
Most of the apps in your device store cache files within its RAM. They do this so that they can boot up faster the next time you want to use them. However, these files can grow exponentially in size resulting in memory overload. Consequently, your phone becomes slower or even unresponsive since there is not sufficient memory to run the device's critical functions.
Your ROM Is Full:
You may not know this, but your phone uses some of its internal storage as virtual memory. For example, if you have an internal storage capacity of 32 GB, around 600 MB is for the virtual memory. Apps such as WhatsApp, Facebook, and several games allow you to store files within your internal storage. Furthermore, the pictures and videos that you take will also occupy this space. As the storage decreases, you will notice a considerable decline in your phone's functionality.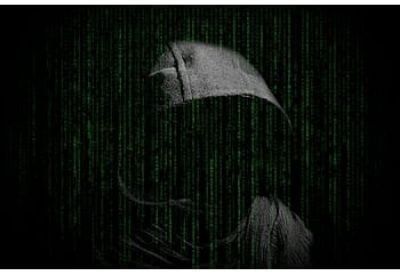 Your Battery Is on Its Last Legs:
As your battery ages, it tends to lose its capacity. Consequently, it lacks sufficient power to run the processor causing your phone to run at a snail's pace.
Your OS Is Past Its Running Time:
Every once in a while, Google releases updates to your existing operating system. Additionally, certain manufacturers offer updates for their proprietary applications. For example, Samsung issues regular updates for their cloud and galaxy store. These include bug fixes and optimization of your device's hardware.
You Are Running Too Many Animations:
No matter how fancy animated wallpapers are, they can be the downfall of your Android phone's performance. This is because they require considerable amounts of processing power and memory for them to work. If you factor in other necessary background functions such as syncing and location services, you can see how this will impact your phone's overall speed.
Your Data Connection Is Slow:
Another reason that can cause your phone to be slow is a poor network signal. Your device connects to the internet via Wi-Fi or your mobile network. If the connection speeds are low, you will notice that browsing becomes extremely slow.
You Have Too Many Widgets:
Finally, widgets are a nice-to-have feature since they enable you to access your applications faster. However, having too many of them clogs up your phone's memory and overloads the processor. Consequently, it compromises its ability to function at an optimum level.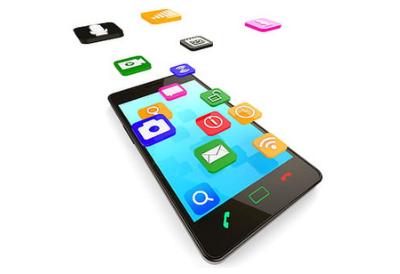 How to Speed Up Android Phone?
Now that you know the different causes of your phone's slow speed, here we have sorted out several ways to help you speed up Android devices.
1. Speed Up Your Android Phone with ClevGuard - [Most Effective]
As previously said, spyware and a large number of junk files will cause your phone to perform slowly. ClevGuard, the best anti-spyware app for Android, can not only protect your phone from attacks, but also clean your phone's junk file to speed up your phone. Let's see what ClevGuard can do for you.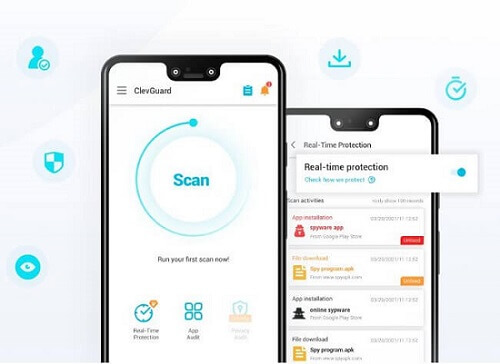 Detect and Remove Spyware Completely
ClevGuard can scan all of your device's apps in a short amount of time, and you can review the scanning report to see if there is spyware on your phone; if there is, you can use ClevGuard to totally remove it to preserve your phone's privacy.
Real-Time Device Protection
ClevGuard ensures your privacy is protected 24 hours a day, 7 days a week, on all of your devices. In addition, it continues to check all app activity in real-time. If there is a problem with your phone, it will notify you right away.
Clean Junk Files
Furthermore, ClevGuard has a feature that allows you to clean junk files from your phone and free up more storage space, which might help you speed up your phone.
Check Email Breach
ClevGuard may also check for email security vulnerabilities. With your smart device becoming a more important office tool, an email breach becomes common in daily life. You may use GlevGuard to not only check for email breaches but also to protect your email data from being leaked.
Protect Microphone and Camera Privacy
Your phone's microphone and the camera can actually listen in on your conversations. ClevGuard will immediately inform you if any app is recording or capturing images on your phone.
How to Speed Up Your Android Phone with ClevGuard
ClevGuard is committed to providing simple and convenient operations for every user. Let's check how to speed up Android phone and safeguard your privacy in 3 easy steps.
Step 1. Download and Install ClevGuard via Google Play Store
Tap the "Google Play" button below, and then you can download and install ClevGuard on your phone directly.
Step 2. Scan Your Android Phone
After you've installed ClevGuard, you'll see "Scan" on the screen. ClevGuard will check all of your phone apps after you tap it. It will complete the scan in a matter of seconds.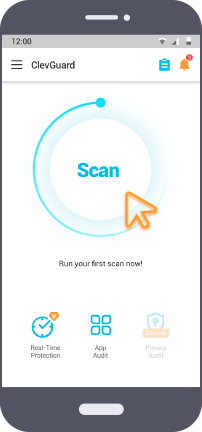 Step 3. Speed Up Your Phone with ClevGuard
You can check the result after scanning, and check if your phone has any spyware or junk files. Once you clean them, your phone's speed will be improved accordingly.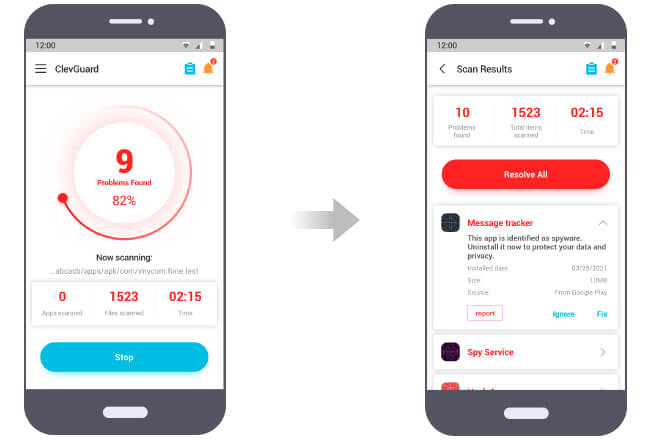 2. Other Tips to Speed Up Your Android Phone
1. Restart Your Device
Has your phone ever been off? Your phone uses its charge to move its hardware. Consequently, your device overheats, compromising its loading and processing speeds. Restarting your phone allows it to 'rest' and cool down. Additionally, it ends all unnecessary applications, thereby freeing up the RAM.
2. Check for Android Updates
You may sometimes miss updates for your Android version. Click 'Settings' and select the 'About Phone.' Once here, click on 'Software Update' and follow the screen prompts. Make sure your internet connection is active.
3. Check Storage
Music, photos, and apps require lots of your phone's internal storage. You can check the available capacity by accessing the 'Settings' menu and clicking on 'Storage.' Android phones will slow down when the free space is 10% or less. Add an SD card and moving the heavy files to it. Doing so frees up the internal storage and speeds up Android.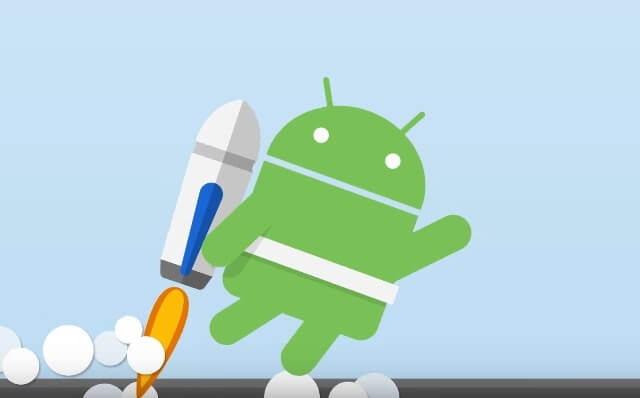 4. Clear Space
Another way to speed up Android is by clearing internal storage and memory. Go to 'Settings' and select 'Apps.' Delete all the apps you rarely use to clear space. Alternatively, you can also move your old data to your computer via the phone's USB cable.
5. Check for App Updates
Updating your existing apps can also speed up Android. To check this, launch the Google PlayStore App on your phone. Then tap the 'Menu' option and click on the 'My Apps and games' option. All the apps with available updates will have an update button next to them.
6. Close Apps You're Not Using
Navigate to the 'Settings' menu and select the 'Apps' option. Once here, click the app and select the 'Force Stop' option. By doing this, you will speed up Android by freeing the device's internal memory.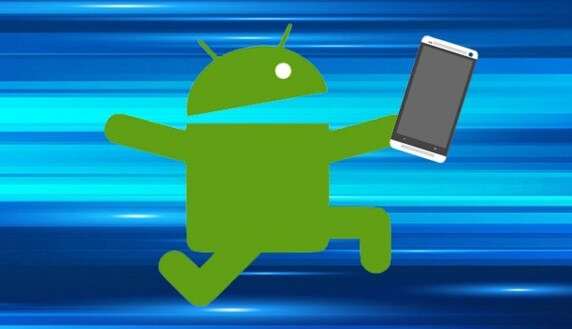 7. Turn off Location Service
Certain apps need location access to function. For example, Maps requires it to provide real-time updates for your route. Access the 'Location' service via the 'Settings menu. Slide the switch off to disable this feature.
8. Check Your Internet Connection
You can do this by running an internet speed test through your phone's browser. Open 'Chrome' and type 'internet speed test' on the search text box. The first result will have a 'Run Speed Test' button. Click on it and verify the result. If you notice low speeds, restart the Wi-Fi or Mobile Data from their respective menus.
9. Restore to Factory Settings
Sometimes, a factory reset can be the best way to speed up Android. Doing this reverts the phone to its original state from the manufacturer. The option deletes all data that is not from the manufacturer. You can access the 'Restore to Factory settings' via the 'Phone Settings' menu.
Conclusion
Using the above information, you can set aside the question of how can I speed up my slow phone. If you find any of the above processes challenging, ClevGuard is there to simplify everything with one click. Download it now to give your phone a new lease of life.