You can now read someone's text without them knowing. Wait! Is that even possible? Sure, it is. You only need to learn how to do it, and here is a simple spying guide.
In most instances, the drive to read someone's text message is because you are worried or growing suspicious of them, which is a concern for parents and spouses. Parents, especially those raising teenagers, usually are in constant fear of the kids' whereabouts, their company, and their activities. And while texting remains a profound way of communication for teens, it is also the best way for parents to spy on their kids without them knowing.
Lucky for you, this article will introduce you to a great kid monitoring tool and feature a simple guide on how to read someone's text messages using the tool.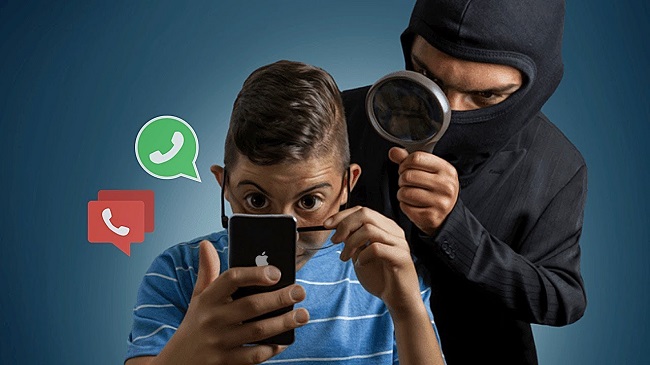 How to Read Text Messages without Having Android Phone?
Well, reading someone's text messages without them knowing has sometimes been considered a privacy breach. However, when you are a parent, that does not count as a privacy breach - you have to keep your kids safe no matter what. To read your kids' text messages, you can either physically access their android phone or use virtual access, which involves using a spying application. Using tracking applications makes monitoring less suspicious, and that is where our KidsGuard Pro for Android comes in. The application helps access grant your access to your kid's inbox easily and without them noticing.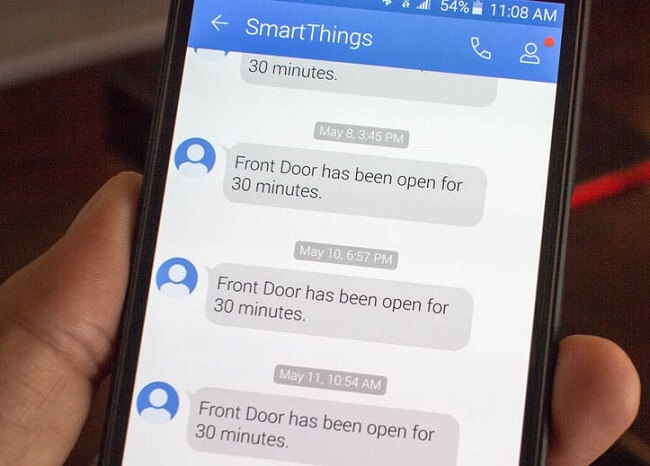 KidsGuard Pro App for Android
KidsGuard is an app that allows parents to monitor their children's mobile devices without the child knowing. This app has been on the market for several years and is a must-have for children who use their phones or tablet to communicate with friends and family.
Parents are able to check text messages, browsing history, social apps, call logs, contacts, GPS location, etc. to protect your kids by KidsGuard Pro.
Here is and simple step-by-step on how to read someone's text message using the KidsGuard Pro application for Android.
Read Someone's Message Using KidsGuard Pro on Android
Let's intercept and read your kid's text messages in these three steps.
Step 1: Sign Up and Purchase a Plan
Using a valid email, sign up for a KidsGuard Pro account and go on to purchase a service plan of your choice.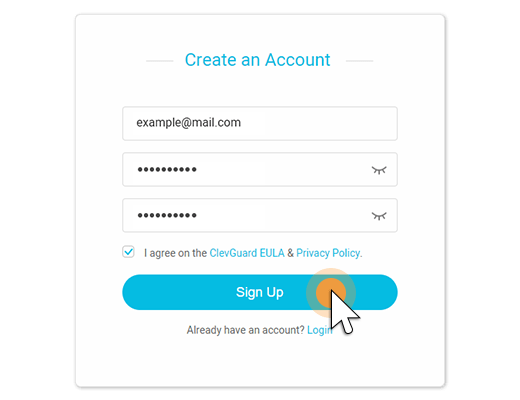 Step 2: Install KidsGuard on Your Kid's Phone
Following the instruction to download and install the KidsGuard Pro application on your target device.

Step 3: Start Reading Messages
Log in to your KidsGuard Pro account. Wait for the message data to sync, and you can comfortably monitor every text they send and receive from the dashboard.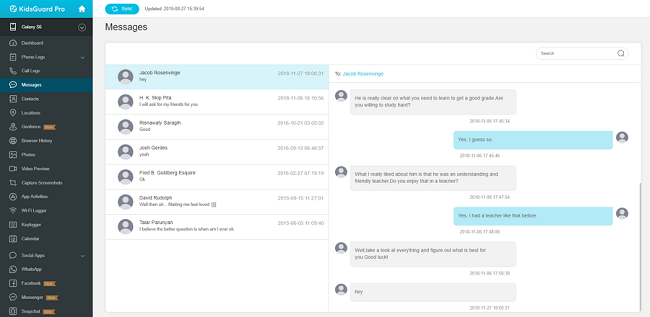 How to Read Text Messages without Having iPhone?
The iPhone runs on the world's most rigid and secure software, the iOS system. The software is resilient to all malware attacks, including spyware applications. Spying on an iPhone is not easy. You will have to jailbreak it to install a spy application to read someone's text message. In fact, most spyware applications do not work well on iPhones. However, our KidsGuard Pro for iOS saves you from that hassle. You can spy on your kids without jailbreaking your iPhone, and here is how you do it!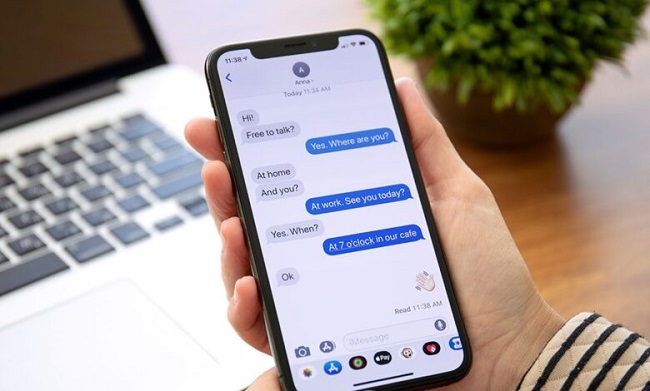 Read Someone's Message Using KidsGuard Pro on iPhone
Step 1: Sign Up and Purchase a Package
On the official KidsGuard Pro site, sign up for an account using a valid email. Go to purchase a package plan of your choice.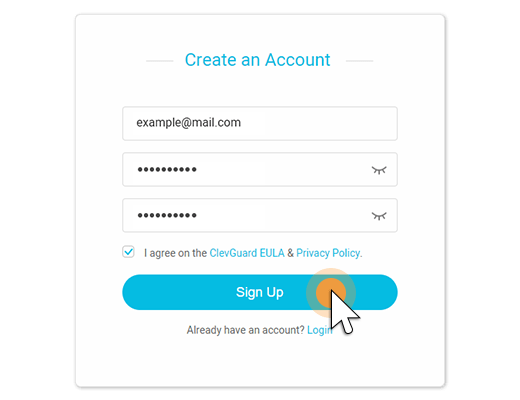 Step 2: Download and install KidsGuard
Download and install the KidsGuard iOS application on to the PC. Keeping both iPhone and computer using the same WiFi, and then you can start syncing the data.

Note:If this is your first time using this app, connect the target iPhone to the PC once. After that, you can check data directly when both devices are connected to the same Wi-Fi network.
Step 3: Start Checking the Messages
Login your KidsGuard Pro account and here you can start spying on the kid's messages on dashboard.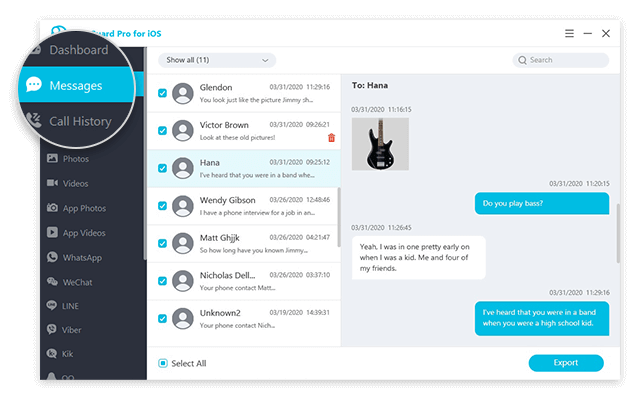 Other KidsGuard Pro Prime Features
Being a top monitoring application, KidsGuard Pro offers more than just monitoring incoming and outgoing text messages on your kid's phone. Literally, it all-inclusive spy application that comes with a whole lot of spying features. Let's find out some of its other outstanding features.
Location monitoring: With KidsGuard Pro, you can get a real-time location feedback of your kid via their phone. You do not have to call them or rely on someone to inform them of the location. The app also creates a location history of kids. This way, you will have an idea of where they have been spending the daytime.
Geofencing:The KidsGuard Pro has a geofencing feature that allows parents to mark out dangerous areas on the virtual GPS map. This way, they can get an alert each time their kids encroach these areas. It makes it easy to protect them from harm.
Monitor call logs: The software grants you undetectable access to your kid's call log, including the names, time, date, and names. This way, you can get ahead of people with ill intentions to scam or harm your kid.
Spy on installed application list: The internet is host to many applications, many of which should not be used by kids because of the age factor. KidsGuard Pro will help you keep track of each installed application on your kid's phone remotely.
Social media account monitoring: Sorry to say, but the use of social media among teens is excruciating. Also, there is a lot of bad influence on social media. With KidsGuard Pro, you can monitor your kid's social media usage to help come with counter remedies for any bad developing behaviors.
Internet browsing history: It is one of the top features of the KidsGuard Pro monitoring application. The app helps spy on your kid's internet usage behavior, especially with the readily accessible inappropriate adult and violent content.
Call recording: If you are growing suspicious and wary of kids' calls, you can choose to eavesdrop on their phone conversations by remotely recording their calls using KidsGuard Pro. You can also take screenshots of them using their phone without them noticing.
Phone data viewing: Photo and video have a great influence on your kid's behavior. They do what they see. The KidsGuard Pro parental control app provides you with access to your kids' phone storage capacity whey you can view their photos, videos, contacts, app activities, and much more.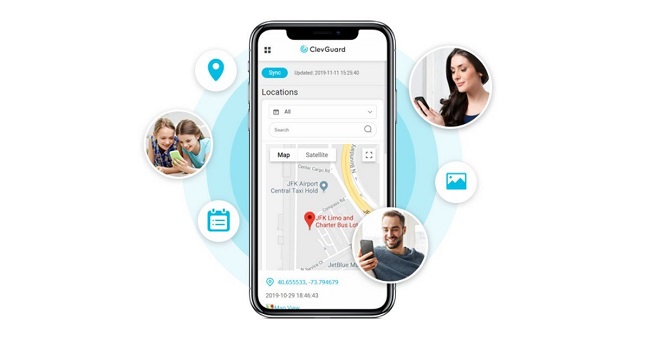 Why Choose KidsGuard Pro?
There is a whole list of reasons why you should consider using KidsGuard Pro as your parental control and monitoring application. Below are some of the factors that make it a special spy application.
Easy to use and set up: The KidsGuard Pro app has an intuitive and easy-to-use interface that makes it easy for anyone with a basic computer to operate. In fact, you can set it up in 5 minutes- the procedure is super-easy.
Reliable: Unlike most free spy applications, KidsGuard Pro runs and works smoothly on all conventional software systems. With it, you do not have to worry about data syncing issues or app crashing problems.
Safe and affordable: It is the safest parental control application you will find in the market today. You do not have to worry about data loss or data leaks to third parties. Also, you do not have to jailbreak your iOS device to get it running. Jailbreaking compromises your iPhone's security.

Customer service: KidsGuard Pro has a proactive, responsive, and helpful customer care team ready to help with any arising problems. The desk is active 24 hours, 5 working days every week.
Final Words
That's it! You now have an impeccable chance to read someone's text message without them noticing using the KidsGuard Pro monitoring application. Courtesy of its live algorithm technology, KidsGuard Pro provides you more than just text spying. You can do location, social media, call internet monitoring, and much more. Most interestingly, you do not have to root Android or jailbreak your iPhone to get it running, and it also comes with flexibleplans. All you need is to download, install, purchase and assume the duty to keep your kids safe. Try KidsGuard Pro today, and you will never regret it!