With the advent of seamless and laudable technology, the cyber world has seen a surge in its criminal activities as well. Your phone, undoubtedly, is one of your most personal things currently. It holds everything, from your pictures to your banking details, and has become more of a liability than a life-changing product to put your life at ease.
This article sheds light on knowing how someone track your phone and other pertinent elements. Read it thoroughly to apprise yourself of the essentials of security in this vulnerable world of advanced technology.
Can Someone Track My Phone?
For this question, the answer is "Yes". Nowadays, track someone's phone is not a challenging task for a hacker to bypass your phone's security. You will now read how to know if someone is tracking your phone without leaving any traces. All it takes is spyware to break through your privacy without any hassle. Spyware is a type of software that is operated to breach security barriers. These cybercriminals can access your phone calls, read your private messages, go through your browsing activity, your pictures, and mostly, can steal your banking information at one click.
Hackers can easily breach your privacy using commercial applications without letting you be aware of it. It works normally in the background, just like every other app that runs on your phone. There are a few smart ways to figure it out, otherwise, you will only be drained without your knowledge at the expense of your security.
Nothing is entirely impossible and everything comes with its own set of pros and cons. Such applications are stored in hidden folders or places that are not easy to detect or access. It will be too late for you once you find it, and therefore, there are a few steps you need to follow to be aware of it.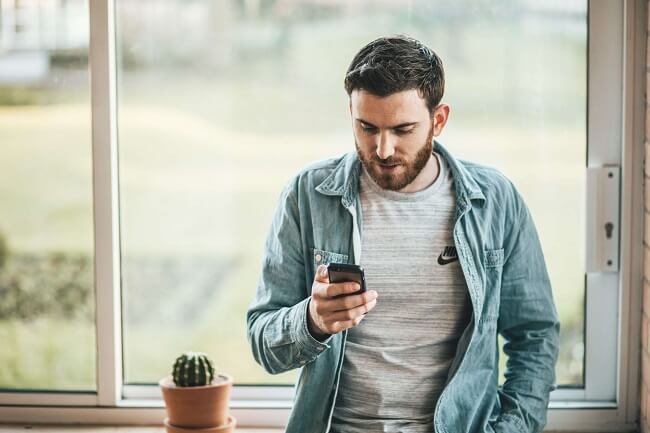 How to Find if Someone is Tracking on Your Phone?
We are now familiar with methods hackers are using to invade your privacy. It is not an alien process for cybercriminals to track someone's phone. Your information can be used for wrong purposes and put you at potential risk.
We have brought a few significant factors to detect if someone is tracking you, and the effective ways to deal with them, which are as follows:
Increased Data Usage:
A surge in your data usage indicates a potential risk of spying. It is a possibility that an app is consuming more than the required data to track your personal information.
It is often seen that such hazardous apps use a lot of data in the background to collect your information and deliver it to the intended person. If you experience increased data usage, it is a sign to check your apps. It uses GPS to send your private information and credentials to the hacker.
Fast Battery Drainage:
If you experience decreased performance, there is a high chance that your phone is compromised. It is even more perilous because it remains active even when your various features, namely GPS, WiFi, sync options, etc., are not functional.
It performs quite stealthily and consumes more battery power. It can be so intense that your phone might die completely in a matter of a few hours. If you go through enhanced battery usage, it is probably because the hacking app is doing its work effectively. It keeps a record of your conversations, both texts, and phone calls, which require more battery.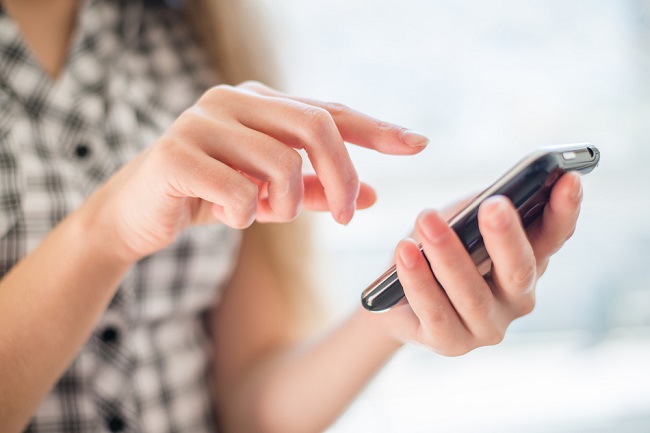 Heated Phone:
There are many reasons why your phone gets heated, and spyware is one of them. Your smartphone might also experience heightened temperature due to games and environmental elements. However, if you experience the same when you are not using it, then it is time to consider the tracking issue.
Slow Phone Performance:
The phone industry is quite advanced now and devices come with high-end hardware. Phones can now run several apps at once without burdening the performance; nevertheless, if you experience poorer performance and your phone slows down, there is the possibility that someone is breaching your phone privacy.
Our readers need to read these four points to ensure whether their privacy is compromised or not because a hacker knows how to track a phone without them knowing.
What to Do If Your Phone is Tracked?
As there are apps that tell people how to spy on someone's phone, there are also apps that work to protect your data. ClevGuard is one of the most effective apps to keep you safe from such cyberattacks. We shall now read different ways to tackle this problem:
Method 1: Detect and Remove Tracking App with ClevGuard - Best Choice
ClevGuard anti-spyware is influential in protecting your phone device. Its powerful functions in scanning, detecting, and removing spyware as well as its simple operation make it become a popular choice among many users.
Key Features of ClevGuard
Let's look at the most beneficial features of ClevGuard:
Scan and Detect All Apps Rapidly

ClevGuard works quickly to scan all third-party apps and also precisely locate spy apps to remind you they are not safe. Just with a single click on the "Scan" button, you can get the results very soon.

Remove Tracking Apps Radically

ClevGuard is built with cutting-edge technology that allows for removing spyware radically. It ensures the safe and permanent eradication of spyware files without affecting your device or personal data, in addition to its superior detective abilities.

Real-time Protection

As the most reliable anti-spyware, ClevGuard provides powerful phone protection in real-time. It has the function of 24/7 heuristic scanning phone's download files, and remind you in time if there is anything wrong. With ClevGuard's protection, you don't need to worry about any spy app to track your privacy data, and can surf the Internet at ease.

Check Email Breach

ClevGuard anti-spyware also provides a feature of checking email breaches. If you are not sure if your email account credentials have been compromised or not, you can enter your email address in ClevGuard to check if your address is leaked or not.

Keep Phone Microphone and Camera Safe

No one can snap images or snoop on your phone camera with ClevGuard. If any app or file is accessing your phone's camera or microphone, ClevGuard will alert you.

Clean Phone Junk Files

It's something you should do on a regular basis to clear up space on your phone and make it run faster. With a simple press, the ClevGuard Anti-Spy software cleans your phone's junk files within a few minutes.

Three Steps to Protect Your Privacy with ClevGuard

Using ClevGuard to protect your privacy in the following simple 3 steps:

Step 1: Download and Install ClevGuard

Download and install ClevGuard from Google Play.

Step 2: Start Scanning and Detecting Spyware

Open ClevGuard and then tap "Scan" to check spyware that has been installed on your cellphone.

Step 3: Remove Spyware with ClevGuard

Checking the scanning results and then remove spyware in a quick way.

Method 2: Update Phone's OS

Many users opt to ignore the update notification that often pops up on their phones. Not many realize its importance but it is an imperative part of your systems' stability and phone's protection that patches the security loopholes. It is strongly advised to update your phone's OS timely to strengthen the safety of your data.

Method 3: Factory Reset

When nothing works in your way, you always have the factory reset option to remove everything altogether. You must back up your data because you will lose your entire data and saved settings with it. It will become as when you bought it the first time.

Given the evolving nature of the tracking apps, it is uncertain to state that a factory reset is the ultimate solution to protect your phone from spyware and malware infection.

The Bottom Line

In summary, we have seen in this article how the progressive world is making us vulnerable and prone to more damage, especially in the tech world. We hold everything in our pockets now, and it is quite easy to rob you of everything with a single click. You know anyone can easily track you without letting you know, but you are your protector.

We have seen how different surveillance apps, such as ClevGuard anti-spyware, can help you get rid of such tracking apps. We have underlined the importance of software updates and factory reset to win the battle against cyber attacks.

We believe you received something useful out of our comprehensive read. We highly encourage you to share your thoughts and additional information to strengthen the efficacy of our tactics. Thank you for reading, leave a comment below.