Question:
Can you track a phone without a SIM card?
A few years back, people used SIM cards alongside their smartphones because without a SIM, the smartphone cannot be used to text or call or connect to the Internet. Fast forward a few years, it is no longer a problem to use a phone without SIM card.
Now you have high-tech smartphones that can perform every function even without a SIM card. You may be wondering, can a cell phone be tracked without a SIM card? Today we will be discussing 6 different ways to track a phone without SIM.
6 Simple Ways to Track a Phone without a SIM Card
As your mobile is continuously connected to the internet via Wi-Fi, it can send its location signals through GPS. There are many apps and settings which require sending your location. This concludes that you can effortlessly track a mobile location without the need for a SIM card. The only prerequisite is that it needs to be connected to the internet via Wi-Fi.
Note: If you want to have the most effective way to track a phone, you can try to use KidsGuard Pro, which is an excellent tracking app without knowing, including Android and iOS.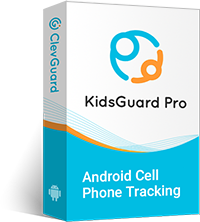 KidsGuard Pro Features
Track cell phone location in real-time and view location history.
Spy on social media apps like WhatsApp, Instagram, Snapchat, Facebook, Discord, Skype and more.
Check all incoming, outgoing and deleted calls & text messages.
Remotely access the files on the target phone, like contacts, photos, call logs, etc.
Listen to phone surroudings, take phone screenshots, record phone screen, set alerts words, etc.
Receive detailed daily, weekly, and monthly reports of your child's online activity.
Way 1: "Find My" Tracking without a SIM Card
We now understand that it does not need a SIM card for mobile to send and receive signals. Your smartphone can send and receive data via a wireless connection too.
Surprisingly, iOS devices and most Android phones have a built-in feature that allows their user to find and track their phone if lost. Some even can remotely control it, and they can also factory reset their mobile via "Find My" tracking services. This method eliminates the need for a SIM card as your mobile will send its location through the internet by leveraging GPS technology.
For iPhone:
If you own an iPhone, you can track and find your lost iPhone's location by logging into your Apple account at https://www.icloud.com/#find.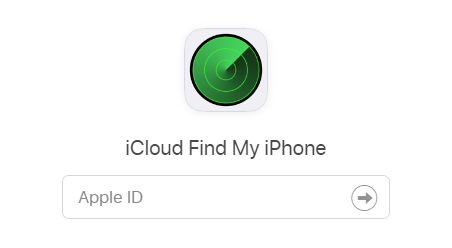 For Android:
For devices running on Android, you can track the location of your mobile at https://www.google.com/android/find?u=0.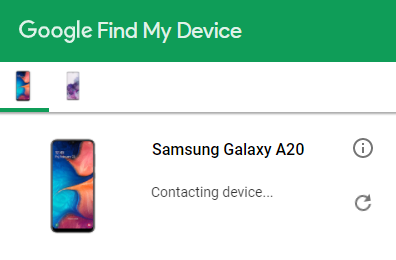 NOTE:
Go ahead and try it for yourself. You can see the exact location of your device on maps. But some people may ask, "what if I want to track someone's phone location". Apparently, it's impossible to track a phone if you don't know the Apple ID or Google account of a phone. But do not worry, here, we'll show you an excellent way even if you don't know the detailed information of a phone, that is by using a phone-tracking app. Keep reading to learn more.
Way 2: Use a Phone-Tracking App to Locate Anyone's Phone
Can you track someone else's phone without a SIM card? The answer is a big yes. You can definitely track someone's phone without them knowing even the phone doesn't have a SIM card in it. Only by using a third-party phone tracking application called KidsGuard Pro, you can easily access anyone's phone remotely and secretly.
With KidsGuard Pro, you have the power to monitor and control over 30+ applications like WhatsApp, Instagram, Snapchat, Facebook, etc.
You can remotely control targeted phone, for example, take secret photos, take phone screenshots, record phone calls, record phone screen, etc.
The app runs silently, and the target person can't detect it.
KidsGuard Pro is easy to use and very straightforward to set up. It works on all versions of Android and does not require the phone to be rooted.
You have all the control at your fingertips, and you know exactly where the target mobile is.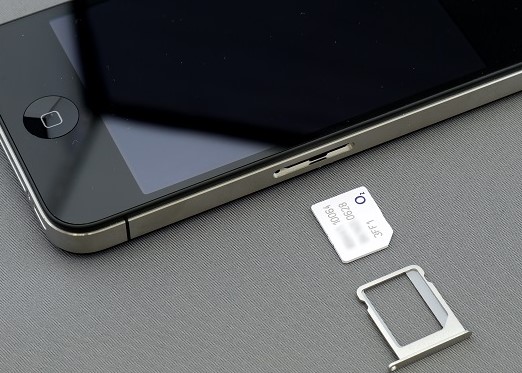 Then, what about iPhones? Can you track an iPhone without a SIM card? Yes, you can track an iPhone without jailbreaking it. KidsGuard Pro, also available for iOS, might be your best choice. You can not only track someone's iPhone activities, but also access iCloud drive data.
In a word, it can work on both iOS and Android phones. Here we'll explain how to track a target Android phone without a SIM card, if you want to track an iPhone, you can refer to this guide and free demo to get a clearer look.
How to Track Android Phone without a SIM Card with KidsGuard Pro
Step 1. Sign up and buy a plan
Click the button below to register for KidsGuard Pro account. Thereafter, you need to buy a plan.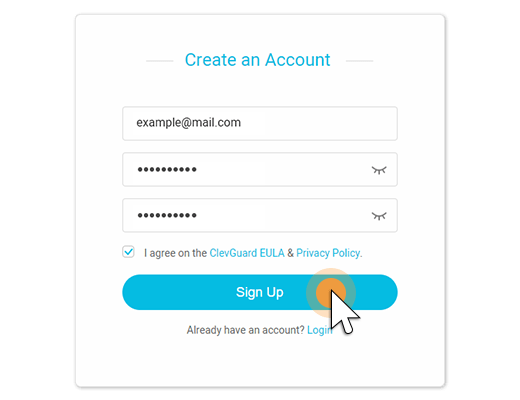 Step 2. Install the app on the target phone
Get access to the target phone for 3-5 minutes and install KidsGuard Pro on the target Android device by visiting www.clevguard.net. Complete some necessary settings on the target phone.

Step 3. Start tracking phone
Once finished, you can go back to KidsGuard Pro official website to login in your account and enter the dashboard, where you can see the collected data of the target Android device. If you do see some data available in your control panel, it means you can start the monitoring journey right away! Here we can offer you a free demo to help you better understand.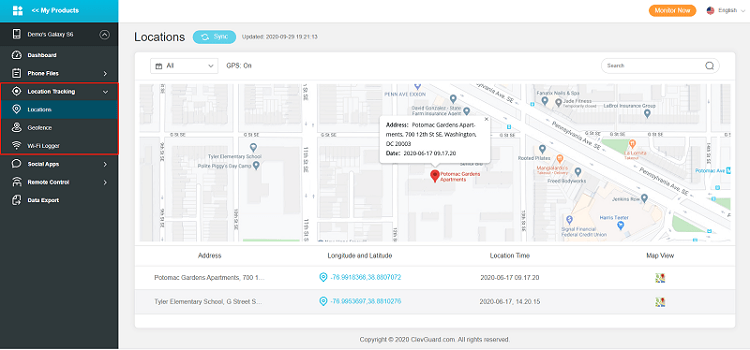 The process of setting up KidsGuard Pro is relatively Simple. So go get yours now!
Way 3: Track Your Phone on Snapchat Map
Nothing comes for free. If you're getting an app for free, then understand that you're the customer. The same applied to all applications we use on our phones. These apps collect our data, including our location, via GPS and send them to advertisement companies. These companies then give us targeted ads based on our location.
Some camera applications also use a feature called geotagging. Geotagging is assigning your location to a photo either when you click it or when you post it on a social media app.
Similarly, Snapchat has a feature that displays your location to your friends. This is a form of socializing, but we can leverage this feature to track a phone's location if lost. You just need to open your browser and enter credentials to track your phone.
Step 1. Visit https://map.snapchat.com on any browser.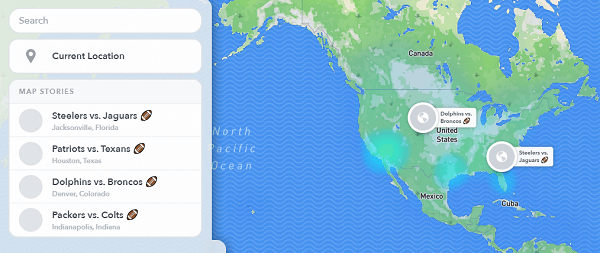 Step 2. Enter your Snapchat credentials, and you'll be able to view your phone's location provided that it's still on and connected to the internet.
For this way, no matter whether you're using an Android or iOS device, you can track your phone's location only if you get a Snapchat account.
Way 4: Login into Gmail to Track Your Phone
Google keeps track of your location when you sign into a Google account from a new device. If you have Gmail installed on your phone, you can leverage your Google account to track your phone's latest position. Here's how to track your phone using Google Account:
Step 1. Log into your Gmail account via any browser.
Step 2. Go to https://myaccount.google.com/security.
Step 3. Scroll down and click on "Your devices", and you will see all the devices that are logged on using your Gmail account. It also displays the last location of your mobile device.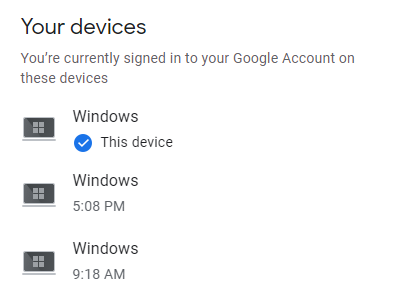 Way 5: Login into Dropbox to Track Your Phone
Cloud services also keep track of the last position you signed in from for security purposes. If you use the Dropbox application on your phone, you can track its last position. Follow these steps to do so:
Step 1. Visit https://www.dropbox.com/account/security.
Step 2. Log into your Dropbox account.
Step 3. Go to security settings. Now you can see all the login details and the location of the last sign in or syncing location that your phone has with Dropbox.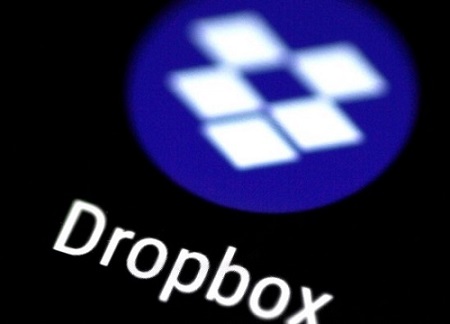 Way 6: Use IMEI Number to Track Phone without a SIM Card
Can a cell phone be tracked without a SIM card using its IMEI? Let's discuss this in detail.
What is an IMEI:
IMEI stands for International Mobile Equipment Identity. IMEI is a unique number that identifies a device on a mobile network. The 15-digit number can prove useful in case your mobile phone is lost. So if you lose your SIM, then your IMEI can be helpful in finding your phone.
How to track a SIM card without it being in the phone:
Your SIM has a unique ICCID number on it, but if it's not inserted in a mobile phone, you can't track it. So, can the IMEI number be tracked without SIM? Yes, you can view and note down your IMEI number from your phone without a SIM card.
How to get your phone's IMEI number:
Open the Phone dialer app on your smartphone and type *#06#. Your phone's IMEI will be displayed in front of you.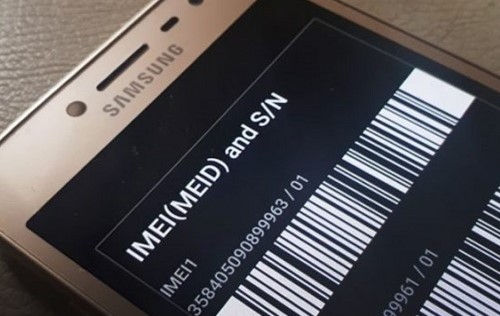 Conclusion
Now we believe that you find the answer to "how to track a phone without a SIM card?". You can try these 6 ways to find a phone without a sim card. However, if you want to track a phone effectively and quickly, we recommend you use the best tracking app KidsGuard Pro!