Tor browser is synonymous with anonymous browsing. The security and privacy level of the Tor browser is far better than popular web browsers such as Google Chrome, Firefox Mozilla, and even Opera. It prevents third-party advertisers from tracking from browsing searches and habits as well as prevents ISP from accessing your logs and personal data.
But is Tor browser safe for kids? In this article, you can find the answer to your question with facts and find out what to do to protect your kid while he uses the Tor browser.
What is Tor Browser?
Tor browser is an open-source browser which focuses on user privacy. When you search anything on the browser, your search goes through several Tor servers so that no third party can track your browser activity. In fact, Tor browser hides your IP address so that nobody can guess your location from your IP address.
Therefore, advertisers cannot access your browsing activities and even your internet service provider cannot your logs as you are browsing the web anonymously. Hence, you can search sensitive information without worrying about third parties knowing about your searches.
Tor browser is completely free to use and it is available for Windows, Linux, macOS, and Android. However, Tor browser is slower than most browsers as your searches go through Tor servers which causes slight delays.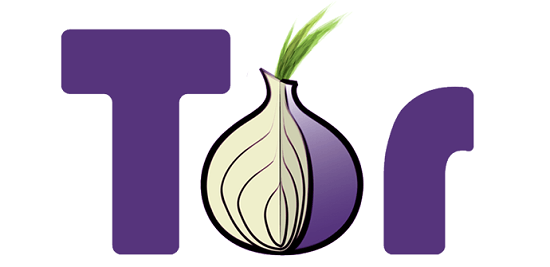 Is Tor Browser Safe for Kids?
Owing to its user privacy implementation, you would think that Tor browser is extremely safe for kids. On the contrary, Tor browser is widely used by the general public as well as criminals and hackers as they take advantage of the anonymous profile that the browser offers by default. Here are the main safety concerns that will answer how safe Tor browser is .
Exposure To Dark Web:
Dark web refers to that side of the internet where illegal online activities are rampant. Starting from drug deals and adultery to stealing data, every dark online activity that you can think of takes place without any limitation.
Dark web is available on all web browsers, but it is particularly active on Tor browser for its privacy to users. Your kid can come across this dark web, and the consequences could be fatal.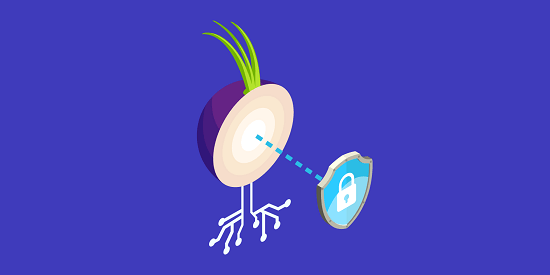 No Parental Control:
There is no inbuilt parental control setting available on Tor browser. That is why parents cannot restrict the content that their kids can come across on Tor. Hence, the chances of exposure to mature and inappropriate content are quite high for your kid.
Malware Infection:
Hackers and scammers are continuously evolving themselves, and if they drop malware in any of Tor servers, all the users can get infected. This is because all the searches of Tor browser users go through Tor servers, and malware can find its way to the computers of the users and cause havoc.
Related Read: How to Check Phone for Malware
What the Reviews of Tor Browser?
Here are some genuine reviews of Tor browser that we have come across on popular review sites.
1. "Tor is great for privacy with reduced ads and trackers. But it is painfully slow." - Conrad Sperosen
2. "Tor has several issues. It is quite buggy, download, upload, and connection fail messages even though connection is stable. - Michael Hart
3. "Tor is becoming less stable and there are less controls and settings on the user hands with the new update. I am worried how safe is tor browser."  - JR Shumach
There are mixed reactions from desktop users and the reviews are particularly negative from mobile users regarding Tor browser.
3 Tips for Parents to Protect from Tor Browser
Owing to the dangers that Tor browser possesses, it is paramount for parents to protect their kids from Tor browser. Even if you let your kid use Tor browser for privacy reasons, you have to monitor his activities. Here are the three important steps you need to take to protect your kid.
1. KidsGuard
Since the answer to the question Is Tor browser safe on Android is negative, we recommend you install a professional parental control app like KidsGuard parental control on your kid's device. You can block inappropriate websites and apps and check in real-time what your kid is browsing on the internet as well as get a complete report on his online activities.
Here are the key features of KidsGuard that ensure complete protection on Tor browser.
Block Apps

KidsGuard lets you block apps on your kid's phone. This means you can block all the popular web browsers so that your kid cannot install them. Besides, you can restrict his access time on Tor browser app so that he does not misuse the browser and get into danger.

Filter Webs

Since there is no parental control option available on Tor, you can use KidsGuard to filter the websites that your kid can see. KidsGuard comes with certain web filters such as violence, adult, phishing, and likewise.

You can turn on these filters so that all the websites with such content are blocked automatically. Besides, you can explicitly mention the URLs of websites that you want to block so that your kid cannot access them on Tor.

App Activities

KidsGuard generates activity reports daily, weekly, and monthly. These reports contain all the details about your kid's app activities. You can find out if he has accessed any app that he is not supposed such as any third-party browser app. Besides, you can check how much time he is spending on Tor browser regularly.

Capture/Lock Screen

KidsGuard lets you capture screenshots of your kid's phone remotely in real-time so that you can check what your kid is doing when you are not around. If your kid is misusing the device, you can lock the device remotely any time you want.

Track Location & Set Geofence

KidsGuard also lets you track your kid's location in real-time to ensure they are safe when they are outside. To make things even better, you can set a safe Geofence within which your kid generally stays even when he is outside.

However, if he crosses the safety fence, you will get instant Geofence alerts so that you can pay attention.

Call Filter

It is quite possible that strangers are disturbing your kid by calling him on his number or your kid regularly contacts strangers he is meeting online, you can filter out calls through KidsGuard. You can select certain contacts who can call your kid and whom your kid can call and everything else will be blocked out.

You need to install KidsGuard app on your phone as well as your kid's phone and you can start executing the above parental control features on your kid's phone remotely from your phone.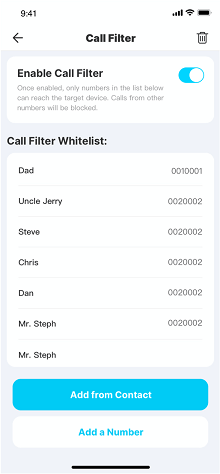 2. Disable JavaScript on Tor Browser
JavaScript is a widely used scripting language and it has the ability to ignore the proxy settings of Tor browser. This leads to the websites tracking your browsing habits and personal data.
Besides, JavaScript is used to store cookies containing your activities and personal data for better user experience as well as sell them to third-party advertisers. That is why you have to disable JavaScript so that the website can intervene in your privacy.
Here are the steps to disable JavaScript on Tor Browser.
Step 1: Open Tor Browser and click on the three-line icon at the top-right corner. For mobile users, there is a three-dot icon to get the same menu.
Step 2: Go to Options from the drop-down menu.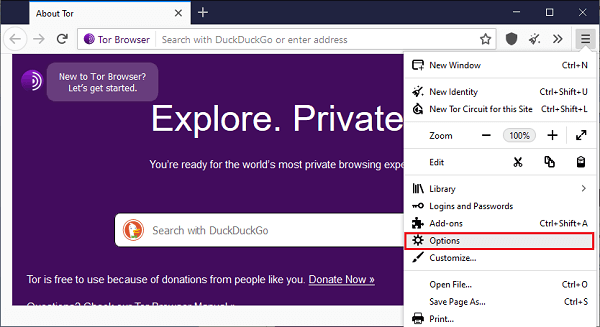 Step 3: Go to Settings and Privacy on Tor Preferences page.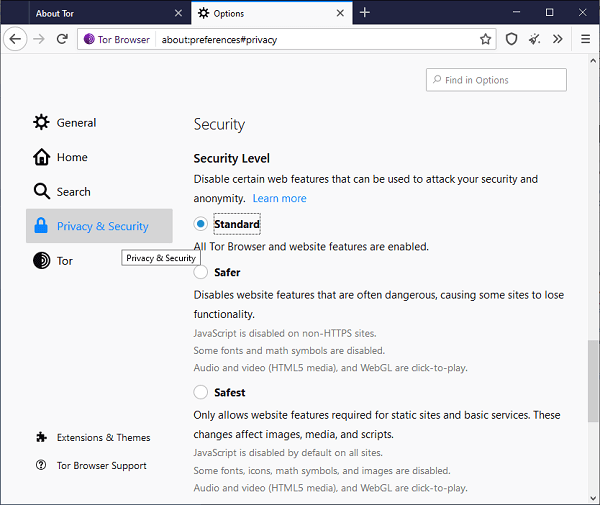 Step 4: Select the option "Safest" and you will find on its description that "JavaScript is disabled by default on all sites". This means once you select the Safest mode of browsing, JavaScript will be disabled for all websites.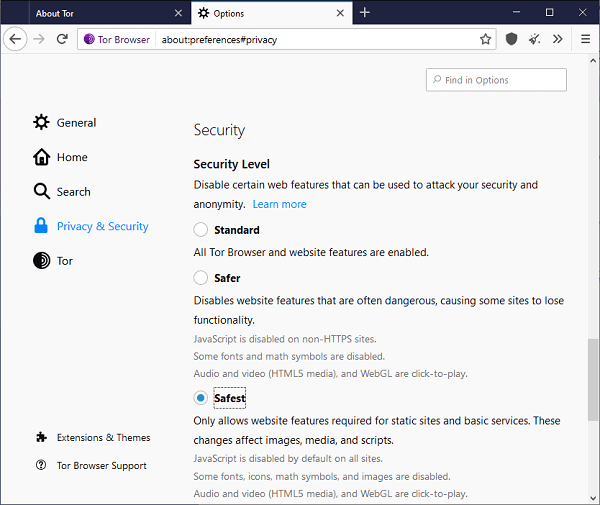 3. Use A Safe Search Engine
You should ask your kid to use a safe search engine instead of a Google search engine. This is because Google collects user data and stores search queries. In fact, Google uses cookies to track all your browsing habits and log them so that they can use them for better-targeted advertisements.
If you are worried about your kid's privacy, we recommend you ask your kid to use the DuckDuckGo search engine with Tor browser. DuckDuckGo does not track your searches or log them, and hence, it offers complete privacy for users.
Conclusion
We have answered your question, "Is Tor safe for kids?" There are certain negative concerns, and hence, parental control is essential when you let your kid use Tor. We recommend KidsGuard parental control for complete parental control as well as monitoring. Besides, you can set Tor safety level to the highest and encourage your kid to use DuckDuckGo search engine for all searches through Tor browser.