Apps are your smartphone's lifeline since they enhance its functionality and make your life easier. For example, the Yarn app lets you relax after a stressful day by giving you access to fictional stories in chat format.
However, despite its usefulness to your relaxation, users of Yarn app are still full of concerns. The one that troubles most users is, 'is Yarn app safe?'
The following information offers you more insight on the following:
A brief overview of Yarn app.
The reason behind users questioning is Yarn app safe.
The most effective ways to ensure your family's safety when using Yarn app.
Is Yarn App Appropriate for Kids?
Yarn: Chat Fictionis an app by developers of Science Fiction that allows you to read fictional stories in varying formats through a chat interface.
In addition, you will never run out of stories to read since new ones are available weekly. The app is available as a free download on both Android and Apple OS devices.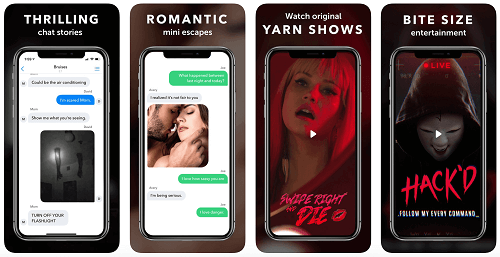 So, why are users asking is Yarn app appropriate for kids? Here is why:
Subscriptions and In-app Purchases:
Currently, the app only allows you a 7-day trial period when you sign up. Once the period lapses, you will need to purchase a subscription to enjoy Yarn apps full features.In addition, you may also need to make extra purchases of videos and images if you want the story to make sense.
As such, the emphasis on micro-transactions keeps many parents questioning is Yarn app appropriate for kids.
The Story Content:
Is Yarn scary? Keep reading to find out. Yarn- Chat fiction features stories that cover all genres. Despite the diversity, most of the stories you will read feature the following themes:
Coarse language
Sex
Violence
Crime, including drug use and theft.
The above are all mature themes that may have adverse effects on young minds.
In-app Advertisements:
You will notice plenty of in-app advertisements when using the Yarn app. Unfortunately, despite this being a legal way of developers monetizing their creation, some of the advertisements may not be age-appropriate.
For example, the more intense stories may feature advertisements of nightclubs or sex products, which may be too much for your child.
What is the Appropriate age for Using Yarn App?
From the above, you must be wondering what is the appropriate age for using the Yarn app. Both Apple and Android give it a user rating of 17+, which means it is suitable for adults only.
However, you can still download the app from independent websites if you have a decent knowledge of the internet. Furthermore, downloading apps off-platform increases your vulnerability to other online threats, including phishing and malicious software.
So, what are your options?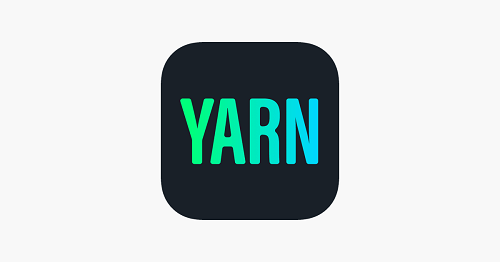 What Can Parents Do To Safeguard Kids on Yarn App?
Are Yarn stories scary? Definitely. Can your kid still get the app off-platform? Yes.
As you can see, relying on your device's default security features does not give you sufficient protection. Thus, what can parents do to safeguard kids on Yarn app?
Below are a few recommendations.
1. Using Parental Control to Protect Your Kids
One way to safeguard kids on the Yarn app is through parental control.
Most devices come with a parental control feature that allows you to restrict access and functionality. However, those you find are mostly device-specific with limited protection and may sometimes compromise the device's overall functionality.
KidsGuard is a parental control tool that functions across all devices and ensures holistic protection for your kids. It does this through: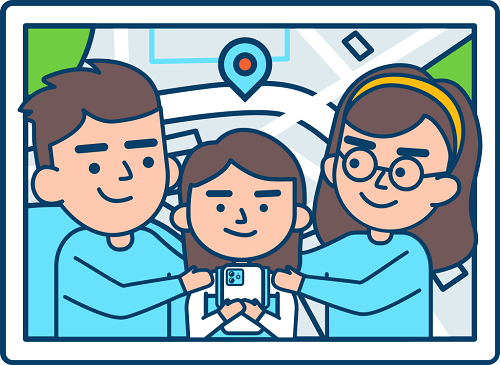 App Block

KidsGuard tracks your kids' app usage and provides the app block function to block inappropriate apps. Therefore, you can use KidsGuard to restrict your kids from using the Yarn app on their devices to prevent them get access to inappropriate content from this app.

Web Block

Web Block is another KidsGuard feature that ensures your kids only access age-appropriate websites from their devices. You can add and block inappropriate websites like Yarn into KidsGuard, so your kids are unable to get into these websites.

Capture and Lock Screen

When you get close to your child, does he or she hide the screen? With KidsGuard, you'll never have to worry about this again. From your parent dashboard, KidsGuard allows you to remotely capture their screen. It also allows you to lock the screen if they use it for too long.

Track Location in Real-Time

Most kids hide when engaging in mischief. So instead of roaming your neighborhood looking for them, you can also use KidsGuard to track their location in real-time. The tool uses the device's GPS to give you its exact location.

Set Geofence

KidsGuard also comes with a Set Geofence feature, which you can use to set location limits for your kids. For example, you can set a geofence around common areas such as the library or mall. Once active, you will get geofence alerts whenever your kid leaves or enters the geofence.

Call Filter

Unsolicited calls and messages are common complaints of smartphone users. With KidsGuard's call filter feature, you can add trusted contacts of your kids into whitelists, so it can effectively protect your kids from this nuisance.

Activity Report

Finally, KidsGuard can generate detailed reports of your child's device usage from your admin dashboard. Additionally, you can customize the app to generate daily, weekly or monthly reports depending on your preference.
How to Use KidsGuard to Keep Your Kids Safe?
Follow these steps to use KidsGuard to keep your kids safe:
Step 1. Install KidsGuard on Your Devices
Click "Google Play" or "App Store" button below and then download and install KidsGuard on your phone.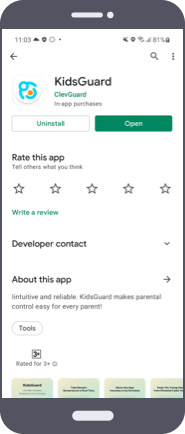 Step 2. Create a KidsGuard Account and Install KidsGuard Jr on Your Kid's Device
Register a KidsGuard account on the KidsGuard app, then follow the instructions to install KidsGuard Jr on your kid's device.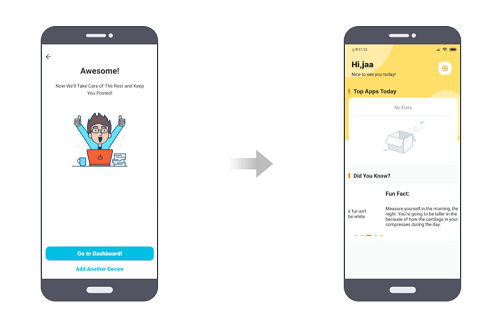 Note: For now, the tool is available on Android and iOS on the parents' side, but Android devices on the kid's side.
Step 3. Start Protecting Your Kids from Yarn App
After the installation, you can start customizing the protections for your kids' devices from your dashboard. For example, block apps like Yarn app, websites, filter unknown calls, etc to protect your kids' online safety.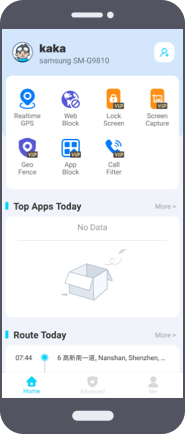 2. Talk about Online Dangers with Your Kids
Educating your kids on safe online habits is crucial to ensuring their protection. Additionally, approach the conversation with an open mind, as this allows them to share freely. Often, kids fear asking questions for fear of judgment.
However, you can expel this fear by having regular conversations on safe online activity and using relatable examples to emphasize your message.
Moreover, you can reassure them by taking an interest in their activities and spending more time with them. As such, they will be more liberal to share their concerns with you.
3. Keep Screens and Devices Where You Can See Them
You can agree on a family device policy to ensure your safety. For example, keeping screens and devices in a common area when home. As such, you can alert one another whenever you notice any suspicious activity and take the necessary actions.
Conclusion
So, is Yarn app appropriate for kids? Definitely not. The app has a 17+ rating on both app stores, which means it contains unsuitable content for children.
Furthermore, the app's focus on in-app purchases and unregulated advertising increases your kid's vulnerability online. Therefore, ensure your kids' protection by getting KidsGuard now.