Every parent may feel the need to monitor their children's phones. Children are victims of online bullying and sexual harassment. At the same time, there can be difficult situations between couples in which the only way out is to check your partner's confidential messages and other private information.
The problem of spying on someone's phone is not new and it has different conditions and consequences. Monitoring software plays a role in hidden surveillance. It should work well and not fail at a crucial moment. There is such a program, and it is called Auto Forward.
Here we will read the Auto Forward review, the purpose of our review is to get acquainted with this cell phone monitoring product.
What is Auto Forward?
Auto Forward is a software that enables parents and employers to easily monitor mobile activity on a targeted phone. You can extract and view text messages, contacts, calls, photos, videos, browsing history, download apps, files, games, and any other data on your child or employee's iPhone or Android device.
All you need to do is download your software on your phone, laptop, or tablet and the target phone. Auto Forward then get any data you want to view to an easy to navigate and read platform.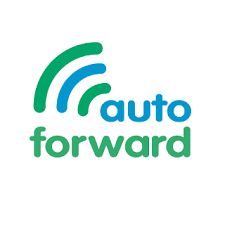 Like many monitoring apps, the best thing about it is that there are no flaws in the background. Once it's installed, no one can tell if they have the app on their phone.
The process is simple. All you need to do is download the application, enter your license key, then the phone number you want to spy on. In just a few minutes, the program will access the information from the target device and display the information in its secure online account. You can access your account anytime from anywhere on any internet-enabled device.
What You Can Get From Auto Forward?
Auto Forward provides you with real-time monitoring possibilities and information related to the target user's online activity. All recorded information is stored in your control panel accessible at any time on your phone.
After installing the software on a target phone, you can monitor the following things:
Features of Auto Forward
Calls Tracking and Blocking:
You may need to listen to phone calls of your children, spouse, or employees so that they know what is going to happen to them at any time. Since phone calls are still an essential form of communication, tapping into them gives you the upper hand.
Although it's impossible to listen to calls, you can see call logs (incoming, outgoing, and missed calls as well as deleted calls). Call logs, timestamps, and call duration can also be viewed.
Social Media Tracking:
Easily track WhatsApp, Facebook, Skype, Instagram, Viber, and Twitter messages. Get an exact copy of every chat, text, or call log found on the target phone. View every image and message posted on the network. You can monitor, filter, and control all conversations, files, and activities at the touch of a button.
GPS Tracking:
This feature allows you to track and locate your children. One can find out the exact location of the phone and the location of the child at any time. But the location feature does not support geofencing.
Browser History:
There are some contents on the internet is pornography, which is bad for our loved ones, especially for our kids. However, Auto Forward provides you with the most detailed information about a user's web browsing activity, enabling you to view every cookie and link, even deleted items.
Tracking Text Messages:
The Auto Forward app allows parents, partners, or employers to view all SMS received/sent on the target device. Accessible text messages include deleted threads on Android devices. If you want to track an iPhone or iPad, the Auto Forward Spy app will record your text messages.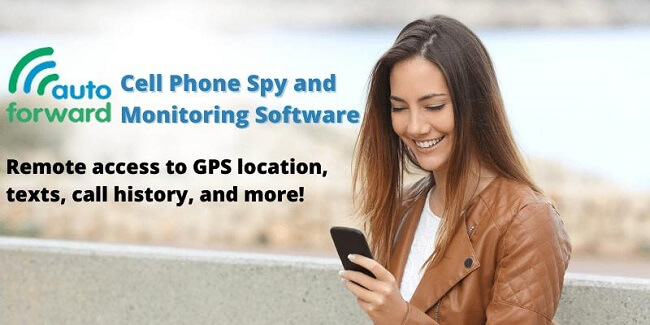 Tracking Email:
Hackers, scammers, and permanent spammers like to use email to block your inbox or ruin your life. Disable their daily attacks with this important function that helps you lock unwanted emails, monitor contacts, prevent destructive conversations, and protect your interests.
iMessages—Record all iMessages:
Phone carriers charge for texts through their data plan. But if you use Apple's iMessage, there is no charge. iMessage allows users to send user messages from user to carrier free of charge. This makes it a desirable alternative to regular texting.
Most competitor tracking applications only monitor regular text messages. Our iMessage Tracker lets you record every phone, iPad, or Android message sent through the Apple iMessage system.
Viewing and Blocking Contacts:
The app also gives you a special view of the target device contacts. Best of all, the contact list appears on your dashboard in the same format as you would on a target device. This feature helps parents to identify people who are more likely to interact with their children.
Control Panel:
Auto Forward's direct control panel is the first choice for ordinary users like you and me. Out of hundreds of mobile monitoring applications on the market, Auto Forward has established itself as one of the most sophisticated yet user-friendly alternatives.
Pros and cons of Auto forward
Pros

It can help you to track any phone remotely.
Based on data recovery requirements and very reliable.
Shows the deleted data.
Can be installed without jailbreaking.
Cons

Only one device can be monitored.
Requires an Internet connection.
Lacks Geofencing feature.
How Does Auto Forward Spy App Work?
The Auto Forward app is included in a very robust online monitoring set due to its ability to display and extract all the necessary information from various Android devices and any tablet as a fully synchronized computer program.
Thanks to the file history and the ability to add incoming and outgoing calls, new messages, social media records, and posts, including Facebook, Twitter, Instagram, deleted text messages and other services is no longer an issue.
Using the monitoring method, you can only download the auto-forward application and access the browsing history, every website they visit, the files people share, and lots of photos and videos.
Auto Forward Tracker works great on different versions of Apple iPad and iPhone. Users greatly appreciate this phone tracker because it does not require a jailbreak option for iPhone.
Like many monitoring apps, the best thing about it is that it has no background flaws. Once it's installed, no one can tell if they have the app on their phone.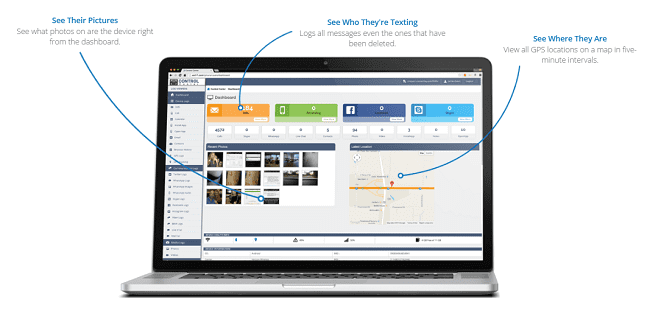 How Much Does Auto Forward Cost?
You need to make one payment of $35.88 to get the app with a Basic Package. No monthly/quarterly/annual payment is required. But the functions of Basic Pakage are very limited.
If you want to use some advanced features, you have to purchase the Pro package which charges $83.88. It is a bit expensive.
What are Customers Saying About Auto Forward?
Many frustrated users say that the app does not work as they expected. Not surprisingly, 45% of their reviews are negative. What's more, Auto Forward has not responded to these reviews for the past 12 months, so their services are unlikely to improve.
Aside from a fairly low rating, the Auto Forward app is limited in functionality. Although it offers several monitoring features, you cannot use it to track Viber or BBM or set up geofencing. That's why you might want to consider looking for alternative software like KidsGuard Pro.
What Problems Are Reported by Users?
The common complaint about all unsatisfied users is that the app is tampered with and they keep sending messages even after uninstallation of the app, or in some cases, after the purchase is over.
Therefore, we can assume that all stages of the installation process require special attention from the company to make both more user-friendly and provide an unambiguous guide.
The Customer Reviews on Sitejabber
SiteJabber is a web-based platform that allows users to find reliable online businesses and avoid scams. This is a review platform where users can read business reviews and ratings before making a purchase.
According to the Sitejabber, Auto Forward's user rating is 3.19 stars out of 3019 reviews, which shows that some users are generally satisfied with their purchase but most have a bad experience with Auto Forward.
Consumers dissatisfied with Auto Forward often mention cell phones, text messages, and social media. Auto Forward is ranked 19th among mobile application sites.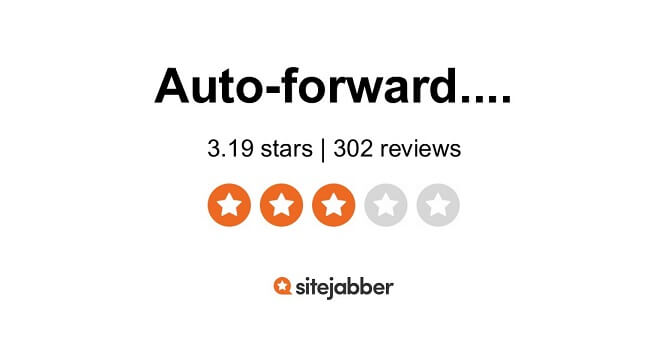 Best Alternative Apps of Auto Forward - KidsGuard Pro
Compatibility is one of the most important concerns for the users. Some monitoring apps are only compatible with one operating system. With KidsGuard Pro, this is not the case. KidsGuard Pro supports both Android - KidsGuard Pro for Android and iOS systems - KidsGuard Pro for iOS.
Also, it has a wide range of supporting software versions. For Android, it is available for Android 4.0 - Android 11. For iOS, it is available for iOS 9.0-15.
KidsGuard Pro is designed to help parents monitor and keep tabs on their children's online data. Being a reliable phone monitoring app, this app is very popular among users, especially parents. KidsGuard Pro offers amazing features and high privacy for stored data.
Plus, you don't have to worry about losing any data from the target device when you install the app. It allows you to do a lot of things like monitor call logs, views messages, and much more.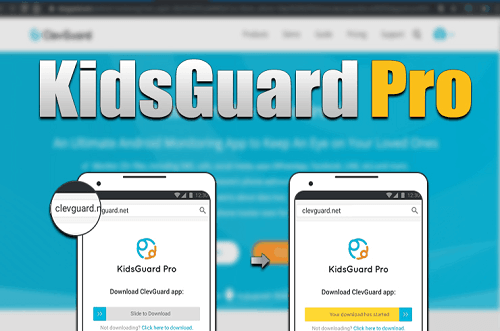 Features of KidsGuard Pro
Check the Installed Applications List

There are many apps available online that may not be suitable for your children due to the age factor. With KidsGuard Pro, things get different. You can check out the full list of apps available on the target phone.

Geofencing

You can mark places on the digital map as safe or dangerous by creating a virtual threshold for your child. You will be able to monitor the time of entry at the venue as well as the time spent at the venue and other details. Also, you will get geofence alerts on your phone when the target enters or leaves the particular area you set.

Remote Control

KidsGuard Pro's remote control features allow you to perform every style of stealth mode operation according to your needs. It offers Call Recording, Photo Taking, and Screenshot Capturing. Also, KidsGuard Pro allows users to view the target's iCloud data without target's iOS device.

WhatsApp Viewing

By accessing incoming notification messages, KidsGuard Pro can monitor WhatsApp texts, calls, video, etc., on the target phone. Also, you can use this software without having to root or jailbreak your device.

Media Files Access

The TheKidsGuard Pro Child Monitoring app gives you unlimited access to your child's photos and videos. As such, you will see their media files almost in real-time.

Call Logging

KidsGuard Pro can help if you need to track all incoming or outgoing calls. In fact, in addition to recording the caller's name and phone number, it also includes the type of the call, the date of the call, and the duration of the call.

Screenshot Capture

On the other hand, the screenshot capture feature is based on your words. With it, you can take real-time screenshots of what's happening on your child's phone.

Call Recording

KidsGuard Pro's call recording feature only automatically records calls and then saves them like hidden voice files.

Photo Taking

This feature also works like the screenshot capture feature. The only difference is that he is taking pictures on the target phone using the camera.
Final Words to Wrap It Up
Auto Forward is a comprehensive monitoring software to let you monitor whomever you want. The company claims many satisfied users but reviews say the opposite. Moreover, it can be risky because it has fewer features than the KidsGuard Pro.
The reviews mentioned above about Auto Forward, finding an alternative app such as KidsGuard Pro might be a better choice for you and your family. With that said, I hope all this information will help you make a wise decision.