The internet has evolved so much that it contains some content that may not be suitable for kids. The internet would be a safer space for kids in an ideal world, but unfortunately, it is far from reality. As a cherry on the cake, today's kids require a smartphone, and they should have at least one smartphone because an emergency can occur anytime.
As busy adults, no parents have enough time to keep an eye on their kids' smartphones all the time to see what they are doing on their smartphones. In that case, you can use the Famisafe app to monitor every single activity of your kid's smartphone remotely from your device! In this article, we're going to do a Famisafe review!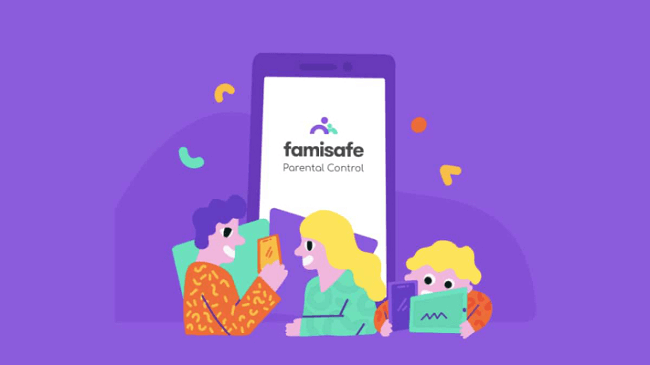 Part 1: Famisafe Parental Control App Overview
Famisafe is an all-in-one ultimate monitoring app from Wondershare company. The company is primarily famous for its reliability and security. The same quality applies to Famisafe. This app lets you keep a strict eye on your kids' smartphones and track their every activity. Ranging from social media activities to the gallery of the targeted device, Famisafe will give you complete control over your kids' smartphone.
The app is trusted and reliable because its parent company is already famous for its security and trustworthiness! The app not just lets you monitor your kid's activities but allows you to restrict and block some content that is not suitable. In this article, we've done an ultimate Famisafe app review for you! So let's get into it!
Part 2: What can Famisafe do to safeguard your kids?
1. Real-time location tracking
Famisafe is one of those few tracking apps that provides real-time location tracking of your kid's phone. Once activated on the target phone, you can easily track where your kid is going and his/her real-time speed via GPS. Moreover, Famisafe allows you to set a geo-boundary on the map. If your child crosses the border, you'll get a real-time notification as well as an SMS alert!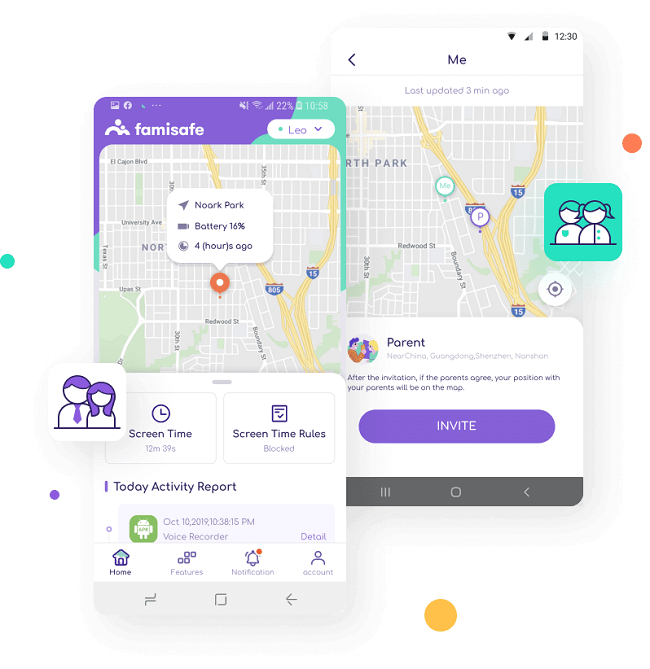 2. Social Media Words Filtering
Social Media Filtering lets you add your own words in the filtering section. You will be notified when your kid uses any of your filtered words However, you will need to link the accounts with Famisafe to which you want to track filtered keywords. That way, you can track whether your child is using any hateful or immoral words on social media!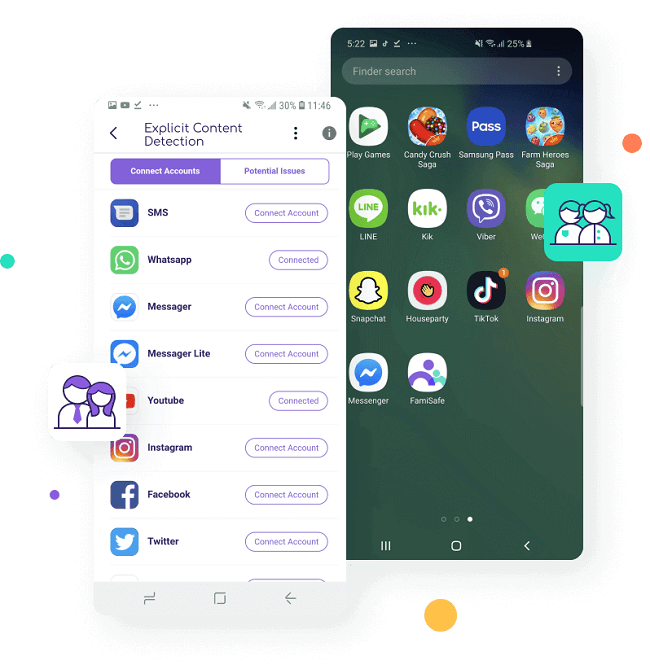 3. YouTube Filteration
The app allows you to keep a detailed eye on what your kid is watching on YouTube. Not just that, the application lets you block any kind of video that you don't want your kid to see. You can now watch the history of their YouTube account and see what they are watching and what should be blocked from their YouTube!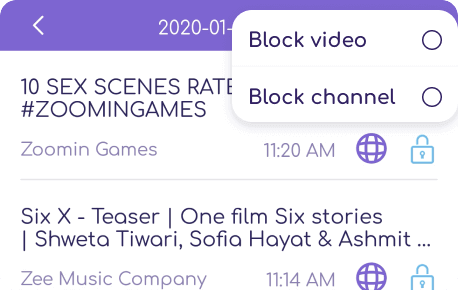 4. Driving Habits Tracker
The driving tracker feature is handy if your child has a bike or car. You can set a speed limit, and once the kid crosses that speed limit, both of you will get a notification of overspeeding. It also shows the maximum speed, average speed, total distance covered, and real-time speed of your child. However, real-time speed detection works when your child's device is moving at a rate of at least 20 kilometers per hour.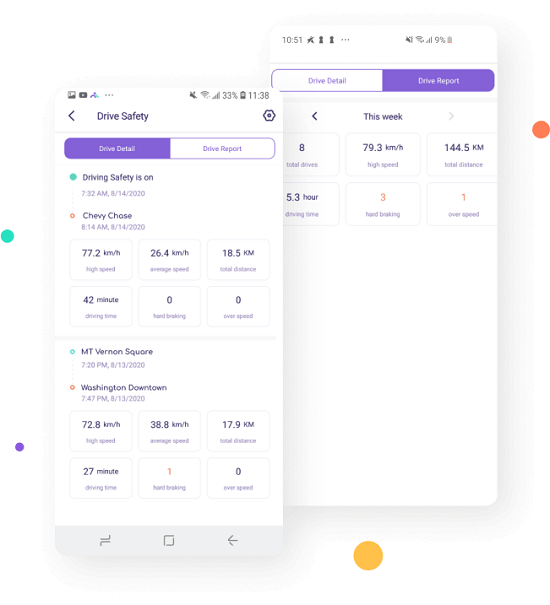 5. Website Tracker
The Famisafe app comes with a built-in website tracker that allows you to track and monitor all the browsing history of your child's phone. You can view the recently visited website. Even it shows the alert notification whenever your child visits porn or any 18+ website. You can easily block any URL and give you the ability to set the alert for any URL so that the application will notify you whenever your child visits the URL you specified.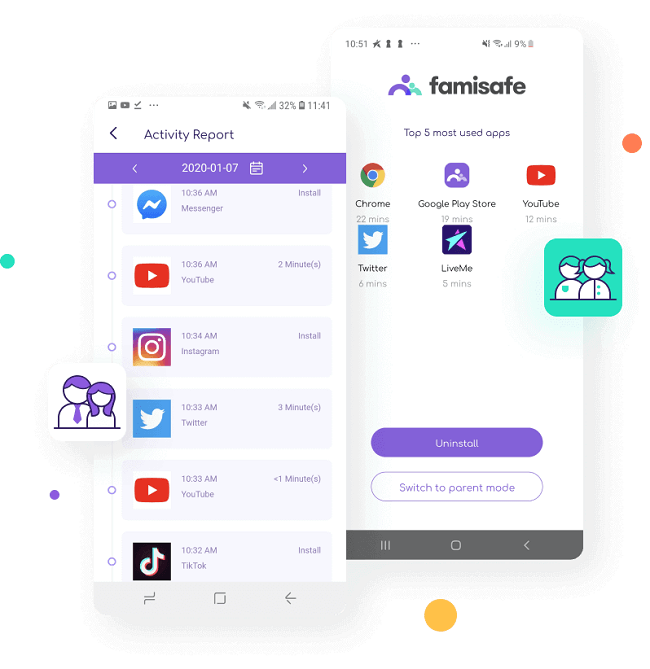 6. Screen time and Notification Alerts
This feature lets you monitor the screen time of the targeted phone. Yet, the app uses the help of "Digital Wellbeing," which can only be worked in Android 10 and above. This tool shows you the most used application, notifications received by every application, the total number of unlocks, and the total number of open and close of each app. You can also set the time limit of each app to prevent your kid from overuse of any application.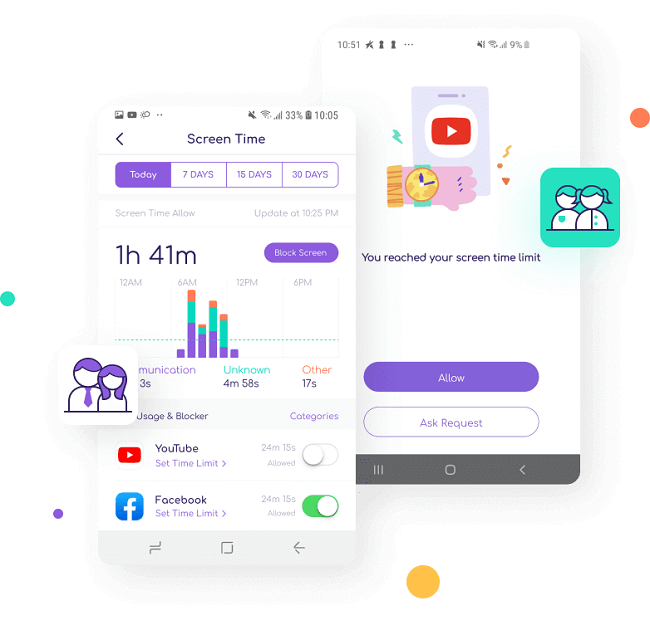 Part 3: KidsGuard Pro - The Best Famisafe Alternative App in 2021
If you're looking for a more advanced version of Famisafe, then you should consider the KidsGuard Pro. This service is somehow better than FamiSafe in many scenarios. First of all, Famisafe can only be used on your children's smartphone or any other in which the user of that smartphone knows you are spying on him.
Moreover, another drawback is Famisafe can only support the monitoring app on Android and iOS. You can't monitor it through a PC. But KidsGuard Pro is not like this. It allows you to watch anyone's smartphone without being notified to them in any way! You can watch the target device through PC, Android, iOS, or any device that supports web surfing. That's it!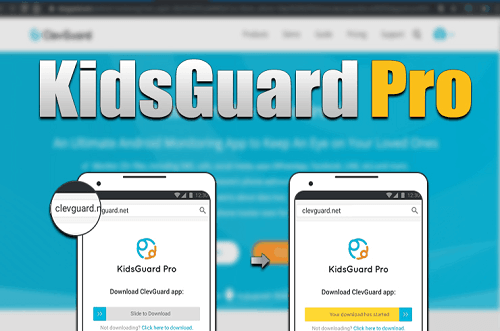 KidsGuard Pro also offers some more advanced features than Famisafe. Below we've proved that why KidsGuard Pro is better than Family Safe:
1. Why is KidsGuard Pro Better?
If we're saying that KidsGuard Pro is better, it doesn't mean Famisafe is useless. Both softwares are reasonable and provide excellent services. However, Famisafe is only limited to the children's monitoring. Whereas KidsGuard Pro is one step ahead of Famisafe. Below we've mentioned some key features that make the KidsGuard Pro better than Famisafe:
Key Features of KidsGuard Pro
1. Hidden Spying: The most highlighted and most valuable feature is that KidsGuard Pro works on the victim's phone without even knowing the user itself. You can track every social media account, message, real-time location, record calls, photos, news, and even control the camera without being notified by the victim.
2. Access from any platform: To open your monitoring dashboard, all you need is a browser. That's it! You need to visit the website, log in and access your monitoring dashboard from where you can track the victim's phone! No need to download any kind of software, plugin, or anything like that! You can access it on any device that supports web surfing.
3. Call Recording: KidsGuard Pro allows you to record the call of both the receiver and caller. Listen to what they are saying in the same quality as the victim is listening. Whereas, Famisafe doesn't offer this feature. You can set the call recording to auto mode so that every call will be recorded automatically and saved in the KidsGuard Pro cloud. However, it only supports SIM (GSM) calls due to android and IOS policy.
4. Activate the Camera of Targets Phone: KidsGuard Pro allows you to activate the camera of the victim's smartphone anytime you want! Once you click on the "activate camera," the app will show you the display of the victim's smartphone camera. You can switch between both the front and back camera.
Disclaimer: This feature is not recommended and can significantly affect the privacy of the target! You should only use this feature when you need it!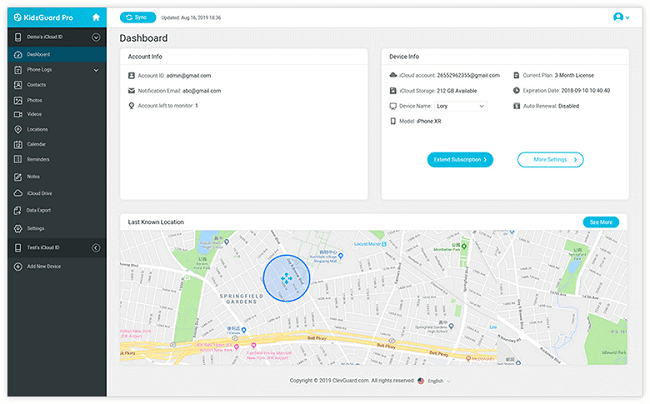 2. Comparison of Famisafe and KidsGuard Pro
| | Famisafe | KidsGuard Pro |
| --- | --- | --- |
| Hidden spying | No | Yes |
| Auto call recording | No | Yes |
| Social media monitoring | Yes | Yes |
| Open dashboard from any device | No | Yes |
| Hidden camera activation | No | Yes |
| Capture screenshots remotely | No | Yes |
Part 4: Conclusion
There are many reasons to spy on other's phones. Ethically it is wrong to pick someone's phone and check and dig deep into the phone, even if it is your kid. However, most people do this for the security of their loved ones. If you've children and have access to a smartphone, you might consider keeping an eye on their smartphone. Today, most parents don't have enough time to keep an eye on all of their kid's mobile phone activities, and of course, your kid might delete the history before you see it.
To prevent these scenarios and keep your kids' security, you can try KidsGuard Pro or Famisafe monitoring app services. Both are great and do their job perfectly. But, if you want something more advanced and want to do anonymous monitoring, then, of course, KidsGuard Pro is best!