The need to monitor a cell phone is very common, as there are too many ways for us to exchange information and be tempted in the online world. No wonder, the cell phone spy apps are gaining popularity in recent years and one of most discussed apps is mSpy. It is launched in year 2010 and developed by a London based company. In year 2012 the application allowed to monitor not only smart phones but also Window and Mac OS computers. It's true that mSpy is a leading cell phone monitoring app these days, but there are also many other app similar to mSpy which are way better in terms of pricing and spying features. In this article, we will conduct an unbiased review of the mSpy app and also recommend the best mSpy alternative app for you.
Part 1: Why People Are looking for mSpy Free Alternative
It's unfair to say mSpy is not good. In our survey, a certain number of users (around 35%) replied it performs well in cell phone monitoring, though not very efficiently as it advertised. So why are people still looking for mSpy alternatives? After checking some famous review websites and trying mSpy app by ourselves, we came to the following conclusion:
mSpy's price is too high.

You need to root your Android or jailbreak the iOS device to use mSpy.

Some features don't work as advertised. In our test, social media apps didn't upload any data.

The installation and setup are too complicated.

Poor customer service.

Very limited features in iOS version.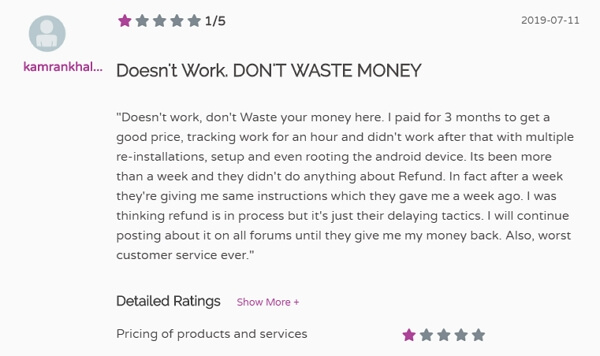 Here we list some of the websites that we have referenced. You can also check it out for yourself.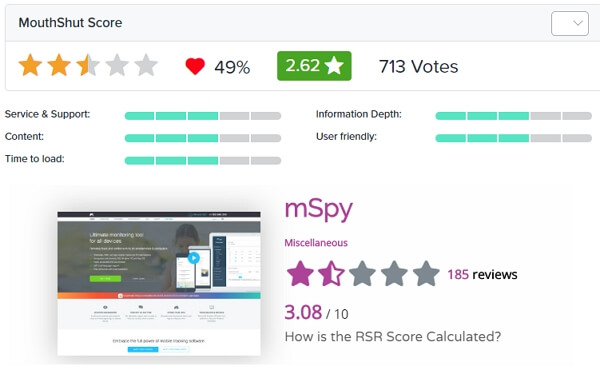 Now Let's Have A Look at Functions Provided by mSpy
mSpy is equipped with various features and functionalities, but most of them require rooting of your Android or jailbreaking of your iOS device. Still if you are willing to take the risk, then mSpy is very powerful for you. Here are the features you get from mSpy.
Website Blocking. *

View text messages. *

Website history Tracking. *

Access call logs and restrict calls. *

Access calendar.

Tract the location via GPS tracker. *

View contacts.

GEO Fencing. *

Access and block apps. *

View the media of the device. *

Email checking. *

Keylogger. *

Track social media apps like WhatsApp, Snapchat, Skype, etc. *
NOTE:
The * symbols means in order to use this feature, you need to jailbreak or root the device.
What about the Pricing Plans of mSpy?
As we know, mSpy is a paid mobile tracking tool. So, to use this tool, you need to purchase any of their plans. But a lot of users complain that mSpy charges too much? Is it real? Let's have a look.
mSpy Basic Plan
One Month Plan: $29.99 / Three Month Plan: $59.99 / Annual Plan: $99.99
mSpy Premium Plan
One Month Plan: $69.99 / Three Month Plan: $119.99 / Annual Plan: $199.99
mSpy Family Kit (Supports 3 Devices)
Six Month Plan: $359.97 / Annual Plan: $479.97

Editor's Review
mSpy is a paid cell phone monitoring, but users still not satisfied with the provided services. Most of the users complain that the tool doesn't work after purchasing any of the plans and it's just a waste of your money. If you check the facts and ratings mentioned above, then you will find it is clear that the tool is not capable of doing its tracking job with perfection after charging a high fee from the users. That's why many people are looking for mSpy free alternative. To be honest, there are no apps on the market that can monitor cell phones for free. At best they would offer a 3-day or 7-day free trial. But don't be upset as we've said above, there are many cheaper apps similar to mSpy. They are more efficient more competitively priced. In the following part, we would like to introduce you the best mSpy alternative app.
Part 2: Best mSpy Alternative App to Monitor Cell Phones
Now, if not mSpy, then which one is suitable for you? This is the big question arising at this point. And today we are going to answer this question. KidsGuard Pro is one of the best mSpy similar apps available on the internet. To prove that we are not talking without being sure, after proper calculation we have arranged a comparison table between mSpy and KidsGuard Pro.
| | mSpy | KidsGuard Pro |
| --- | --- | --- |
| Price | The cheapest plan even costs $16.66/month | $8.32/month |
| Plans | Basic/Premium/Family plans | Only 1 plan, easy to choose |
| Ease of Use | Complicated. Some users report it took hours to finish installation | Easy to use. The installation can be done within 3-5 minutes |
| Customer Support | Customer support is not good according to customers | Top quality customer support that is available 24/7/365 |
| Root or Jailbreak | Yes | No need |
| Safey | Not 100% data secure,because the device should be rooted or jailbroken. | 100% virus free and the user data is also encrypted and protected |
| Refund Policy | No guarantee | 30-day money back guarantee |
From the table, we can clearly see that KidsGuard Pro has low prices compared to mSpy. It has only 1 easy plan to choose from so that you won't have to be confused. With this plan, you can use all the monitoring features provided by KidsGuard Pro without limitations, such as location tracking, text messages monitoring, call logs, WhatApp, Snapchat, Facebook, Geo-fecning and more.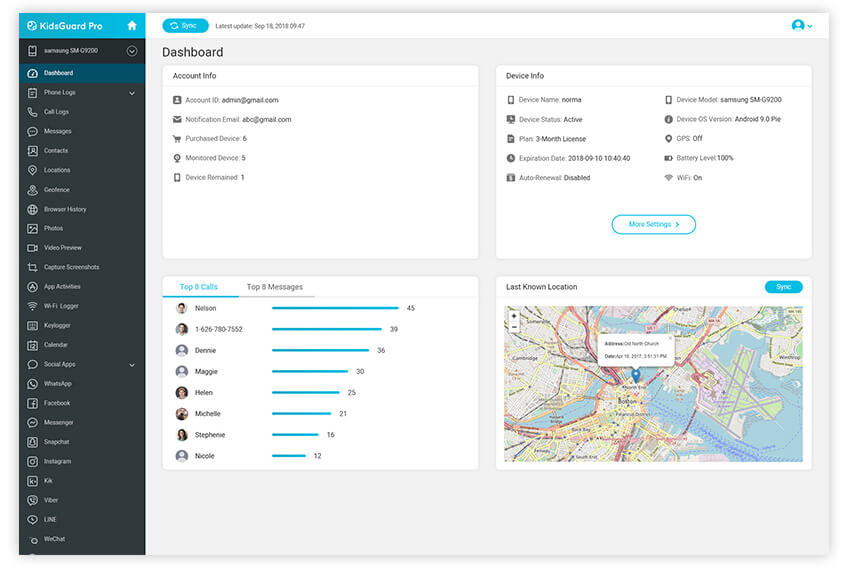 Additional advantages if you choose KidsGuard Pro
It is mSpy cheap alternative because it offers affordable prices.

More accurate location tracking provided.

This app is hidden in the target device thus can track secretly without discovering.

The developer team is continuing revamping this app and free updates are available for all the customers.

Easy cell phone monitoring without hiring an agent. You can do it all by yourself.

This app is highly rated by thousands of users and many other tech sites, like AlternativeTo, NewsDigitali, 流動日報, and more.

How to use KidsGuard Pro
KidsGuard Pro is very easy to use due to its simple and user-friendly platform. Following are the steps to get started with this app.
Step 1: Sign up
First you need to create a KidsGuard Pro account by using your email and then buy a license from the official website.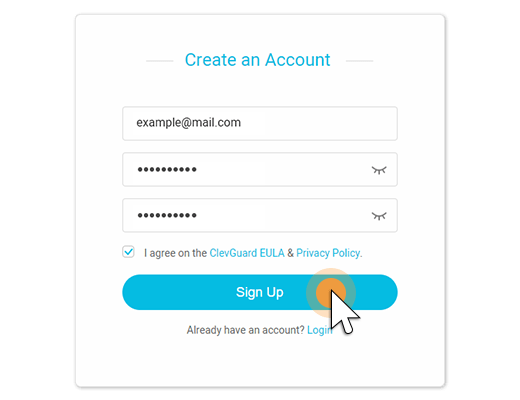 Step 2: Install on Target Device
Next, on the target device, go to www.clevguard.net and download KidsGuard Pro assistant app. After the download completes, tap the APK file to start installing KidsGuard Pro. Then you can login the account and follow the onscreen setup wizard to set up this app correctly.

Step 3: Start Monitoring
Finally, you can start monitoring the target device from web based dashboard panel.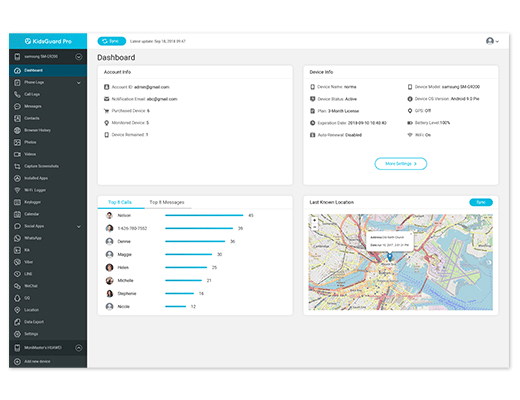 Conclusion
There are so many mSpy alike apps available on the play store, but as per our experience, we found KidsGuard Pro as one of the best tool to track the online as well as offline activities of the particular mobile devices. As compared to other paid software and tools, this is considered as very cost-effective. So, if you are also aiming for app like mSpy which can help you to keep an eye on your kids or spouse or employees, then don't hesitate to use KidsGuard Pro.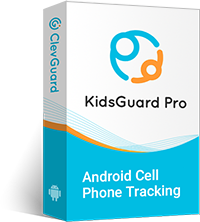 30+ Android Monitoring Features For You
Track the real time location and view location history

Check all incoming and outgoing calls & SMS

Monitor app activities and know which app is frequently used

Remotely access the files on the target phone, like contacts, photos, call logs,keylogger, etc.

Monitor social media apps like WhatsApp, Instagram, Snapchat, Facebook, Viber, WeChat and more