Spyzee is a tracking app that is used to track someone's activities. This app is not present in the Play Store, so you will need to download this app through the link or any other website.
In this Spyzee reviews, you can view its basic information and find the answer of is this free spy app safe to use.
Is Spyzee Safe?
Before installing, they will show you a dialog box saying, "this type of device can harm your device," which indicates that it is not a safe app, and there are chances that our information may get leaked during spying.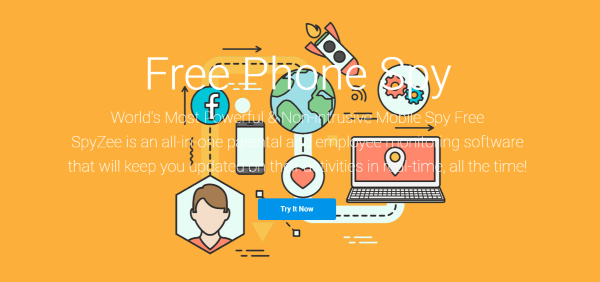 Feature of Spyzee & Does It Work?
It feels odd when you think about a free spying app. Because any app that provides you many spying features and the paid version of that app.
How can they be similar? So to reduce this confusion, we have mentioned the free features of this app.
Spyzee Phone Location Tracker
If you want to know where a person is going all day long, you can use this completely free spy app. This spying app (Spyzee) will help you to keep track of anyone's phone.
By using this app, you will forget all the location worries about your child about spreading their time.
Except for the live areas, you can also check and track the places where they were going before.
View Social Media Activity
Social media is a place through which we can easily see what the other person is up to. To which people are they talking? Are they sitting in a bad or good company?
You can check their social media activity through this completely free spy app, also known as Spyzee. You can check out their WhatsApp chats, msgs, images, and call history.
Furthermore, the Facebook spy is also available through which you can also check their secret activities like what they are posting and whom they are messaging.
Only msgs and snaps can be spied on Snapchat by this free spy. Spyzee can also help you to spy on Instagram activities (like messages, posts, and stories).
Although you can record your call logs with this free spy app and view all kinds of calls a person is getting (incoming, outgoing, date, day). Except for these calls features, you can also record all the calls that a person is receiving.
In addition, it can, by default, record all types of calls and you can listen to them later.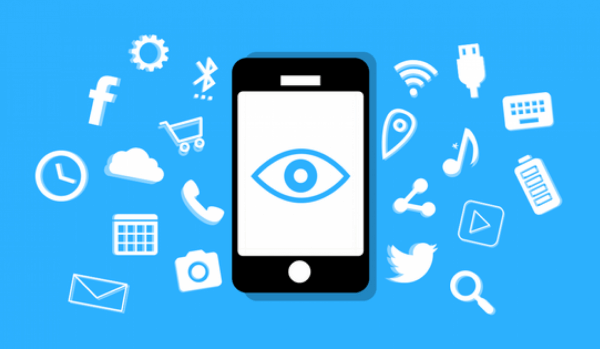 Compatibility of Spyzee
This free spy application is compatible with every device unlike other spying apps which are not compatible with Android phones, and some are not available for iOS devices.
This application can be used on Android, PC, laptop, iPhone, iPad, etc. You can learn all its features from the website, and it is a bit difficult when users start using this application because it is a bit complex.
How to Set up SpyZee?
Setting up a Spyzee app is the easiest of all the other apps in the market because there is no need for any payment as this is a free spying app.
Step 1. First, you will have to download this app through its website because it is not available in the Play Store. When you have installed the app, hide it in any safe place where no one can see it.
Step 2. After installing, you will need to be logged in to your spying account on the mobile phone you want to do tracking.
Step 3. The last step is to do monitoring; after setting up the account, you can keep an eye on the ate information of the other person.
Customer Reviews of Spyzee
Compared to many other spying apps, the Spyzee reviews are very low from all other apps in the market due to their performance, which shows that most customers are not satisfied with this app.
According to some clients, Spyzee is overvalued; ratings are too much for this spying app. What they say about that Spyzee app; it is the opposite. You use this app to see some information from your child, wife, or anyone's phone, but they could only see a little information (that was also incorrect).
Some also say that Spyzee is a false app. Some have to wait for a long time for results, and they never give positive results. So mostly have to use alternatives.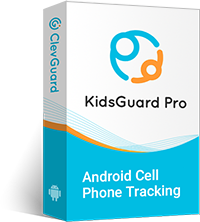 KidsGuard Pro for Android Features
Track cell phone location in real time, view location history and set geofence

Check all incoming and outgoing calls & SMS

Spy on social media apps like WhatsApp, Instagram, Snapchat, Facebook, Viber, WeChat and more

Remotely access the files on the target phone, like contacts, photos, call logs, etc.
This app has been unsuccessful in giving its clients what they need, and also, using this app can be dangerous.They also give a false ad, and sometimes they don't show any information from the phone.
In short, many of Spyzee review state that there is a reason why this app is free, and the reason is that it is only a time-wasting app with no credibility.
Cons of SpyZee
If we compare this app with other spying apps, it has very few features. Only GPS Tracker, SMS tracker call recordings, Facebook, and WhatsApp spy features are not enough for anyone.
Related Read: Snoopza Reviews - Is It a Real Free WhatsApp Tracker App?
Everyone first checks reviews before installing an app. Spyzee already has very bad reviews everywhere; if anyone thinks installing this app after seeing the reviews will surely cancel the downloading decision.
This is a third-party app which means there is a high chance of leakage of your mobile's and your targeted person's mobile private information.
Through this, your mobile and personal data can also be hacked, decreasing people's interests and giving out bad reviews.
The most important geo-fence location feature is not added in this application. And sometimes, the live location this app shows is wrong.
Are you Finding a Better Spy App?
For solving any problem and doing customers' service, KidsGuard Pro for Android is always available. If we call or make complaints about spyzee customer service, they do not take any action.
More Stable and Safe
When we install KidsGuard Pro, they do not notify us that this application is harmful to our device. But in the case of Spyzee, they always give us reminders that this app is not safe. Moreover, KidsGuard Pro is also avaliable for iOS device.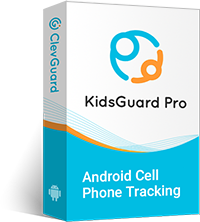 KidsGuard Pro for Android Features
Track cell phone location in real time, view location history and set geofence

Check all incoming and outgoing calls & SMS

Spy on social media apps like WhatsApp, Instagram, Snapchat, Facebook, Viber, WeChat and more

Remotely access the files on the target phone, like contacts, photos, call logs, etc.
Clean and Simple Interference
Whenever we go into the dashboard or control panel of KidsGuard Pro, we can easily find options and features. There is no need to search and find anything.
Every part is arranged in a well-organized manner. But when we enter the control panel of Spyzee, key elements are found after searching for a longer time.
More Abundant features than SpyZee
As we have mentioned before that this free spy app has almost 7 to 10 spying features present in it.
On the other hand, KidsGuard Pro has lots and lots of spying defeats is clear that if we compare these buying apps, KidsGuard Pro is the spying winner due to its features.
Conclusion
This free spy app can be used by anyone who doesn't want to pay for any spying app. But I don't recommend this app because of its cons, bad Spyzee reviews, and harmful effects on our mobile.
Rather you can get a better app than Spyzee, KidsGuard Pro, and it will give you all the features you want. The choice is yours if you want fewer features you can go to Spyzee, but you can go to the its demo if you want more useful feature.