Houseparty is a video chat app that was launched in 2019 by fortnight creator Epic games. At Houseparty app, people can do group video calls in which people can chat with friends live or through text.
kids love the house party app as compared to other video calling apps because kids can play a lot of games with friends and with strangers too.
In this blog, we will discuss is Houseparty safe for kids and how to make it safe for kids.
Is House Party Safe for Kids?
The Houseparty app is pretty famous among young kids because this is a fun video chat app that helps the kids to stay connected with friends.
But the Houseparty for kids has a few drawbacks because of no proper popper privacy settings.
No administrator checks the activity of users; thus, there is a lot of inappropriate stuff, predators, sexual abuse, etc. People can also send links to anyone at a Houseparty app.
Additionally, multiple reasons make the Houseparty unsafe for kids. few Houseparty app dangers are mentioned below.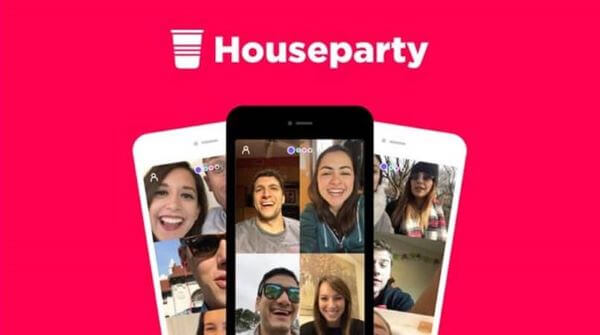 Predators
Just like other social media apps, there are also many predators on the Houseparty app. These Predators can take advantage of geolocation, this feature will help them to find out the exact location of your kid, so it's a threatening condition for parents.
Data mining
When children sign up for the first time, they are asked to share their contact list to know whether they are at a Houseparty too or not.
If they are at a Houseparty, you will be able to see their profile in suggestions.
The kid should choose to skip this step, and because they try to solicit your kid's friends without their permission.
Hacking
There is a lot of hacking on this platform. For example, many users reported that their PayPal, Spotify, and Netflix accounts were hacked.
But the company is not admitting these hacking reports.
No option for reporting
The bad thing about Houseparty is that they don't give any option for reporting spam accounts.
If someone is bothering you at a Houseparty game, you can block that person but can report his or her account.
Inappropriate content
Just like zoom, another app's Houseparty starts showing inappropriate on-screen without any warning and permission.
This thing is called Houseparty game porn bombing, and this kind of stuff is not good for teenagers. That's why the Houseparty video game and chat app is not safe for kids.
Related Read:How to Block Hackers from My Android Phone?
What Do Parents Say About Houseparty?
Parents' reviews about the Houseparty app are mixed, but the majority has no positive thoughts about the Houseparty app; most of the parents are not happy with Houseparty privacy and security features.
According to parents, kids can easily contact their friends without any restriction, which is an alarming situation for parents.
Additionally, any stranger can join a kid's group video call without their permission.
Many parents stated that they caught their 13 years old kids when they were sharing and receiving inappropriate content at the Houseparty.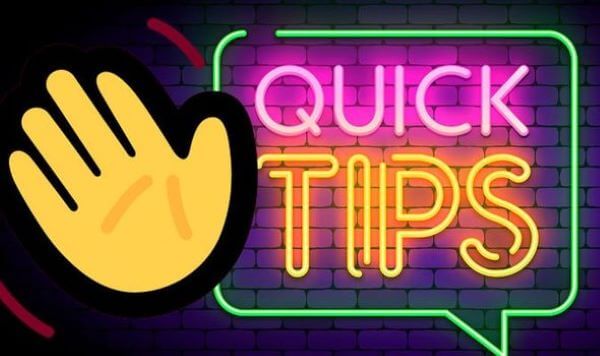 Moreover, the parents are not satisfied with the Houseparty app because this app has no parent control feature, so parents cannot keep an eye on their kid's activities, so we can say the Houseparty app is not their favorite video chat app.
On the other hand, few people think this is the safest app as compared to other social apps like snapchat, WhatsApp video calling app, Instagram, etc.
They have seen fewer adult or inappropriate content on the Houseparty app than other social apps.
A mother of a 13 years old girl stated that once she checked her daughter's Snapchat phone and saw an old girl sending nudes to her little girl on Snapchat. That was weird and illegal too.
How to Make Houseparty Safe for Kids?
If you want to keep yourself safe from the drawbacks of the house of the party, here are a few tips.
1. Manage App's Usage Time with KidsGuard
Do you want to set a time limit for your kid on Houseparty app usage? As you know, Houseparty does not have an inbuilt parental control feature.
But you can remotely control kids' activities and set time limits for various apps, access to specific apps, and websites with KidsGuard parental control app.
There are various social apps, which makes the parent worried about their kid's safety. But the KidsGuard is perfect for parents who want to control kids' online activities.
Additionally, this app aids the parents to set a filter on websites content that blocks unwanted apps on the kid's phone. Parents can set time limits on mobile usage or apps usage on kids' devices.
The amazing feature of KidsGuard is that it provides a comprehensive report of kids' online activities. Parents love KidsGuard because they can track kids' location via this app, and KidsGuard sends a notification when kids leave the geofence.
How to Set Up KidsGuard Parental Control?
Download and install KidsGuard from Google Play Store or App Store on your phone.
Open KidsGuard, tap on bind button, copy the URL in the set up guide.
Send URL into kid's phone and open it in a browser of kid's phone.
Follow the instruction to download and install KidsGuard Jr on kid's phone. After finish, you can start to manage kid's phone on your own device, such as limit screen time, block unwanted websites and apps,etc.
2. Block video chat
Users have the option of blocking users during a video chat.
For this, they will have to tap on the target person's chat screen to check the setting toggle. In addition, you can activate "private mode" by clicking on the pink settings wheel. But they can't report any user.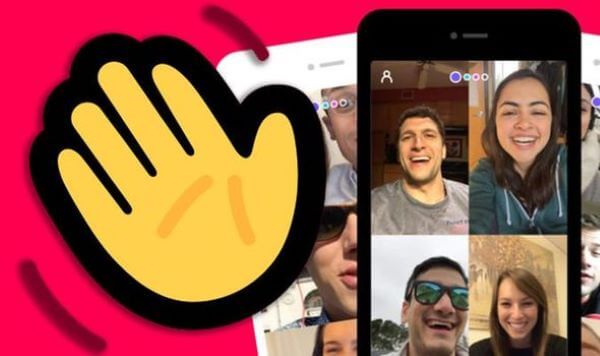 3. Activate private mode
If your kid is unable to see his friends live and insists on making an account on the Houseparty, then being a parent, you must discuss all the aspects of a Houseparty and make sure to activate the private mode.
Because it is the only way to keep your kids safe from strangers and predators.
4. Edit your permission
You can select whether you want the Houseparty to see your contacts list or not. If you want to edit the previous setting, please follow the actions below.
Step 1.
Go to the Houseparty app.
Step 2.
Tap on the smiling emoji.
Step 3.
Now tap on the
Setting
icon and Choose
permission
.
Step 4.
Select either you want to give permission or not to access your contacts, camera, and mic.
5. Change your notification setting
You can also modify your notification settings so that your contacts will not be able to know when you are using this app. This feature is so useful in protecting your privacy.
Step 1.
Go to the app.
Step 2.
Tap on the smiling emoji.
Step 3.
Now tap on the
Setting
icon and choose
Notification
.
Step 4.
Whenever you open the app, your friends will get a notification.
Step 5.
Change the notification setting.
FAQs about Houseparty Game
Q1. Does Houseparty have parental control features?
No, the Houseparty app does not have a parental control feature; that's why people are more concerned about this app because they can't monitor or control their kid's activities.
If parents want to monitor kids' activities, they have to find other ways.
Q2. How old is the child suitable for using a Houseparty?
According to the House party app, rules, kids age 13 or above can sign up here. However, they clearly mentioned in the apple store that this app is for 12+ kids.
Q3. How is Houseparty different from other video chat tools?
The Houseparty app is different from other video chat tools such as WhatsApp, zoom because this video chat app is an easy-to-use and fun video calling app.
The features of a Houseparty are different from other video chat apps like kids can play multiple games with their friends.
They can create private chatting and calling rooms; kids can add up to 8 people in the room. The best thing about the house of the party is that kids can jump to other rooms any time.
Conclusion
Video chat apps like a Houseparty app are getting more attention from young kids because these games provide many fun activities like group video calling, gaming, live gaming competition with friends, etc.
Still, parents are concerned about these apps because the Houseparty app has no parental control option; many kids are taking advantage and getting involved in inappropriate activities.
But there is an incredible app, KidsGuard, that helps parents control their kids' activity on apps like a Houseparty, etc.
So if your kid is using the Houseparty app , download KidsGuard that will provide you comprehensive report of daily activity of your kid.