"Don't communicate and interact with unknown people." is the first rule that our elders and parents teach us from the day we go to school. The same concept should be applied in the virtual world as well.
But, in an age where social media is part of the daily lives of 7 billion people worldwide, the rule is no longer applicable.
Kik application is one of them. It sounds fantastic that you can talk with random people worldwide, but letting your kid speak and meet with unknown people doesn't sound creepy?
Therefore, in this article, we are going to talk about is Kik safe and illustrate the best way to protect your kids.
Is Kik Safe for Kids?
Those who think Kik is a safe platform for their kids or teens might consider this thinking again. Below we've mentioned some points that make the Kik platform unsafe for kids:
Anyone Can Message to Your Kids
The worst thing about the Kik platform is anyone can message your child on Kik. They don't have any privacy options nor any system from which you can stop strangers to message you.
Instead, the Kik system is designed to let people meet with strangers. Of course, kids under 18 aren't good for this policy, and it's not a social media service for kids from any perspective.
Heaven for Scammers
Kik's system is designed to let the user's profile be anonymous. So, doy think every user on Kik is a good person? Of course, if the system is unknown, then there must be scammers and predators who're looking for your kids for exploitation. We highly discourage such a system where you can't even see who's contacting you.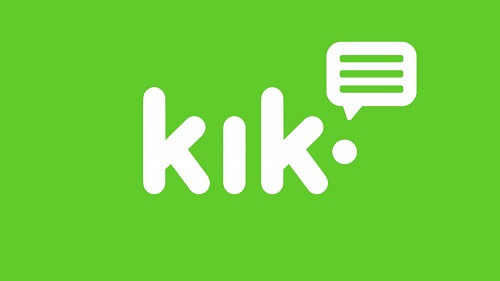 Kik's System is Designed to Promote Kidnapping and Murders of Kids
As we've mentioned earlier, Kik's system attracts scammers and predators to exploit kids. Because scammers and predators are always on the hunt for a plan like Kik, that's why there has been rapped, murder, and kidnapping reports and cases found in which the accusers used Kik in the past few years to hunt their victims.
Kids Aren't so Mature as to Care about Their Security
It's scientifically proven that kids under 18 aren't mature enough to distinguish which act is secure and which isn't. Under 18 kids are easy to manipulate because they don't have the sense to judge people. Kik doesn't care about it and developed a system where anyone can contact your kid and use them how they want.
What Do Parents Say about Kik? - True Reviews
We have done deep research and read plenty of reviews from Kik users including parents and kids. We've combed through the user reviews and come to a conclusion below.
Dangerous Platform
There are millions of parents who say that Kik works as an invitation to danger for your kids. First of all, Kik claims to be a social media platform designed for kids and teens.
But, we can't understand what kind of kids social media platform this website is in which an anonymous person can hit a message to kids without any kinds of restrictions.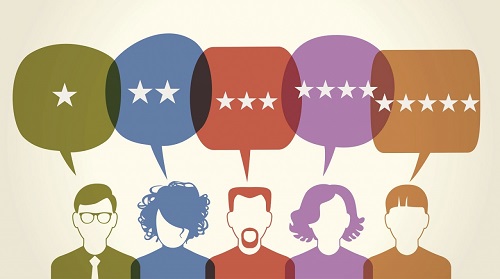 No Parental Controls
The worst thing about Kik is they don't offer any parental controls in the app. The kids are free to do anything, and parents can't control them. It seems like Kik wants the kids to do anything they want without asking for permission from their parents. I don't know who designed this creepy and weird platform.
No Restrictions Against Privacy
Kik is a platform where anyone can message and contact you without any restrictions. It means once you create an ID on Kik, you can text to any random Kik user, or any random Kik user can contact you.
The irritating thing is that you can't even change the appearance of your profile so that no stranger can contact you.
How to Protect Your Kids on Kik?
Now, you know your kids aren't safe on Kik. However, this guide is almost useless if we don't give you a solution to this problem.
The best answer we could find on the internet is parental control apps, and KidsGuard Pro is one. It works best if you want to monitor your kid's Kik account and other activities.
KidsGuard Pro supports for Android - KidsGuard Pro for Android and iOS devices - KidsGuard Pro for iOS.
NOTE:
Here we will take KidsGuard Pro for Android as example to introduce its steps and functions. If your kid is an iOS user, you can click the "View Demo" button below to know more details about KidsGuard Pro for iOS.
Protect Your Kids on Kik with 3 Easy Step
Below is a step-by-step on how to set up KidsGuard Pro for Android:
Step 1. Sign Up a KidsGuard Pro Account
The first thing you need to do is to sign up on KidsGuard Pro. Ensure that the email and phone numbers you're entering on the sign-up page are accurate and active.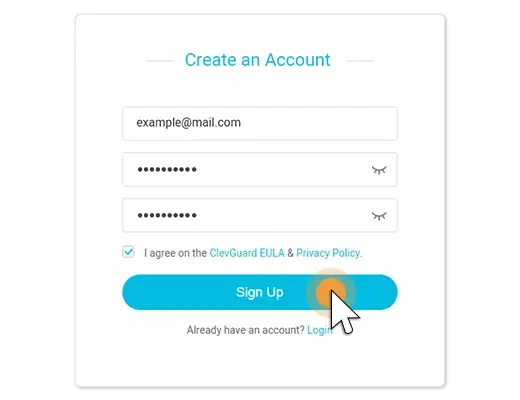 Step 2. Download KidsGuard Pro for Android on Your Kid's Phone
Get your kid's phone, follow the onscreen instructions to download, and set up KidsGuard Pro for Android on your kid's phone. It will take 3-5 minutes to finish this process.

Step 3. Start Keeping Your Kids Safe on Kik
Now, you're ready to go. Login to your KidsGuard Pro account, and then from the KidsGuard Pro online dashboard, you can monitor your kid's Kik activities and other phone activities easily from any device, anywhere.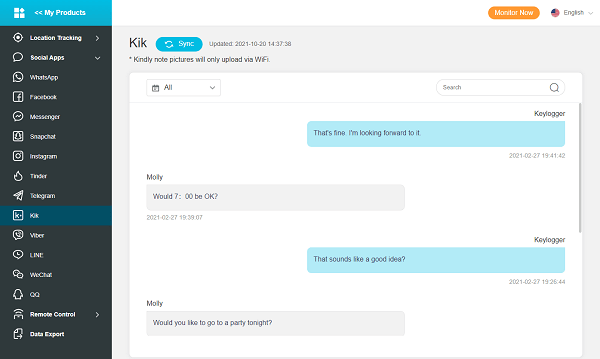 How KidsGuard Pro for Android Protects Your Kids?
You might think that why only KidsGuard Pro for Android is best to protect your child from Kik's flawed system?
Well, below are some of the highlights reasons which make the KidsGuard Pro for Android best against the dangerous method of Kik:
Monitor Your Kid's Social Media Apps:

The very first thing that KidsGuard Pro for Android does is the tracking of your kid's social media applications. The service supports all the famous and familiar social media tracking, such as Kik, Facebook, Instagram, Snapchat, WhatsApp, etc.You can track messages, posts, and other notifications.

Track Your Kid's Location:

KidsGuard Pro for Android uses the device's GPS to track the location of your kid's smartphone. You can track the real-time location of your kid's smartphone remotely through KidsGuard Pro for Android. So, you'll know where your kid is in case they get in trouble.

Set Geofence for Your Kids:

You can set a Geofence for your kid's smartphone, and the system will notify you if your kid crosses that boundary. If you're in doubt against your kid, you can set a Geofence and get a Geofence alters if they cross that boundary to meet their Kik partner physically.

Read Your Kid's Text Messages:

Another valuable feature of KidsGuard Pro for Android is you can read your kid's text messages. With this feature, you can clearly know who your child is texting with and what they are talking about in text messages.

Moreover, if your kid is a Kik user, you can recognize if your kid has exchanged contact information with his/her Kik "friends".

Track Phone Calls:

KidsGuard Pro for Android also lets you track the phone calls made from your kid's smartphone. Once a call (incoming or outgoing) is produced, the KidsGuard Pro for Android will automatically mark the call logs, including their calling time and duration.

Moreover, KidsGuard Pro for Android provides the function of recording the speaking voice of phone calls. You can check their speaking to see if your kid is contacting the Kik friends via phone calls.

View Your Kid's Browsing History:

As the name suggests, it allows you to keep monitoring all the browsing history of your kid, such as websites and webpages they've visited, time of visit and frequency as well.

Take Secret Photos via Your Kid's Phone:

KidsGuard Pro for Android also lets you take over the camera of your kid's smartphone. It enables you to take pictures from your kid's smartphone camera so that you'll know what's going on in your kid's environment in real life.

Top FAQ about Kik

Q1. What Age Group Uses Kik?

According to Statista, 42% of Kik users are between 16 - 42 years old.

Q2. Should I Stop My Kids Using Kik?

Stopping your kid from using Kik isn't a solution. It's a human instinct that the brain is more prone to perform those activities from which it has been restricted.

You might consider having a close eye on your kid's Kik activities using a spyware service such as KidsGuard Pro.

Q3. Does Kik Give Out User's Location?

It depends on the person whether he wants to reveal his public location or not. Even if you can see the user's location, no one can say if their location is accurate or not because you can specify any random location you want while creating an account on Kik.

Conclusion

Kids and teens (under 18) are biologically not so mature to distinguish which person is good and who's using them for exploitation.

However, with the evolution of the digital world, social media platforms are getting intensely open. And not every social media platform is made for kids. Kik is one of them, or you can say "best platform if you want to put your kid in danger".

In this article, we've written an ultimate guide on why Kik isn't good for your kid and gave you a solution in the form of "KidsGuard Pro".