Before We Start
Twitter is one of the most popular social media platforms, used by millions of people including children. It is a great place to converse with others on a variety of topics.
However, like any other social media platform, Twitter has its share of problems.
This blog will take a look at how safe is Twitter for kids, questions that parents need to ask themselves such as is twitter safe for 11 years old and steps that can be taken to make Twitter safer for kids.
Part 1. Is Twitter Safe for Kids?
Twitter is a great way to connect with others and share your thoughts with friends, family, and the world on any topic you like.
However, while Twitter is meant to help people connect, it can also be used in some very negative ways.
It is becoming more and more common for young children to be using Twitter, with an increasing number of teenagers and young adults using the site, Twitter can be a distraction and a time-consuming habit for them.
There are some dangerous points on Twitter and the harmful ways they can affect kids.
Related Read: [Guide] Is Facebook Safe for Kids?
1. Inappropriate content
Is Twitter safe to use? Twitter can have a lot of Inappropriate content for Kids such as mature language, mature images, and drug-related content.
If you're a parent, you may have been concerned about inappropriate content on Twitter. It is a huge problem because a lot of kids will be able to see it, and a lot of parents won't know about it.
2. Expose their position
Twitter is a site where you can talk about things that are happening in your life. You can tweet about anything you want. You can tweet about the things you are doing, the places you are going, the people you are with.
Sharing all this information about yourself can put you at risk. Your position can be exposed to people who want to hurt, kids may face such situations.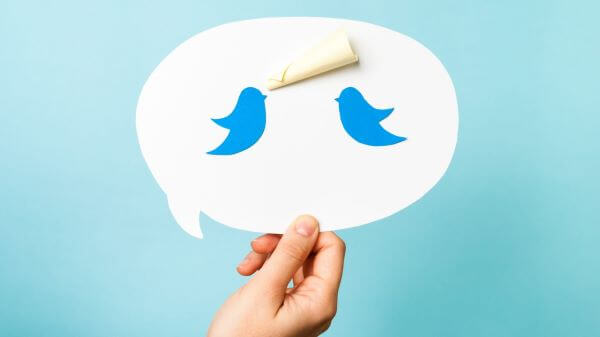 3. Be friend with stranger
Twitter is a great tool for keeping up with news and celebrities. Kids and teens also love to use it to talk to friends and celebrities.
However, there are many strangers and inappropriate messages that could be dangerous to kids on Twitter.
Anyone can access your Twitter account and follows you, which means a stranger can get all the information you share like your location and pictures easily as Twitter set an account to the public by default.
4. Dangerous of Tweeting
It provides microblogging and allows users to post and read short 140-character messages called "tweets". There are some negative aspects to Twitter which is why parents should monitor their children on the site.
Some of the negatives include cyber-bullying, sexting, and a lot of time spent on the site. Cyber bullying is a major issue with Twitter. It's a site that allows for anyone to say anything about someone with little repercussions.
When kids share personal information on the Internet, it can be used negatively. This can have a devastating impact on a child's life. Parents need to be aware of what kinds of information their kids are sharing online and talk to them about it.
Part 2. Can I Make Twitter Safe for Kids?
1. Get help with a parental control app
Use the parental controls app to reduce the risk of your children coming across inappropriate content like "Circle's parental controls" which let you create profiles for your child, and then block certain keywords and phrases, block users, and even block entire conversations.
Therefore, we recommend the best parental control - KidsGuard for you. The powerful features of KidsGuard can provide full round protection for kids. With it, you can check and even control the usage of your kid's Twitter app. Let's check its features below: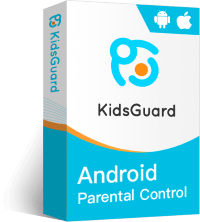 Features of KidsGuard Parental Control App
Limit kids' phone screen time to help them stay focus
Block inappropriate apps like Twitter, websites to create a safe online environment
Capture kids' devices screen to know what they are doing
Track kids in real time and view their location history
Set Geofence for kids, if they cross the setting boundary, it will alert you instantly
Filter Calls to protect kids away from being harassed by scams
Receive detailed daily, weekly, and monthly reports of your child's online activity
Protect Kids with KidsGuard Parental Control in 3 Steps
Step 1. Click "Google Play" or "App Store" download button below to download KidsGuard on your phone.
Step 2. Login to your account and go to the page of dashboard. Click Bind Now button, copy the Url in the setup guide and send it to your kid's phone.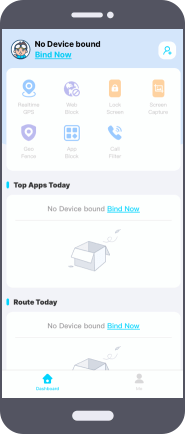 Step 3. Open the Url in kid's device to finish installing KidsGuard Jr. After binding, you can start to manage your kid's phone on your own device, such as blocking Twitter, setting Twitter usage time, etc.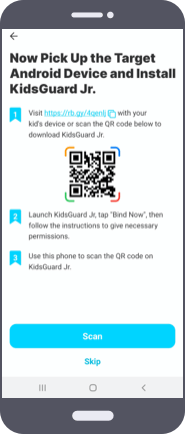 2. Tell kids don't use location services
Location services make it easier for children to tell the world where they are at any given moment. This feature could potentially get them into trouble if, say, they're playing in an area that isn't safe for kids.
Instead of using this feature, parents should require that their child checks in only with people they know. Make sure this feature is turned off to prevent strangers from tracking your child's location.
3. Be ware of "sub-tweeting"
Sub-tweeting involves posting negative things about someone without mentioning their name. It is becoming a growing concern too.
If you think your child might be experiencing bullying on the platform, consider muting certain words or hashtags so they don't come across them in their feed.
4. Setting an account to private/protected
There are two great ways to protect your tweets from being seen by the public. The first option is to have a private account which means that people must request to follow you, and each person has the option whether or not to accept or deny any requests for new followers. These requests can be sent via direct message from other Twitter users.
Also protecting your Tweets from being seen publicly is a great way to protect yourself from those who have no business seeing what you have to say.
It's an especially good feature for company Twitter accounts as well as those used by prominent people.
In order to protect your tweets from being viewed, all you need to do is:
Log in to your account.
Open the Settings and Privacy tab.
Scroll down until you find the section that reads Safety and Security then click on it.
You will be prompted with a pop-up box where you will see a box labeled Protect my Tweets tick that box.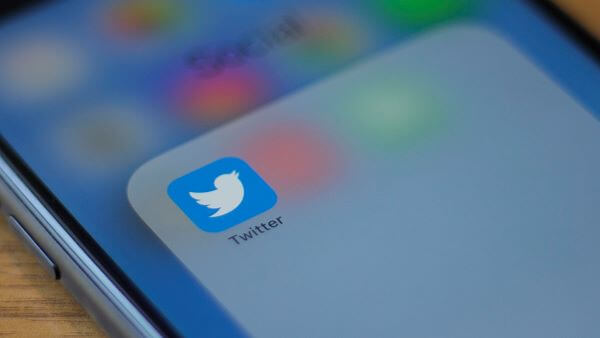 Part 3. Twitter Is Ok but not for Every Age
Many people use this social media platform to meet new people, make new friends, and make a name for them. But Twitter isn't safe for every age. Twitter can be a powerful tool for businesses and brands, but it's not for every age group.
The topic of Twitter has been in discussions always, with many people complaining about the use of Twitter by children. It can be a fun and interactive way for kids and teens to stay in touch with their peers and express themselves.
But like anything else, there are good and bad aspects to Twitter.
Twitter is a great place to get news and information. It can also be a great place to connect with people and businesses. The problem comes when young children and teenagers use the site, and they don't know how to use it properly.
Part 4. Conclusion
Twitter has been around for a few years now and has grown from being a platform for celebrities to having hundreds of millions of users from across the world. A number of studies have found that it is not quite safe for people of all ages.
That being said, not everyone is ready to let their children use Twitter without knowing a few facts about the social network. In fact, a recent study suggested that over a third of parents are on the fence about letting their children use Twitter.
We hope this blog post has provided some great tips on how to use Twitter for kids and teenagers.