The use of computers and the internet is growing faster, approximately every kid is working or using the computer. Children get manifested to many things using the internet through which they can grasp different things. Many kids use the internet unattended or without supervision. They need a good oversight of their parents to prevent them from junks and false links on the internet.

Being parents you must be familiar with how to monitor kids computers. What are your children doing on the Internet when you are not around? Do they chat with the unknown or are they approached and influenced by strangers?
False use of the internet strongly influences your child's behavior and the kids may open some junk files which can harm the data. This article aims to tell you about how parent can monitor kids computer which helps you keep an eye on their online activities remotely.
1. The Best way To Monitor Kids Computer -- Minivisor for Window
ClevGuard provides you with the best Monivisor for Windows. It will help you administrate your kid's exertions without letting them know.
Major features of monivisor for windows are:
Monitor kids computer secretly
ClevGuard monivisor for windows can let you operate your kid's computer secretly by invisibly operating the things, you can go through the chats, emails and social media activities of your kid without their knowledge.
Consistently synchronize data
Monivisor for windows consistently synchronize data from the target device to the tracking device, it will make you able to flip through chats on WhatsApp, view the call history, and monitor the social media (Facebook, Instagram, Twitter) activities. Moreover, it will keep you updated with the ongoing performances such as content sharing, profile changes, etc.
Make remotely spy on kids computer
Kids may not even be heedful of the intimidations directed towards them by others as they are still chaste and innocent, however, their parents are woefully aware of all of these online threats.
ClevGuard Monivisor for windows helps you keeping an eye on the online activities anywhere at any time. It can be done by using an online dashboard, it can help you lower your burden but make it easier for you to overlook your kid's computer.
You can keep a strict check on your kid's activities and can remotely get updates from time to time of chats, calls, searches, and social activities of your child done on the computer.

2. Just 5mins get star to use Monivisor for windows
Step 1: Registration and Purchasing
Sign up in Monivisor for windows by creating a valid account and then purchase the desired plan of your choice to access the product in www.clevguard.com.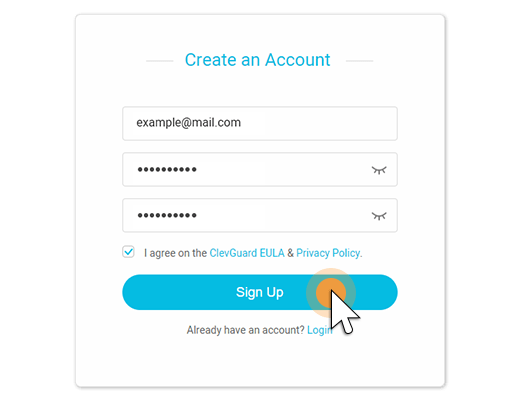 Step 2: Installation of Monivisor for Windows
Download our Monivisor for Windows on the computer you want to supervise then follow the instructions on the screen to imperforate the configurations.
You have to fill the sections to proceed further and run the software.

Step 3: Chrome extension installation
A browser extension should be installed to unlock the software's ability to invigilate the social media chats and emails of the supervised. This will enhance the working process of operating your kid's computer.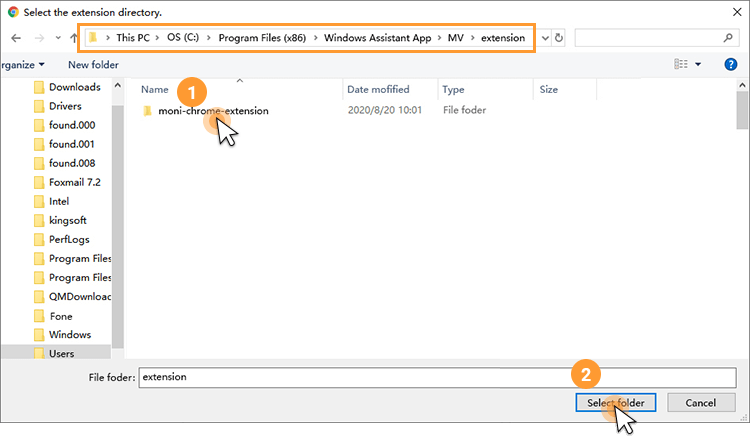 Step 4: Inaugurate monitoring on dashboard
Go straight to the www.clevguard.com on your system and login with an approved account, then you will be directed to the online dashboard so that you can check the monitored data of the system you are supervising or intend to check.
You will get all the details of chats, calls, social media sharing of your target computer remotely and instantly.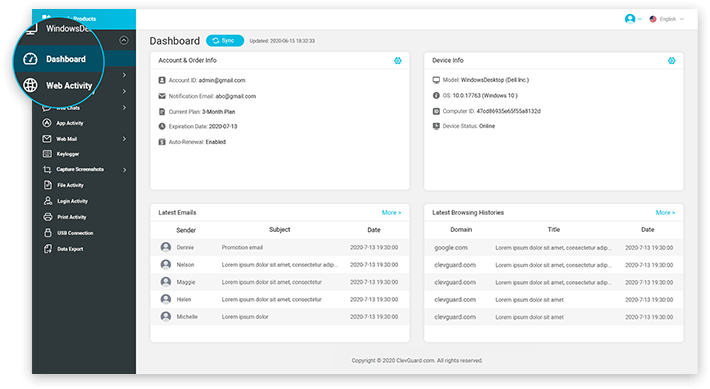 3. What else Can You Monitor with Monivisor for Window?
Checking Child's Internet browsing history
ClevGuard's Monivisor for win let you monitor all the activities performed on the target computer including
Browsing history (search engines being opened, websites and links)
Download history (files being saved in computer including pictures, videos, and files, etc)
You should monitor these things to check what kind of activities your kid is involved in and what is the area of interest of your child. You can remain in touch with all the online activities of your child presently.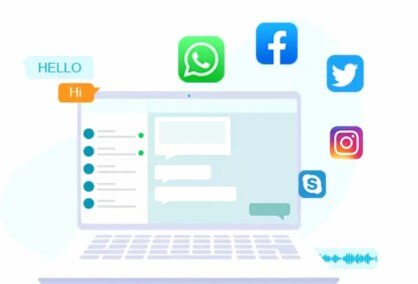 Monitoring Kid's social media history
ClevGuard Monivisor for windows will directly introduce you to the social media chat history of the target computer it will make it easily to monitor kids computer. It cam help you:
Read social media chats (including WhatsApp, Twitter, Facebook messenger, Instagram, etc)
Read social media files (including videos, pictures, sound records, etc.)
By tracing it you will know about the social circle of your kid and his communication patterns, who are they talk with and so on. With these info, you can make sure the chatting environment for your child are safe or not.
4. Tips: What should we do to ensure children's online safety
Install Trojan anti-virus software to effectively prevent malicious website access. It will prevent the system from viruses, malware, spyware, spam, and other cyber attacks.
Teach Children don't click on the harm of unidentified links as these links may harm the data or you may lose your data. Some links may hack your data from false sources.
5. Conclusion
Obviously, parents need to find a tool that does a lot of things and allows them to customize control settings, more precisely the content your kids have access to, and last but not least, keep track of your kids' actions on their laptops or desktop computing devices. Monivisor for windows helps you monitor your kid's computer by giving you direct access to the system and activities being performed. you will get updated on every activity performed online by your kid without making them familiar with it. You will be able to learn your child's psyche.