Question:
"Is the Messenger Kids app safe for my children?"
This is a common inquiry in Google. To give kids a safer network environment, Facebook builds the Messenger Kids app for kids. However, is it really safe for kids as it claims?
By reading this article, you will know about the Messenger Kids app, how safe is Messenger Kids, and the effective ways to ensure the safe uses of Messenger Kids and social media to your children.
Part 1: Is Messenger Kids Safe for My Kids?
"Messenger Kids" is an app launched by Facebook. It's made for kids who are under 13 to make fun, video call, and message with family & friends.
More importantly, parents can monitor and manage their kids' activities. So, it's easy to assume that the "Messenger Kids" is safe and might be better than the adult social media for kids to use.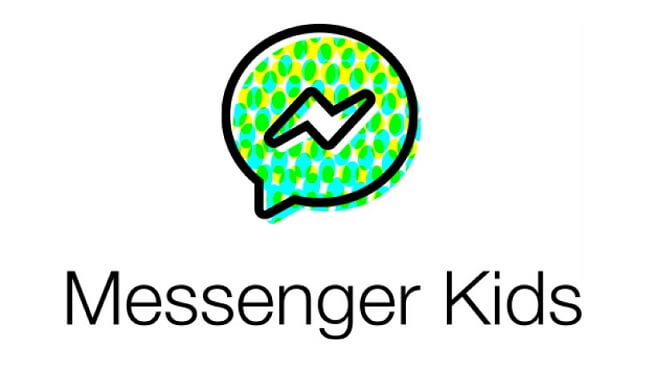 However, it's not true at all. Rather there are some issues in this tool and that's why parents should be aware of some parts that are discussed below.
1. Potential Pornographic Content
There are limitations to Messenger Kids' filtering system and that's why it was quite easy to sneak profanity and nudity (screenshots of naked buttocks) past the filters. It's discovered by a series of simple tests. So, there is a potential chance for kids to get into pornographic content.
2. Cyberbullying
Children may be a victim of Cyberbullying in Messenger Kids. The following forms may cause negative consequences:
Threatening to hurt someone.
Posting or spreading rumors.
Deleting someone from a "buddy list" to make them feel left out etc.
And these all‌ have a bad effect on children. So, it's a major issue to be concerned about.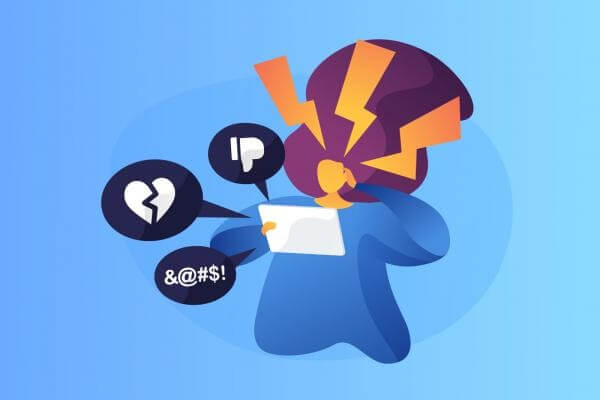 3. Healthy Development Impact
Psychologists say that social apps are not suitable for kids in the developing stages of their life.
If kids are exposed to social media at an early age or spent much time using social media in their developing stages, it will affect their mental health development, as they are at a young age, they are unable to judge some dangerous behaviors on the internet.
Therefore, in the age of child development, parents are the most important social agents to spend a good time with kids and give them correct guide.
4. Data Profiling
The section of the privacy policy of "Messenger Kids" app shows that the child's personal data will be processed almost the same way as Facebook processes the data of adult users.
Based on the child's activities on the app, Facebook suggests adding a friend and stickers pack to download. Moreover, they will make a profile (possibly inaccurate!) for child.
If it recommend inappropriate content such as friend, stickers and more based on the wrong data. It might have a bad influence for child's behavior and perspective in the future.
Part 2: How Can My Kids Use Messenger Kids Safely?
Messenger Kids is especially designed and made for kids. But there are some issues discussed in the above section that concern the parents. So, a question is arising here, how can parents ensure the safety of using the Messenger Kids?
With a lot of research and after completing a brainstorming session with experts, we have learned about some methods to use "Messenger kids" safely. Stay tuned to know these methods in detail.
Method 1. Keep Your Kids Safe on Messenger Kids with KidsGuard Pro for Android
KidsGuard Pro for Android is a feature-rich Android phone monitoring app to track someone's online activities. It's a good app for parents to monitor and control their children to use social media with safety.
There are a lot of great features in this app and that makes it popular and trusted all over the world. The key features of this app are given below with a short detail.
Bouns:
In this post, we mainly introduce Android version of KidsGuard Pro, however, if your kids are the iOS users, no worries, there is also an app named KidsGuard Pro for iOS which is applicable for iOS users. Just click the "Monitor Now" button, and start the journey of protecting your kids from online.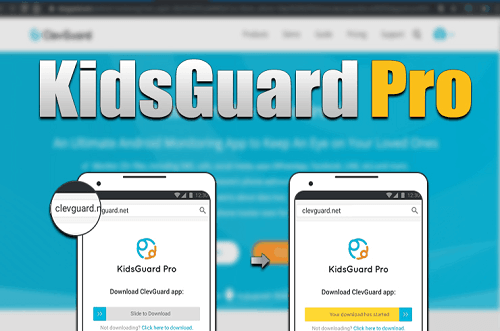 Key Features:
Social Media Monitoring

This app can remotely monitor lots of popular social media files including Snapchat, Facebook, Messenger, WhatsApp, Instagram, Tinder, Telegram, etc.

With this feature, you can check all your kids' social media app activities like chats and photos.

Browsing History Viewing

KidsGuard Pro for Android provides a function of tracking target phone's browsing history. With this feature, you can easily check your kids' browsing history and make sure they are browsing safe websites.

Location Tracking

You may use the built-in GPS or Wi-Fi location tracking technology to track your kids' historical and real-time locations and know where they've been and where they are.

Geofence Setting

Except location tracking, KidsGuard Pro for Android also provides an excellent function, which is Geofence setting. You can set up a Geofence for your kids to protect them.

If your child enters or exits the virtual boundary, it will trigger a pre-programmed action and then you will you will get alerts from KidsGuard Pro for Android right away.

Phone Files Checking

KidsGuard Pro for Android records everything on the desired device including messages, call logs, contacts, photos, calendar, etc. Therefore, you can have an all-round monitoring and protection for your kids.

With KidsGuard Pro for Android, you can take action to protect your kids immediately once you find any wrong activities.
How to Use KidsGuard Pro for Android to Keep Your Kids Safe?
Using KidsGuard Pro for Android to keep an eye on your kids is as simple with a user friendly interface. It only takes less than 5 minutes to start monitoring. Here, we provide a step by step guide as it can be easy to use even for beginners.
Step 1. Sign up a KidsGuard Pro Account
Create a KidsGuard Pro account by using a valid email, and then choose a plan based on your needs.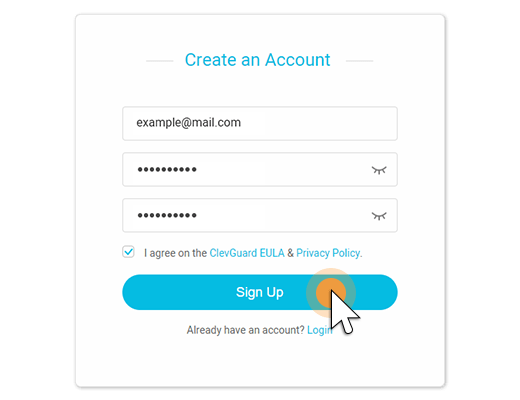 Step 2. Download and Install KidsGuard Pro for Android on Your Kid's Phone
Install the app on your device by following the download link. Then you have to complete some necessary configurations on the target Android device by following instruction. It will only take you a few minutes.

Step 3. Start Keeping Your Kids Safe
When you have successfully completed the setup, log into your KidsGuard Pro account on the official website, and you'll see a dashboard. You can start monitoring your kids' phone activities including Messenger Kids activity and keeping them safe.
NOTE:
If this is the first time syncing data from the target phone to the dashboard, it will take some time.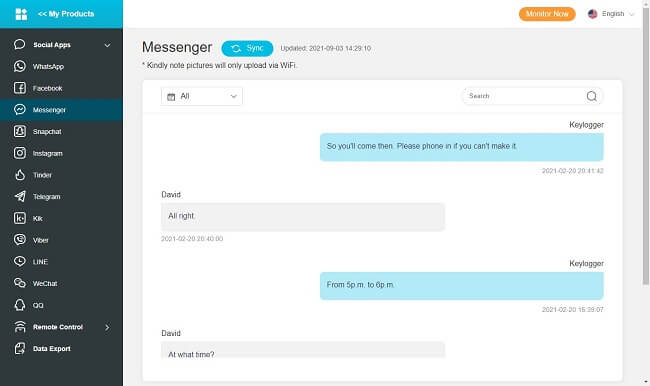 Method 2. Have Open Talk with Your Kids
It's a good practice to talk with your kids and teach them about good things and bad things, so that they can easily recognize and avoid the bad things.
Children have a lot of curiosity about almost all things either good or bad. So, parents should have major concerns about their curiosity and talk with them to give them a clear concept.
You have to teach your kids about bad picture, pornography and make them concise the harmful effects of bad picture and pornography.
Talk with them by frank and friendly attitude, so that the kids can learn to speak the truth about curiosity. Overall, you have to make a good relationship like friendship with your children.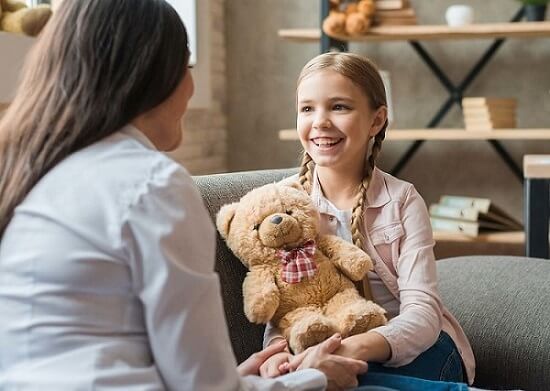 Method 3. Spend More Time with Your Kids
It's good practice for parents to spend a significant amount of time with their kids. Spending time with your kids can be helpful to teach your kids about mannerisms and etiquette.
Besides, it can help to make a good understanding between parents and kids.
Moreover, outdoor exercise can be another option for kids to explore nature. Stay indoors can be prone to surfing the internet and that increases the chance of Cyber insecurity.
So, as a parent, it's great to create an environment for your children to play outdoors with real-life friends.
Part 3: FAQ about Messenger Kids
You might face some other confusion about Messenger Kids, so here are some frequently asked questions for you, that might solve some of your confusion.
1. What is the Age Requirement for Messenger Kids?
Messenger kids is made for 6-12 years old kids.
2. Do Kids Need a Facebook Account to Use Messenger Kids?
The answer is no. Messenger kids will be started by their parents' Facebook account.
3. Can a Stranger Contact My Kids on Messenger Kids?
It may be possible when your kids allow/accept someone as his/her friend from unknown friends' offers/requests.
Conclusion
To conclude the whole article, there are multiple guidelines for your children to the safe use of social media. As a conscious parent, you have to understand everything and make a safe zone for your children so that they can surf the internet safely.
Our recommendation for you is to choose the KidsGuard for Android app to save your kids. The KidsGuard Pro for Android gives a 100% virus-free, real-time data syncing service to monitor and control your kids easily & effectively. Click the following "Monitor Now" button and have a try now!