Before We Start
What is Creepypasta? Creepypasta are the scary stories that are widely circulated on the internet. The word "Creepypasta" is a variation of "copy pasta", which in turn is a variation of "copy-pasting". These are blocks of words that are copied from websites, emails, and messages and are widely spread on the internet. Creepypasta stories are the internet version of horrific stories.
Want to know should you ban your kids from Creepypastas? Check the following catalogue first:
Part 1: Dangers of Creepypasta that Parents Should Know
These stories have a strong influence on today's young generation in a similar way as Fear Street books and unresolved mysteries had influenced our generation when we were growing up.
The striking difference is that these stories are much dangerous and kids can get easily hypnotized by the fictional characters.
Creepypasta stories are presented through graphs and images. Violence, bloodshed, and murders are the common topics of these stories. The stories about self-harm and suicide provoke such intention in immature kids.
Therefore, too much exposure to young kids leads them to sleeplessness and anxiety. Also, the violence can provoke them to sacrifice others.
On such horrific accident circulated on media about two 12 years old girls. On May 31, 2014, they attempted to murder their classmate by stabbing her multiple times as a sacrifice to Slender Man.
Related More: How to protect your kids from dangerous social media apps?
Part 2: How to Do if Your Kids Like to Read Creepypastas?
If your child is obsessed with reading Creepypasta stories, talk about it and discuss the alternatives. Let them know other interesting fictional stories (such as chronicles of Narnia, the Harry Potter series, and many other great fictions out there) that are not violent as Creepypastas are.
You can know what they're getting into. For younger kids, stress that these stories, while they're written to sound real, are just made-up tales like the ones you find in books. Finally, make sure they know you are always available to talk if they read something that upsets them. Sometimes, kids just need a hug and reassurance that there are no monsters under their bed (or laptop).
1. Talk with them about the potential dangers
If they are still obsessed with creepy stories, discuss the potential dangers associated with them. You can tell your child that these characters may sound real but all of these stories are made up. These are nothing more than a lie.
Let them know the real stories of teenagers who killed their classmate and one who has stabbed her mother so that they know the dangers.
If all of the other options fail and still your kid is not holding back from reading these stores, you can set a third-party app to monitor his activities. These parental control applications get you all data of your kids' phones on your dashboard. You will be able to track his online activities.
One such app is KidsGuard Pro for Android. This app is the parental control software that will let you block inappropriate content and filter websites. After installing it on your kids' phone, you kid won't be able to access any dangerous content.
How to set up KidsGuard Pro for Android?
Step 1: Create Your Account

First, you need to create your account by using a valid email ID. Then, select a plan according to your preference.

Step 2: Download and Install

Download and install KidsGuard Pro for Android on target device. Sign into your account and follow the instructions to enable some necessary settings.

NOTE:

The app icon will hide from the home screen and become incognito after you completing the correct setting. In addition, your child can not discover this monitoring app that exists on their device.

Step 3: Start Remote Monitoring

After completing the app setup, you will view your kid's phone activity on the web dashboard control panel. It will provide more than 30 advanced functions for phone's monitoring. You can check your children's browser history to know whether they spend a lot of time reading creepypastas, and take some measures to control their time spending in an appropriate way.
Part 3: Top 5 Most Terrifying Creepypasta & Why They Attract Kids?
Here is the list of the top five terrifying Creepypasta stories and you will get to know why gets are attracted by these stories and their characters.
1. Ted the Caver
"Ted the Caver" first appeared in early 2001 on an Angelfire website. This story evolves in a series of blog posts. It is the adventurous story of a man and his friend as they explored a cave. During their adventures, they encounter hieroglyphs and winds. They experience a series of hallucinations and nightmares.
In a final blog post, Ted and his companions bring a gun into the cave after experiencing horrific accidents.
In 2013, this story was adapted into a film called "Living Dark: The Story of Ted the Caver". This adaptation revolves around two brothers who reunite after the death of their father and they find an unexplored cave system.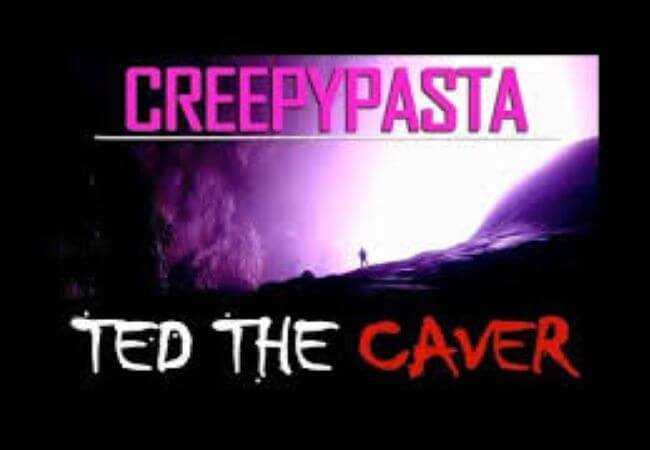 2. Slender Man
Slender man is a purely fictional character that first appeared in 2009 in "Something Awful Photoshop competition". Later it was featured as an antagonist in the "Marble Hornets alternate reality game".
If we talk about his physical characteristics he is a human being with no distinguishable facial features. He wears a black suit as a trademark. He is thin and tall as being 8 feet. He has extra appendages (vectors) as sharp as swords.
Talking about his moral characteristics, he is a monster who chases teenagers. He targets children and kills them whenever they try to search for him in the forest. According to mythologies in legends from Germany and Celts, this creature has caused many disappearances as he Stalks humans and kills them.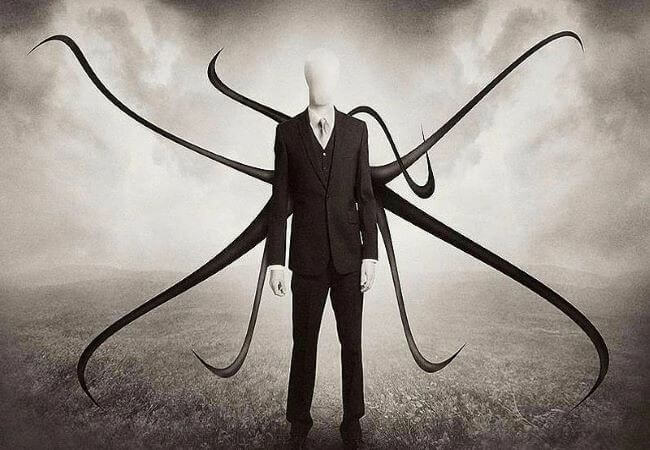 Related More: Fitbit for kids - More useful or more dangerous for kids?
3. Abandoned by Disney
"Abandoned by Disney" is one of the most popular Creepypastas among the young generation. It is written by Christopher Howard Wolf known as "moniker Slimebeast". Abandoned Area, Ambiguously Evil, alien blood, and Ambiguously Evil are some of the prominent tropes presented in the story.
The narrator begins the story by describing the "Treasure Island" resort. It is an abandoned resort that Disney has build in the Bahamas. After that, he visits another abandoned resort called "Mowgli's Palace" near his community. The story's scary actions, mysteries, and true haunting start once he reaches the palace.
The story reaches its climax when the man finds a room with the mark "CHARACTER PREP 1". It is inhabited by photo-negative mascots. The mascot is alive and flees when he saw him one ripping off its head.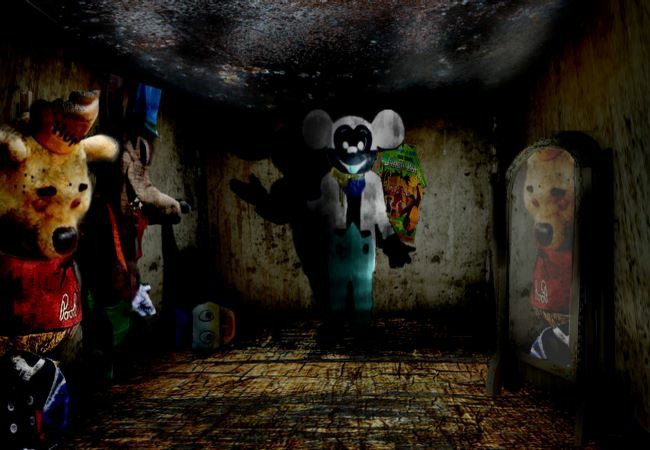 4. PenPal
Penpal series of stories are Creepypastas fiction that is widely circulated. It is a novel written by Dathan Auerbach. This novel is composed of six parts. The original stories were collected in 2012 as a self-publish paperback and got published on Reddit.
Penpal is a series of interconnected short stories that are posted on an online forum. In Penpal, a man is trying to investigate his childhood traumas. He had tragic, horrific, and bizarre incidents in his childhood, and in this series, he is trying to find a solution to them.
Proceeding with the story, the narrator discovers that these horrible events are part of a single terrifying story. It has entirely shaped his life.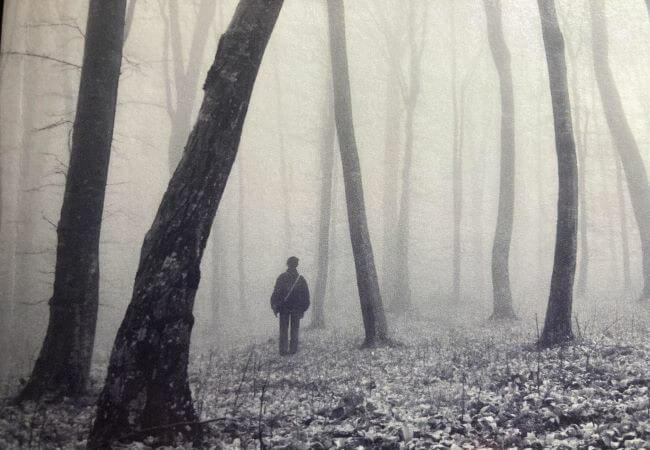 5. Candle Cove
Candle Cove is a widely popular Creepypasta about fictional television series. It is written by Kris Straub in 2009 in a format that was uploaded on an online forum. It is a collection of several posters that reminds childhood nostalgia.
These series have horrible character and discuss nightmares such as "Laughingstock the boat", the one-eyed character "Horace Horrible", and a villain character known as "The Skintaker" who has naked bines and take skins of children and wears it.
The posters share memories of the creepy puppets from the series and it can provoke trauma in a young audience. They may become more sinister with the featured characters, thus these characters making the series unsuitable for the young audience.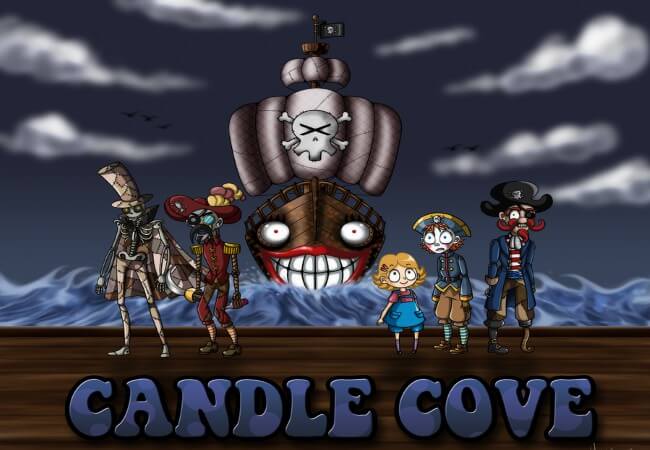 Part 4: Should You Ban Your Kids from Creepypasta?
It depends on the age of your child and mental capability. If he is mature enough to understand the difference between fiction and real-life then there is no harm in allowing kids to read these stories.
If your child is premature then you need to keep him away from getting access to such stories. As these stories contain violence, kids can easily get obsessed. A 13-year-old Ohio girl stabbed her mother because of her abnormal obsession with the demon-like online fictional character.
Part 5: Conclusion
Although scary stories Creepypasta are fun and exciting for kids at the same time it has a negative influence on your kids. Before allowing your children to read those stories, make sure your kids know the potential dangers associated with them. Pre-talk with your kids and let them know the difference between real and fictional characters so that they don't take it seriously.
If your child is immature, it is advised to put a third-party app such as KidsGuard Pro for their cell phone monitoring. This app will give you get access to your kids' phones and monitor their online activity so that you can know if they reading creepy stories or not.