Question: Is Zepeto safe?
Zepeto is a zestful and vivacious game that lets you create 3d features of any character, celebrity, or you can create a 3d version of yourself.
Kids can indulge in a lot of creativity while playing with vibrant emojis. However, this game has downsides as well. It can expose little minds to sexual content.
In this article, we will talk about how Zepeto is safe or unsafe for your kids and what parents need to do if their children are playing Zepeto online.
What are the Dangers of Zepeto for kids?
Although this app has a lot of fun-loving features that will never let your kids get bored.
It has IMVU like world rooms where you can chat with strangers and take photos. At the same time, this app can be extremely dangerous for your kids. Let's discuss how.
1. Personal images might be unsafe
The risk associated with this app is that kids take their selfies for creating profiles and Avatar. Some bad people playing this game can take advantage of the real photos and use them against your kids.
They can exploit innocent minds by evaluating their profile and real photos.
2. Communicate with strangers
Another biggest disadvantage of this app is that it lets its users communicate with strangers. It lets kids befriend people twice or thrice their age.
Now what happens is that some of these bad people develop a friendship with little angels and divert their minds according to their preferences.
Later on, they can expose them to sexual photos videos, and other disgusting content.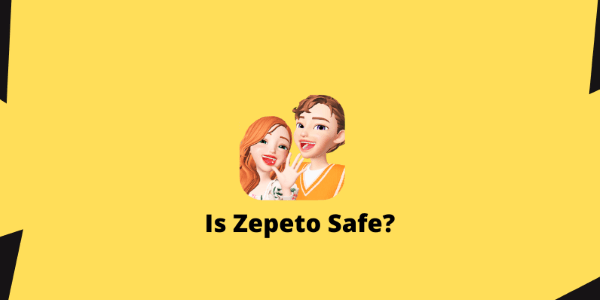 3. Privacy issues of this app
Another biggest danger associated with this app is the privacy concern. Most of the user has reported this app is a spy agent which keeps an eye on personal texts, calls, and other confidential details.
One of the users has a complaint about hacking its Apple ID and another one reported by saying that this app has recorded his calls.
Related Read: 10 Social Media Safety Tips – What Parents Should Learn
Parents Reviews for Zepeto
Parents have a mixed review of this app. Some are counting its pros while others are extremely against this game by pointing out its flaws.
Those who are against Zepeto game have pointed out harassment and sexual content that their kids have faced while being on this game. According to them, this app is unsafe for kids as they can easily be exploited through inappropriate content.
On March 13, 2019, ckramer50 has reviewed this app on https://www.commonsensemedia.org by saying that "Somebody asked my daughter if she "liked sex" while she was playing.
They also said that she had a "nice ass". Disgusting!! She was embarrassed and said that she would never play this game again".
Similarly, we got another similar review on March 10, 2019, written by honestreviews23 "This may look like a cute, fun-loving game but it's not! My kid downloaded this game on the App store (she is 18 years old) and she could hear breathing and static when she was in the app and out of the app".
Similarly, another user has reported it as a hacker by recording his calls and hacking its app id. On the other hand, we also received good reviews that recommend it for kids' use.
Another user, Diana L. has reviewed this app by saying that "This is an appropriate app and you can only talk to friends by giving them your code, it's lovely because you can make nice characters".
How to Protect Kids from the Dangers of Zepeto?
Pros and cons are related to every technological invention. It depends on you how you can safely let your kids play the game while at the same time keeping them away from exploiters.
You can use the following tactics to protect your children.
1. Set up parental control on kid's device
To protect your kids from online harasser you need to keep an eye on your kids' phones in different ways. By installing a third-party app you can keep your kids protected from being on this risky game.
One such app is KidsGuard that will keep your kids safe from hackers and inappropriate content.
Set app block with KidsGuard
KidsGuard has an amazing feature of blocking inappropriate apps on your kids' phones. You can easily set an app block that will block all those inappropriate apps from your phone.
Set screen time limit with KidsGuard
With the KidsGuard, you can set a screen time limit on your kids' phones.
It will lock your kid's phone when your kids surpass that specific playtime. In that way, you can easily limit your kids' playtime thus keeping them away from any kind of potential harm.
How to Use KidsGuard Parental Control App?
Step 1.
Open your Google Play Store or App Store, search KidsGuard and donwload it onto your phone.
Step 2.
Open KidsGuard, click "bind" button and copy the URL in the setup instruction and send to your kid's phone.
Step 3.
Copy the URL and open in a browser on your kid's phone and then download KidsGuard Jr. When finish setting, you can start to set parental control, such as block certain apps or websites,set screen time limit and take real-time screenshot.
2. Talk with Kids about cyber risks
Another solution to keep your kids safe is to talk about the potential harms of apps. Letting them know about the flaws of games apps can prevent them from being exploited.
When kids get a clear head about the evil of online people and the dangerous side of these apps, they will automatically become conscious of every step they take.
They will get conscious of developing friendships with people above their age.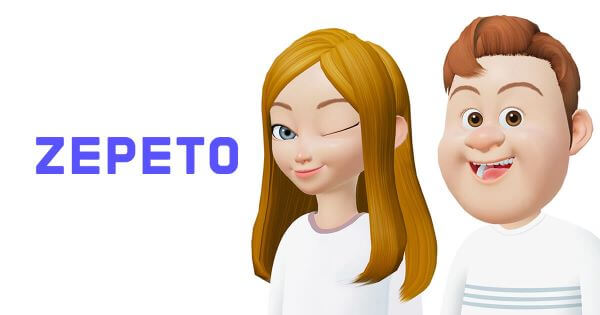 3. Establish rules of device usage with them
Another handy way to protect your kids from the online evil world is limiting their phone use. By establishing device usage rules, you can easily minimize their cell phone usage time.
For instance, children should not be allowed to use phones at the dining table, before school, or during homework time.
By prohibiting phone usage while deriving, the late-night gameplays and family time, most of the time your kids will be safe.
Cell phones should not be allowed in bedrooms. They can play games or watch something in presence of parents or elders. In that way, most of the potential harms (such as Zepeto porn) can be avoided.
FAQs about Zepeto
Q1. Is Zepeto safe for 12-year-olds?
Unfortunately, this app is not safe for kids under 12 as this app allows users to communicate with strangers. Adults can exploit kids by sending nudes, porn, and other inappropriate content.
Q2. Does Zepeto hack your phone?
The developers of this app have rejected all the legislation regarding this app. They have considered it safe for your data as it does not contain any tracking feature.
However, you can protect your data by installing ClevGuard anti-spyware.
Q3. Does Zepeto cost real money?
Yes, Zepeto costs real money. You can buy and sell things while using ZEM which is a higher currency within the game. You can withdraw money only when the contents sales balance is over 5,000ZEM.
Final Thoughts
Every app has good and bad sides. Wise are those who utilize the technology for positive things and protect themselves and their loved ones from dangers.
Zepeto is also one such app that can be used for entertainment but along with entertainment children should be protected from its harms.
Playing online and chatting with strangers on Zepeto can be risky. This is where KidsGuard will come in handy.
By setting parental control and screen time limit, you can conveniently keep your kids safe from Zepeto's dangerous side.
Further, kids under age 13 should not be allowed to play Zepeto game. Instead, look for some other decent alternative games.