This is an age of socialization. In this age the kids are also involve in getting updates of every moment by using social media. They make their own social accounts and communicate with their friends.
So, it is very important to keep an eye and monitor kid's social media using for their safety.
This article will introduce some social media safety tips that helps you to keep your child safe from bad effects of social media.
Part 1. What are the Common Types of Social Media?
Social media consists of many types on the base of its uses some of them are given as:
Social networks for interaction are Facebook, Twitter, and LinkedIn.
Social media that includes sharing networks include Instagram, Snapchat, and YouTube.
Bookmarking and content curation network is Pinterest.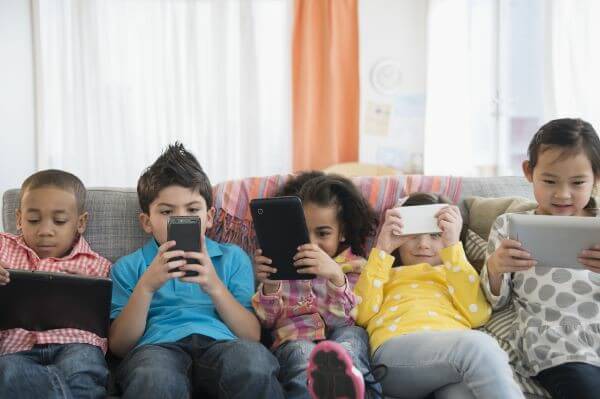 Part 2. What are the Pros and Cons of Social Media?
Social media have its cons as well as pros so to protect kids from harmful effects, the accounts of social media for kids must be in control of parents.
Pros of social media

You can connect to the students of other institutes.
You can get different opinions on surveys.
You can advertise our brand and could get traffic.
Cons of social media

Inappropriate content can spoil the mind of your child.
Cybercrimes are increasing due to social media.
Gossips with friends and comments spread rumors.
Part 3. 10 Social Media Safety Tips for Parents
Social media is penetrated too much in our life that we cannot get rid of it, you can follow these social media safety tips for better kids' education.
1. Control kid's social media usage with KidsGuard Pro parental control app
KidsGuard Pro for Android is a parental control app that provides complete security and safety so that kids can be protected. This app saves the mobiles from social media bad effects helps parents to monitor the mobile online in parental devices.
By using KidsGuard Pro for Android, you can access easily your kid's mobile phones. You could have complete access to text messages, voice or video callings, notifications, and not only to mobile's apps but also to the social media accounts.
How we can manage our kid's phones with KidsGuard Pro for Android?
Step 1. Tap on "Monitor now" button and skip to sign up page, create an account and then select a plan which suitable for your demand.
Step 2. After registration, you will skip to My Products. Click the Setup Guide and follow the instructions to download and install the KidsGuard Pro for Android onto target phone.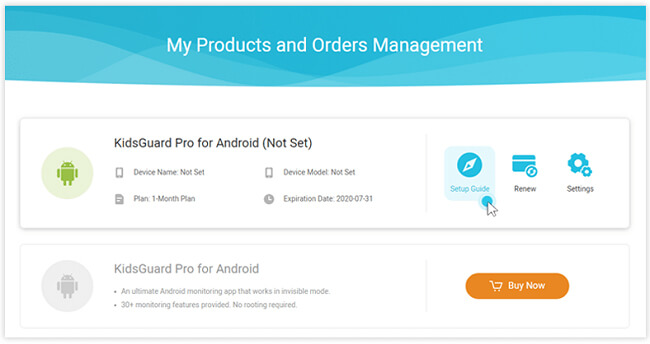 Step 3. After installation, you need to allow some setting for normal usage. When completely correct setting the icon will be hidden and invisible for target user. Now you can open dashboard and click Social Apps to view your kid's social media activities in secretly.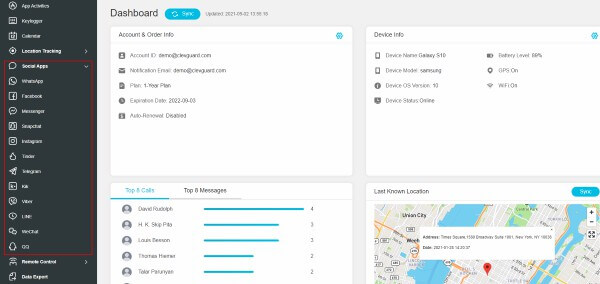 2. Learn the app and social media sites for kids using
In this digital era, many applications and social media websites are emerging. As a parent, if you want to protect kids' online safety and understand them, you need to learn the app and social media sites of kids using.
For example, Snapchat, Tinder, Instagram, Facebook, etc., when you know enough about them, you can know the existence of potential dangers of social media apps and try to make your children avoid them.
3. Tell your kid "Be cautious to friend requests"
You should guide your kids to respond to the friend request in a good way by checking the originality of profile. For example, you can learn your kid that if you saw a profile with a fake profile picture or fake names containing letters like king or doll, you should not accept that.
Moreover, the requests which don't belong to you as you don't know them personally don't respond to them so that you could be protected from hackers or persons who may tease you in future.
4. Tell your kid "think twice before posting"
You should teach you kid about the material that they can post without any issue. You should teach your child to post materials that do not contain the family pictures or personal picture because some people pick that picture and use them for bad purposes.
The posting material should not be against any firm or cannot be of the type of teasing or bullying someone. It should not lower down one's repute. And stay away from the discussions of political.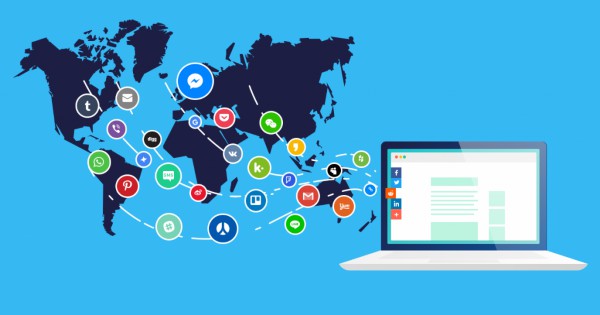 5. Teach kids to use privacy settings
Your kids must be aware of the privacy settings of social media accounts. They should make their accounts private and they can share their posts and pictures only with friends who are well known.
They should put a guard on the profile pictures and they should update their social media accounts passwords after few days regularly so that their accounts could not be hacked easily.
They should know that how to set two-step identification and they should be aware of every kind of setting.
6. Help your kids to deal with cyberbullying
In case of any harassment, your kid must know what to do and how to deal with cyberbullying.
If someone is teasing your kid by using his/her pictures, your kid must report that account and block that account and also be too confident to deal with the cybercrime branch regarding social media.
He/she must be aware of who to deal with hackers and such people who try to involve in their personal lives. First, report and then give details to the cyber crime branch.
7. Ensure your child understands the implications of online behavior
Your child must be aware of online manners and behavior.
Kids should not tease anyone and should not send their personal information to any stranger. Your child must know how to keep distance with online friends and they just communicate regarding a particular topic of their schools.
Online behavior also includes not teasing and try to bully anyone. Kids should be avoided maintaining strong long-life relationships because these kinds of relationships only harm your kid mentally or maybe physically.
8. Teach your kids to act and speak responsibly
Your child must know the manners of communicating so that no one else could irritate from behavior and manners.
Kids should be responsible enough, that if someone is trying to get their personal information about their home or school that where he/she goes or the timing when he/she is alone at home.
They should not tell him anything regarding this and block them immediately and show as if they are very responsible and will not fall in tempt of anyone.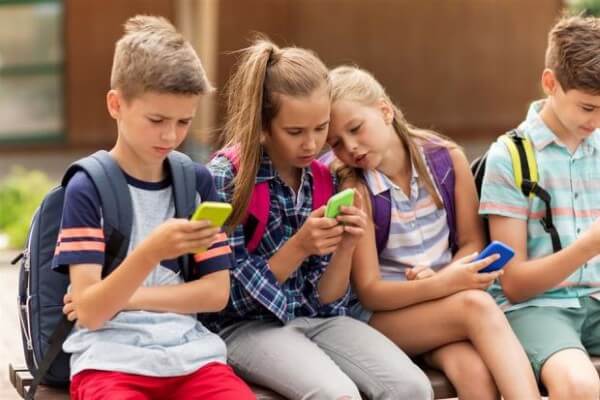 9. Make sure your kid should choose strong password
Kids are generally not aware of choosing passwords they usually set their names of roll numbers as passwords ad their accounts could be hacked easily by applying these passwords easily.
So, your child must choose a password that he/she is not using anywhere else and the passwords is only known by the parents and user itself.
A strong password must contain uppercase and lowercase letters digits like numbers and some special characters like punctuation marks. This type of passwords could save them and one password should be updated after every month.
10. Set rules for social media usage
You must set some rules for your child for daily usage of social media some of them are given here for social media safety.
Social media is just used for information and learning purposes for the kids.
Kids must not give study timings to social media.
Late-night usage of social accounts should be prohibited for the kids.
Kids must show their social accounts to their parents after regular intervals.
Conclusion
In this digital age when everyone is using social media, the kids need to adopt social media safety tips. Parents could also monitor their kid's phones by using different apps like KidsGuard Pro.
The steps of using them are given in this article. These apps help the parents to protect their kid from scams. Social media safety for teens is much important as kids start to watch inappropriate content and share wrong information.
To save children from the cons of social media, parents should timely check the social media accounts and keep an eye on them.