Before We Start
Are you using OkCupid for online dating just because it is free of cost? Wondering if there are quality profiles for serious dating and finding true love? Is OkCupid good and safe as a dating site to use?
Well, these are the common questions that naturally arise in the minds of OkCupid users.
In this article, we will answer the question "how good is OkCupid dating site?". Also, we will discuss the risks associated with the free dating platform - OkCupid.
If you want to stay safe on OkCupid from scammers, you recommend you use the ClevGuard app for complete protection.
Pros & Cons of OkCupid
Before you start using any online dating platform, you should find out the pros and cons of the platform beforehand. If you check OkCupid online dating reviews from genuine users, you will come across a mixed bag of feedback.
Here is the list of the pros and cons of OkCupid you should be aware of.
Pros:

The online platform is available free of cost for searching and interacting with matches.
Its premium services are priced relatively low to get more additional features.
The interface is user-friendly and intuitive and, therefore, easy to get started and operate for users of any age group.
The search feature is quite elaborate for allowing users to find matches by tweaking different parameters as per preferences.
It is the only website to offer an expanded list of sexual orientations to choose from for finding perfect matches.

Cons:

There are too many fake accounts of scammers and fraudsters.
The database of users is not as large as its competitors like Tinder.
Since it is free, most of the users have a casual approach rather than a serious vibe.

Is OkCupid a Good Dating Site?
OkCupid is good only from an online dating perspective. Unlike other online dating platforms, you do not have to pay a subscription fee to send and receive messages from your matches.
However, OkCupid review does not turn out to be that good when you consider factors like privacy, security, and quality of profiles. Here are the issues that are bugging OkCupid users.
Quality of Profiles:
The ability to sign up for free and message the matches has brought down the quality of users on the platform. There are too many casual users who create their accounts and start messaging matches without even caring if they are suitable for them.
In fact, they do not ever put up all the basic information on their profiles, and hence, they are not very serious about dating at all.
Scammers:
OkCupid, being a free online dating platform, is a favorite among scammers and fraudsters. They sign up on the platform to trick matches to fall into their traps.
Some of them install spyware on the phones of the matches via text messages. Sending phishing links and getting personal data, login credentials, and financial details are quite common.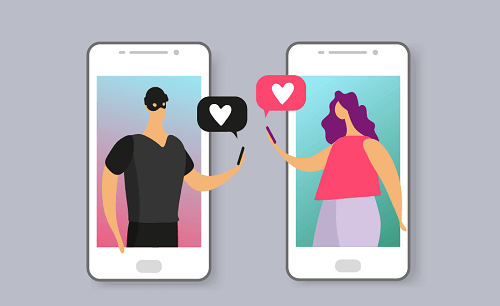 Privacy and Security:
There is a huge scope for improving privacy and security on OkCupid. Since OkCupid does not verify the identity of the users, anyone's profile data can be read by any of their matches who could be potential scammers.
Certain OkCupid tests can reveal very personal and sensitive information through which scammers can blackmail the users. This is why you will come across a lot of negative OkCupid dating reviews online from genuine users.
Apart from these, the customer support team is hard to reach, and the users do not often get any meaningful solutions to their complaints.
Bonus: How to Stay Safe on OkCupid?
If you check the OkCupid app review online, you will definitely find some feedback stating how they were scammed and blackmailed on OkCupid.
In order to stay safe on OkCupid from scammers who trick the matches through spyware and phishing links, we recommend you install the ClevGuard Anti-Spy app on your phone.
Here are the features of the ClevGuard app that safeguard your privacy and security while accessing the OkCupid app.
Check and Remove Spyware Completely

Your phone may already have some spy app or malicious files that you may have downloaded unknowingly from OkCupid chats. These dangerous apps and files are a threat to your privacy as they can extract login credentials, personal data, and financial information from what you type on your phone.

They can also send your photos and videos to the hacker's server. ClevGuard app can scan your phone thoroughly and list them for you to review and delete with a single tap.

Real-Time Phone Protection

ClevGuard app monitors your phone 24/7 when you turn on the real-time protection. It alerts you as soon as it detects any spyware or malicious files entering your phone that you may have received on OkCupid chats from strangers.

Therefore, you can eliminate the risk of your phone activities getting spied or your personal data and photos getting stolen secretly in the background.

Check Email Breach

ClevGuard app lets you check if your email account's security is compromised during any data breach incident. You should check it for the email account with which you opened your OkCupid and other online accounts.

This is because if your email address and password are exposed, your online accounts including OkCupid dating sites account are vulnerable to hacking attempts. Moreover, you should follow the steps the app suggests to strengthen the security of your email account.

Phone Microphone and Camera Protection

Scammers on OkCupid trick their matches to download a spy app which may look normal but let hackers spy on you in real-time. Such a dangerous app can turn on your phone camera and mic to the hackers to listen to your conversations and monitor your live movement any time they want.

ClevGuard Anti-Spy app notifies you when it detects any app using your phone camera or mic secretly in the background.

Junk Files Clear

Finally, the ClevGuard app also lets you clean junk files on your phone to free up storage space and boost the overall speed of your phone. You can delete the junk files entirely as well as selectively as per your requirements.

How to Protect Yourself on OkCupid with ClevGuard?

Step 1. Download ClevGuard on Your Device

Click "Google Play" button below, then you can directly download ClevGuard from Google Play Store page.

Step 2. Use ClevGuard to Scan Your Device

After the installation, open ClevGuard and tap on "Scan" button, and then ClevGuard will detect all your phone files to see if there is any threat for your OkCupid and phone.

Step 3. Remove Threats for Your OkCupid and Phone

Once the scanning process is done, ClevGuard will show you a report, you can find out the threats which are harmful to your OkCupid and phone via the reports. Also, you can click the"Resolve All" button to clear these threats in a short time.

How Does OkCupid Work?

Whenever a user signs up, OkCupid asks a set of questions. Based on the answers by the user, OkCupid generates a match score. Depending on the match score, the platform shows the matches for the user.

Therefore, the way the user answers the question and the type of questions he/she chooses to answer determine the matches the user will get to see for making contact and taking things forward.

The matches can start sending messages to one another and arrange for a date whenever they feel comfortable.

What Are Users Saying about OkCupid?

Well, the users do not have a really high opinion about OkCupid. If you check the OkCupid app review on Play Store, the app is rated below 4 stars which is not very impressive.

Here are the top reviews that sum up everything about OkCupid:

Review 1. "The stupid questions still exist and there are a ton of fake profiles who attack you to get you to pay 55 dollars monthly fee for premium. Total scam and complete let down. I used to love OkCupid, now it's complete trash." - Cherub

Review 2. "OkCupid has continuously butchered their own app for years. Plus, OkCupid does nothing to stop the onslaught of fake & scammer profiles popping up, no identity checks, no location checks, no ability to report pictures, which makes me question what security checks are in place and how secure my personal details really are?" - Barry Keleghar

Review 3. "OkCupid app with a decent interface but as a male, I feel like the matches are a lie in order to get you to buy a subscription and the matches they give turn out to be people from completely different countries with most being catfish or scammers" - Wolfman Lumley

From the above OkCupid online dating reviews, it is very clear that OkCupid does not really fair very well among its users and everyone seems to be tired of dealing with scammers on the platform.

Is OkCupid Free?

Yes, OkCupid is a free online dating site. Users can register for free, find matches after answering a few sets of questions and interact with their matches through messages. However, the free version contains limited features and unlimited ads which could be annoying at times.

Therefore, users can upgrade from a free account to a paid account to unlock some exclusive features for better matches, no ads, and much more. Here are all the details of the paid membership.

1. OkCupid Basic

Features:

Filters: There are hard filters available to find precise matches as per your requirements.

All At Once: You can see all the intros you have received at one place rather than viewing them individually.

Likes: There is no capping on the number of profiles and intros you can like.

No Ads: There will be no outside ads and hence, the profiles will load faster and you can check out your matches without any distraction.
Pricing:
1-month membership for $7.95/month
3-month membership for $6.35/month
6-month membership for $3.95/month
2. OkCupid Premium
It includes all the features you get under Basic membership. Here are the additional features.
Features:
See Who Like You: You can see the entire list of members who have liked your profile or intro. Therefore, you can easily reach out to the interested profiles.
Question Answers: You can see the answers your matches have given to their public questions and understand their mindset.
Pricing:
1-month membership for $24.9/month
3-month membership for $22.9/month
6-month membership for $19.9/month
3. OkCupid Incognito
Under Incognito membership, there are going to be no ads and your profile will stay invisible to everyone except those who you message or like. You can turn on and off this invisibility any time you want.
Pricing:
1-month membership for $9.99/month
3-month membership for $7.99/month
6-month membership for $4.99/month
4. OkCupid Boost
Under Boost membership, your profile gets recommended to more matches. Therefore, you are likely to get more likes and messages from interested users.
Pricing:
1-Boost for $1.99 each
5-Boost for $1.89 each
10-Boost for $1.69 each
Are There Any Alternatives of OkCupid?
You already know the negative answer to the question, "how good is OkCupid dating site?". It is very usual for you to search for alternatives to OkCupid where there could be more genuine matches and better security.
There are many popular online dating platforms available, and they are listed below.
1. Tinder
Tinder is the most popular dating app with 75 million monthly active users. However, Tinder has a different approach to find matches for the users. With Tinder, it becomes easy to find matches nearby you and hence, the chances of your online date becoming your life partner are high.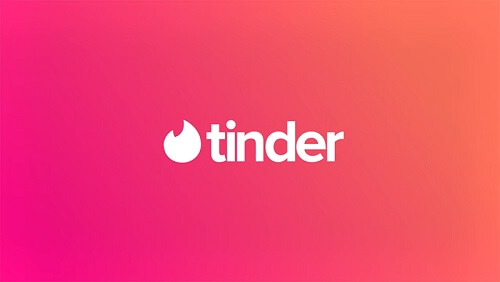 2. Match.Com
Match is one of the pioneers in the online dating world. There are over 20 million active users. The platform is suitable for all types of users who are looking for casual hook-ups, short-term as well as long-term dating partners.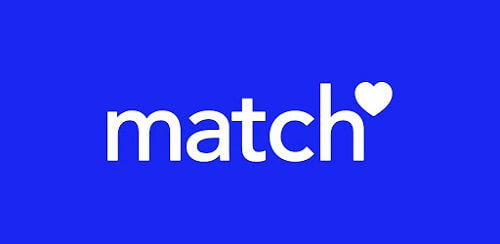 3. eHarmony
eHarmony is quite popular as an online dating platform. They have over 15 million active users. It is suitable for serious users who are looking for long-term partners. eHarmony's top user age group falls between 18 to 24 years, and hence, it is quite popular among young adults.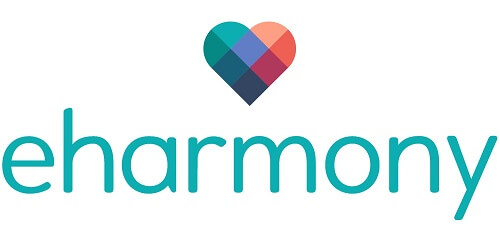 FAQ about OkCupid
1. How to Protect Myself on OkCupid?
Here are the steps to follow to protect yourself on OkCupid
Do not share personal or financial information.
Do not send any adult photos to matches.
Do not make any sensitive question-answer public for others to view.
Do not open any link or download any app shared via messages.
Install the ClevGuard app on your phone for complete safety while accessing OkCupid.
2. Is Paying for OkCupid Worth It?
If you go through OkCupid dating reviews, users do not praise highly about memberships. However, the Incognito membership is useful to keep your profile private except for those whom you have messaged or liked.
Therefore, you can research deeply before liking or messaging someone and keep the scammers away from your profile.
3. Is OkCupid for Serious Relationship?
The answer to the question "is OkCupid good for serious relationships" is not a proper yes. This is because most of the users are looking for casual hook-ups, thanks to the platform being free for all. Most of the users complain about low-quality profiles who are not serious at all.
4. Is OkCupid Better Than Tinder?
Tinder has nearly 3-times more active users than OkCupid. Therefore, you will find more matches on Tinder. Tinder is better for younger people while OkCupid is suitable for young to middle-aged people. Both the platforms are more for casual users, but the matching system of Tinder is better.
However, both platforms have privacy and security issues, and users get scammed quite often. Therefore, if you are a user of them, be aware of this issue.
Conclusion
The answer to the question, "how good is OkCupid dating site?" is unfortunately not very positive. The platform for dating is good, but there are scammers who bug and scam users repeatedly.
Therefore, if you want to stick to OkCupid for online dating, you have to ensure your own safety and privacy. We recommend you install ClevGuard Anti-Spy app for complete protection on OkCupid.