After the success of TikTok's concept, there are about hundreds of other applications have been launched which work the same as TikTok and are based on the short video concept.
Likee app is one of those.
However, unlike TikTok, Likee might be poison for your kid and heaven for predators and pedophiles. How? We'll discuss this later in the article. In this article, we've written an ultimate article on the Likee app why this platform isn't safe for kids.
Continue reading the article:
Is Likee Safe for Kids?
Talking about the safety of Likee for kids, it's quite controversial. You can't say that the app is 100% not safe for kids. However, if we look at their content, trust & safety department policy, and UI, it might not be designed for kids.
First of all, Likee says that the app is made for kids under 16 which is fine. However, Likee's this policy is only limited to the Privacy policy page.
In real life, they don't do any authentication to verify the age. Even if you sign-up on Likee with a Google account in which the age is under 16, Likee still does nothing!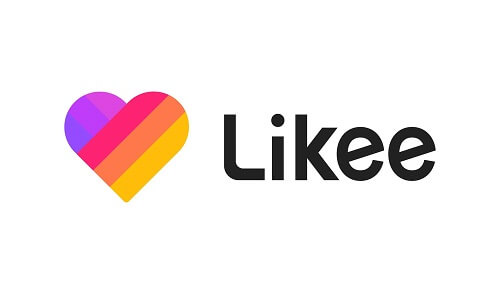 Moreover, they've worst or almost no content filtering department. It seems like Likee is a social media for pedophiles and those who's lust. Because they don't even restrict the vulgar or the content which contains sexual scenes. All they ban is blood and gore and videos which involve the use of drugs.
Lastly, their filtering features are different. There's a special filter option by which you can filter out the videos by their genders such as filter by girls, homosexuals, and men.
What does this mean? It seems like Likee is a dedicated place for people who have strong sexual desires against other people and are not made for kids.
What Are Parents Saying About Likee? - True Reviews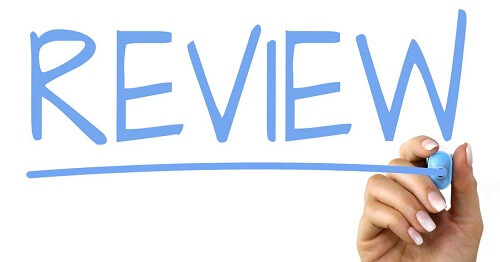 "The application is made for kids under 16. However, what kind of kids-friendly app is this? They have no restrictions against sexual and vulgar content. Moreover, the annoying thing is that Likee doesn't ban any kind of videos which contain sexual and intense scenes." - Written by Bugboy
"Never let your kid use Likee. It's strictly not made for kids. Unlike, TikTok, YouTube, and Facebook, Likee doesn't ban porn scenes. Instead, it seems like Likee promotes such kind of content. It's pure heaven for lusty people. Is this what you call a kid-friendly social media site?" - Written by The Netherlands
"Likee for kids is far, it's not even designed for regular people who just want to see short videos to get their time pass. Literally, every 1:2 video contains vulgar scenes, smoking, use of drugs and intense scenes. It's not the place for gentlemen or a regular internet. However, it's only made for people who enjoy intense content." - Written by Freddi
All these user reviews on 3rd party review platforms prove that Likee might not be a good social media platform. About 9 out 10 says, their policy isn't kids friendly and has no restrictions against soft porn and other content which may not be suitable for your kid. It gives you a clear answer regarding "is Likee safe for your kid or not?"
Tips for Parents if Your Kids are Using Likee
Below we've mentioned some of the most useful tips that you can use to protect your kid if they use Likee:
1. Using Parental Control to Protect Your Kids
The best thing you can do is to keep a strict eye on your kid's Likee account. No, we're not talking about grabbing their phone and seeing what their smartphone activities are.
You need a more advanced solution such as KidsGuard. The service is an all-in-one spying service that lets you monitor your kid's smartphone activities remotely from any device, anywhere, and anytime.
What You Can Do with KidsGuard?
Below we've mentioned some of the most popular features that you can do with KidsGuard:
App Block:
The app block function allows you to restrict which apps your child can use on their smartphone. All you have to do now is type in the name of the application. If you block the Likee app, for example, your child will be unable to use it for a certain length of time or indefinitely.
Web Block:
The web block feature lets you block certain websites that you don't want your kids to use. It works by blocking the URL of the corresponding website that you enter.
In this way, your kid can't access those websites which may not be suitable for them. It also works for Porn and adult websites that contain intense sexual scenes which are not good for your kid.
Capture and Lock Screen:
The capture and lock screen feature is very useful. It's extremely useful when you want to know what actually your kid is doing on their screen. It lets you capture the screenshot of your kid's smartphone screen in real-time.
All the content which was being displayed the moment you captured the screen, you can see it on your KidsGuard dashboard remotely!
Moreover, if your kid spends much on playing phone and does not concentrate on his study, you can lock the screen so he is unable to use his phone until you unlock it.
Track Location in Real-Time:
A spying app is useless if it doesn't offer you the location tracking service. KidsGuard knows it, that's why the service also comes with real-time location tracking feature. It allows you to track the exact pin location (GPS) of your kid's smartphone. So you'll know where your kid is going in real-time.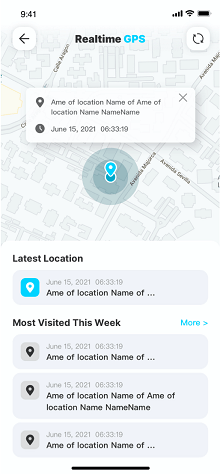 Set Geofence:
Geofence lets you set a geographically virtual location for your kid's smartphone. You will get geofence alert if your kid crosses boundary. The feature is useful when you don't want your kid to go anywhere after school.
Call Filter:
The call filter is made to prevent scammers and spammers to track your kid's calling section. It allows you to block certain numbers from reaching your kid's incoming call section.
All you need to do is to add the trusted phone contacts to the whitelist, and then the unknown phone number is unable to reach your kids.
Activity Report:
The KidsGuard will monitor and track your kid's smartphone even if you're not monitoring from the dashboard. If you want, you can get a detailed report on the activities made on your kid's smartphone that KidsGuard has recorded. The activities are recorded in the intervals of the day, week, or monthly.
How to Use KidsGuard to Keep Your Kids Safe?
Below we've mentioned a comprehensive way on how you can setup the KidsGuard to keep your kids safe:
Step 1. Install KidsGuard on Your Device
Download KidsGuard from App Store or Google Play Store and install it on your phone.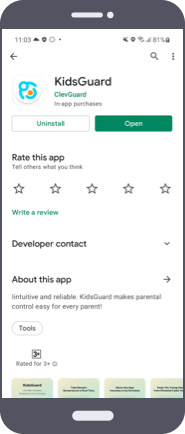 Step 2. Sign up a KidsGuard Account and Install KidsGuard Jr on Your Kid's Device
Create a KidsGuard account on the KidsGuard app, then install KidsGuard Jr on your child's device according to the instructions.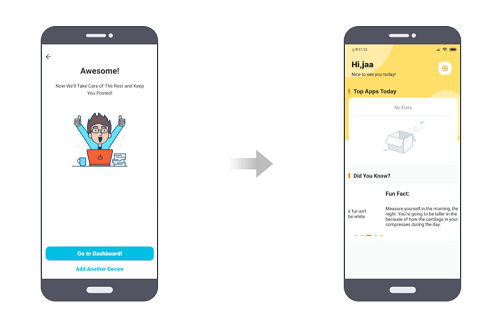 Note: For now, the tool is available on Android and iOS on the parents' side, but Android devices on the kid's side.
Step 3. Start Protecting Your Kids from Likee App
You can begin setting the protections for your children's devices from your dashboard after the installation is complete. To protect your children's internet safety, for example, block apps like Likee, websites, and unknown calls.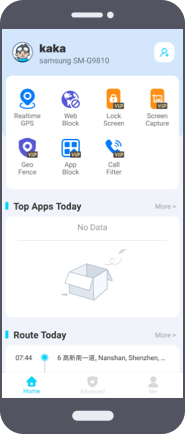 2. Have a Conversation about Online Safety with Kids
Having a conversation with your kids is the best solution if you want to sort out any kind of problem and confusion. Kids' brains have the highest influence rate if something is taught to them in a good and polite manner.
You need to tell them the risks involved in the online world and how predators and scammers try to scam small kids like them.
Tell them everything that could possibly go wrong on the internet with them and how they can identify and stay away from such kinds of scams.
3. Tell Them about Psychological Effects of Intense Content on Mind
According to many types of research, it has been proven that any kind of intense graphical content such as blood and gore, pornography, and the use of drugs can influence the human brain. Especially in kids, the rate is even higher than in adults' minds.
Likee is a platform where sexual content is promoted and their algorithm is designed in a way that it promotes the videos which contain double meaning sexual scenes.
This strategy is 100% not good for a kid under 18. Especially for kids, it's highly addictive and has. You might consider telling them the psychological effects of intense graphics in their mind.
The Apps Like Likee that Parents Should also be Aware of
TikTok: TikTok is the one which introduced the concept of short video. It's the #1 short video sharing platform and is the 4th most used social media platform in the world. They've child locks, and no tolerance against content which may not be suitable for kids.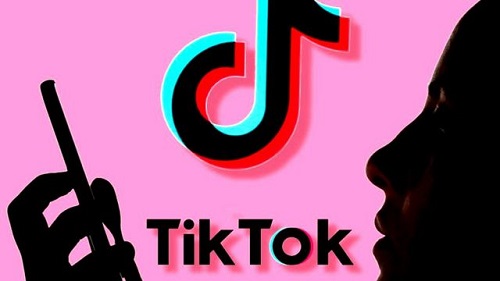 Thriller: Thriller looks like a copy of TikTok. The UI, interface and concept is same as you get in TikTok. However, it could be a better alternative to Likee. At least they have strict policy against 18+ content.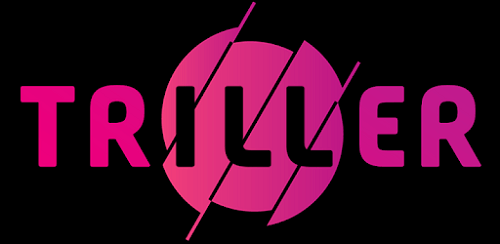 Zynn: Zynn is popular for having a ton of AI based interatable filters like Instagram. However, Zynn does allow 18+ content, but they do give warnings before you play such type of content. Moreover, you can also turn on the child filter, so no video will appear which may not be suitable for your kid.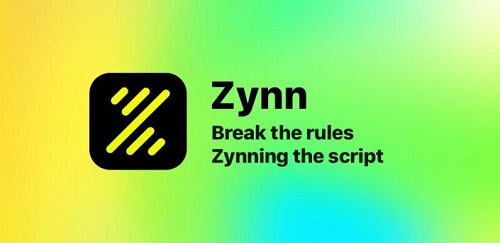 Conclusion
With the increasing trend of Likee, it's becoming the most sensational short video application after TikTok. However, according to many researchers, analysts and users, the application isn't designed for kids or has the worst kids policy.
That's why in this article we've break down the this theory and proves you why Likee isn't good for your kid and how you can protect your kid from Likee.