Question:
I'm a game lover of Genshin Impact game. However, I heard that there was a spyware controversy about Genshin Impact. Is Genshin Impact really a spyware?
Online gaming continues to rise in popularity with every passing year. Game developers are ecstatic, given the number of users their creations enjoy globally. Yet, despite their lucrative success, controversy always seems to be a nagging problem for online games. The latest casualty of this success vs. controversy battle is Genshin Impact.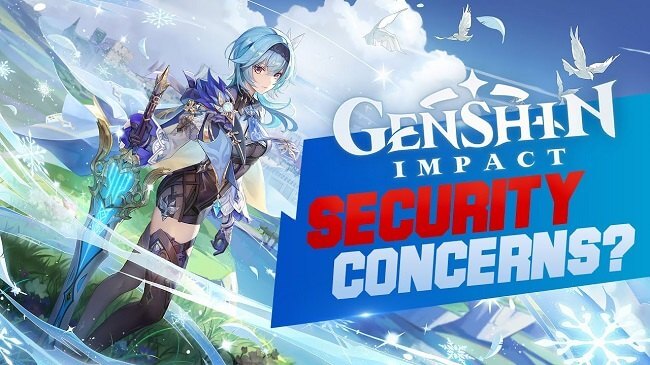 Depending on where you look, you will come across numerous forums and reviews with different opinions on the game. However, none of them fully addresses the question is Genshin Impact Spyware.
As such, below is a compilation of all you need to know about Genshin Impact. It covers what it is and why its mere existence is causing so much uproar, as well as how to check Genshin Impact.
Now, continue reading, and enter this Genshin Impact spyware controversy topic!
What is Genshin Impact?
September 2020 marks Genshin Impact's debut in the gaming world. It is an action role-playing game from game creator miHoyo. It follows the story of 'The Traveller' journey across the fantasy world of Teyvant in search of your lost sibling. Along with your companion Paimon, you encounter 7 nations and sort out their affairs. Furthermore, you will also solve many quests, puzzles, level-up challenges, and stage bosses with increasing difficulty. You can get the game across the below platforms:
Android
iOS and macOS
Windows
PlayStation 4 and 5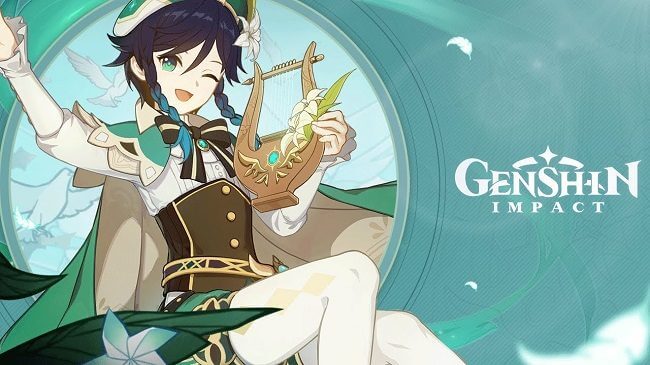 Why Are There Security Concerns with Genshin Impact?
You might be confused as to how security and privacy concerns can arise when playing a video game. However, the truth is that controversy starts with the increasing spyware concerns with the Genshin Impact anti-cheat software.
What's the story here? Well, you must be itching to know more.
Some players are furious on the discovery that Genshin Impact anti-cheat software continues to run in the background even after exiting or uninstalling the game.
However, what is anti-cheat software? This software requires you to allow Kernel access to your system. Consequently, it can reach all your system's internal information, including your private files.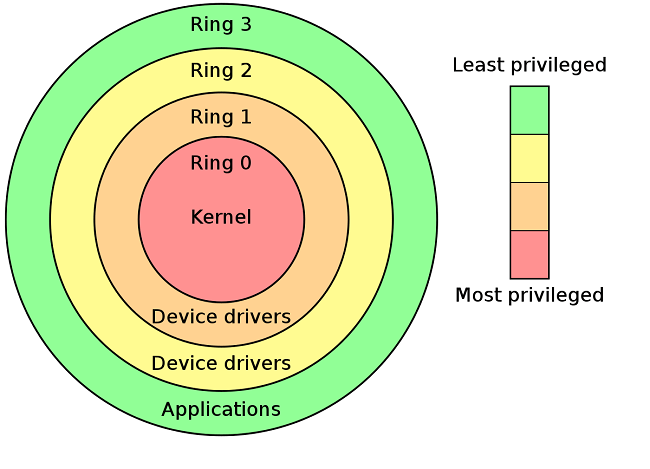 Now, we believe that you have got why there are security concerns with Genshin Impact. It's because of the anti-cheat software.
With more and more controversy, miHoyo, the developer, takes action and releases an update to fix the issue. Moreover, they are quick to clarify that Genshin Impact always respects users' privacy and will not collect users' private data.
Does Genshin Impact Have Spyware? - Verify It With ClevGuard
In terms of this controversy, public statements from miHoyo refute claims of Genshin Impact anti-cheat software having spyware. Also, they accordingly updated the game to the next version.
However, some players still don't buy it and remain their concerns.
If you are one of those with concerns and want to find?out the truth of if Genshin Impact is spyware, you can always rely on ClevGuard Anti-Spyware. ClevGuard can lead you to the truth in a quick way.
This all-in-one spyware detector offers you 24/7 privacy protection by continually monitoring your device's app activity?and ensure your privacy is safe.
Well, let's explore more about ClevGuard in the following parts.
What You Can Do With ClevGuard?
ClevGuard is a powerful tool mainly designed to detect and remove spyware radically on Android devices. Moreover, it comes with many advanced features that will do a lot for you. Let's take a look at what ClevGuard can accomplish for you.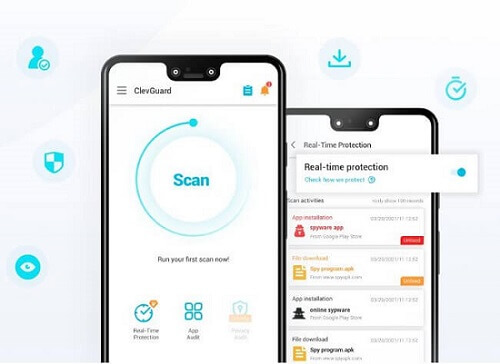 Detect Spyware Quickly

ClevGuard scans all your device's apps in real-time and indicates their independent threat levels to your privacy. Additionally, it notifies you of the insecure apps it detects and prompts you to take action.

Remove Spyware Radically

After you check your device's spyware detection report, you can delete all the unsecure apps with one click?in a quick time. Unlike other anti-spyware tools, ClevGuard offers you the simplest method to ensuring your privacy is safe.

Real-Time Device Protection

ClevGuard guaranteed you 24/7 privacy protection across all your devices. Moreover, it continues to monitor all app activities. You receive up-to-date reports on each app's risk grade and the best action for it.

Clean Junk Files

Do you feel that your phone becomes slow? It may be caused by cookies and adware stored on your phone. Don't worry, ClevGuard offers the function of cleaning app cache data to free your phone from junk files. Consequently, you can speed up your phone and have more storage to store your relevant files.

Check Email Breach

Still, on ClevGuard's great functionality, it also can check email breaches. With your smart device increasingly becoming an essential office tool, an email breach is a viable threat. With GlevGuard, you can not only check email breaches but also prevent your email data is leaked.

Microphone and Camera Privacy Protection

Actually, your privacy can be spied on by your phone microphone, and camera. However, ClevGuard will notify you once there is any app is recording or taking pictures on your phone right away.
How to Verify if Genshin Impact is Spyware with ClevGuard?
Step 1. Download ClevGuard from Google Play
Click the Google Play button below, you can directly download ClevGuard and install it on your phone.
Step 2. Scan Your Device with ClevGuard
Open ClevGuard after installation, you will find "Scan" on the screen. Tap it, and then ClevGuard will scan all your phone apps. It will finish the scan process in several seconds.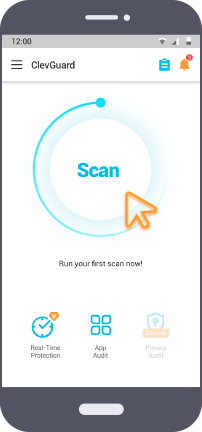 Step 3. Check Result and Start Protect Your Privacy
After Scanning, you can check the result by purchasing a premium plan. Then you can find if Genshin Impact or other apps on your phone are spyware or not. If there is spyware on your phone, you can use ClevGuard to remove them radically in seconds.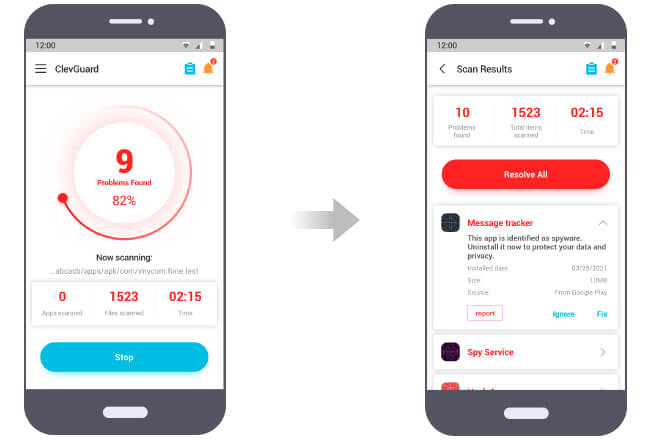 How to Remove Genshin Impact Anti-Cheat Software?
Well, some of you might be wondering if you can protect your privacy by removing Genshin Impact anti-cheat software directly. For your ease, we have sorted out the steps of removing anti-cheat software:
Press the "Windows key" and type "CMD" to launch the Command Prompt service.
Then, type the following word string "sc query mhyprot2" to check the status of Genshin Impact anti-cheat software.
If active, type "sc stop mhyprot2" to end its background running. However, you may experience issues during gameplay if you disable it when the game is active.
You can try to use way of removing anti-cheat software to protect your privacy. However, we are unable to guarantee it 100% works, that's why we recommend you using the safest and workable way - ClevGuard to protect your privacy.
Summary
So, here are the key takeaways from what you have read so far. Genshin Impact is a successful free-to-play game with millions of players worldwide. However, many users worry about their privacy. If you really want to check out if Genshin Impact is spyware and protect your privacy. ClevGuard will help you find out the truth. More importantly, it guarantees you round-the-clock privacy protection, allowing you to continue worry-free. Click the following "Google Play Store" button now, and try it by yourself!