Question: Why Anime is so Popular?
Kids Anime is popular because of the reality-like characters, and the content they create is unique and engaging, that people can see Anime multiple times without having bored.
However, this article will discuss some hidden and basic facts about Anime
Including advantages and disadvantages, parents should know about Anime child and how to help protect kids.
Is Watching Anime Bad for Kids?
Anime is bad for kids because not all but much Anime supports violence, pornography, lousy fan base, abuse, toxicity (which further make them like their cartoons).
And many of its episodes will make you lose touch with the real world. Some Anime is homophobic and pedophile, but if you watch only good Anime shows, it will not have any harmful effects.
Good aspects of Anime include learning things from it, like staying consistent and having patients while working hard.
The bad aspects of anyone's nature can be changed, some reality-based life lessons.
You can learn about how to make your relationship better with your parents, friends. Although all types of content are present in kids Anime shows.
It is not your choice whether you choose a good one or a bad one.
Related Read: How to Protect Your Kids from Dangerous Social Media Apps?
Why is Anime Bad for Kids?
There are specific reasons why Anime is bad for kids, as kids' nature is that they do whatever they see.
And some Anime cartoon characters do violence and use loose language. Your child might like these shows. So please don't give an exposure of kids bad Anime shows to them.
Because typical Anime meaning is that it is some animation generally made for adults, but kids can also see it.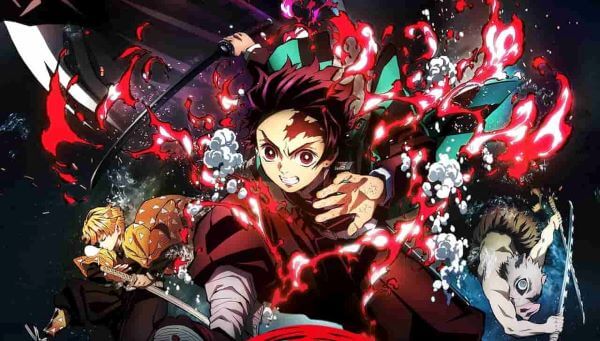 Effects of Anime Addiction
There is a vast quantity of harmful effects that kids' Anime shows do.
Most kids watch Anime child because they want to escape from their surroundings, so when they find a good kid's Anime show, they begin to ignore their family.
Some Anime cartoons can cause kids to go into depression and anxiety, and a decline will happen in their Co-curricular activities.
Good grades will become rare if your child is addicted to these shows.
Compared to teenagers with kids, teenagers know which content is good or bad and how much time they should spend while watching Anime child, while the kids don't know about these things;hence they get addicted.
Pornographic Content
Many kid's Anime shows contain pornographic content, which is trendy in almost all western countries.
Pornographic content will make your child toxic and negative-minded. It also puts harmful effects of women characters on the mind.
And if your child may get addicted to porn, it will be tough for them to leave it, hence indulging in bad habits and sexting.
The main concern of porn is to satisfy both men and women in doing such activities that fulfill their lust in the name of entertainment.
The content they show makes people think to make it into reality and build expectations from it.
If not fulfilled, they start talking to people disrespectfully, and maybe a person can start violence.
Bloody and Violence Situations
The bloody and violent situation is almost the same as pornography.
Your child might feel odd at first while watching these types of things, but from time to time, they will adapt to these violent scenes, and after that, they might start to enjoy bloody situations.
Hence, making them think and act like them.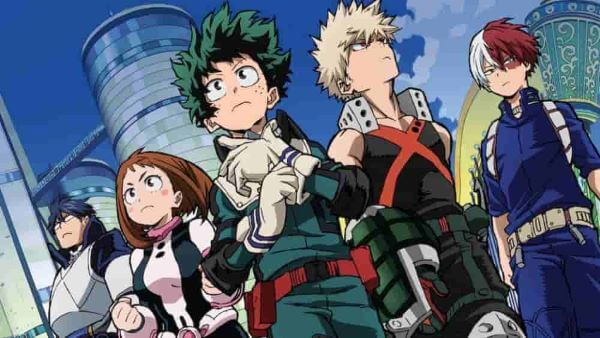 How to Help Protect your Kids?
Parents play a significant role in helping their kids cope with their issues, talk to them and solve their anxieties, and motivate them to think about choosing the right thing.
Monitor their Reading Behavior with KidsGuard Pro for Android
KidsGuard Pro for Android is a back eye app that gives a person all the information about the other mobile's going on.
Whether it can cause message app etc., as a parent, KidsGuard Pro will be at your back to provide you with all the information about your child's activities.
It will show you what your child is watching on his mobile phone, or what type of language he is using with his male friends, or he has started sexting with his female friends or not.
In short, you can keep an eye on your child.
How to set up KidsGuard Pro for Android?
Step 1.
Create an account with a valid email address by click Monitor Now button below.
Step 2.
Log in your account after sign up, go to My Product page, tap on Setup Guide and follow instruction to download and install KidsGuard Pro for Android onto target phone. You only need to take 5 minutes in this step.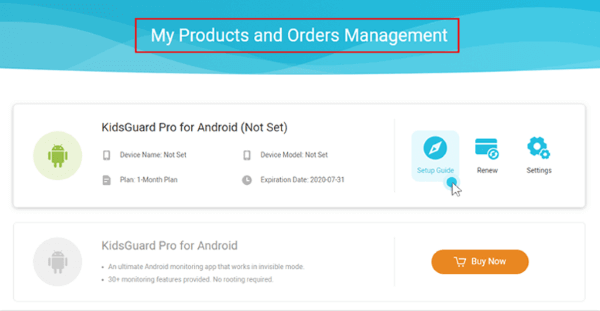 Step 3.
After installation and correct setting, the icon of KidsGuard Pro will be hidden, you don't need to worry target user will find it because it is 100% undetectable. Now you should begin monitroing your kid's phone activities on your computer.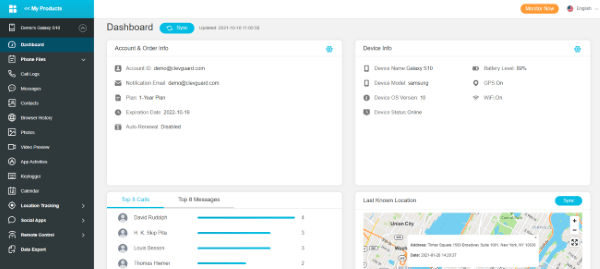 Learn more about Anime
Suppose you have a child who has just started watching Anime and is crazy about that. Then you will have to do some digging to know every good and bad aspect of Anime through the internet.
When you will get all the information about Anime, like Is Anime for kids or adults? Or is Anime bad for kids, or has good aspects also?
These types of general questions will help you to make a bridge between you and your child.
So that you both can talk with each other, in this way, you can raise awareness of every good and bad aspect of Anime with your child.
Pick Anime with Healthy Content for your Kids
Suppose your child is constantly asking your permission to watch kids Anime shows. Make a deal with them that you will choose, and they will see.
In this way, you can get to pick up nutritional content for your kids. But then the question arises of the Anime you choose; your kids will like it or not.
So you have to think logically or what things your child might like and what are their interests are.
But if you cannot find it, ask your child what they want to see. Then do some research about their choosing Anime like parents guide etc.
In this way, you and your children's requirements will be fulfilled.
FAQs about Anime
Q1. When Should Kids be Allowed to Watch Anime?
Anime is a cartoon that has both good and bad content. You should check the people's reviews before starting to allow your kids to watch Anime.
Children of age 12 should be allowed to watch Anime of appropriate content, but it is still not estimated which age kids should watch Anime.
Q2. What Anime is Okay for 10-Year-Old?
There are many kid's Anime shows that ten-year-olds can watch and enjoy, including Shugo Chara, My Television Academia, Sailor Moon, Little Witch Academia.
If your child watches Anime on TV, make sure that the time limit doesn't extend from 9 pm.
Q3. Where do Kids Find Anime?
Kids can find Anime on YouTube suggestions, but if they have never heard about it, they will not be fascinated by seeing their name on the screen.
The other way your child can find out Anime is for kids is through their friends.
So they will get intrigued to know more about kids Anime shows, hence making them watch Anime child.
Q4. How to Ensure that your Child View Good Content?
You can make sure that your children are watching good Anime child content through watching his actions.
If your child had to start spending too much time watching Anime, begun showing rude or violent behavior or started using loose language, then there are high chances that your child is not watching good content.
Conclusion
Although kids' Anime shows have many harmful effects, remember bad aspects come side-by-side with a good one.
So you have to do a bit of research about these kid Anime shows and which Anime cartoon character is vulgar so that you can stop your child from watching specific characters or shows.
Remember how much your child loves but doesn't make your child addicted to Anime cartoon character so that they may not adapt themselves to their favorite character.
Also, KidsGuard Pro for Android will help you monitor your kid's screen activities to be updated on what is going on around them.